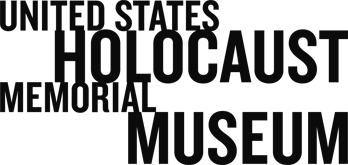 Holocaust Survivors and Victims Database
LASZLO DR. ROSENFELD
Mother's Name:
MARIA MATYAS
Name of Kin:
LASZLONE DR. ROSENFELD
Draft Notice Address:
RAKOSI JENO
Draft Notice Place:
Debrecen
Place Captured:
KELETI MAGYAR HADM.TER.
Source List:
LABOUR BATTALION
Description:
Contains names collected and indexed by the Nevek Project. These are names of Hungarian Jews persecuted during the Holocaust. The names are pulled from various sources, including but not limited to: deportation lists drawn up by the Hungarian Royal Gendarmerie in April 1944; personal cards of the Hungarian Ministry of Defense dealing with Jews drafted into labor battalions; lists used by other ministries and local administrations, such as those leading to the confiscation of Jewish property; food ration cards for Jews; lists of internment camps held by the Hungarian Police, lists of ghettos, lists of "Jewish Houses" in Budapest; and lists and personal cards from German controlled concentration camps. The index includes name, sex, date and place of birth, parents' names, address, spouse's name, and other personal information.