Public Events Calendar
February 21, 2018
+ Add This to Your Calendar
---
Time:
7 p.m.
Location:
Congregation B'nai Israel
2200 Yamato Road
Boca Raton, FL 33431
Map
To Protect and Serve? Dilemmas in Law Enforcement
Public Program
Law enforcement personnel are called upon to protect and defend democratic values while helping to keep the peace in communities around the world. As the Nazi Party implemented its campaign of hate and violence against Jews, police and military helped enforce laws that violated the ideals of service and protection.
The Museum invites law enforcement personnel to participate in programming to examine the roles played by their historical counterparts in Nazi Germany—including those who cooperated and those who did not. Join us for a discussion with a law enforcement leader to learn how Holocaust history is helping new recruits and veteran officers better understand their own professional and individual responsibilities.
Speakers
Jane Castor, Former Chief, Tampa Police Department
Sarah Reza, Program Coordinator, Law, Justice and Society Initiatives, US Holocaust Memorial Museum
Co-presented with: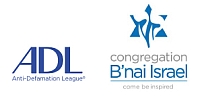 QUESTIONS/CONTACTS
Southeast Regional Office
561.995.6773
Please note that the Museum may be recording and photographing this event. By your presence you consent to the Museum's use of your image.
---
Related
Law Enforcement and Society: Lessons of the Holocaust
This program enables law enforcement officers to examine the role their profession played in the Holocaust and challenges them to reflect upon their professional and personal responsibilities in a democracy today.
Voices on Antisemitism: Charles H. Ramsey
As chief of police in Washington, DC, Charles Ramsey developed a training program for law enforcement officers in conjunction with the United States Holocaust Memorial Museum and the Anti-Defamation League.
Holocaust Encyclopedia—German Police: From Democracy to Dictatorship
Among the most important duties of the police in any society are the maintenance of public order and the enforcement of the law. These duties can be especially problematic during a major change in the political organization of society.
Online Exhibition—Some Were Neighbors: Some Were Policemen
Across German-dominated Europe, local policeman collaborated in arrests of Jews, deportations to concentration camps and killing centers, and mass killings. They played a central role in the persecution and murder of millions.