Public Events Calendar
November 01, 2017
+ Add This to Your Calendar
---
Time:
7 p.m.
Location:
The Temple
1589 Peachtree Street NE
Atlanta, GA 30309
Map
Americans and the Nazi Threat:
What Did Georgians Know?
Public Program
While media around the country provided frequent and vivid accounts of rising Nazi brutality in Europe, Americans focused inward in the 1930–40s. Step back in time with Museum experts to explore headlines, reactions, and artifacts from that time period in Georgia, including news articles unearthed by volunteer citizen historians. Panelists also will discuss actions taken within local communities, including demonstrations, letters to the editor, and petitions calling for action.
Speakers
Derrick Angermeier, Transnational Historian and PhD Candidate, University of Georgia
David Klevan, Educational Outreach Specialist, United States Holocaust Memorial Museum
Alexis Scott, Publisher Emerita, Atlanta Daily World
Moderator
Dr. John Morrow, Jr., Professor, Department of History, University of Georgia
Co-presented with: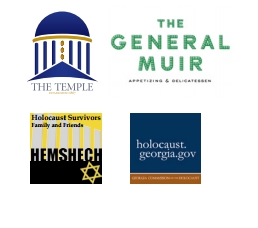 QUESTIONS/CONTACTS
Registration Assistance
561.995.6773
Please note that the Museum may be recording and photographing this event. By your presence you consent to the Museum's use of your image.
---