Public Events Calendar
September 26, 2017
+ Add This to Your Calendar
---
Time:
7 p.m.
Location:
Baltimore Hebrew Congregation
7401 Park Heights Avenue
Baltimore, MD 21208
Map
To Protect and Serve? Dilemmas in Law Enforcement
Public Program
In communities around the world, law enforcement personnel help protect and defend democratic values while helping to keep the peace in communities around the world. As the Nazi Party implemented its campaign of hate and violence against Jews, police and military helped enforce laws that violated the ideals of service and protection.
The Museum invites law enforcement personnel to participate in programming to examine the roles played by their historical counterparts in Nazi Germany—including those who cooperated and those who did not. Join us for a discussion with today's law enforcement leaders to learn how Holocaust history is helping new recruits and veteran officers better understand their own professional and individual responsibilities.
Speakers
Marcus Appelbaum, Director, Law, Justice, and Society Initiatives, United States Holocaust Memorial Museum
Charles H. Ramsey, Commissioner (Ret.), Philadelphia Police Department and former Chief, Metropolitan Police Department of the District of Columbia
Co-presented with: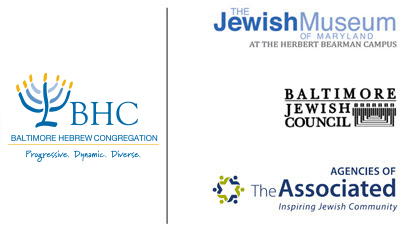 QUESTIONS/CONTACTS
Registration Assistance
202.488.0460
Please note that the Museum may be recording and photographing this event. By your presence you consent to the Museum's use of your image.
---