Public Events Calendar
March 01, 2017
+ Add This to Your Calendar
---
Time:
7 p.m.
Location:
Chizuk Amuno Congregation
8100 Stevenson Road
Pikesville, MD 21208
Map
Auschwitz through the Lens of the SS
Public Program
Shortly after World War II, an American intelligence officer living in Germany made a surprising discovery—a personal album of photographs chronicling SS officers' activities at Auschwitz-Birkenau. Taken between May and December 1944, these rare images of Nazis singing, hunting, and even trimming a Christmas tree provide a chilling contrast to the photographs of the thousands of Hungarian Jews who were sent to Auschwitz in the same period. Learn how this unique collection made its way to the Museum and the detective work undertaken to identify those pictured.
Featured Speaker
Rebecca Erbelding, Museum Archivist
Co-presented with: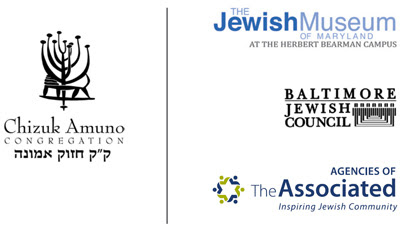 QUESTIONS/CONTACTS
Registration Assistance
202.488.0460
Please note that the Museum may be recording and photographing this event. By your presence you consent to the Museum's use of your image.
---
Related
Watch: Auschwitz through the Lens of the SS
While stationed in Germany in 1946, a US Army Lieutenant Colonel and former member of the Counter Intelligence Corps (CIC) discovered an album of surprising photos.
Collections Highlight: Auschwitz through the Lens of the SS
In January 2007, the United States Holocaust Memorial Museum Archives received a donation of a photograph album. The inscription "Auschwitz 21.6.1944" on its first page signaled the uniqueness of the album.