Public Events Calendar
June 25 - July 16, 2017
+ Add This to Your Calendar
---
Time:
2 p.m.
Location:
Embassy of Greece
2217 Massachusetts Avenue NW
Washington, District of Columbia 20008
Map
---
Fee Required
"Broken Glass" by Arthur Miller:
Theatrical Production and Discussion
Film
Experience a riveting psychological drama set in 1938 Brooklyn at the same time Kristallnacht is unfolding in Nazi Germany. In Broken Glass, Sylvia Gellburg has suddenly, mysteriously, become paralyzed from the waist down, and her husband, a self-denying Jew, can't figure out why. Miller balances private and public morality in this play about being American and coming to terms with one's own identity.
This Theater J production will feature historical content from the Museum's collection that helps explain Americans' understanding and actions in response to the Nazi threat. In addition, three performances—June 25, July 2, and July 9—will feature post-production discussions with Museum historians.
This project is supported in part by an award from the National Endowment for the Arts; the DC Commission on the Arts and Humanities, an agency supported in part by the National Endowment for the Arts; the Fisher Family Visiting Artist Program; and by the Arthur Tracy "The Street Singer" Endowment Fund which honors the legacy of renowned singer and entertainer Arthur Tracy.
Co-presented with: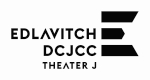 QUESTIONS/CONTACTS
General Information
202.777.3210
Please note that the Museum may be recording and photographing this event. By your presence you consent to the Museum's use of your image.
---
Related
Special Focus: American Responses to the Holocaust
Between 1933 and 1945 the United States government, American organizations and institutions, and private individuals responded in a wide variety of ways to the news of Nazi persecution, the refugee problem, and the Holocaust.
Watch: American Responses
A look back at two seminal events in Holocaust history involving the United States invites reflection on the role of individuals, organizations, and governments in confronting hatred and mass atrocities.
Holocaust Encyclopedia: The United States and the Holocaust
Although rescuing Jews was not a priority for the United States, more than 200,000 Jews found refuge in the US from 1933 to 1945, most before the end of 1941.
Holocaust Encyclopedia: Kristallnacht
Kristallnacht, literally, "Night of Crystal," is often referred to as the "Night of Broken Glass." The name refers to the wave of violent anti-Jewish pogroms which took place on November 9 and 10, 1938.