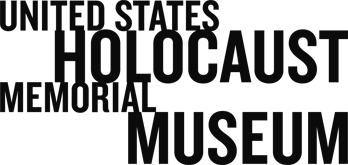 Timeline of Events
Meeting between Franklin D. Roosevelt and Henry Morgenthau Jr.
Transcript
January 16, 1944
MEMORANDUM FOR THE SECRETARY'S FILES:
There was a meeting at the White House today at 12:45 attended by the President, Secretary Morgenthau, Mr. Paul, and Mr. Pehle. Secretary Morgenthau had requested the appointment to discuss the problem of saving the remaining Jews in Europe.
The conference lasted about twenty minutes. Secretary Morgenthau advised the President that he was deeply disturbed about the failure of the State Department to take any effective action to save the remaining Jews in Europe. He explained that the Treasury Department, in connection with the operation of the Foreign Funds Control, had uncovered evidence indicating that not only were the people in the State Department inefficient in dealing with this problem, but that they were actually taking action to prevent the rescue of the Jews. The Secretary then asked John Pehle to explain to the President the facts which the Treasury had uncovered. The President listened attentively and seemed to grasp the significance of the various points. He also glanced at the proposed Executive Order and suggested that perhaps the Secretary of War should be on the Board. The President inquired as to why Mr. Crowley was put on the Board and did not seem satisfied that there was any reason to put Mr. Crowley on the Board. The President asked whether Mr. Stettinius had been consulted and referred to the fact that Stettinius had recently reorganized the State Department and that nowhere in the organization chart was there any indication that any particular division was charged with this problem. The Secretary indicated that we had been dealing with Mr. Hull on the general matter and had hesitated to put Stettinius instead of Hull on the Board. Nevertheless, the President indicated that he would like to have the matter taken up with Mr. Stettinius and indicated that he thought Stettinius would be sympathetic. He said he would also like to have Judge Rosenman brought into the picture. The Secretary said he had already talked to Judge Rosenman about the matter.
During the conference the following points were brought out:
The Secretary said he was convinced that effective action could be taken and referred to results that his father, Henry Morgenthau, Sr., had obtained when he was Ambassador to Turkey in getting the Armenians out of Turkey and saving their lives. The President said that he agreed that some effective action could be taken and referred particularly to the movement of Jews through Rumania into Bulgaria
January 16, 1944
President Franklin D. Roosevelt and Secretary of the Treasury Henry Morgenthau Jr. meet about rescuing Jews from Axis-occupied Europe. Inspired by his father's actions during the Armenian genocide, Morgenthau Jr. became a key advocate for the 1944 establishment of the War Refugee Board which helped to preserve the lives of as many as 200,000 Jews still trapped in German-controlled Europe.
The memo reads in part, "[Secretary] Morgenthau advised the President that he was deeply disturbed about the failure of the State Department to take any effective action to save the remaining Jews in Europe. He explained that the Treasury Department...had uncovered evidence indicating that not only were the people in the State Department inefficient in dealing with this problem, but that they were actually taking action to prevent the rescue of the Jews....the Secretary said he was convinced that effective action could be taken and referred to results that his father, Henry Morgenthau, Sr., had obtained when he was Ambassador to Turkey in getting the Armenians out of Turkey and saving their lives."
Previous: Letter to Commandant of Flossenbürg Camp Next: Creation of War Refugee Board