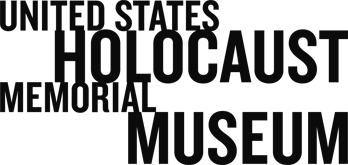 Timeline of Events
1944
1933
1934
1935
1936
1937
1938
Olympic Games Open in Berlin
Transcript
Berlin sounds the curtain call for the greatest athletic show on earth and the magnitude of Germany's display of pomp and pageantry would be fit at the coronation of a king. But today, political destinies are forgotten as the flaming Olympic torch is borne aloft on its way to the stadium altar, the goal of its 1,000-mile journey by relay runners from Athens, Grecian site of the first Olympiad nearly 3,000 years ago. Then to the main arena, where a throng of 110,000 spectators acclaim the arrival of the official procession, headed by Germany's number one host, Chancellor Hitler, who pauses to accept a floral tribute amid the reverberating roar of the crowd. In the ceremonial parade which follows, America's standard passes proudly in review at the head of Uncle Sam's formidable team, 379 strong—a display which draws an Olympic salute. And here are the ladies on whom we depend. Great Britain this year sends a gold-medal team. France is here to defend its equestrian, fencing, and wrestling crowns. And still they come, 53 nations in all.
August 1, 1936
The Summer Olympic Games open in Berlin, attended by athletes and spectators from countries around the world.
The Olympic Games were a propaganda success for the Nazi government, as German officials made every effort to portray Germany as a respectable member of the international community. They removed anti-Jewish signs from public display and restrained anti-Jewish activities. In response to pressure from foreign Olympic delegations, Germany also included one part-Jew, the fencer Helene Mayer, on its Olympic team. Germany also lifted anti-homosexuality laws for foreign visitors for the duration of the games.
German citizens saluting Adolf Hitler at the opening of the 11th Olympiad in Berlin.
Related Topics
Previous: Nuremberg Race Laws Next: Jesse Owens Competes in Olympic Games