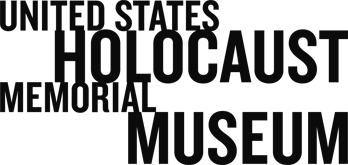 Online Activities
Research
Children of the Lodz Ghetto: A Memorial Research Project. Help the Museum reconstruct the lives of school children who fell victim to the Holocaust. By piecing together information from online databases and scanned records, you will enable the Museum and other researchers to understand more fully the experiences of young people from the Lodz ghetto during the Holocaust. Find out more about the project.
Using the Museum's collections
Curators Corner: Watch as Museum curators narrate the extraordinary stories behind the artifacts, photographs, and documents in our collections
Interpreting the Evidence
The activities below were developed as part of the Museum's online exhibitions. Learn more about the history of the Holocaust by examining artifacts, photographs, and other materials from the Museum's collections. Give it a try and see what you think.
Kristallnacht
On November 9, 1938, the Nazis unleashed a wave of pogroms against Germany's Jews. In the space of a few hours, thousands of synagogues and Jewish businesses and homes were damaged or destroyed. This event came to be called Kristallnacht ("Night of Broken Glass") for the store windowpanes that were shattered on German streets. First, study the special focus on Kristallnacht and read the historical overview. Then try the following activities:
Examine maps and photos
How was Kristallnacht carried out, and who was involved? View more
Study a Security Police telegram

What was the role of the police during Kristallnacht? View more
St. Louis
On May 13, 1939, the German transatlantic liner St. Louis set sail from Hamburg, Germany, for Havana, Cuba. Almost all of the 937 passengers were Jews fleeing from the Third Reich. Tragically, most would be sent back to a continent about to be engulfed in Hitler's war.
Through historical research, detective work, and an exhaustive media campaign, Museum researchers tried to piece together the fates of the passengers. First, learn about the stories of the St. Louis passengers in the Voyage of the St. Louis online exhibition. Then try tracing the steps of a passenger.
Do your own research
Can you trace the steps of four passengers using our researchers' files? View more
Pledge to prevent genocide
Museum visitors and website users around the world have posted their pledges to take action against genocide. What will you do to help meet the challenge of genocide today? Make a pledge.