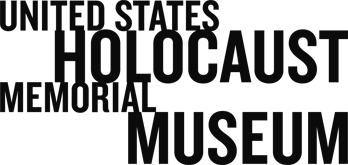 Sinti and Roma: Victims of the Nazi Era
Mug shots of Joschka K., who was interned at the Gypsy camp at Halle when taken into police custody. Germany, 1940. —Bundesarchiv, Koblenz. Germany
Mug shots of Sofie B., who was interned at the Gypsy camp at Halle when taken into police custody. Germany, 1940. —Bundesarchiv, Koblenz. Germany
The story of "Karl Stojka: Victim of the Nazi Era" is told on one of the Museum ID cards distributed to visitors entering the permanent exhibition. —US Holocaust Memorial Museum, courtesy of Karl Stojka
Mug shots of Martin B., who was interned at the Gypsy camp at Halle when taken into police custody. Germany, 1940. —Bundesarchiv, Koblenz. Germany
Prussian police escort Gypsies who are being deported to Auschwitz-Birkenau. Germany, 1943–1944. —US Holocaust Memorial Museum, gift of Lydia Chagoll
Between 1933 and 1945, Sinti and Roma ("Gypsies") suffered greatly as victims of Nazi persecution. Building on long-held prejudices, the Nazi regime viewed Gypsies both as "asocials" (outside "normal" society) and as racial "inferiors" believed to threaten the biological purity and strength of the "superior Aryan" race. During World War II, the Nazis and their collaborators killed tens of thousands of Sinti and Roma men, women, and children across German-occupied Europe.
Learn more about Sinti and Roma during the Nazi era:
or download the PDF version.