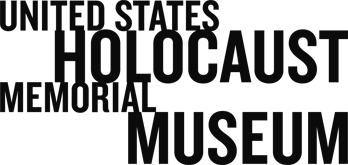 Homosexuals: Victims of the Nazi Era
Mug shot of homosexual Auschwitz prisoner: August Pfeiffer, servant, born Aug. 8, 1895, in Weferlingen, arrived to Auschwitz Nov. 1, 1941, and died there Dec. 28, 1941. —State Museum of Auschwitz, Oswiecim, Poland
Friedrich Althoff (b. May 16, 1899), a waiter from Duesseldorf. —Landesarchiv Nordrhein-Westfälisches Hauptstaatsarchiv Düsseldorf
Dr. Magnus Hirschfeld, a Jew and homosexual, founded the Institute for Sexual Sciences. Berlin, Germany, 1928. —Süddeutscher Verlag Bilderdienst, Munich, Germany
The closing of the Eldorado, a club where homosexuals socialized. Berlin, Germany, March 5, 1933. —Landesarchiv Berlin
The Institute for Sexual Sciences during a Nazi raid. Berlin, Germany, May 6, 1933. —Landesarchiv Berlin
Friedrich-Paul von Groszheim, one of the 'forgotten victims' of the Holocaust, recently broke his silence to give testimony. —US Holocaust Memorial Museum, courtesy of Friedrich-Paul von Groszheim
As part of the Nazis' attempt to purify German society and propagate an 'Aryan master race,' they condemned homosexuals as 'socially aberrant.' Soon after taking office on January 30, 1933, Hitler banned all homosexual and lesbian organizations. Brownshirted storm troopers raided the institutions and gathering places of homosexuals. Greatly weakened and driven underground, this subculture had flourished in the relative freedom of the 1920s, in the pubs and cafes of Berlin, Hamburg, Munich, Bremen, and other cities.
Learn more about the persecution of homosexuals during the Nazi era:
or download the PDF version.