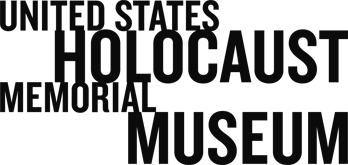 Mapping the Holocaust: Google Earth
The Museum is using Google Earth to map key Holocaust sites with historic content from its collections, powerfully illustrating the enormous scope and impact of the Holocaust.
How to access the Holocaust layers in Google Earth
Download and install Google Earth (external link)
Download the timeline layer of concentration camps across Europe (camps.kml, 36kb)
Download the Holocaust Encyclopedia layer (encyclopedia.kml, 72kb)
In Google Earth, go to "file>open" and then browse to and open the downloaded layer files.




Use the dashboard in Google Earth to access content from the Museum's online Holocaust Encyclopedia.
Additional information