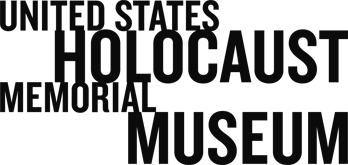 Landscapes of Experience
Population Density by concentration camp, January 15, 1945. —Erik Steiner, Dayana Elhazari, Natalia Figueredo, Andrew Fomil, Washington, DC, 2010.
Actual evacuation routes. —Erik Steiner, Dayana Elhazari, Natalia Figueredo, Andrew Fomil, Washington, DC, 2010.
Gradations of experience. — Erik Steiner and Marc J. Masurovsky, April 2010.
View from the road to Zory, west of Pszczyna. The camera is pointing south towards the forest of Suszek, through which thousands of women from Birkenau marched on their way to Wodzislaw. —Marc Masurovsky, February 2010.
Microgeography of community. —Erik Steiner, April 2010.
Representing the Evacuations from the Auschwitz Camp System, January 1945
The maps and visualizations represented in this case study are a representative sample of the methodologies employed to explore the spatial, temporal, and experiential dimensions of the evacuations of more than 57,000 Jewish and non-Jewish inmates from the Auschwitz camp system between January 17 and January 25, 1945 (see Image 1: Population of Concentration Camps). The evacuations ceased two days before the camp system was liberated by Soviet forces on January 27, 1945. For these evacuees, liberation would be deferred. By leaving the camp, they stepped out of the "Final Solution" and back into the landscapes of war. Walking initially on foot and then transported by train to Germany from the regional centers of Gliwice and Wodzislaw, the routes of the inmates were a direct reflection of the chaotic command and brutal administration of camp guards and SS regional leaders in determining the least hostile landscapes and civilian areas to transport the inmates. Where did prisoners go? What were they told? How did they respond? Whom did they lean on for support during these long, treacherous, deadly forced marches?
A geo-political parameter is evident in the planning and spatial supervision of the evacuations. Although there was a planned evacuation path, the paths that eventuated over the course of the first two days were entirely different (see Image 2: Camp Evacuation Routes). The routes eventually taken were in constant flux as the disintegrating and chaotic Nazi command structure desperately tried to avoid the rapidly advancing Soviet forces in the region. The disorder in the command structure and the unusually cold January winter landscape exacerbated the guards' cruelty and further diminished the chances of evacuees surviving the punishing distances (see Image 3: Gradations of Experience). Evacuees had to endure the rigors of the foot journey with the last vestiges of what they had or could salvage from the camp before being evacuated. Provisions for the evacuation were not uniform. Deprived of items brought with them into the camp, evacuees left with next to nothing. At times, cardboard sheets were used as shoes, while others were more "fortunate," being given a piece of bread, butter, and jam for the journey. The lack of available train transport at designated departure points also meant that waiting times were prolonged for inmates who had already walked anywhere between forty and sixty kilometers—some without stopping—at a pace ranging from 2.2 to 2.8 km per hour in the harsh winter landscape (see Image 4: Winter Landscape).
The deaths that occurred en route from fatigue, hypothermia, and shooting for failing to maintain the pace undoubtedly increased the level of terror experienced by the evacuees but also caused them to adopt survival strategies that would increase their chances of staying alive. They learned to quickly form walking groups or physical alliances. The column formations of evacuees initially replicated the organization of the camp barrack layout of inmates and retained the physical and emotional intensity of closeness and community. This column-like intensity was, however, fragmented by time, distance, and fatigue. As a result, evacuees sought resilience and support in each other within the overall group formation of two to three people per row. This clustering also provided a point of connection and re-familiarization for marchers who had lost contact either during deportations or after entering the camp. In order to survive these distances, the weather, and most threateningly, the guards, evacuees had no other option but to form a spatial strategy to survive. They formed resilience clusters, an embodied form of what historian Barbara Rosenwein has termed emotional communities (see Image 5: Micro-geography of Community).
Metacategories
Scale: Lower Silesia
Time: January 17, 1945–January 25, 1945
Place: Auschwitz I, II, III, subcamps of Auschwitz, stopping points of Psczczyna, Mikolow, and Źory, destinations of Gliwice and Wodzislaw Slaskie
Experience: Evacuation as mobile camp, sub-freezing temperatures, glacial winds, hunger, fatigue, illness, despair, fear, resilience, expectation, anxiety, leaving, stopping, walking, running, stumbling, night marching, day marching, rest stops, passage of time, perception of landscape, guards, dogs, witnesses—those who help, those who watch, those who turn away—prisoners in evacuee's immediate midst.
Authors
Simone Gigliotti, Marc Masurovsky, and Erik Steiner