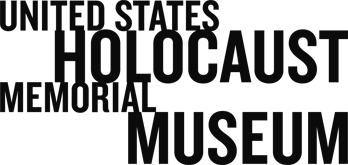 About the Authors
Waitman W. Beorn is a 2000 graduate of the United States Military Academy at West Point and received his PhD in German history from the University of North Carolina-Chapel Hill in 2011. His scholarly work investigates individual complicity in the Holocaust, focusing specifically on the German Army in the Soviet Union. Waitman's research has been published in Holocaust and Genocide Studies, Central European History, and Holocaust Studies. In addition to the Holocaust Geographies National Science Foundation grant, he has held Harry Frank Guggenheim, Claims Conference, and Fulbright Fellowships.
Tim Cole teaches history at the University of Bristol in the United Kingdom. His research interests are in Holocaust studies and the social, cultural and environmental histories of landscape. He is author of Images of the Holocaust/Selling the Holocaust (1999), Holocaust City (2003), and Traces of the Holocaust (2011). He is coeditor of Militarized Landscapes (2010).
Simone Gigliotti is based at Victoria University, Wellington, New Zealand, where she teaches courses in modern European history, with particular emphases on twentieth-century Europe. See: http://www.victoria.ac.nz/hppi/about/staff/simone-gigliotti (external link).
Alberto Giordano is a geographer, cartographer and geographic information scientist at Texas State University. His current research interests are in the application of the methods and tools of Geographic Information Science to history and historical geography, historical cartography, genocide, and the Holocaust. He has worked on the policy aspect of geographic information, especially on standardization issues and the evaluation of employment policies, and has written on technological hazards and environmental justice. He is the author of a book on the qualitative aspects of geographic information.
Chester Harvey is an instructor of geographic information systems and cartography at Middlebury College. He is the cartographer for Mastering Iron: The Struggle to Modernize an American Industry, under contract with University of Chicago Press. He contributed to the Holocaust Historical GIS project as an undergraduate student and research assistant at Middlebury College and as an intern with the Spatial History Lab at Stanford University.
Anna Holian teaches Modern European History at Arizona State University. She is a cultural, social, and political historian of twentieth-century Europe, with a special interest in the Second World War and postwar reconstruction. She is the author of Between National Socialism and Soviet Communism: Displaced Persons in Postwar Germany (University of Michigan Press, forthcoming).
Paul B. Jaskot is a professor of art history at DePaul University. He is the author of The Architecture of Oppression: The SS, Forced Labor and the Nazi Monumental Building Economy, as well as numerous essays on the relationship between Nazi politics and cultural production. He is currently the Director of the Holocaust Education Foundation Summer Institute, and was the President of the College Art Association (2008–2010).
Anne Kelly Knowles is a historical geographer at Middlebury College. She is the author of Calvinists Incorporated: Welsh Immigrants on Ohio's Industrial Frontier (University of Chicago Press 1997) and Mastering Iron: The Struggle to Modernize an American Industry, under contract with University of Chicago Press. She edited Past Time, Past Place: GIS for History (2002) and Placing History: How Maps, Spatial Data, and GIS Are Changing Historical Scholarship (2008), both published by ESRI Press.
Marc J. Masurovsky is a historian based in Washington, DC. He is co-founder of the Holocaust Art Restitution Project (HARP) and is a former director of research for the Presidential Advisory Commission on Holocaust-Era Assets (1999–2000). He is the co-author with Fabrizio Calvi of Le Festin du Reich (Editions Fayard, 2006).
Erik Steiner is a geographer interested in how visual and spatial methods can deepen our understanding of the human experience. His work meanders across disciplines to help scholars conceptualize, represent, and analyze their research in visual and interactive ways. He also has been the lead designer on two major award-winning publications (Atlas of Oregon CD-ROM, Interactive Nolli Map website) and several other web applications and museum installations. Erik is currently the Creative Director of the Spatial History Project at Stanford University.