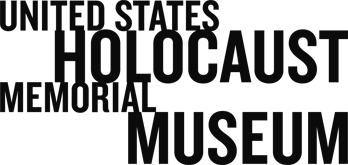 History Unfolded: US Newspapers and the Holocaust
History Unfolded: US Newspapers and the Holocaust is an innovative, nationwide citizen history project that invites students, teachers, and lifelong learners to contribute to ongoing research on how pivotal events from the Holocaust period were reported in newspapers in the 1930s and 1940s. The project is a major component of the Museum's initiative focusing on Americans and the Holocaust, which will be anchored by a new special exhibition opening in April 2018.
History Unfolded participants research particular Holocaust-era events in their own local newspapers. Some of these papers are available online, and others are available on microfilm in libraries and archives. While scholars have extensively surveyed how major newspapers covered the Holocaust, History Unfolded is the first project ever to look nationwide at local historic newspapers of all communities, locations, and readerships. As a result, the database into which contributors upload these articles will inform both the development of the new special exhibition and research for scholars in the future.
Participate Now
The Museum invites the public, especially students, educators, and librarians across the country, to participate in helping tell America's story by going to newspapers.ushmm.org. The site provides resources and lesson plans for incorporating History Unfolded into the classroom and information on discovering and reading historic newspapers to guide your research.