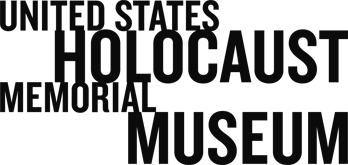 Protocols of the Elders of Zion
Although fewer than 1,000 of Japan's 128 million residents are Jewish, millions of books based on the Protocols have been sold there. In this edition, antisemitic ideologue Ota Ryu claims that Jews dominate the Western nations and that Japan must guard vigilantly against a Jewish takeover. Published in Tokyo, 2004. US Holocaust Memorial Museum More
This Spanish-language edition declares that whether or not one believes the Protocols are authentic, history has demonstrated that Zionists intend to dominate the world. Such "logic" is a common response to the many exposures of the Protocols as fraudulent. Published in Mexico City, 2005. US Holocaust Memorial Museum More
This Syrian edition of the Protocols claims that the terrorist attacks of September 11, 2001, were orchestrated by a Zionist conspiracy. The final chapter predicts the eventual destruction of the State of Israel. Published in Damascus, Syria, 2005. US Holocaust Memorial Museum, courtesy of Embassy of Israel More
PRESS KIT
A Dangerous Lie: The Protocols of the Elders of Zion explores the continuing impact of the most widely distributed antisemitic publication of modern times. Originally published in Russia in 1905, this work of fiction consists of 24 chapters—"protocols"—that allegedly are minutes from secret meetings of Jewish leaders planning world conquest by manipulating the economy, controlling the media, and fostering religious conflict.
Despite countless exposures of the Protocols as a fraud, the myth of a Jewish world conspiracy has retained incredible power for Nazis and others who seek to spread hatred of Jews.
Today, technology has made the Protocols available to anyone with Internet access, and it continues to be circulated by those who promote hatred, violence, and even genocide.
This special exhibition is currently on display in the Museum's Gonda Education Center on the Lower Level.
The images provided here are for the promotion of the United States Holocaust Memorial Museum only. Any reproduction of the images must include full caption and credit information. Images may not be cropped or altered in any way or superimposed with any printing.