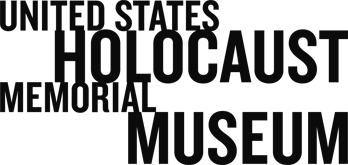 Liberating Unit Histories and Insignia
For almost three decades, the United States Holocaust Memorial Museum and the US Army's Center of Military History have worked together to define, recognize, and honor all the US Army divisions that took part in the liberation of prisoners from Nazi concentration camps and other sites of incarceration.
Information about Unit Histories and Insignia
For further information about the origins of this program, see Edward J. Drea, "Recognizing the Liberators. US Army Divisions Enter the Concentration Camps," Army History. The Professional Bulletin of Army History, Fall/Winter 1992/1993, 1-5.