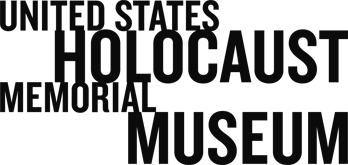 Crimes Committed in the Guise of Scientific Research
FROM THE OPENING STATEMENT BY TELFORD TAYLOR
[from Trials of War Criminals before the Nuremberg Military Tribunals under Control Council Law No. 10. Nuremberg, October 1946–April 1949. Washington, D.C.: U.S. G.P.O, 1949–1953.]:
CRIMES COMMITTED IN THE GUISE OF SCIENTIFIC RESEARCH
(Counts two and three pars. 6, 7, 11, and 12)
I turn now to the main part of the indictment and will outline at this point the prosecution's case relating to those crimes alleged to have been committed in the name of medical or scientific research. The charges with respect to "euthanasia" and the slaughter of tubercular Poles obviously have no relation to research or experimentation and will be dealt with later. What I will cover now comprehends all the experiments charged as war crimes in paragraph 6 and as crimes against humanity in paragraph 11 of the indictment, and the murders committed for so-called anthropological purposes which are charged as war crimes in paragraph 7 and as crimes against humanity in paragraph 12 of the indictment.
Before taking up these experiments one by one, let us look at them as a whole. Are they a heterogeneous list of horrors, or is there a common denominator for the whole group?
A sort of rough pattern is apparent on the face of the indictment. Experiments concerning high altitude, the effect of cold, and the potability of processed sea water have an obvious relation to aeronautical and naval combat and rescue problems. The mustard gas and phosphorous burn experiments, as well as those relating to the healing value of sulfanilamide for wounds, can be related to air-raid and battlefield medical problems. It is well known that malaria, epidemic jaundice, and typhus were among the principal diseases which had to be combated by the German Armed Forces and by German authorities in occupied territories.
To some degree, the therapeutic pattern outlined above is undoubtedly a valid one, and explains why the Wehrmacht, and especially the German Air Force, participated in these experiments. Fanatically bent upon conquest, utterly ruthless as to the means or instruments to be used in achieving victory, and callous to the sufferings of people whom they regarded as inferior, the German militarists were willing to gather whatever scientific fruit these experiments might yield.
But our proof will show that a quite different and even more sinister objective runs like a red thread through these hideous researches. We will show that in some instances the true object of these experiments was not how to rescue or to cure, but how to destroy and kill. The sterilization experiments were, it is clear, purely destructive in purpose. The prisoners at Buchenwald who were shot with poisoned bullets were not guinea pigs to test an antidote for the poison; their murderers really wanted to know how quickly the poison would kill. This destructive objective is not superficially as apparent in the other experiments, but we will show that it was often there.
Mankind has not heretofore felt the need of a word to denominate the science of how to kill prisoners most rapidly and subjugated people in large numbers. This case and these defendants have created this gruesome question for the lexicographer. For the moment we will christen this macabre science "thanatology," the science of producing death. The thanatological knowledge, derived in part from these experiments, supplied the techniques for genocide, a policy of the Third Reich, exemplified in the "euthanasia" program and in the widespread slaughter of Jews, gypsies, Poles, and Russians. This policy of mass extermination could not have been so effectively carried out without the active participation of German medical scientists.