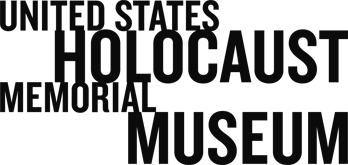 Hope for Ariang: Improving Lives with Clean Water and Education
Gabriel Bol Deng
Ariang, South Sudan
Gabriel was ten years old when he lost his parents during the war in southern Sudan. It was 1987 when the northern Sudanese militiamen invaded his village of Ariang. The militia swept through the village, killing its inhabitants and burning everything in sight. Gabriel fled and hid in the forest. He never saw his family again.
Gabriel spent the next few months on a harrowing journey to a refugee camp in Ethiopia, along with a few other villagers who survived. The group battled starvation, thirst, and wild animals the entire journey. Many did not make it.
It took Gabriel a long time to recover physically and emotionally, but he eventually found some safety and stability in the camps, as well as an education. Even though the educational and living conditions in the camp were difficult, he worked very hard, believing strongly that one day a good education would provide him with opportunity. Gabriel's hard work paid off, and he is currently pursuing his master's degree in mathematics at Le Moyne College in Syracuse, NY.
All of these experiences have led Gabriel to believe that education is vital in the struggle against genocide and mass atrocities; not just for citizens and activists in countries removed from the conflict, but also in the places where the atrocities are happening. He notes, "It is only through education that people can know their rights and make informed decisions in their own struggles against oppressive and tyrannical leaders. With that in mind, I have started the HOPE for Ariang Foundation to support education, health care, water, and sanitation." HOPE is currently working on building a school in his native village of Ariang and bringing clean water there and to nearby villages.
The link between clean, accessible water and education is a very important one. Gabriel explains, "The significance of the water goes beyond providing clean drinking water for the students and teachers of the future school, which of course is absolutely essential. It also ensures a higher attendance of girls in the school. Traditionally, the girls were the ones walking miles every day to fetch water for the families, preventing them from being able to attend school. Now that the hand pumps are in place, making the daily travel for water unnecessary, we expect the population of girl students to grow significantly."
For more information about Gabriel and his work, please visit www.HopeforAriang.org (external link).
Gabriel is also featured in a documentary called "Rebuilding Hope". The film sheds light on the suffering and state of destruction in southern Sudan resulting from the brutal civil war and highlights his and two other young men's efforts to help their communities rebuild: www.RebuildingHopeSudan.org (external link).