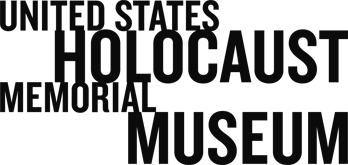 The Nuremberg Legacy: Pinochet and Beyond
INTRODUCTION
Friday, September 15, 2000
British barrister and author of Crimes Against Humanity: The Struggle for Global Justice, Geoffrey Robertson, who was born on the very day the judgment was handed down at Nuremberg, speaks about the legal precedents set after the Holocaust and the implications for today's perpetrators.
EVENT
JERRY FOWLER: We'll go ahead and get started. Thank you very much for coming out on this Friday afternoon. My name is Jerry Fowler, and I'm the staff director of the Committee on Conscience here at the museum. The mandate of the Committee on Conscience is to alert the national conscience, influence policy makers, and stimulate worldwide action to confront and work to halt acts of genocide and related crimes against humanity.
The purpose of the Committee on Conscience is, in the words of the President's Commission on the Holocaust, to respond to the future. They felt very strongly that an important aspect of the memorial to the victims of the Holocaust should be that it is a living memorial and that it responds to the future. So we have an ongoing concern about the problem of genocide and related crimes against humanity.
The Committee on Conscience is happy to be able to sponsor today's lecture with the Center for Advanced Holocaust Studies which is, should I say, one of the world's foremost research centers or the world's foremost research center on Holocaust studies.
We're very happy to welcome this afternoon Geoffrey Robertson. Mr. Robertson has a resume that is much too large for me to go over in detail, and the breadth of his cases in dealing with civil liberties and human rights is stunning.
But in particular he has been involved in the quest for international justice. In fact he has just published in the United States a book which was previously published in the United Kingdom, Crimes Against Humanity: The Struggle for Global Justice, which is available for purchase in our bookstore upstairs.
He represented Human Rights Watch during the recent controversy surrounding former Chilean dictator Augusto Pinochet, and he is currently pursuing a lawsuit against the United Nations for complicity in the Rwandan genocide.
So we're very happy today to have him speak on the topic of The Nuremberg Legacy: Pinochet and Beyond.
GEOFFREY ROBERTSON: Thank you very much and thank you for coming, and thank you, Jerry, for plugging this book. It looks great on a coffee table, thanks not to me, but to Picasso. When it was published in England it was published by Penguin, and they always put their little penguin logo on the bottom. We got a frantic call from the Picasso estate saying stop, we're going to injunct this book. There were no penguins bombed at Guernica. So we had to unravel that and the penguin had to be very far from that great piece of art.
It's an enormous privilege for me to speak to you today at this remarkable place of pilgrimage which I have visited and seen the films which struck a note given the subject of my book at the end, the retribution, the cross-examination of Hermann Goering and the speech of Hartley Shawcross, the British Attorney General. Some of you who visit it will hear him with all the force that he could muster telling the story which had been taken from one of the witness statements of the father on the line about to be shot by the ditch seen turning to his 10-year-old son and pointing to the sky, one of the most moving stories that emerged from the trial that revealed once and for all and did what international trials I think are so important in doing, namely, producing the evidence so that there can be no convincing denial 50 years later that the Holocaust happened.
I'm going to talk to you today about the Nuremberg trial because I think that has been rediscovered. Its legacy was felt when we captured Pinochet. Its legacy hopefully will be an international criminal court, and I'm going to ask questions about why America of all the decent countries of the world objects to that particular development of the Nuremberg legacy. And I'm going to talk about the nature, the quest, the struggle for global justice and locate the Nuremberg tribunal as quite central historically to that.
I suppose my interest in the subject comes from the curiosity of being born on the very day that the judgment was handed down at Nuremberg. So my life is a kind of precise temporal measure of the failure to deliver on that great promise found in Section 6(c) of the Nuremberg Charter, the definition of the crime against humanity -- a crime which is unlike any other because the very fact that human beings can conceive it and commit it lowers us all as human beings. That is perhaps the best definition I can give of the crime against humanity.
The consequence that was spelled out by the Nuremberg judgment was that those who commit this crime can never be amnestied. They can never be forgotten or forgiven. There can be no time limit on their prosecution. Justice cries out for punishment because we are humans and we deny our own humanity if we let these crimes go free, if we let them be amnestied, if we let them be subject to time limits, or if we simply don't bother to prosecute them for one reason or another.
The Nuremberg precedent has not, as you know, come home to roost until recently. For 50 years we did no more than sign convention after convention. None of them were ever enforced and as the old Nazis died off their worst crimes, almost, were committed. The killing fields of Rwanda and Bosnia are just two examples of the genocide that broke out since Nuremberg which went quite unpunished and I want to talk a little about how the world is slowly girding its loins to punish them with the help of the Nuremberg precedent. It's an Achilles heel in the armor of the torturer of the state official who orders genocide, namely, the crime against humanity.
It was that that did in Pinochet when he came before England's House of Lords because the principle was applied that to be accused credibly of widespread torture is a crime against humanity. Then you cannot plead sovereign immunity.
Sovereignty, which has been the refuge of the great scoundrels of history and of modern time, cannot be pleaded as a bar to a prosecution for a crime against humanity. That really is the legacy of Nuremberg.
I want to talk for a moment about America's role in Nuremberg and to invite you to compare what I consider was moral leadership that was shown in relation to the Nuremberg tribunal, to the Clinton administration today and its pathetic law professors who voted against the Rome statute that set up the International Criminal Court.
I think that in terms of the duty to punish crimes against humanity we find it first articulated by an American president, Theodore Roosevelt, way back in his State of the Union message in 1904. In so far as there is an intellectual authorship of this doctrine, sometimes today called the right of humanitarian intervention, one can trace it back to these words. He said: "There are occasional crimes committed on so vast a scale and of such peculiar horror as to make us doubt whether it is not our manifest duty to endeavor at least to show our disapproval of the deed and our sympathy with those who have suffered by it … in extreme cases action may be justifiable and proper."
The cases in which we should interfere by force of arms are necessarily few yet it is inevitable that such a nation should desire eagerly to give expression to its horror on an occasion like that of the massacre of the Jews in Kishinev or when it witnesses such systematic and long-extended cruelty and oppression of which the Armenians have been victims and which won for them the indignant pity of the civilized world.
That notion of the indignant pity of the civilized world being a moral force -- a moral imperative, a duty on states to punish those guilty of crimes against humanity, what Theodore Roosevelt described pretty accurately -- foreshadows Article VII of the International Criminal Code statute, systematic and long-extended cruelty and oppression. Crime against humanity means any of the following acts when committed as part of a widespread of systematic attack directed against any civilian population with knowledge of the attack, and it goes on list murder, extermination, and enslavement.
The curious thing, there wasn't any mention of human rights. Human rights as a concept were not mentioned after Theodore Roosevelt almost until 1939-1940, when a group of British writers led by H.G. Wells devised the first draft of a universal declaration of human rights.
Wells was a friend of [Franklin Delano] Roosevelt. It was very much on the inspiration of Wells that Roosevelt made his "Four Freedoms" speech in 1941: freedom from fear, freedom from want, freedom of speech, and freedom of religion. Then on January 1, 1942, the Allies adopted as a war aim the punishment of violators of human rights in their own countries and abroad. That was really the first international law statement of the duty and intention to punish severe violations of human rights.
But always our principles and our moral sense of what is right gets caught up with realpolitik, with deals, with fears about the instability of Chile if we kept Pinochet or whether the peace accords won't be best served by an amnesty rather than a prosecution.
In the forties towards the end of the war there was a great rift between Britain and America. The rift was over whether there should be international justice, whether there should be a trial at all. What Churchill wanted was simply to round up the top 70 Nazis and have them shot, summarily executed.
It was said by the English that the courts couldn't manage. It was said it would provide a soapbox, a platform, for the Nazis. The English fought firmly against any idea of an international criminal court or even an Allied criminal court.
But as far as Truman and Jackson were concerned they believed, Truman believed, in what he called the benevolent power of law and the wisdom of judges. Justice Jackson wrote this which received the support of Truman, he said in answer to Churchill's demand that there be summary executions, "…undiscriminating executions or punishments without definite findings of guilt, fairly arrived at, would violate pledges repeatedly given, and would not sit easily on the American conscience or be remembered by our children with pride. The only other course is to determine the innocence or guilt of the accused after a hearing as dispassionate as the times and horrors we deal with will permit and upon a record that will leave our reasons and our motives clear." So that was the basis on which the Americans adopted their position that there must be a fair trial and must be a trial.
The deciding vote came down to Stalin. Stalin was all in favor of show trials, especially if they ended with everyone shot in the end. So for that undignified fact he cast his vote with Truman and over the English objections the Nuremberg trial went ahead.
There have been various attempts by perhaps overfinicky lawyers to criticize Nuremberg. Undoubtedly it wasn't as good an international justice as we have now at The Hague tribunal or will get from the International Criminal Court.
Nuremberg was defective in a number of ways. First of all, the defense counsel were all German. That was a handicap for the defendants. It was cured at the Tokyo trial of the Japanese hierarchy where American lawyers were allowed to appear for the defendants. But there was a shortfall.
It must be recognized that Nuremberg wasn't really an international court because the judges all came from the Allied powers. There were no neutral judges involved. That was, again, something that was addressed to some extent in Tokyo but now, of course, at The Hague tribunal, which has been set up to deal with Yugoslavia and Rwanda, the judges are neutral and not from the combatant nations. Oddly enough, if Milosevic ever is put on trial I'm sure that judges from NATO countries will not sit on that case. So our ideas of justice have developed.
There was a certain unfairness in two of the charges, aggression and waging aggressive war, because in a sense they were undefined and unclear. But the crimes of war and crimes against humanity which had been defined by the statute were drawn from old treaties in 1907 and beyond, so there was no doubt that they didn't infringe the rule against retroactivity.
One of the problems, and I think a real criticism of Nuremberg, is the prohibition on what is called tu quoque evidence. It's Latin and we should try to avoid Latin. It means you did it, too. So the Germans were not allowed to defend themselves by saying you did it, too. They weren't even allowed in the case of the Katyn massacre, which Russia was trying to pretend the Germans committed, but in the end that was dropped.
But it was unfair, I think, in terms of defining what standards applied to modern war not to address the problem of Allied carpet-bombing. In the end I have to say the court recognized the unfairness, and it was when Admiral Doenitz was accused of a war crime in ordering submarines not to rescue those they had torpedoed, Chester Nimitz, the commander of the American 7th Fleet, insisted on giving evidence that this was exactly the same order as he had given in the Pacific theater of war. So that ensured at least an elemental fairness to Doenitz.
The other problem, the other shortfall, if you like, injustice, was that there was no appeal. The Hague tribunal and the International Criminal Court have made sure that there would be an appeal.
Finally, although it was a function of the time, it was regrettable that a trial that set so many standards was nonetheless marked by a death penalty imposed on many of the defendants at the end. Goering, of course, cheated this atavistic form of justice by taking a suicide pill but the other persons who were sentenced were taken out and hanged in front of the Allied press corps and then had their bodies by some grisly irony cremated in Dachau and consigned to a fast-flowing river at midnight so that they would never become part of a pilgrimage. It is to our eyes now perhaps regrettable that a trial that in other senses set such important standards should end with the British hangman Albert Pierrepoint slavering over Irma Griese, one of the concentration camp guards, as he measured her for the drop. But that was, after all, the position at the time. There were very few countries that had abolished the death penalty.
The International Criminal Court and The Hague tribunal have abjured the death penalty. I don't think any international court will ever be in the position of imposing it again, but I make those criticisms because I think the argument that Nuremberg was victors justice has to be addressed.
I think we have to accept that it was victors' justice to the extent that the victors provided the judge, but it was necessary to set and enforce these international standards to do justice to the crimes of the Nazi regime. The procedures were fairish, fair according to the standards of the times, and have improved. But the great result of Nuremberg, which can never be gainsaid, was to set this international standard that the crime against humanity and the war crime when credibly alleged removes the traditional defense of sovereign immunity. Obedience to orders at the bottom must be no defense; nor must at the top, the claim to be clothed in the sovereignty of an independent state. The law has a duty to punish those who are accused of crimes like that.
The Tokyo trials in some ways, as I say, were an improvement. It's important to bring them in. Unfortunately, they suffered from one great inadequacy, namely, MacArthur's insistence of amnestying and indeed rigging the evidence. The evidence at Tokyo was rigged to pretend that Hirohito was purely a ceremonial figure who had no function at all in the Japanese war machine. It's quite clear now, and there are a number of recent books which have looked at this meek marine biologist who spent the seventies meeting the Queen of England and going to Disneyland and meeting Dr. Kissinger and Mickey Mouse, that in fact he approved all the serious orders.
He approved the death marches, and it's quite an interesting statistic. The Allied prisoners who were in Japanese prisoner of war camps, 27 percent of them lost their lives compared with only 4 percent in the German war camps. They lost their lives at the end through the death marches. The orders to execute summarily all Allied airmen, and the appalling Mengele-like crimes that were committed in the units in Manchuria -- all of those crimes were approved by the emperor, and that man was therefore, I suppose, one the that got away.
But, as I say, in other respects the Tokyo trial was an improvement in particular through what has come to be known as the Yamashita precedent. Yamashita was a general who was accused of letting his troops run riot, put civilians to the sword, commit rapes and murders wantonly. The US Supreme Court approved the theory on which The Hague tribunal indictments of Milosevic and Karadzic have been based, namely, of command responsibility, that you are guilty not only when you order a crime against humanity, but when you permit a crime against humanity to be carried out.
So just if we spool back to 1946, what emerged at Nuremberg was a great promise made after the war, a promise that had been secured largely by great American lawyers and politicians. It seemed that the promise would be fulfilled.
The evidence from Nuremberg went to the committee that Eleanor Roosevelt was presiding over which was drafting the Universal Declaration of Human Rights, and the human rights that appear in that document were influenced by that evidence. The Genocide Convention of 1948, the Geneva Conventions of 1949, that great triptych of human rights treaties, was influenced by the evidence that emerged at Nuremberg. Then, of course, we had 50 years of treaty after treaty. We had the Convention Against Apartheid, the Convention Against Racism, and the Convention Against Discrimination. We had a Convention Against Torture.
For 50 years no enforcement action was ever taken. Crimes against humanity, genocide, torture, went entirely unpunished. Someone noted standing in the killing fields in Rwanda or Cambodia or Bosnia, I don't know where but it was an apt pun, anyway, recalling all the conventions that had been broken by the local government and despairing and saying, "The road to hell is paved with good conventions," but that really was the position.
I remember being in Sarajevo in 1994 and there aren't many jokes in the human rights lexicon and they're not very good, but this was one that was told. What happens to you if you kill one man? You are sent to prison for life. What happens when you kill 20 people? You go to a mental asylum. What happens when you kill 200,000 people? Well, you're invited to a luxury hotel in Geneva for peace negotiations. That was a joke told about Slobodan Milosevic and it was black enough in 1994 and it got even blacker.
It was an era where the tyrants and the torturers, where those who committed crimes against humanity, were, if they left the stage at all, left with amnesties in their back pocket and their Swiss bank accounts intact. They did that because of the doctrine of sovereignty, because of sovereign immunity, the idea that because you are clothed in this mythical power of the state you were immune from any prosecution. The Nuremberg precedent was never applied to them and their sovereign immunity became in a sense sovereign impunity.
Sometimes when they did climb down they insisted upon amnesties. They took advantage of time limits. The Francophone countries generally have a 15-year time limit for genocide and torture and murder and so that was applied and Nuremberg really was forgotten.
In 1993 and 1994 importantly and again due to America, and I am stressing American participation not because I'm in America or not because I'm trying to butter you up but because I want to suggest that there is a real question mark over America bringing the world so far in international justice and then getting nervous and getting standoffish and truculent and pulling back. It was America that set up The Hague tribunal partly, I suspect, to help the UN fig leaf to cover the UN's inaction in Bosnia, but The Hague was set up on the Nuremberg precedent.
It took several years before it got underway. It had a judge, Gabrielle Kirk McDonald, a very fine judge from Texas, then there was an Australian judge, Ninian Steven, an Islamic judge from Malaysia, Lal Chand Vohrah the three of them did the first case, the Tadic case, the first true international trial since Nuremberg.
You read that 300-page judgment and not only does it show beyond any doubt the defendant's guilt of a number of crimes and give him the benefit of doubt on a number of other crimes, but it draws so clearly and so plainly on Nuremberg. It cites Nuremberg again and again, and the other Nuremberg-related trials, because there were, as you probably know, the trials of Nazi bankers and judges and all of them developing the Nuremberg precedent and the idea of the international criminal court started to surface.
But there was nothing as The Hague tribunal developed that damaged the idea that we couldn't have international justice for these great villains. The jurisprudence, whether it was from the Russian judge who indeed showed himself to be the most civil libertarian of all, a wonderful judgment in which he says that one of the defendants could change their lawyer for the fourth time by way of dissent.
Even the Chinese judge, the sprightly Beijing jurist of 90 years of age, contributed. And the precedents are coming out. The only problem for many years was having the very serious offenders to try, having the authors of genocide. But 45 years was the prison sentence on General Blaskic early this year for laying waste to a village in the Krajina. The prime minister of Rwanda was sentenced to a similar period. The Belgian radio producer who did those broadcasts from Radio Milles Collines, "The grave is only half-full. Who will help us fill it?" And remember the Rwandan genocide. The killing fields killed much faster than the Holocaust, 900,000 effectively dead in three months.
So all those precedents were hopeful. But then General Pinochet came to London to take tea with Mrs. Thatcher, (I'm reliably informed it was whiskey). He was then arrested under an extradition warrant signed by Balthazar Garzon for trial in Spain for killing or having tortured to death a number of Spanish nationals.
The Pinochet case was greeted with horror by many leading world figures, the Pope for one, Henry Kissinger for another, Jesse Helms for another. Fidel Castro announced that it was a terrible insult to Latin American dignity. Can you imagine Fidel Castro with an eye to his own potential liability for the Cuban gulag condemning Britain for daring to take this step?
It has to be said that if General Pinochet had gone to America, gone to New York to have a drink with Dr. Kissinger or have his back treated at Mount Sinai, this would never have happened. What would have happened, he would have been served with a writ or the doorman at his hotel would have been served with a writ, under the Alien Tort Claims Act, which is a civil statute. It has been used against Karadzic, against Mugabe last week, and Tiananmen Square's Li Peng the week before that.
Fine to sue these people but they never stay around to contest the evidence. They never certainly stay around to pay the damages. There will be no return by Mr. Karadzic to pay the 700 million that he was ordered to pay the other week.
Milosevic stayed away from the summit because of the international arrest warrant that was out against him and that is the argument for international justice. Not only does it deter in the same way as domestic laws against murder and rape, they don't eliminate murder and rape because you jail people for life for committing them, but they reduce the incidence.
Retribution certainly because there is a duty to prosecute crimes against humanity for the reasons that Nuremberg gave, also for the sake of the relatives, the necessity for relatives to have something in which to end their grieving. To have closure requires the prosecution of those who authored the genocide that is laying their family to waste or produced the torture in which they've seen their own children tortured or their own children have seen them tortured as happened in Chile.
So Alien Tort Claims Act cases while they may make us feel good really aren't the answer. It must be criminal justice. But there's the terrible catch about criminal international justice at this juncture, because occasionally we get a Pinochet. We've seen the great argument from realpolitik when we arrested Pinochet was that the process of national reconciliation will come apart and Chile will be in a terrible state.
Of course, Chile was made very much stronger by the 18-month absence of General Pinochet. The shame at not having prosecuted him went to work and now, as you know, the Chilean Supreme Court has finally removed his immunity, which they certainly wouldn't have done had he been immediately returned.
The prosecutor of Pinochet, Balthazar Garzon working on the universal justice principle that Spain upholds, had a great success last week when his warrant got the Mexican government to arrest a man called Cavallo, an Argentinean who was head of the vehicle registration unit in Mexico. When his photograph was published in the paper he was recognized as "Serpico," the torturer in chief of the School of Naval Mechanics in Buenos Aires where much of the most horrendous torture went on, torture beyond the imagination of the most vicious Nazi generals. It was the place where women pregnant, young left-wing women, had their babies delivered and were then killed and the babies were handed over to loyal army families who brought them up and are only now at the age of 17 and 18 finding that the father they had been brought up to love and respect was the man who killed their mother.
That went on under Cavallo's command. He is in prison in Mexico. Argentina, his country, is saying send him back to us because we've amnestied him. The army insisted upon the 1987 amnesty. So will he go back to Argentina a free man or will he go to Spain for trial? That's a Pinochet-type question.
Hissene Habre, the dictator of Chad, who escaped to Senegal 10 years ago with $10 million from the Chad treasury having tortured about 40,000 people, was living happily ever after. Now Human Rights Watch has inspired a prosecution of him, a private prosecution, in Senegal. The outcome of that is anxiously awaited.
Idi Amin, 73,000 deaths, is living nervously in Saudi Arabia. Panama is full of Latin American torturers. The possibility that the law forged at Nuremberg will catch up with these people is real enough to create a degree of concern. Of course, it won't for many. Tudjman, whose crimes against Serbs are plain, died, as did Hirohito. Many of those who are as guilty as the Nazi leaders have escaped through death. Pinochet himself is probably, certainly according to eminent British doctors, too sick and too senile to stand trial. The moral is we must move as quickly as possible to set the Nuremberg legacy permanently in an international criminal court.
I have dwelt on America's contribution to the movement that has brought us to this pitch. What does America do when the international criminal court statute is forged in Rome? America votes against it. America, China, Saudi Arabia, and Libya vote against it. What a difference between Truman and Jackson, who argued so memorably for international justice and the sad law professors, David Scheffer and Theodore Meron, who had done much in his own writings to argue the case for international law and international criminal law, forced to cast their vote against this great culmination.
It's as though we sometimes think that the view from Europe is that as far as America is concerned international human rights law is defined as a body of rules that binds everyone else. Why is America taking this position? The international court won't put American soldiers on trial because it has a rule of what is called complementarity. It defers to national jurisdictions that are powerful enough to deal with their own errant soldiers, and America is certainly powerful enough and does that.
Is it sovereignty? Certainly in the rhetoric of Jesse Helms and others who refuse to even contemplate American membership in the International Criminal Court. They talk about the loss of American sovereignty. Well, it's an odd concept of sovereignty if a sovereign legislature by two-thirds majority that it requires to ratify a treaty decides of its own choice to tie up to an international rule. Then it's difficult to see how that could mean a loss of sovereignty.
There are other treaties, of course, that America in this same posture, although I think it's only the International Criminal Court that is actually written into the Republican party's platform as being anathema, but the Land Mines Convention America will not sign. The Convention on the Rights of the Child is a classic example. A hundred and eighty-nine countries have signed that convention, and there are only a hundred and ninety-one countries in the world. The other two, America and Somalia, Somalia didn't sign because it didn't have a government. Now that it has a government I suspect it will.
But what will America lose by signing the Convention on the Rights of the Child? Well, it would lose the right to execute teenagers because that's barred by the international law on the Convention on the Rights of the Child. There have been four executions in America in recent years which would be banned by the convention, kids of 16 or 17 at the time of their offense so yes, America would lose the right to execute teenagers, but is that a right that's worth keeping if it means keeping out of step with the rest of the world?
Moreover, what it means and what this isolationism from international human rights law is increasingly meaning is a lack of moral leadership, a lack of participation in these great projects that have been inspired by the Nuremberg trial.
The International Criminal Court is going to come into being almost certainly in 2002. It requires 60 ratifications and it comes into force 60 days after the 60th ratification. It's got 20 ratifications so far. Britain will ratify in December. British Commonwealth countries will come in. So I think that probably by early 2002 it will be in being.
But it will be without American judges, American prosecutors, American investigators. America's moral leadership that produced Nuremberg, that has produced the march to global justice, the demand that justice rather than realpolitik be a feature of international affairs, is faltering.
I suppose the message that I want to deliver today is that Nuremberg, which is a precedent that international human rights law has adopted and fulfilled, that at this stage, at this juncture, and it's an exciting stage where there is, as I say, this catch as catch can quality about international justice. You get caught if you go for a back operation or if you're in a country which collapses or if there's a --
(Interruption of tape)
GEOFFREY ROBERTSON: -- on you but otherwise you don't and the project that now is nearing completion, the International Criminal Court, on which America turns its back. I don't know what the answer is, why there is almost a visceral feeling that we don't want to be part of the international human rights law that we did so much to encourage and to build through scholarship and through leadership.
Perhaps it all goes back to national interest. It's a question of how you define it but I would simply hope that one day, perhaps by the seventh year of the International Criminal Court, when there is going to be a complete review conference, that America might be prepared to define national interest widely enough to enable it to rejoin the exercise which it did so much to inspire. Thank you.
I'd be happy to answer any questions you might have
QUESTIONS AND ANSWERS:
QUESTION: I wanted to ask I know in your book you deal with the question of national amnesties versus international obligations. I just wanted you to go through your ideas on that, in particular where you have a situation like South Africa where there's an accommodation that a lot of people may say was fair. How would you treat people who perpetrated the crimes against humanity under apartheid but were given amnesty by the truth and reconciliation commission initiative?
GEOFFREY ROBERTSON: There are two sorts of amnesties. One sort, and the great bestower of amnesties, was Abraham Lincoln, who brought the Civil War to an end with the use of the amnesty put there in the American Constitution by Alexander Hamilton on the basis that there may be times of incredible tumult, of civil war, where am amnesty can be useful to restoring the commonwealth.
Richard Nixon was also the recipient of precisely the same amnesty as the Confederates on the basis that it was necessary to restore the peace and order in the commonwealth. I'm not sure that that works. But I think after civil wars when two competing groups of soldiers fight it may be perfectly sensible to have amnesties to enable everyone to get back to business. That's the first justification I think of, the South African amnesty, where that country was really in a state of civil war.
The amnesty which is completely improper and which international law declares to be unlawful is an amnesty given by a state to its own members or given in effect by dictators to themselves and their servants where they oppress their own people and have committed crimes against humanity. While you can give amnesty for war crimes, crimes committed in the heat of battle between two sides, you cannot give amnesties for crimes against humanity. So that's the first point.
The second point is that the South African Truth Commission was very different to the Latin American truth commissions, which were powerless. They had no power at all. They simply found as much of the truth as the army allowed them and that was that. But what Bishop Tutu's commission did was to plea bargain. It was a plea bargaining device. In order to get an amnesty from Tutu you had to first of all tell the whole truth. Secondly, you had to appear genuinely remorseful, including remorseful to the family that you orphaned or widowed. Thirdly, you had to be prepared to give evidence to convict any of those who were prosecuted.
If you didn't fulfill those criteria you would still be capable of being prosecuted and I think that there is an increasing demand now in South Africa to prosecute those who are not just guilty of war crimes but were guilty of crimes against humanity in the course of that struggle.
So I think that you can distinguish two positions and that you can see from Argentina, for example, where there was initially a truth commission amnesty. It was thought that it would all go away, but as the mothers of the Plaza del Mayo turned into the grandmothers of the Plaza del Mayo they still wanted retribution. There was nothing like justice.
The Argentinean courts are finding new ways of bringing Galtieri and Vidella back to jail. They've now decreed that kidnapping is a continuing crime so that if the bodies aren't found by the time of the amnesty, and so many of them haven't been, you can still be prosecuted despite the amnesty because the crime that you've committed, kidnapping, continues until the body is found.
So even in those societies which have chosen amnesty rather than prosecution, it doesn't last. The quest, the thirst, for justice is real, unquenchable, and it will always come back. Except in that situation that I have described of the Lincoln-type amnesty to bring a civil war to a close, I don't think that you can resist ultimately the requirement that crimes of this peculiarly heinous nature must be prosecuted.
QUESTION: If I can just follow up, on the South African case I still am unclear. If, for example, the International Criminal Court were in existence and had jurisdiction over the South African crimes what would you say if a prosecutor said well, so and so has been amnestied or has received this plea bargain, as you put it, by the reconciliation commission, but that doesn't bind us as an international institution and so we're going to put the South African leaders on trial for crimes against humanity?
GEOFFREY ROBERTSON: It would bind. Under the ICC statute as drafted that would be sufficient to exclude jurisdiction of the International Criminal Court. The fact that there had been an investigation and it had resulted in a plea bargain would be seen as something for the local country.
So I have to say South Africa is actually supporting the International Criminal Court. But one of the limits on the International Criminal Court, and some of us believe they shouldn't have this limit but they do, is that any kind of genuine legal process in a country will exclude jurisdiction. The ICC as I'll call it can only take power over people who haven't been proceeded against genuinely at all. So the old apartheid torturers who have been given a plea bargain will be safe or would be safe because we're talking futuristically.
I should make clear that the other sadness for many about the International Criminal Court is that it's not retrospective. Even though the crimes it deals with have always been in the last century crimes it will only be seized of cases of genocide and torture that occurs after it comes into being sometime in 2002.
JERRY FOWLER: If there are no more questions then I'd like to thank Geoffrey for coming.
GEOFFREY ROBERTSON: Thank you very much. All I can say is watch this space because there are other prosecutions I know that are being mooted, but sooner or later we want to get to a stage where we can systematically say that any genocide or any systematic torture anywhere in the world is at least in theory open to punishment on the Nuremberg principle.
There are those amazing pictures of the Nuremberg Trial that if you're going to be looking over the museum today you will see here are Shawcross and Goering being cross-examined by Jackson filmed as it really did happen. I think there towards of the exhibit.
JERRY FOWLER: Yes.