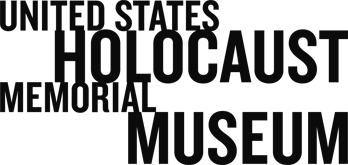 The Crisis in Western Sudan—Darfur: Briefing by Ambassador Michael Ranneberger
INTRODUCTION
Wednesday, June 2, 2004
This is the second of a series of panels held in early summer 2004 to discuss the political, humanitarian, and human rights issues around the conflict in Sudan's western region of Darfur. At this event, US Ambassador Michael Ranneberger, special advisor for Sudan, discusses the US government's positions on these issues.
EVENT
Jerry Fowler: We'll go ahead and get started. Welcome to the Holocaust Memorial Museum. My name is Jerry Fowler, and I'm the staff director of the Museum's Committee on Conscience. This is in some ways a continuation of a program that we started last Wednesday at this time to address the situation particularly in Darfur in Western Sudan and more generally in light of developments last week and the progress that has been made in resolving the conflict in Southern Sudan.
Last week, for those of you who were here, we had representatives from Human Rights Watch, the International Crisis Group, and Darfur Peace and Development, giving both their analysis of the situation and reports from on the ground in Darfur.
We are honored to be joined this week by Ambassador Michael Ranneberger, who is the Special Advisor on Sudan for the State Department. He was supposed to be with us last week but had suddenly to go to Naivasha for the signing of protocols on the final outstanding issues regarding the conflict in the south. He was gracious enough to agree to come today to bring us up to date both on what has been happening in Naivasha, and especially the status of US policy toward Sudan with regard to Darfur.
For those of you who don't know him, Ambassador Ranneberger has a long and distinguished career with the State Department, particularly on African issues. He most recently, before starting his work on Sudan, was the US Ambassador to Mali. He has also served as Deputy Chief of Mission in Somalia and Mozambique and as Desk Officer for Angola, during which time he helped negotiate the independence of Namibia and the withdrawal of Cuban troops from Angola. We are very pleased to have Ambassador Ranneberger here today. Thank you very much for coming. You are probably still jet-lagged from your trip to Africa., but without further ado, I'll hand it over to you.
Michael Ranneberger: Thanks. Thank you very much for that introduction. I'm sorry I couldn't be here last week, because it's always actually more productive, I think, when you have an interchange with others with different points of view. Hopefully, we'll have that with the audience after my remarks, which will be relatively brief. I just want to talk for 10 or 15 minutes or so about what we're doing in Darfur and then how that relates to the North-South conflict and the North-South Accord.
The rising violence in Darfur that began last year added a major new dimension to the Sudan conflict, of course, and essentially it did two things. First, it required the international community to address the situation in Western Sudan. But second and equally important, it complicated the efforts to achieve the North-South peace accord.
We have in the past six months or so exerted very strong leadership to resolve the problems in Darfur. The President, the Secretary of State, other administration senior officials have spoken out quite forcefully on the issue. The President made a direct statement. We gave this prominence in the Sudan PSAC Report that went up to Congress on April 21. And we have brought the issue of Darfur before the UN Security Council. There have been three briefings in the Security Council, and the most recent of those resulted in a Presidential statement out of the Security Council, which is a strong action, the strongest action the Security Council takes short of an actual resolution.
We also brokered the ceasefire on April 8 that was signed in Chad, and we were key to the signing on May 27 of an agreement between the Government of Sudan and the Darfur rebels to allow international monitors to actually deploy to the country. In addition, of course, we have been the largest humanitarian donor for specifically Darfur, already having given $95 million worth of food aid and materials to the people of Darfur, aid that is either actually given or on its way in the pipeline. We plan to pledge a significant additional amount of assistance at a donors' conference that is being held in Geneva on Darfur tomorrow.
The approach that we have taken reflects the strategy of maintaining pressure on the Government of Sudan while simultaneously, obviously, responding to the humanitarian crisis. From the outset, we have told the government of Sudan that it must take three steps: stop the violence being perpetrated by the GoS [government of Sudan]-supported so-called Janjaweed militia, comply with the ceasefire and facilitate deployment of international monitors, and allow unrestricted humanitarian access.
We are using the full weight of US pressure by making clear to the government of Sudan that we will not normalize relations unless the situation in Darfur has been satisfactorily addressed. Now, that is a change of US policy because we have consistently said that we would normalize in the context of the North-South Peace Accord. Now we have linked Darfur also to that process of normalization, which is in fact the strongest carrot and stick that we have to play with the government of Sudan.
Our leadership has mobilized in fact the international community to act, and they have been slow to act, but I think we are starting to see that gel as a result of the pressure that we have been exerting--most particularly in the attention that the UN Security Council has given this issue. But also what has resulted actually this week in the deployment of international monitors to Darfur. The first international monitors have arrived in Sudan, they are in Khartoum, and they will be moving down to Darfur in the coming days, as soon as logistics are in place to receive them there. So that is an important development, and that wouldn't have happened without our efforts.
We have worked on that very closely with the European Union to support the deployment of the monitors, which is going to be led by the African Union. But they are not just going to be monitors from African countries. They will be from African countries but also from the United States and the European Union. So it will be a truly international team.
The European Union, I am pleased to say, has pledged a tremendous amount of money to support the budget for the deployment of these international monitors. The United Kingdom separately has pledged almost $3.3 million. In fact, that is not pledged, that has already been sent to the African Union to support this. And the United States is contributing about $3 million in materials and logistical support which will include giving these monitors the use of an aircraft to give them some mobility until helicopters and other assets can come on line.
These are very positive direct actions that are being taken to address the situation in Darfur.
Getting international monitors on the ground, which are expected to number 60 to 70 eventually, will act as a deterrent to violence by exposing what is going on and calling international attention to it. And here, I think the precedent of what happened in Southern Sudan is very instructive.
There was a great deal of skepticism when the civilian protection monitoring teams were deployed in Southern Sudan. I think both the Government and the Sudan People's Liberation Movement did not believe that they would result in any real change on the ground. In fact, what you found was that those 40--44 at times--people who were deployed in the South in teams based in Rumbek actually played a decisive role in changing the dynamics on the ground, because their reports, their traveling around in the South, shone a spotlight on the violence that was happening and therefore did act as a deterrent, and as a result, the situation in the South is far more stable than what it was before.
Eventually, we hope to have 60 or 70 monitors deployed in Darfur. That will take time. The logistics obviously are difficult in that place, but they will be brought in as quickly as possible. They have already been identified by the African Union.
In short, the pressure that is being exerted is having a demonstrable impact on the ground. Now, at the same time, the government of Sudan has removed some of the travel restrictions that they had in place. They are issuing visas somewhat more quickly--it is certainly not perfect yet--and they have removed to a large degree the travel restrictions on humanitarian personnel working in Darfur.
At the same time, though, we are still seeing substantial obstacles to the distribution of humanitarian assistance to needy populations, particularly as a result of the militia Janjaweed violence. In other words, it's one thing for the government to say people can travel at will, but obviously, until the Janjaweed violence is brought under control, that travel is in many cases not feasible. So it is a bit of a catch-22. We have indicated to the government that we expect it to control the Janjaweed and that in fact, not controlling that is a violation of the ceasefire agreement that was signed in N'Djamena.
We are working with a great sense of urgency, and I'm not sure this has come through in the way that it should, but we know that the population in Darfur is suffering terribly from the violence and atrocities that are being perpetrated by these Janjaweed militia and that in fact, hundreds of thousands of people are at risk of dying over the coming months if assistance is not put in place for those people very, very quickly. And with the onset of the rainy season, it complicates efforts to do that, so there is a tremendous sense of urgency within the administration about this.
The UN has characterized Darfur--you have probably seen that--as the worst humanitarian crisis in the world, and we would not disagree with that. Unfortunately, the appeal that they launched, which was initially for $113 million--I think they have increased it since, and they may have a new figure to put on the table in Geneva--has not had a very effective international response. The main response has been from us in terms of what we have already pledged and what we will pledge. It will be important to see what happens in Geneva.
This donor conference in Geneva tomorrow is also something that we have mobilized. The UN is chairing it, but we're the ones who pushed for it to be held. We also hope that this donor conference will define the international message in Darfur which we are delivering to the government of Sudan, because I think to some extent even up to now, they have been hearing mixed messages from the international community, and that's just not acceptable.
Earlier this year, I traveled to Darfur, and I flew over large parts of it in a Caravan aircraft, where you can see quite clearly what's happening on the ground. I saw literally dozens and dozens of villages being burned even as we watched--you couldn't see the people, but you could see flames shooting up--so it was an ongoing activity. We could tell that it was sort of a wholesale scorched earth policy as far as the eye could see. It was really quite stunning. I came away personally with the sense of the first-hand horrors of what was clearly ethnic cleansing.
Now, the dimensions of this ethnic cleansing only became apparent subsequently, as the full picture of how many villages were being wiped out and how systematic this was, but once that became apparent, of course, we spoke out, and we were quite active. We fought very hard to get a strong resolution at the UN Human Rights Commission. We did not succeed in that despite very senior involvement by officials of our government. But since then, I think the international focus is starting to shift. I think there has been a growing realization, particularly by the Europeans, that the decision that they took at the Human Rights Commission in not supporting a stronger resolution was a mistake, and I think they were somewhat embarrassed when, subsequently, the dimensions of this became clear. Part of the reason it became clear, ironically, was that the UN Human Rights Commission actually sent out its own team of experts to Darfur --it was simultaneous with the resolution, but it didn't come out in time to affect that--sent out this team which issued the strongest report that I have seen yet on the violence and atrocities and human rights violations being perpetrated in Darfur.
As a result of US efforts, I think, and the fact that more and more has come out in Darfur, there is now a mobilization of the international community, particularly the Europeans, of course, but it's not just the Europeans. For example, the Arab League recently issued a very strong report on Darfur calling attention to the human rights violations there, and there was a representative from the League of Arab States at this meeting in Addis Ababa, where we nailed down the monitoring for Darfur. African countries have of course stepped up to this monitoring arrangement, and they are in fact going to field the majority of the people for the team.
Let me turn just for a second to Naivasha and the impact of the North-South process. The signing of the three protocols in Naivasha last week clearly was a major breakthrough, but we also see it as a potential breakthrough in resolving the issues in Darfur for a couple of reasons.
First of all, there is going to be greater attention than ever on Darfur now that that distraction of the Naivasha talks is basically over for now, and in fact there is a realization that what the parties signed at Naivasha amounts to in effect the peace deal. All that remains now are the details on security arrangements, the details on the implementation modalities. Now, admittedly, they will be difficult to work out, but they are essentially the details. Now we and others can turn full force toward Darfur, and there is no cover for the government not to act on it.
Secondly, the accord reached in the North-South process has precedents that are applicable to Darfur, particularly in terms of the autonomy provisions for the Nuba, Southern Blue Nile--I wouldn't say Abyei because that's an exception--and the general provisions for a strong federalist structure in the power-sharing arrangements. They are all applicable.
What we see happening in Darfur--first of all, there is the urgent need to stabilize the situation and get the violence stopped. Only when that happens is there going to be a conducive climate for peace talks between the Darfur levels and the government. When that happens, we do not envision a fullblown Naivasha-style peace accord. What we envision happening is talks between the government and the rebels at a suitable location to work out a resolution of local grievances, but putting those into the context and the framework of the North-South agreement. You are not going to negotiate two fullblown separate peace agreements.
Both sides, both the government of Sudan and the Sudan People's Liberation Movement--Vice President Taha and Chairman Garang, that is--have agreed that following the signing of these accords at Naivasha, they will work together on Darfur. That's a significant commitment, and in fact see if they can help the parties in Darfur reach a solution that again can be attached somehow, not in the formal sense, but that can fit into the framework of these North-South accord provisions. That is absolutely essential because you can't have an implementation of the North-South peace agreement until you have some kind of peace arrangement in Darfur. Clearly, for example, you could not envision a United Nations monitoring force going only into the North and the South and leaving Darfur as some kind of an exception. So there has to be peace in all of the country to implement the North-South peace accord as well.
This gives us, then, a fairly narrow window of opportunity to resolve the Darfur issue. I think it is an opportunity in the sense that now that we've got three protocols negotiated, we have maybe two or three months before the SPLM and the Government sign the comprehensive peace accord. So it's within those two or three months that we need to turn around this situation in Darfur, and that's what we are working toward. And again, I think both the government and the SPLM have a strong interest in helping to make that happen.
I would certainly not say that we are optimistic on Darfur at this point. All I would say is that the deployment of the international monitors this week, the beginning of the deployment, and the limited improvement in humanitarian access that we have seen are positive developments, but they don't by any means constitute a turnaround of the situation in Darfur. We for our part are going to maintain quite strong pressure on the Sudanese government until the three steps that I indicated were necessary or taken on Darfur.
In closing, I would just again underscore the sense of urgency that we feel about what is happening in Darfur, and again, I link that, as I have just said, to the North-South process, so the stakes in this are really quite high.
And having said that, let me stop there and open it up to discussion and questions. Thanks a lot.