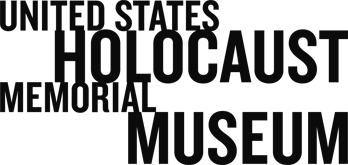 Preventing Genocide: A Conversation with Ambassador Susan Rice
Ambassador Susan Rice discusses her work at the UN and her experiences working on issues of genocide and mass atrocities.
Susan Rice.
Susan Rice and Bridget Conley-Zilkic in From Memory to Action: Meeting the Challenge of Genocide.
Susan Rice in From Memory to Action: Meeting the Challenge of Genocide.
Susan Rice and Mike Abramowitz.
Introduction
Thursday, December 10, 2009, 7 p.m.
On December 10, the Museum hosted a special program with U. S. Permanent Representative to the UN Susan Rice. Michael Abramowitz, Director of the Museum's Committee on Conscience, interviewed Ambassador Rice, discussing her work at the UN and her experiences working on issues of genocide and mass atrocities.
EVENT
Watch an excerpt from the event:
Sara Bloomfield: Welcome to the Museum. I'm its director, Sara Bloomfield, and I'm delighted to see you. We have a great audience tonight. We have people from Capitol Hill, from the State Department, the diplomatic corps, the NGO and advocacy community, and several members of the Museum's Board of Directors, the USHMM Council.
Tonight's program is sponsored by the Museum's Committee on Conscience, and this is our effort to deal with present day genocide and particularly the areas of response and prevention. The Committee on Conscience has two major goals: first, its public education, working to sensitize the general public at large to the problem of genocide, the general problem of genocide, and of course specific cases like Darfur. And we do this through our website, through programs like tonight, and through our exhibition From Memory to Action, and I hope you all have a chance to see it after the program. We just took Ambassador Rice through the exhibit ourselves.
And the second part of the work of the Committee on Conscience is outreach to policymakers. You may be familiar with our Genocide Prevention Task Force, which was a blueprint for our government on how it can be better positioned to respond to genocide in the future.
So to get on to tonight's program, it's my distinct pleasure to introduce to you Ambassador Susan Rice, who is our permanent representative to the United Nations and a member of President Obama's cabinet. You have partial biographical information about her in your program, but I wanted you to know that she's also had a very distinguished career as a scholar and a government official but she has private sector experience as well having been a management consultant for McKinsey and Company. She has served on numerous boards, including the National Democratic Institute, the Partnership for Public Service, and the US Fund for UNICEF.
Ambassador Rice received her Master's and PhD in international relations from Oxford University where she was a Rhodes Scholar, and she was awarded the Chatham House British International Studies Association prize for the most distinguished doctoral dissertation in the United Kingdom in the field of international relations. She received a B.A. in History with honors from Stanford University.
In nominating Ambassador Rice, President Obama said, "Susan has been a close and trusted advisor. Her background as a scholar on the National Security Council and Assistant Secretary of State will serve our nation well at the UN. Susan knows that the global challenges we face demand global institutions that work. We need the UN to be a more effective venue for collective action against terror and proliferation, climate change and genocide, poverty and disease."
And I'm very pleased to say that the issue of genocide is that one that is very close to Ambassador Rice's heart. In a speech this summer in Vienna, she stated, "Ever since the Holocaust the world has said 'never again'. In our hearts I believe we mean it, but the undeniable fact is that we all have much more to do to give these words meaning and strength and to make them real. Yet at the core of my being I believe our new century can and must be better than the last." We couldn't agree more with those sentiments Ambassador Rice.
And now I'm going to turn the stage over to my colleague Mike Abramowitz, the Director of our Committee on Conscience. Prior to his appointment here at the Museum, Mike worked as a reporter and editor at The Washington Post since 1985, including serving as White House correspondent and national editor. Mike graduated from Harvard University with a degree in government. He is a member of the Council on Foreign Relations and was a Marshall Memorial Fellow of the German Marshall Fund and a Media Fellow at the Hoover Institution at Stanford. Mike—"
Michael Abramowitz: I would like to welcome everyone in the audience, as well as those tuning in by our webcast and via Twitter.
A bit of preliminary housekeeping. I think when you came in, you were handed pieces of paper. And so if you have a question for Ambassador Rice, please write it down. And at the end of the -- at the end of my questioning, we'll have a short period of time in which we'll try to answer as many questions as we can.
Most of all, I would very much like to thank Ambassador Rice for being with you tonight to share her thoughts on this important subject. And I think it's very apt that you're here tonight. After all, today is a U.N. Human Rights Day. It is also the week we mark the adoption of the 1948 Genocide Convention. And for us here at the museum, it is also the one-year anniversary of the report of the Genocide Prevention Task Force, which the U.S. Holocaust Memorial Museum convened with the U.S. Institute of Peace and the American Academy of Diplomacy.
And to top it all off, President Obama has delivered a very thoughtful Nobel Prize acceptance speech, which touches on some of the issues that we're going to talk about tonight. So we have much to reflect upon.
But I'd like to start by giving you a little bit of a chance to talk about the United Nations and what you've been up to over the past year. You've made clear that one of your major goals at the U.N. has been reinvigorating U.S. leadership at the body. And I was hoping you could tell us a little bit about what you think happened over the last period of time and what you're trying to do about it and whether things are improving, from your perspective.
Susan Rice: Thank you, Mike.
But before I answer your question, I'd just like to begin by thanking you for the invitation to be here.
Thank you, Sara, as well, for having me and for that very kind introduction.
It's a real privilege to be able to be here at the Holocaust Memorial Museum. I have great admiration for the work that you all do here, both in bearing witness to atrocities and to history, but also motivating people in the present day to action.
And I was really pleased to have a chance, even briefly, to go through the exhibit before we began. I look forward to having more time to -- to go through it in greater depth.
But I also want to commend the authors and sponsors of the Prevention of Genocide Task Force report, which really was a powerful and thoughtful and comprehensive treatment of a very important issue, which I think I found valuable before I came into government, as a scholar, and I certainly find valuable as a policymaker turning to these issues again. So I want to thank you again for -- for that.
Speaking about the United Nations, I mean, it is -- I have to say, in all honesty -- it's -- it's a great time to be the U.S. ambassador to the United Nations, because the world has responded to the change in approach and the change in leadership, both in tone and substance, that President Obama has presented. And I have the privilege of working in that context to advance U.S. interests and protect and advance U.S. values.
And the United Nations is a complex and flawed organization. But from our point of view, it's a vital one that we, by the way, helped very instrumentally to create. And it's one where we are engaged very actively at the sort of pointy end of the spear to convey to the rest of the world the change that the president is bringing and to ensure that this institution can be much more effective in the ways that we need it to be.
And so we're looking to the institution to help us advance our core national security interests, whether it is dealing with the situations in Afghanistan or Iraq, where the U.N. has on-the-ground important field presences that are promoting elections, providing humanitarian assistance, trying to deal with some of the most difficult political issues, such as in Iraq, the disputed internal boundaries.
We are looking to the United Nations Security Council to stand up, as the president said today in his speech in Oslo, against those who violate international law and don't -- and fail to meet their obligations, from North Korea where in June we passed the toughest sanctions regime on the books against any country in the world today, to potentially Iran, should Iran continue to fail to meet its international obligations. So we see this body as one place and an important instrument through which to advance core U.S. values.
We're engaging in a different way. We're dealing with all countries, large and small. We are rolling up our sleeves and working to try to make the institution better, rather than criticizing it from the sidelines. That included the decision to join -- to run for a seat and to join the -- the evidently flawed Human Rights Council in Geneva. But we took the judgment that because we are deeply committed to the protection and promotion of human rights, because we abhor its relentless focus on one country, Israel, and its failure to address the grossest human rights abusers around the world, that rather than stay on the outside, we were going to get in there and try to work to make a difference.
And we've had some successes, some frustrations. That's inevitably the nature of the beast. But as you heard the president reiterate today, you don't get anywhere without real elbow grease and action. So that's another change in our approach.
We are meeting our obligations, and that means paying our bills and our dues in full and on time. And Congress has been instrumental in enabling us to do that on a bipartisan basis. And we are pushing actively every day for real reforms so the institution can perform better, can be more accountable, more transparent, and -- and worthy of the trust and the -- the investments that not only the American taxpayers make in it, but taxpayers around the world.
So in a variety of ways, we're approaching things differently. And I have to say, while not uniform across every metric, it is -- that we sense palpable change. We sense, in many respects, a greater willingness to cooperate, to listen. We're working towards the end of this session of the General Assembly, and we're finding compromise and common ground on areas where we have stood alone in the past and where we have found ourselves fighting petty battles or being opposed reflexively, what that opposition need not be inherent or -- or necessary.
And so we've -- we've, as I mentioned earlier, been able to forge consensus on difficult issues like North Korea. We are now facing challenges in the council related to Congo, Eritrea, and potential sanctions on it, as it continues to fail to meet its obligations with respect to Djibouti and has been active in promoting violence and supporting terrorism in Somalia.
So in a range of ways, we are finding a greater willingness, a greater openness among a broader section of member states to try to come together and meet our responsibilities.
Michael Abramowitz: You touched briefly in your comments about the flaws in the U.N. And I think it's fair to say that many of our countrymen have become very cynical over the years about the United Nations, in part because of the issue that we face tonight, the failure to prevent the atrocities in Rwanda, but also because of the perceived anti-Americanism, the large bureaucracy. You know, you're well aware of the litany of complaints that have been made over the years by the United Nations -- about the United Nations.
Now that you're in the hot seat, so to speak, and really see it close up, you know, what can you say to the -- to assure those Americans who are really concerned about the United Nations for the reasons that I outlined?
Susan Rice: Well, let me say a few things in response to that. First of all, you're right: There are many Americans who share the views that -- that you articulated. But what I think gets lost in understanding and appreciating that is the fact that survey after survey, including relative recent ones, indicate that support for the United Nations among the American public is typically in the range of 65 percent to 70 percent, higher than most people would intuitively anticipate, and yet you can have support for the institution and still feel disappointment about its failure to achieve its full potential. And there's no question that -- that that's, in fact, the case.
But we need to look at this in -- in various ways. First of all, when the United Nations fails to act -- for example, you pointed to Rwanda or Darfur for many years -- that failure is not of an institution or that big 38-floor building on First Avenue. That's a failure of its member states who take decisions or fail to take decisions. That's a failure of each of us that have a vote and a voice on the Security Council or where applicable in the General Assembly.
So we have to be honest about that. And we can't just blame some amorphous concrete structure for those failures.
Secondly, when it comes to transparency and accountability, these are areas where much of the criticism that has been wielded against the U.N. has been manifestly justified by the facts, like the oil-for-food scandal and cases of -- of -- of individual or -- or even collective malfeasance.
What is heartening, but by no means satisfactory, is that real efforts have been made in the wake of the most egregious scandals to try to strengthen controls, have real incredible oversight and investigative mechanisms, and to hold people accountable, to publish and make transparent the facts, and to insist that where people violate the rules, that there are consequences meted out.
There's been real progress in that respect, but there is certainly much greater scope for continued improvement and, from our part, as an extremely influential member state and the largest contributor, we're working every day to demand more and raise the standards.
Michael Abramowitz: I'd like to -- there's a lot of issues that you talked about, and I think we can unpack some of them as we proceed through the questioning, but I'd like to talk generally about -- turn generally to the subject tonight of genocide and mass atrocities. And I have long been struck by a quote that I read that you made in the Atlantic Monthly that referred to this trip you took to Rwanda post-genocide in which you said -- you swore to yourself that if you ever faced such a crisis again, you would come down on the side of dramatic action, going down in flames if that was required.
I wonder if you could tell us what going down in flames or coming down on the side of dramatic action meant to you.
Susan Rice: One of my former colleagues and dear friends, Richard Clarke, who has now become well known for his writings and his service in government, used to use a phrase that resonates for me and that I think I had in the back of my mind when I said that. He refers the phenomenon of having to run naked through the West Wing of the White House to raise attention and to -- to get action on something that one believes to be urgent.
Obviously, that's a figurative -- I hope.
(LAUGHTER)
Michael Abramowitz: You haven't run naked through the West Wing?
Susan Rice: I hope that's a figurative -- certainly in this White House, it's a figurative concept. But it does mean that there are times when, in my opinion, one needs to speak the truth. And that is what I wrote one my card that I deposited at the exhibit when asked, what will you do -- what do you commit to do? I commit to speaking the truth, whether as a private citizen or as a public servant.
And doing so loudly and emphatically, that doesn't mean I'll win. That doesn't mean necessarily that -- that every issue on which I think it is necessary, if there are to run naked, will result in the desired outcome.
Michael Abramowitz: Have you had to run naked yet?
Susan Rice: Not yet.
(LAUGHTER)
Not yet. And the older I get, the more reluctant I am to actually adhere to that commitment, but...
(LAUGHTER)
Michael Abramowitz: Well, as you reflected upon the experience in Rwanda, which you experienced firsthand as a policymaker, what do you think went wrong there? And what did you conclude was necessary to fix in both the U.S., but also the international capacity to respond to this problem?
Susan Rice: Well, let me say that I think many senior American officials, including President Clinton, have spoken very openly and honestly about their reflections and their recollections. I was a director on the NSC staff at the time, the most junior position. My responsibility was for the United Nations and for peacekeeping. That was before I took on responsibilities for Africa.
And I've often reflected that our greatest failure in the U.S. government -- and I think, frankly, more broadly -- was not that we ever took a decision not to act. It was that we never confronted the question. We never actually had, until it was too late, a policy discussion at the deputies level or the principals level about whether or not the U.S. or the international community should intervene in -- as the genocide unfolded.
And I think if you go back and look at the record as I have, one of the remarkable things is that there weren't editorial pages screaming for American intervention. There were not people in large numbers standing up on the floor of the House of Representatives insisting on American intervention. And I think the reason for that was very unique to the moment in time in which this took place, April 6th, April 7th, 1994.
That was a week after Congress had ordered the last American serviceman out of Somalia in a congressionally mandated withdrawal six months after "Black Hawk Down." And it was a -- as I remember it -- a kind of harrowing exit, and it was one where I think many people felt burnt and were leaving a part of the world where a lot of Americans were questioning what we were even doing there in the first place.
That was the context. And then, as soon as the genocide began and the killing intensified, the U.S. government did what we often do in those circumstances, which is everything we can to extricate safely the Americans on the ground. We shut our embassy. We pulled out, and also in a very dangerous overland evacuation, all American diplomatic personnel, any American private citizens that we were -- that wanted to leave that we were able to assist to leave, and then we effectively lost our on-the-ground eyes and ears, except for what later became a significant press presence and what later became a -- not a significant, but a vocal NGO presence. But that came some days, if not weeks, down the road.
And I think the greatest failing -- this is a very personal view -- was the failure to ever really ask at the highest levels, should we -- should others in this context do something by way of direct intervention?
I -- I will also say that I am not convinced that had we asked that question and answered it in the affirmative that we would have been able to get there and act in a fashion sufficiently swift and overwhelming to deal with what was literally a hand-to-hand, house-to-house genocide. But I think that in -- and it's hard to argue that that debate should not have occurred.
And then subsequently, you know, there are many different things that happened with respect to the U.N. force, the Belgian contingent, which was the backbone, decided to withdraw after 10 of its peacekeepers were killed. It was followed by the Bangladeshi contingent. And they left a rump, and we faced the policy dilemma of -- of what to ask of that rump that remained.
And there were some who criticized the United States for suggesting that a 250-person force should do less than a 2,000-person force. I personally don't think that criticism is particularly well founded.
And in terms of what I've learned personally for the future, it really goes back to what I said earlier about speak the truth. Now that I am at that principals table, as opposed to a junior staffer, I think it's my responsibility and that of my colleagues and those in leadership responsibilities and in Congress and the public and the media to demand answers to those questions and not allow them to be unasked and unanswered.
Michael Abramowitz: Let's fast-forward to the present a little bit. We could talk about Rwanda for a long time; we have limited time. I do want to ask you: President Obama has repeatedly talked about Rwanda and talked about his determination to prevent and end atrocities like those that took place in Rwanda those taking place in Darfur. That's what he said when he came to the museum for our Days of Remembrance in the Capitol Rotunda in April.
What -- what concrete steps do you think the Obama administration is actually taking now to realize that commitment?
Susan Rice: With respect to a particular country or...
Michael Abramowitz: No, with respect to the prevention of genocide, you know, taking those lessons, saying, "All right, we're going to -- we're going to -- we're going to actually operationalize 'never again' and actually try to fulfill it." I'd like to talk about specific countries later, but I'm just talking about in the general terms.
Susan Rice: OK. Well, first of all, prevention is not only about warning and anticipating the potential for genocide or mass atrocities. And our -- our analysts, our intelligence community are very much engaged in trying to provide that insight and that analysis. But it's also about aggressive, early and real diplomacy.
And this administration has stepped up its efforts diplomatically to address ongoing and potential conflicts. So the president, as you know, has appointed a -- a senior and special envoy for Sudan, General Scott Gration, whose role is not only to deal with Darfur, but to work to implement the Comprehensive Peace Agreement in Sudan and prevent that situation with respect to the North and the South from spinning out of control, which I think potentially we have to be mindful about, of that risk.
He's appointed former Congressman and former Special Envoy Howard Wolpe as a -- a special envoy for the Great Lakes region, including Congo and Burundi and that whole region, which has been a hotbed, as you know, of atrocities and genocide over the last two decades, to be actively involved in diplomacy in that region to prevent and resolve conflict.
Even in places like Guinea, where I think it's -- where we had some recent horrific atrocities, we have been very much involved with not only in New York in the Council, but in the region, through our embassy and in -- in various behind-the-scenes diplomatic efforts, including some that -- that I myself have been involved in just in the last week, to try to deal with that very volatile situation, which has the potential to -- to spin even further out of control.
Michael Abramowitz: So you see very much in terms of individual conflicts, as opposed to an overarching institutional changes? You know, there...
Susan Rice: Well, you -- you -- you've asked what we've done...
Michael Abramowitz: Yes, OK.
Susan Rice: ... so I'm trying to...
Michael Abramowitz: Got you.
Susan Rice: ... address that. I'm not saying that -- I'm not speaking to the merits...
Michael Abramowitz: Fair enough.
Susan Rice: ... or demerits of overall institutional changes. We've also been very active, as was the previous administration, indeed, going back to the Clinton administration, in trying to build the capacity of -- of states and -- and regional institutions to engage and -- and deploy for peacekeeping purposes.
The -- the Global Peace Operations Initiative, the African Contingency training effort, which is a successor to an initiative that I was very much involved in, in the Clinton administration, have together trained over 70,000 peacekeepers around the world, many of whom are deployed now in places like Darfur and Liberia and Chad and elsewhere.
So capacity-building remains an important piece of -- of -- of this. And I -- you know, I could go on, but these are -- are very concrete and practical measures to prevent and respond and provide the opportunity for warning of genocide and -- and mass atrocities.
Michael Abramowitz: All right. So let's talk a little bit about the U.N. then in this regard, because that's where you have the closest experience. I mean, as you've reflected upon this, this issue of preventing genocide, what can we do to kind of strengthen the institutions of the United Nations, whether it's its peacekeeping operations, whether it's the Human Rights Commission, you know, whether it's the special adviser's office on genocide, you know, the -- our report recommended a bunch of things. There are other reports.
I'm curious if -- you know, just as you've reflected upon this, if there are specific reforms that you think would be valuable.
Susan Rice: Well, first of all, I think there's growing recognition at the United Nations that what we're dealing with a continuum of conflict that begins at prevention and ends at peace-building and peace-consolidation. And there's a need to build and strengthen the institutional capacity across the entirety of that spectrum.
On the prevention side, the U.N. has set up mediation teams. It has better warning than it used to have. But, frankly, this is an area which is -- the U.N. is still weak, and it's reliant on -- on member states that are reluctant to provide full and real-time information.
It has gotten very active in -- in diplomacy and prevention. The Department of Political Affairs is doing much of the difficult legwork in places that -- that doesn't -- that don't get a lot of visibility, places like Madagascar and Guinea and Nepal, where the risks of -- of conflict and violence are real.
Then it is, obviously, the world's 800-pound gorilla when it comes to peacekeeping and the deployment of forces, over 100,000 U.N. peacekeepers now deployed in some 15 operations around the world, more than ever before. And it is -- the U.N. has substantially improved the quality and the -- and its capacity to deploy peacekeeping, but it is now so overstretched, and the complexity of what the missions it has taken on is far greater, now almost -- the big -- big missions, some up to 20,000 people, with civilian protection mandates in places like the Democratic Republic of Congo, which is the size of Western Europe or the United States east of the Mississippi, or Darfur, the size of, you know, Texas.
It is now so stretched that it is arguably falling short. It doesn't have the helicopters it needs for mobility in places like Darfur or Congo. It doesn't -- hasn't reached its full mandated strength in each of these cases because there are almost no more peacekeepers to be tapped to join.
So there are steps that have been taken, but there's much more that needs to be done. And we have -- I have made, as ambassador, strengthening the U.N.'s peacekeeping capacity one of my core priorities.
And then, finally, on the peace-building side, which is an area where the U.N. has -- has evolved some new mechanisms and structures, like the Peacebuilding Commission, which will come up for its five-year review in 2010, there are new mechanisms to -- to try to consolidate peace through diplomacy, through security-sector reform, promoting and -- and enhancing the rule of law, having accountability for atrocities. And -- and these things are nascent, but they're very important and they are manifest from Burundi to places like Guinea-Bissau.
You talked about the Human Rights Council, where the function of the special rapporteurs is particularly important, to provide information and -- and, indeed, even warning. But the capacity needs to be built along this entire spectrum of conflict. And I think while we can certainly point to -- to real progress, there are enormous gaps that obviously remain.
Michael Abramowitz: Let's -- let's turn from the general to the specific. And I'd like to talk a little bit about Sudan, because I know that's an issue that you've been working on, actually, throughout your career in government, and especially in the last few months.
Susan Rice: And before.
Michael Abramowitz: And before.
Susan Rice: During...
Michael Abramowitz: OK.
Susan Rice: ... while I was a private citizen.
Michael Abramowitz: I was very struck, I have to say, by the president's language in his Nobel acceptance speech. "When there is genocide in Darfur, systematic rape in Congo, or repression in Burma, there must be consequences. And the closer we stand together, the less likely we will be faced with the choice between armed intervention and complicity in oppression."
Do you think there have been any consequences for the perpetrators in Darfur?
Susan Rice: Not enough. I mean, there's an ICC arrest warrant for the president of Sudan, Bashir, whom we and others believe to have been complicit in crimes against humanity -- we say genocide -- and yet he continues to govern. He travels relatively freely. And the only indicted war criminal to submit to justice in the context of Darfur has been one of the rebel leaders, who voluntarily showed up in The Hague. So I think there's no question that there has not been accountability for them.
Now, will there be consequences? The United States has imposed in the past sanctions on Sudan, not only for what has transpired in Darfur, for its support for terrorism, for its atrocities and human rights abuses in -- in the context, the longstanding context of the North-South conflict.
And the president's new policy for Sudan highlights, first of all, the importance he attaches to effective action. It balances three very important and simultaneous priorities: one, ending mass atrocities, killings, violence, genocide in Darfur; two, effectively implementing the North-South peace agreement, the Comprehensive Peace Agreement, so that the final stage of a just and fair referendum can occur and the people of Southern Sudan can determine their own future; and preventing Sudan from again serving as a safe haven for international terrorists, like Al Qaida.
Those are three important core goals that are essential to our interests to regional peace and security. And we have clearly defined in each of those three areas specific benchmarks against which the behavior of the parties will be measured. We will review progress in achieving those benchmarks at a high level, interagency, on a quarterly basis. And we will assess, as the president set...
Michael Abramowitz: So there are benchmarks in...
Susan Rice: Absolutely, very specific benchmarks.
Michael Abramowitz: ... that have been agreed to by the senior officials in the government?
Susan Rice: By the highest officials, including the president of the United States, and by us at the principals level. And those benchmarks relate to very specific in each of those three areas. We have...
Michael Abramowitz: Have you communicated those benchmarks to the Sudanese government?
Susan Rice: We have communicated our expectations to all the parties involved, including the government of Sudan. But if I might just continue for a second...
Michael Abramowitz: Please. I'm sorry.
Susan Rice: ... then we have also, very specifically, outlined both the incentives we are prepared to deploy for positive behavior and positive progress, measurable, tangible, not rhetorical, but practical progress for steps along those benchmarks, as well as the pressures, sanctions, and punitive measures that we would be prepared to take for -- and this is important -- for the status quo persisting, because the status quo is inherently unacceptable, and/or for backsliding by the parties with respect to those benchmarks.
And we'll have this quarterly review, and we will take decisions in light of the facts on the ground, as to how to proceed. And, in fact, if you look at the president's speech in Oslo today, he -- he spoke about this, not only in the context that you highlighted, of human rights abuses or cases of Darfur, Burma, Zimbabwe, but he explained that this approach of engagement and pressure for which there's no magic formula, no cookie-cutter model, is, in fact, the basis of our approach in many complex situations, from Iran to Zimbabwe or Burma.
Michael Abramowitz: I'd like to just tell the audience, remind you guys that, if you have questions for Ambassador Rice, please write them down now. I'm going to come to the conclusion of my questions pretty soon and then give you an opportunity to ask a few questions.
I want to have one more question on Sudan, if I could, that in the years before President Obama took office, many of the people who now are in the administration, including yourself, were quite in favor of greater pressure on Khartoum: sanctions, possibly even military action, which you've -- which you raised in a couple of different settings.
I think there was an expectation among some of our activist friends who are here in the audience that the administration may have been even more aggressive on Sudan than, I think, that has transpired. I think there's a sense of disappointment in some quarters. And I'd like to just understand how you might square the new policy with those expectations.
Susan Rice: Well, first of all, I think we have to acknowledge that the circumstances of today, with respect to the North-South agreement and the CPA, the circumstances on the ground in the South, the circumstances on the ground in Darfur, are -- have evolved, in some cases for worse, in some cases for better, than when at least I made the statements that I did.
I spoke about my own personal view as a scholar at the Brookings Institution in September of 2006 that, if the government of Sudan continued to refuse to allow the deployment of the United Nations force or the U.N.-A.U. force, UNAMID, that it ought to face immediate consequences, including the threat of the use of force.
I believed that at the time, and I think that was a bold, but worthy position. We're in a different place now. There is on the ground a U.N.-African Union force. Our aim is to build it to full strength and enable it to do what it is mandated to do, which is to adequately protect civilians. That is the aim, as we work with others diplomatically to resolve the underlying conflict.
So now, in my view, the proximate challenge in Darfur is civilian protection -- and we have a potential means -- albeit far from adequate -- to -- to begin to do that without external, forcible intervention. We have a huge diplomatic challenge of working with others to unite the rebels, to broker a more stable situation between Chad and Sudan, which has fueled the conflict, and indeed, to have the basis for a negotiated resolution to the underlying conflict.
But my view remains that the way to accomplish this, as well as the way to accomplish effective and full implementation of the Comprehensive Peace Agreement, is to be very plain. You know, if -- if the parties take positive steps, I have no problem with reinforcing that through positive action. If they fail to act or they fail -- or they -- they backtrack, my strong view and the president's policy is very clear. There must be consequences. And that is what he said.
And having been part of -- intimately part of crafting this policy, I think it's the -- the right approach. It's the right balance. And I will be in there speaking the truth as I understand it as we work to assess very objectively where there's been progress, where there's been backsliding, and how that implicates the assessment of our benchmarks.
Michael Abramowitz: Another area of concern for us is the horrific situation in the eastern part of DRC, where, according to the International Rescue Committee, more than 5 million people have died over the last 10 years, really, one of the greatest areas of mass violence in the world and...
Susan Rice: I think the greatest.
Michael Abramowitz: The greatest, OK. Rape has become a routine tool of war. Impunity is rife. You mentioned peacekeepers briefly, and I'm wondering if you could tell us a little bit about two questions, two -- two issues on that. One is, what is really, do you think, the answer to the problem in Congo? And number two, in three minutes -- well, let's just leave it there. I mean, I've described a situation which has been under the radar screen of the world. The international community has been unable to deal with it adequately. What are your thoughts about what the international community ought to do about it?
Susan Rice: Well, first of all, let's unpack the problem. You're not going to get me to answer this in three minutes. I'm sorry. I'll do my best.
Michael Abramowitz: You can have 10 minutes.
Susan Rice: I'll try. There are multiple things going on in Congo, particularly eastern Congo. There is the remnants of what was an interstate war. There are the remnants and, indeed, the ongoing manifestations of what is, in effect, a civil war among Congolese parties in the east. There is the fact that the perpetrators of the Rwandan genocide remain in -- in the form of the FDLR, operating with impunity in eastern Congo and killing very large numbers of people. The Lord's Resistance Army has also been active in -- in eastern Congo. And these are actors that have committed massive atrocities in the case of the FDLR genocide. They continue to foment insecurity.
Then you have a Congolese army which -- I'm looking for the polite term -- is actively unable to perform as a responsible military. It consists of an amalgam of former rebels and insurgents and -- and poorly trained national forces. And yet it is the -- the only government presence to deal with the security situation there.
And then you have Congo, a massive state, that you could argue whether it's a tremendously weak state or a substantially failed state. But the institutions of state authority are largely not present outside of the key cities in eastern Congo and, in fact, in other large parts of the Congo.
So what can the international community do? First, it can try to disentangle Congo from the neighbors that have engaged in interstate conflict, and it's largely succeeded in doing that. It can help provide greater legitimacy to Congolese institutions. It helped to orchestrate -- it was essential in orchestrating through the U.N. peacekeeping force the only democratic elections in 40 years in Congo. It can do more, and it must do more to protect civilians, which is the core mandate now of MONUC.
I was out there in May. I met with victims of atrocities and rape and -- and saw firsthand both the horror of what is happening there, but also the contribution that the U.N. is making through some innovative means that I think are not well known, joint protective teams, rapid response cells, cell phone networks that allow ordinary citizens to phone in to a hotline, in essence, where they see rebels or insurgents or, for that matter, government forces threatening them or on the rampage.
And at least in certain parts of North Kivu now, the U.N. has developed a capacity to be able to respond, in some instances, within seven minutes. That's their standard.
Now, that doesn't -- that's not uniform, because it's not up to full strength, it doesn't have the helicopters all that it needs, so its mobility is limited, and it has been involved in Operation Kimia II (ph), which is where MONUC is providing food and -- and -- and provisions and logistical support to elements of the government forces, the FARDC, that are trying to tackle the problem of the insurgents and the rebels.
The problem is that the FARDC, for the reasons I just described, commits atrocities, too, horrible atrocities, not on the scale -- and this needs to be understood -- not on the scale of the FDLR, but nonetheless intolerable atrocities.
The U.N. has taken a decision, which we support, to suspend any support to or cooperation with units of the FARDC that have engaged in atrocities. We're in the process in the Security Council as we speak of reviewing the mandate of MONUC. And we are working with others to identify very specific conditionality for when support to the FARDC can be allowed and when it can't.
But I think people need to understand that this is a very difficult issue. It's not black and white. If the U.N., for example, were tomorrow to say, "We're not providing anything else to the FARDC. We're having nothing to do with it, no food, no support, no assistance," that's not going to solve the problem.
The FARDC will do what it is inclined to do on a much greater scale, which is to rape and pillage and steal from a population to acquire what it needs. And it will become that much more rapacious.
There's a huge dilemma here of dealing with those that have committed genocide and are continuing to kill and having only undisciplined, if not worse, of an armed force to -- to go after them.
Michael Abramowitz: All right. We have a few minutes left. I want to just take a couple of questions that we've gotten from the audience and then we'll let you go have dinner with your family.
Susan Rice: I think I missed dinner. I'd like to see my kids before they go to bed.
(LAUGHTER)
Michael Abramowitz: All right. I'll try to get some subjects that Ivan asked (ph) about. Do you consider the language used by Iranian President Ahmadinejad to be genocidal? We have said his language calling for the elimination of Israel to be outrageous, but some certain legal experts call it genocidal. Do you agree?
Susan Rice: I don't feel equipped to make a legal judgment. I think the obvious is this: It is absolutely hateful and intolerable. And whenever you suggest or call for the elimination of a state or its people, that is the worst kind of -- of hate speech. And that's one of the many reasons why our concern about Iran acquiring a nuclear weapons capability or nuclear capability that is manifesting not for peaceful purposes is so real and so urgent. This is not an idle problem.
I'll let the lawyers just the genocide question, but it's violent, vicious hate speech.
Michael Abramowitz: All right. I'd like to ask a question that comes from Mark Hanis, our friend at Genocide Intervention Network. What, if anything, can the women of Darfur -- when can the women of Darfur expect to see a reinstatement of the gender-based services that they lost following the expulsion of the humanitarian groups?
Susan Rice: I can't answer that with specificity, but I think what I can say is that the humanitarian groups played a crucial role. UNAMID and its police component and its rule of law component is trying very substantially to step up protection to women in camps, to provide training for -- and capacity for local protection forces within the camps, and to address these issues on -- on a real-time basis.
We don't have to the same extent we did the NGO presence following the expulsion of the 13 international NGOs, but we do still have -- and we are working to increase the capacity of UNAMID -- in -- in the camps to -- to protect women from rape and violence and to give them the ability to -- to tackle it themselves and recover from it.
Michael Abramowitz: All right. I'm going to depart from the hard news. One final question. Can you describe your daily activities as ambassador? What's it like? Give us a day in the life of being the U.N. ambassador.
Susan Rice: It really depends on the day. Often, a typical day begins with a morning huddle among my senior team. I then get my daily intelligence briefing. I'm then more likely than not going to the Security Council, whose sessions usually begin around 10:00 in the morning, to deal with whatever topic happens to be on the agenda. Today, it was Iran and the Iran sanctions committee report and the report of the peace-building function in Burundi. That -- that -- that just gives you a sense of how varied the agenda is on a daily basis.
I might also often meet with other perm reps or participate in the meetings or -- or negotiating sessions of the General Assembly on various issues. We're now in the latter stages up there of working through the annual budget, the scale of assessments, which determines our portion of -- of what we pay.
Also on a typical day, I might participate in a senior-level interagency meeting via video teleconference. And then we'll huddle at the end of the day again with our senior team and a wrap-up and sharing of information. And then more often than not, I might be off to a reception or dinner or the work of the United Nations, which continues in these more social settings, until 9, 10 o'clock or later at night.
That's more or less a typical day.
Michael Abramowitz: All right. There are many, many questions that I could have asked you, but you've asked -- you've answered a lot of them, some of them hard, not all, but I'd like to thank you very much this evening for a very stimulating conversation.
And I want to thank those in the audience and those tuning in via webcast for being here. One of the things that we do at the museum is to encourage our visitors to reflect upon their personal capacity to make a difference. And so if you're so moved tonight, we would encourage you to fill out the pledge cards that are inside your programs and hand them to the museum staff as you exit. And those watching from home can make a pledge online at our Web site, ushmm.org. Take action.
For those in the audience, we are also keeping our special exhibitions open until 9:00. They're terrific. One exhibit, "From Memory to Action," that Ambassador Rice saw, highlights contemporary genocides. The other, "State of Deception," focuses on Nazi propaganda.
I would just -- just conclude by saying a big thank you to Ambassador Rice for taking the time. We very much appreciate it. And we welcome you to come back again to see the permanent exhibition when you have a few minutes to spare.
Susan Rice: Thank you, Mike. Thanks for hosting me. Thank you all for being here and participating. And thank you, most of all, for the extremely important work you do on the real issues of genocide and atrocities every day. We need it, and we value it.
Michael Abramowitz: Thank you very much.