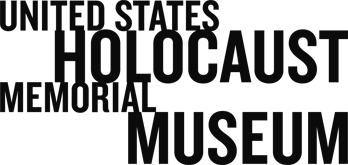 Partners in Prevention: A Global Forum on Ending Genocide
On May 19, 2016, this conference brought together international policymakers and experts to discuss coordination, best practices, and future agendas for domestic and international atrocity prevention efforts. The daylong event aimed to strengthen genocide prevention policy efforts within the United States and deepen international partnerships to stop mass atrocities.
As part of the conference, the Museum's Simon-Skjodt Center for the Prevention of Genocide released a newly published policy brief, Allies Against Atrocities: The Imperative for Transatlantic Cooperation to Prevent and Stop Mass Killings (PDF). Authored by Lee Feinstein, dean of Indiana University's School of Global and International Studies and former US Ambassador to Poland, and Tod Lindberg, research fellow at Stanford University's Hoover Institution, this brief outlines policy priorities for future transatlantic cooperation on atrocity prevention and will serve as a framework for concerted action against atrocities by the US Government and its partners.
AGENDA
9 a.m. Welcome
Introduction
Steven Fenves, Survivor Volunteer, United States Holocaust Memorial Museum, and University Professor Emeritus, Carnegie Mellon University
Watch Dr. Fenves' remarks.
Keynote Address
Antony Blinken, United States Deputy Secretary of State
Read the Deputy Secretary's address.
9:45 a.m. The Future of the US Government's Efforts on Atrocity Prevention
Senator Ben Cardin, Ranking Member, Senate Foreign Relations Committee
Michael Gerson, Columnist, Washington Post
Alfonso Lenhardt, Deputy Administrator, United States Agency on International Development
Ambassador Clint Williamson, Distinguished Professor of Practice, Sandra Day O'Connor College of Law, Arizona State University; Senior Director for Global Rule of Law, Governance and Security, The McCain Institute
Bruce Jentleson, Professor of Public Policy, Duke University, and Henry Kissinger Chair in Foreign Policy, Library of Congress (moderator)
11:15 a.m. Break
11:30 a.m. Deepening Partnerships Across a Shared Atrocity Prevention Agenda
Anne Burgess, Director of Conflict Policy, Canadian Department of Foreign Affairs, Trade and Development
Andrew Gilmour, Director, Political, Peacekeeping, Humanitarian, and Human Rights, Executive Office of the United Nations Secretary-General
Sarah Sewall, Under Secretary of State for Civilian Security, Democracy, and Human Rights, United States Department of State
Peter van der Vliet, Director, Multilateral Organisations and Human Rights, Netherlands Ministry of Foreign Affairs
Cameron Hudson, Director, Simon-Skjodt Center for the Prevention of Genocide, United States Holocaust Memorial Museum (moderator)
1 p.m. Lunch
1:45 p.m. Afternoon Keynote Address
David Robinson, Assistant Secretary of State for Conflict and Stabilization Operations, United States Department of State
Watch the Assistant Secretary's address.
2 p.m. Bridging the Warning-to-Response Gap
Michael Miller, Deputy Head of Division for Conflict Prevention, Peace Building, and Mediation, European External Action Service
Sharon Morris, Deputy Assistant Secretary of State for Conflict and Stabilization Operations, United States Department of State
Wolfram von Heynitz, Head of Division for Crisis Prevention Network, Responsibility to Protect, Center for International Peace Operations, and Evaluation, German Federal Foreign Office
Lawrence Woocher, Research Director, Simon-Skjodt Center for the Prevention of Genocide, United States Holocaust Memorial Museum (moderator)
3:15 p.m. Break
3:30 p.m. Civil Society Engagement on Atrocity Prevention
Brian Joseph, Senior Director for Asia and Global Programs, National Endowment for Democracy
Qutaiba Idlbi, Syrian survivor and Research Assistant, Lutheran Immigration and Refugee Services
Charlotte Oldham-Moore, Senior Professional Staff Member, Senate Foreign Relations Committee
Matthew Smith, Executive Director, Fortify Rights
Naomi Kikoler, Deputy Director, Simon-Skjodt Center for the Prevention of Genocide, United States Holocaust Memorial Museum (moderator)
4:45 p.m. Closing Remarks