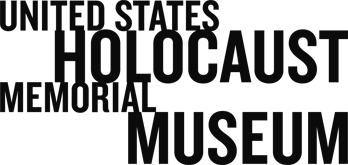 One Night, One Voice: Spotlighting Rape as a War Crime
Gloria E. White-Hammond, John Heffernan, Maria Bello, Niemat Ahmadi, Kelly Askin
Gloria E. White-Hammond, John Heffernan, Maria Bello
Maria Bello
Maria Bello, Niemat Ahmadi, Kelly Askin
INTRODUCTION
Wednesday, February 11, 2009, 8 p.m.
The United States Holocaust Memorial Museum, in partnership with the Save Darfur Coalition, hosted the nationwide release of a 12-minute film on gender-based violence, featuring testimonials of women living in refugee camps in Chad and Darfur, Sudan. The film was followed by an in-depth discussion on gender-based violence and the ways in which rape is used as a weapon of war.
Discussion Panel Participants
Maria Bello, actor, Member of the Save Darfur Coalition, and Envoy for the Enough Project to end genocide and crimes against humanity.
Niemat Ahmadi, Darfuri Liaison Officer, Save Darfur Coalition, and Founding Member, Darfuri Leaders Network.
Dr. Kelly Dawn Askin, Senior Legal Officer, International Justice, Open Society Justice Initiative.
John Heffernan, Director, Genocide Prevention Initiative, United States Holocaust Memorial Museum.
Rev. Dr. Gloria E. White-Hammond, Chairwoman of the Save Darfur Coalition Board of Directors, Co-pastor of the Bethel AME Church in Boston, Cofounder of My Sister's Keeper, and formerly a pediatrician at the South End Community Health Center.
TRANSCRIPT
MARIA BELLO: This quote I heard recently really sums up why I'm here and that is, "People need to go where the silence is and say something." I'm here to stand up, use my voice and demand that sexual violence as a weapon of war, rape as an instrument of genocide will be more fully addressed.
NIEMAT AHMADI: The war in Darfur is actually being fought in women's bodies. They are subjected to being raped repeatedly. Our community is now a completely traumatized community. And if leaders around the world don't take this violence against women seriously, it is hard for Darfuri women to go back to normal and it is hard for us to get our community to be a stable community and connected as in the past.
KELLY DAWN ASKIN: It's been, I would say, only really in the last fifteen or sixteen years that rape has been widely recognized as a war crime. For centuries rape crimes had largely been ignored in war. It was considered a byproduct of war, inevitable and inconsequential almost. And in the early 1990s you have reporters reporting daily on mass violence in the former Yugoslavia. Hundreds of thousands of women were raped during that period. And also you had the treaty to establish the permanent International Criminal Court and that was in Rome in 1998.
The treaty establishes in the statute, rape, enforced prostitution, sexual slavery, enforced sterilization, enforced pregnancy and other forms of violence of comparable gravity, as war crimes and crimes against humanity in the statute. Extraordinary, groundbreaking.
There was an enormous amount of momentum to recognize that rape crimes are extremely serious crimes. The judgments of these tribunals by now had said, some of the most serious crimes committable. Certainly in Darfur it has been part of the first indictment, and then more recently, last year of course, the President was charged with rape as an instrument of genocide, rape as a crime against humanity and rape as a war crime, and ten of those charges against him. Phenomenal, groundbreaking.
JOHN HEFFERNAN: In 2004 Physicians for Human Rights documented what was happening in Darfur by speaking to a number of refugees in Chad. Myself and Dr. Jennifer Leaning, who was with Harvard School of Public Health, and I went there and spoke to probably about I think thirty-five refugees, many women being part of those discussions. And from those discussions and from that documentation, we found that there were, indicators of genocide is what we called it, but that there was a systematic pattern of rape.
When we came back we decided that one of the first things that we needed to do was to write a report on rape in Darfur and how it is being used as a weapon of war. So when we came back and wrote this report about rape, the primary finding was that the military forces attacking the non-Arab people of Darfur, Janjaweed, in collaboration with the government of Sudan, inflicted a massive campaign of rape as a deliberate aspect of their military assault against the livelihoods of these people.
We found in our livelihood study that twenty percent of women were either raped or sexually assaulted and that these women had to suffer long-term consequences. And I would just like to list what those consequences are from this report: long-term disabling physical, psychological, emotional and spiritual scars, disowned by husbands and families, spoiled candidates for marriage, community abandonment and social isolation, possible prosecution for adultery, difficulty in raising children who are born from sexual assault, broken bones and internal and external bleeding, post-traumatic stress disorder, depression, anxiety and nightmares, social phobias, general and physical complaints.
MARIA BELLO: I was in Kosovo during the war. I went to the refugee camps and interviewed women and did similar things, art projects with kids in the refugee camps, to find out what their experience of war had been. And one particular woman that I had met really stands out because she had the biggest smile and was laughing. And I gave her my lipstick because she loved the color.
And we got to talking and she told me through a smile and then some tears, that two years before in the middle of the night these soldiers had come, Serbian soldiers, and killed her husband in front of her and then raped her repeatedly in front of her three-year-old and her five-year-old. She understood that it was an instrument of genocide, in that the language that they were using was "you are going to have a Serbian baby now."
It was so devastating and especially the effects on her children. Because then when her five-year-old, who is now seven, was drawing his painting there was a picture of his mother and a soldier and blood. And how could a child ever, ever forget that? How could someone get over that? How could a woman get over that? The beauty of it is, if there is any beauty in it, is that she did get over it. These women are so incredibly resilient; they are the fabric of our society. And that is the most powerful part of our society that keeps everyone together, is our women.
GLORIA E. WHITE-HAMMOND: It really is important for women to come together and unite around the issue of violence against women. But not only women, obviously, also the men who care about women. What we recognize is that the crisis in Darfur is not simply a manifestation of violence on women in Darfur, but certainly we are seeing around the world a culture of violence against women that very much operates with impunity.
So it's not just the rape of women in Darfur, we've also heard about the bride burnings in India and even domestic violence in areas in our country that have an impact on women. So for all of us collectively to speak out, is to make it clear to the perpetrators of crimes against women, no, no, we are not doing that. We are not standing by and allowing you to take out yet another woman. We will stand by, we will speak with one voice and we will act up if we have to in order to ensure that all women know justice.