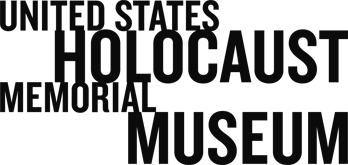 Lemkin's War: Origins of the Term "Genocide"
Introduction
Tuesday, March 11, 2003
James Fussell is one of the foremost scholars on Rafael Lemkin's life. A Polish-Jewish lawyer, Rafael Lemkin formed the word "genocide" to describe Nazi policies of systematic murder, including the destruction of the European Jews.
Event
JERRY FOWLER: My name is Jerry Fowler. I'm the staff director of the Committee on Conscience, whose mandate – contemporary genocide, and this mission is rooted in the (inaudible) which was part of the original founding vision of the museum that a memorial unresponsive to the future would violate memory of the past.
So it was always the vision that the United States Holocaust Memorial Museum would address the issue of contemporary genocide and threats of contemporary genocide. I think that there is no single individual who embodies the importance of this mission or the substance of this mission than Rafael Lemken, who you will hear about shortly from Jim Fussell.
I travel around the country a lot talking about the role of Holocaust memory and combating genocide, about the problem of genocide. I've started recently talking a lot more about Lemkin and the way that he came up with the term genocide. The question I always ask of people, very educated people is -- I'm going to tell you a story about a man named Rafael Lemkin, do you know who he is? You have a group of 70 people and not a hand goes up.
He's a man who made an enormous contribution intellectually to our understanding of the phenomenon of genocide, starting with the contribution of naming it, and he now is in undeserved oblivion. I think one of our goals over the next year and in the time beyond that is to save him from this undeserved oblivion. In some ways, hosting Jim's talk today is the first small step down that path of creating a lot more contemporary understanding of the contribution that Rafael Lemkin made, and hope over the coming year that our plans develop and we end up with a permanent reminder inside this museum of Rafael Lemkin.
Our speaker today is to my mind probably the foremost scholar in the world on the life of Rafael Lemkin. He has devoted a decade to intensive research on Rafael Lemkin's life. Jim started this research when he was a graduate student at American University. Learning more about the life of Rafael Lemkin led him into the larger issue of fighting genocide, and in the late 1990s he started his own nongovernmental organization, Prevent Genocide International, which hosts a wonderfully educational website, www.preventgenocide.org. Since I mentioned that, I should also mention our website, which is www.committeeonconscience.org, which is part of the museum's website.
So we're very privileged today to have Jim come and share in particular his observations about Lemkin's time during the war in Washington, when he came up with the word "genocide" and introduced that concept to the world. So without further ado, please welcome Jim Fussell.
JAMES FUSSELL: Thank you, Jerry. In the history of the 20th century and in the history of the events that we now refer to as the Holocaust, Rafael Lemkin's role is a remarkable one. In October 1933, months after the Nazis came to power in Germany, he made a proposal that the crime of exterminating of religious, ethnic, and social activities, as he spoke in French, be made a crime through an international treaty. So he recognized the potential and danger for killing of minorities by Nazi Germany very early.
Ten years later, when he was here in Washington and his parents were still in Poland, he coined the word "genocide," as Jerry referred to, in an effort to help people to understand what was happening during the war. Five years after that, in 1948, on December 9th, the Genocide Commission, of which he was a prime advocate, was approved by the United Nations. So in Lemkin's life, we have activity before, during, and after the Holocaust.
Why don't we know much about him? He died unmarried without children, his papers scattered in at least six different locations within a year after his death. Those papers were themselves in over 10 different languages, so they were difficult to work with even if they weren't fragmentary. He also died in August 1959, shortly before the Eichmann trial, which is really the key event in the understanding of the Holocaust in terms of popularization and broad knowledge of it. During the 1950s, the words genocide and Holocaust were not widely known, and except for the "Diary of Anne Frank" and a few other things, the topics were obscure.
Only a year before his death in November 1958, Simon & Schuster had a partially completed manuscript of his memoirs, and they were holding them in the chance that he won the Nobel Peace Prize, for which he was nominated repeatedly during the 1950s. When the prize went instead to a Belgian priest who worked with displaced persons, they turned down the manuscript and it was never completed.
Rafael Lemkin was born in Eastern Poland, what was then czarist Russia, in June 1900. He went to law school in Lwow which also was called Lemburg [in Yiddish]. It's the same law school where some of you may have heard of Louis B. Sohn, who is a distinguished professor at Harvard and at George Washington University, emeritus professor.
Soon after finishing law school, he was the secretary for the Polish Penal Commission which finished writing the first Polish penal code after the reestablishment in Poland in 1932. His focus was on criminal law, and he at that period was the assistant prosecutor to the district court in Warsaw, a very young man in that position. There is a lot that could be said about his life in Poland, and we welcome questions about that afterwards, but my talk today is about the period in which Rafael Lemkin lived and worked here in Washington, D.C.
My title "Lemkin's War," the war for him began very much on September 1, 1939, in the first week of the war. His office, his home, the school where he taught, were all damaged or destroyed by the bombs that were dropped on Warsaw. He fled on the seventh day after the war began through Eastern Poland, into the section that would soon become occupied by Nazi German's co-belligerent at that time, Soviet Russia. He saw his parents and his family one last time, probably November 1939, and fled into Lithuania and was invited to Stockholm, where he was for a year. From Stockholm, he was invited to Duke University, and he spent the next year there lecturing and also taking courses. The U.S. War Department sent a specialist to Duke University to hear his lectures, his information was that valuable.
With him when he came from Sweden, he carried approximately 150 decrees that were publicly available but not always collected from countries throughout Europe. Many people in this period of 1941 to 1942 came to Washington with decrees and similar documents from Europe, but his was the largest collection. Most were limited to (inaudible) Western Europe. Plus, he understood the significance and was able to read them in their original languages. Rafael Lemkin spoke about eight languages.
He arrived here in Washington in June 1942. He was hired by an organization, a temporary wartime agency, called the Board of Economic Warfare, and he was the chief consultant to their office of warfare analysis. That was a very fitting place for him because of his tremendous knowledge of what was happening administratively, financially, economically, in Europe.
Immediately prior to the war, he had published a book on regulation of international payments, which had to do with international finance law. So his expertise both prior to the war and the first period of the war was on European finance and Nazi finance. The Board of Economic Warfare where he was working was very much concerned with analysis of the Axis wartime economy, and acquiring in South America, Sweden, Switzerland and other places those strategic materials through what they called reclusive buying, acquiring those materials that they knew the German economy needed and to deprive them of that, in the sense that part of the war was a war of production, this was very much a key part of that.
The Board of Economic Warfare where he worked was located just a few blocks from here on the north side of the Mall at 14th and Constitution Avenue. It was in a temporary wartime building. The board had about 3,500 employees. I'll just tell you in that period, June 1942, when Lemkin arrived in Washington, about 5,000 new government workers were coming every month. So there was a tremendous housing shortage, there were lots and lots of professors from colleges around the country and others.
In the case of the Board of Economic Warfare, there were many businessmen who had been involved in import and export work, all working with Lemkin, and a lot of very distinguished people. Perhaps you've heard of Eleanor Lansing Dulles who was the sister of John Foster Dulles, and also I believe niece of Wilson's secretary of state.
Others at the Board of Economic Warfare included Buckminster Fuller, who's famous for other things, an alleged Soviet spy, Nathan Gregory Silvermaster. There were also anti-communists in the same agency. So Lemkin went to these people to try to talk to them about what he believed was happening in Europe, which was a war on peoples alongside the war on armies, and a Nazi policy for a demographic restructuring of Europe such that some groups would be eliminated, some would be drastically reduced, and the Aryan population of Germans and related groups like the Norwegians and the Dutch would be increased.
At this point, Lemkin didn't have the word genocide to describe that, but he talked about extermination, he talked about a whole set of policies to basically destroy nations, but not always through immediate elimination. Lemkin always said that the Jews, and some of the decrees mentioned gypsies, though Lemkin's analysis doesn't address gypsies, were the primary and first victim of Nazi Germany, but they were not the only group that was targeted for what he called genocide.
An example of the kind of report that Lemkin was involved in writing at the Board of Economic Warfare was titled "The Hermann Goering Works, an Instrument of Nazi Economic Penetration and Consolidation." There were numerous reports coming out all the time, and his agency was putting out a weekly digest of current economic intelligence that Lemkin benefited from tremendously.
Though when he was trying to expand his collection of decrees, he received his greatest help outside of the agency from the law librarian of the Library of Congress, a man named John Vance and from people at the Carnegie Endowment for International Peace, both of which had excellent law libraries that were acquiring materials all the time.
What Lemkin was saying to people at this time was that "this war has taught us we must change our conception and understanding of war crimes because Axis Germany has made crime main aim and technique of its prosecution of the war. It is nothing sporadic, nothing exceptional, it is an every day activity with them. In the Frst World War, the policy was to fight only the armies, now they are destroying civilians. It is a war of extermination of peoples." That quote is actually from testimony he gave in a congressional hearing in 1945, but it was very consistent with what he was saying throughout the war.
At this point, Lemkin had a very hard time convincing his colleagues and others that what he understood was happening in Germany and in Europe was already unfolding. People said are these plans for post-war period, and he would say, no, the extermination has already begun, already between 1 and 2 million people have died. People had a hard time believing him. His approach was different from many others who were concerned with eyewitness reports and testimony that described what was considered fantastic things that were being done, that there were mass electrocutions, mass shootings, injections by air bubbles that would kill people, poisoning by prussic acid which of course was true, and many people were highly skeptical about these.
In 1941, just a year earlier, Yale University Press came out with a book on atrocity propaganda that was a very in-depth scholarly analysis of how propaganda had been used in the First World War. Many of Lemkin's colleagues had heard the accusation that the British made of (inaudible) factories that was an allegation in 1917 that was made and proven false.
So the attitude of the Americans Lemkin was working with was skepticism about atrocity reports, skepticism about (inaudible) claims about the post-war world. They didn't want to hear another Woodrow Wilson, the war to end all wars type approach. The attitude of many Americans was this was a job to get done, and they weren't going to be caught up in those approaches that they felt had led them astray in the First World War.
In this period, Lemkin also met a number of highly placed or middle placed people in government. The one he became closest to was a man named Norman M. Latell, who was the assistant U.S. attorney general, whose wife was also a very distinguished lawyer who appeared before the Supreme Court. In the fall of 1942, due to the housing shortage, he went to live with them for a year in Arlington, Virginia.
Latell, who was also active in the Democratic Party, had arranged for Rafael Lemkin to meet with the vice president, Henry Wallace, on October 26, 1942. It was the first that I know of of a meeting Lemkin had with a high government official; very little success in this meeting. Wallace in fact had been briefed in September 1942 by Stephen Weiss on radio telegram and was abreast of events. He was interested in what Lemkin had to tell him, but had very little to say to Lemkin. With the frustration of that meeting, Lemkin arranged probably through Latell, although he doesn't name the individual, to write a memorandum to be sent to the White House.
I've been to Hyde Park trying to find the memorandum without success, but I know that Lemkin later was in it. Interestingly, it wasn't a proposal for a rescue policy. Instead, it was a proposal limited to one page that proposed that the Allies, which were now being called the United Nations at that point, draft and ratify a treaty on extermination of groups. It was Lemkin's feeling that such a treaty, if it were announced with a denunciation of what was happening in Europe, would not influence Nazi leaders, but it would have an impact on the Axis partners in Hungary, Bulgaria, Romania, and Italy. It also would have a post-war importance in avoiding what had happened after the First World War, when Kaiser Wilhelm and others were able to flee Germany and have asylum.
This proposal came back from the White House shortly with just a note about be patient, there will be an announcement soon. There was first by Stephen Weiss in November and by the Polish National Council, and finally on December 17, 1942, there was the acknowledgement in the name of the United Nations that extermination of Jews was occurring in Europe. As perhaps some of you know, this was very much at the initiative of the British Foreign Ministry and the Polish government, not coming out of the U.S. Government.
But it briefly was an encouragement to Lemkin, and in that same month, December 1942, there were detailed articles by Marion Pride in The New Republic, and the Office of War Information headed by Elmer Davis put out a pamphlet that talked about extermination of Jews with respect to Warsaw.
During the course of the winter of 1943, Lemkin heard possibilities for rescue through Bulgaria. On March 12th, there was an official at the state department, Hugh Jackson, a special assistant to the director of foreign relief and rehabilitation operations, who was later a leader in the U.N. relief and reconstruction administration, who made a public statement in New York very much like Lemkin's conclusion, "We know that there is no war in all our history where such ruthless and deliberate steps have been taken from the disintegration of civilian life and the suffering and death of civilian populations." That was quoted by Lemkin in his later book.
It encouraged Lemkin, but at the same time in the policymaking circles, there was a hardening of positions around could be called the rescue through victory, and that there would be no rescue policy for European Jews and for other threatened populations.
What these leaders, British and American, feared was what some of you probably remember, in some ways not parallel, but in May 1980, 125,000 Cubans were brought out of Cuba all at once causing tremendous problems, and during wartime, that dumping of a population was feared as disrupting the war effort. There are many books which analyze to the extent to which they believed the reports, but Lemkin didn't yet know about this policy, and in April 1943, on the 6th of that month, the assistant director for international law, George Finch, who was Lemkin's main contact with the Carnegie Endowment for International Peace, announced to their board of directors plans for a book published by Lemkin. At that time, it was called "Military Government in Europe." It was to be a 200-page monograph in which Lemkin's decrees would appear with his analysis. This was a very different book than the book that was eventually published.
Also that month, Lemkin was invited to an informal session during lunch at the end of the month for the American Society for International Law to teach. He was looking ahead to the expected Bermuda Conference, which was to address what was called the Jewish refugee problem. Also that same month, there was a program at Constitutional Hall here in Washington called "We Shall Never Die," which was very much to bring attention to what was happening in Europe. I don't know whether or not Lemkin attended, but many members of Congress did, and many distinguished people.
The following day, Lemkin was at the dedication of the Jefferson Memorial, which was completed during wartime. It was the first and perhaps only time that he saw President Roosevelt. He was able to sit in VIP seats along with his friend Norman Latell and Edward G. Robinson, the actor of Jewish ancestry who had been a narrator in the program the night before at Constitution Hall, sat with them.
It seemed like there was some movement towards some action on the part of the government to address the question of extermination of population groups in Europe. But at the same time in that same month, the Warsaw ghetto uprising; in Sweden they were getting radio messages about that event. There were other events which were not directly to the Holocaust but which affected U.S. war crimes policy. In Nazi Germany, Goebbels announced that they had uncovered a mass grave of Polish officers, what we now call the Katyna Forest Massacre with evidence that it had been Soviets had committed this. Soon the International Red Cross was investigating that massacre. I believe Lemkin probably believed that it had been a Soviet committed crime, though the Soviets were claiming not.
These kind of atrocities and allegations against others was the technique that Nazi Germany was able to deploy, and it was very effective in dividing the Allied wartime coalition.
Just a note on that, when Lemkin was fleeing through Poland in the fall of 1939, he was detained by Soviet police for a day and he was able to convince them he wasn't a Polish officer, which in fact he wasn't. But they would probably have detained him for other reasons, except that he knew the Belarussian language and was able to convince them that he wasn't from Warsaw and that he wasn't a leading intellectual.
So this was very disruptive to war crimes policy. Also during this period, Japan announced that more of that were called the Dolittle Raiders, who had bombed Tokyo a year before were to be put on trial. The significance of this for war crimes policy was that the Allies were reluctant to announce in detail their war crimes plans for trials or to have wartime -- except for the Soviets -- reluctant to have wartime war crimes trials because they were in realistic fear that their POWs in Japan and elsewhere would be put on trial.
So these events together with at the very end of the month results of the Bermuda Conference were announced that nothing was to be done, were tremendously discouraging to Lemkin, and during this period, he was having nightmares, and he was having waking visions of what he thought was happening to his family, to his parents, especially to his mother who he had been very close to.
On May 12th at Norman Latell's house, there was a meeting of leading Jewish figures in Washington, including (inaudible) Ben Cohen, Congressman (inaudible), Admiral William Glassbert (?) who was probably one of the highest-ranking Jewish Americans in the Armed Forces, who were discussing the Jewish refugee problem, and this is noted in Normal Latell's diary. There is no record that anything came of that meeting, but Lemkin was there (inaudible) proposals. On that same day, excuse me, I don't know how to pronounce his name correctly, but Shmuel Zikeldorm (?), a member of the Bund in Warsaw, he had been a member of the Warsaw City Council and was on the Polish national council, he committed suicide that day in London, he was so discouraged with the direction of Allied policies with respect to the Holocaust. Lemkin had known him in Warsaw.
Lemkin from this point of discouragement didn't choose suicide. Instead, he began to think that governments will not move unless people are mobilized, and he began rewriting his book that he was arranging to publish through the Carnegie Endowment for International Peace. I believe at this point is when he coined the word genocide, but his personal papers from this period are no longer -- do not identify, and they're not available. His own archives are largely from the New York period of his life, and for my research for this talk, I had to go through the papers at the Carnegie Endowment for International Peace, through the National Archives, and through various colleagues.
But it's clear that in the summer of 1943, he rewrote the book. It expanded from a 200-page monograph into a 670-page large tome that included not all, but nearly all of the decrees he had, some 330 decrees, 225 approximately of which were German decrees. There are also decrees of German Axis partners. He expanded his analysis country by country of what was being done, and he began adding chapters to his analysis. He had nine chapters of analysis (inaudible) topics, their administration, their economies, labor policies, courts. But he added chapters in German police practices in which he discussed the SS.
He had a chapter on the laws against Jews. And, finally, his ninth and last chapter of his analysis, the last chapter of part one of his book, he titled "Genocide." That chapter of 15 pages and the chapter on finance, curiously, were the longest of his chapters of analysis.
In that chapter he introduces the word that he had come up with. It was a combination of the Greek word genos and the Latin -cide [occido, to massacre, kill]. He felt this word was very appropriate because it had a moral force because of its parallel in the word "homicide." It was a word for destruction which could only be applied to human groups, and other words, extermination, depopulation, all could other uses. You can depopulate a valley that's about to be flooded when a dam was built. He needed a very specific word, and this is what he came up with.
Also on the same page in the footnote, he mentions as an alternative "ethnocide." He wrote, "Generally speaking, genocide does not necessarily mean immediate destruction of a nation except when accomplished by mass killings of all members of a nation. It is intended, rather, to signify a coordinated plan of different actions aiming at the destruction of essential foundations of the life national groups with the aim of annihilating the groups themselves."
In this way, he was able to apply the word to what was being done to Poles, what was being done to all Slavic populations, where the intellectual leadership was being killed off, the schools were being closed. These populations were being reduced through attrition, through disease, to basically serf-like laboring classes. Additionally, when those populations had a handicap (inaudible) those people were put to death.
So there was a sense not that these populations were -- these were useless (inaudible) in the same way as handicapped -- these were people who didn't match the German vision for a (inaudible) of the East. He also I think by having this broader definition of genocide, was able to apply the word to events in which less than the whole group was killed. He was able to determine to some extent what German policies were and the direction of those policies, but not the specifics of them. He didn't mention any of the alleged methods of killing that were going on except the mass executions.
It was very hard to be certain about those reports. Nevertheless, he could see what the large goals were. Interestingly, in his chapter on genocide, he talks about not just those, shall we say negative population policies to reduce or eliminate groups, but also he used the words positive policies which Nazi Germany engaged in to increase Aryan groups where they had centers for Norwegian and Dutch women were bearing children by German soldiers and subsidized those, and he saw this as part of the same policy.
So this book he worked on through the summer of 1943 and completed it in October 1943, when he wrote the preface which also used -- that preface and chapter nine, where the word "genocide" appears. During this period his health was quite poor. Lemkin had high blood pressure. His doctors were advising rest and relaxing which he ignored. The dreams he was having, the nightmares he was having about his family, were with him all the time. It's a very personal element.
Samantha Power in her book that came out last year talks about Lemkin's (inaudible) analysis as a kind of constructive distraction, that he was using his intellectual gifts to in some ways take away from his despair over his family. In fact, the city of Volkovisk where his parents were during this period, from November 2, 1942, through the next 2 months, the population was first combined into a prisoner of war camp, and then transports took members of the city to Treblinka, and finally the last portion of the ghetto in Volkovisk was sent to Auschwitz. This is probably when his parents died. Lemkin never knew with certainty exactly when they died. His brother and his sister-in-law and his two nephews had left Volkovisk and gone to Moscow in May 1941, but Lemkin didn't know that at that time, and survived.
So little more than a book -- the book is kind of a curious book which reflects its evolution that it went through over the period really from when he began collecting decrees in Stockholm. Only 14 of the 300-some decrees in the book which are considered as genocide decrees. They were things like in Yugoslavia there was a law passed saying the death penalty for anyone who aided Jews in safe hiding or concealing their property (inaudible) Jews or gypsies in the case of that decree.
Lemkin says what is the significance of such a law? He looked at slave labor policies in which there was -- and tried to read between the -- there were no decrees that -- between the lines of them -- there were no decrees which spelled out exactly what was happening, but there were published rationing reports in which it was said how many calories are to be given to each group, a whole racial hierarchy of feeding practices. So he was looking at these, some of which were freely available, and saying what does this point to, and that's how he came up with the word genocide.
Michael Ignatieff in his lecture here at the museum little over a year ago, talked about Lemkin was the first scholar to work out the logic of this jurisprudence, and it talks about Axis rule in occupied Europe. The book is a rare example of scholarship as heroism.
This book was completed, like I mentioned, in October 1943, during the war. The decrees that it was based on spanned the period from 1938, in the case of some of the occupations that began before the war, through November 1942. So it was not a complete set of decrees. They weren't captured documents. They were things smuggled out or carried out by his Swedish business associates and by others, by workers for the Library of Congress in Lisbon and Geneva who were able to acquire these things.
So it's a curious book. Also in the book -- usually now the only thing that's cited in "Axis Rule in Occupied Europe" is chapter nine, and the word genocide. But the subtitle of the book, "Axis Rule in Occupied Europe, Analysis of Government Proposals for Redress," and Lemkin had four proposals in the book. A treaty making the crime of genocide a crime against international law was one of those four.
The other four were, to take them in the way that Lemkin probably originated them – there was the proposal he made as early as September 1941 at the American Bar Association before Pearl Harbor for an international agency for restitution of property, and also for a liquidation agency for occupation (inaudible) all of this gold that had been seized from national treasuries, the repercussions of the exchange rates that Nazi Germany set up to benefit them.
There are some estimates that approximately $100 billion of money and resources was taken from the occupied countries to pay for their occupation. This was where Lemkin began his research, with these subjects. In the later part of his analysis, in the chapter he added on SS and police and war crimes. He talked about the concept in the Anglo American law of conspiracy, or in European law, so-called unlawful association in which any member of the SS or other organizations that were engaged as part of their purpose in criminal activities could be found guilty by virtue of their membership in that group.
Strangely, Lemkin's book took over a year to come out. One of the things that I run into with people is when was the word genocide coined. It was coined in 1943, but it appeared in print in 1944. That was on November 15th. The situation in Europe had changed tremendously by that point.
Already the Red Army had liberated (inaudible) in Poland. In that same month that his book finally came out, two men who had escaped from Auschwitz had presented their material to the war refugee board. Their report with a detailed analysis of what was happening in the death camp came out at the same time.
So just a few weeks after, on December 4th, in The Washington Post, Lemkin became friends with Eugene Meyer, Katherine Graham's father. They published an editorial called "Genocide," in which they said what we're seeing in Europe is so different than anything we have before. This new war -- it's necessary to understand, and it was still Lemkin's new word at this point.
Just going backwards into that year 1944, for me, going back and going through this stuff, Lemkin -- his wartime agency job ended. The delay in publication of the book, it is hard to determine all the reasons. There was a labor shortage where the book was published -- printed in Vermont. Lemkin seems to have had a contract dispute with the Carnegie Endowment for International Peace. There are lots of letters that go back and forth. As a scholar, for me going and reading this, the word genocide -- if his analysis had been available in the spring of 1944, when what was unfolding in Hungary had occurred, would it have benefited in -- very frustrating to see this. It's possible it's just Lemkin's health was so poor. There are not a lot of good documents from that period.
He was also beginning to think about what would happen in the post-war period, looking for other jobs, professorships and so forth. Some of those who worked with him at Nuremberg say that during this period he was at the OSS. I've gone through their papers and found documents that were written that seem similar to things that he wrote, but his name is on them. I haven't been able to confirm that he worked there, but that's a possibility. OSS of course is a predecessor of the CIA.
Just to bring it up to the end of the war, in this whole period Lemkin was at the Board of Economic Warfare and its successor the Foreign Economic Administration. He wasn't making public speeches, it's a strange thing, except for this talk I mentioned at the American Society of International Law. He was doing things behind the scenes. Whereas, in North Carolina in that first year before Pearl Harbor and after Pearl Harbor he was giving speeches to Rotary Club (inaudible) alumni association, to women's clubs, and was quite active.
At the end of 1944, he becomes active again, not so much in giving public speeches, but he has an article in February 1945 in which he at the end of the article introduces the word genocide, and it appears in the "Nation" magazine, but it's about putting Hitler on trial, and what would be the problems of putting Hitler and the leading Nazis on trial, and in particular talking about why it was necessary to put Nazis on trial for crimes they committed within Germany before the war began which was something that eventually was not addressed in Nuremberg.
A few weeks later he appeared before a congressional hearing about war crimes, and there was a brief period in 1944 when Congress cut the budget for Herbert C. Pell, Claiborne Pell's father. He offered his personal funds to pay for his salary in the negotiations on war crimes, and he was refused and there was I should say one could either see as just a hiccup involving war crimes policy, or one could think that perhaps there was a period in which people were backing off from having war crimes trials.
But as soon as Buchenwald and other camps were liberated in April, there was no question, and Supreme Court Justice Jackson gave an important speech to the American Society of International Law and was soon appointed head prosecutor for Nuremberg and worked with Lemkin soon after. I'm not going to go into that at this time. I'll be talking about that in another paper I'll be presenting in Ireland in June where I've organized a panel on Lemkin.
I just want to conclude saying that this period in which documentation is scarce is really critical in understanding Lemkin's life, and I hope I'm still able to find more things because Lemkin was a scholar who looked at genocide in a universal fashion. He was in part inspired by the Armenian genocide and by other crimes and large-scale massacres, and didn't try to attach his concept just to one particular event. In that sense, to the extent to which scholars and others have begun to speak about the 20th century as a century of genocide in which many such events occurred, I think as Lemkin's life stops, ceases to be such an obscure person in our knowledge of him of his life -- begin a small way to be lens on understanding what happened in the 20th century in which some people say that more people died in genocide and mass killing than in warfare.
I am happy to take questions about any aspect of Lemkin's life before or after this period, and I really thank you for the opportunity to hear me today, and I hope you find the topic as important as I do.
JERRY FOWLER: You covered this, but I'm really fascinated by this 18-month period between the time you think he probably came up with the term genocide and the actual publication of "Axis Rule."
JAMES FUSSELL: Thirteen months, yes.
JERRY FOWLER: Thirteen months?
JAMES FUSSELL: Yes.
JERRY FOWLER: When did you think he came up with it?
(Interruption)
JAMES FUSSELL: -- went to the press with an article.
JERRY FOWLER: Yeah, why didn't publish in the "New Republic" or "Nation" or something like that?
JAMES FUSSELL: Biographers and others sometimes get mad, angry, at their subjects. They're questioning why -- we have the benefit of hindsight, and what's going on here. The papers that the Carnegie Endowment for International Peace, George Finch who wrote the preface to the book, a rather dry preface, talked about Lemkin's idiosyncracies. It's very hard to figure out what was happening. I know he was taking some courses at Georgetown University in this period. What was he doing? But also his health was quite poor. He had double pneumonia in 1938, and from that point in his life he was always somewhat ill through the end of his life. He died of a heart attack.
That's another possibility, but what was happening in Hungary was headline news through March through July 1994 and later. He even at this point published an article in Duke's law journal that had to do with the subject from earlier in his life when he was prosecutor and handled a lot of divorce cases. He wrote an article on international -- prepared an analysis of the status of children of divorced families. Why (inaudible) article. I can't quite fathom it. It was the last thing (inaudible) at length that didn't have to do with genocide. But that's a mystery because the papers are missing.
Just about Lemkin's papers, they are currently in three different archives, and in one of the archives there's bills going to him from the period '50 to '53 for a warehouse in Arlington where his papers probably from the Washington period were stored. Apparently someone bought the papers at auction, they figured out what they were, they contacted him, yet I still don't know what happened to these papers from this period, the Washington period of his life.
The correspondence that I found in the FDR library and at Carnegie Endowment, it's all business correspondence. So later in his life, he's writing personal letters, many to his friends here in Washington, in which he's telling his thoughts and you see the evolution of his actions prior to them becoming public. We don't have that for the Washington period.
He wrote his memoirs, and someone who is present here (inaudible) was helping him with his memoirs he was writing. He covered the period from 1939 through 1942, and then he has a gap, and something in August 1946. So his memoirs lack details, and also he doesn't include many of the dates of when things happened. So he mentions the meeting with Henry Wallace, I went to Henry Wallace's papers and found the meeting in Wallace's day book. I can date those events, and of course, some of those things like his mention of the one-page memorandum to the White House, I haven't been able to confirm that independently.
But he did write in this period of his life, from 1943 to '46. It's possible if the book had gotten a publisher, he would have. He had time to before his death -- the way he was writing is -- but he didn't. It may have been it was too difficult for him to address some of these things. He eventually reunited with his brother and his brother's family who came across Poland in the summer of 1946, and it was a very painful reunion in which the two brothers had a hard time.
In some ways, his book came out in November '44, just at the right moment for being received in terms of the war refugee report coming out at the same time, the camps being liberated in January when The New York Times book review -- front cover and shortly after that the Auschwitz camp was liberated. So the word appeared just when it was needed, but there's the what-if question that we have to wonder about. Other questions?
JERRY FOWLER: I have a question very much inspired by Samantha Power's book about the inaction of international intervention in relation to acts of genocide. In your opinion, has the use of the term, of the definition of the term, is that different today than from the time Lemkin defined it in '43?
JAMES FUSSELL: Absolutely.
JERRY FOWLER: Because it's becoming like a political word that nobody wants to touch upon.
JAMES FUSSELL: Just to mention what happens after the period that I discussed today, it's still Lemkin's personal word, when it's used it's referred -- this new word by Rafael Lemkin until October 1945 when Lemkin helps to write the indictment of the major war crimes figures at Nuremberg and the word appears in the indictment. At that point, The Times of London and other British press and soon the U.S. press says a new word has appeared in the English language, and suddenly the word is in use without crediting it to Lemkin, which is important. It shows a broad acceptance.
In that document, the word appears in the way that introduces it to seem as if it's similar to extermination. So it's quite different than Lemkin's. Lemkin published a number of articles in this period in which he simplified his definition to some extent. Then he was disappointed that the Nuremberg judgment made no -- not so much that it made no reference to genocide, but it made no reference to killing of groups during peacetime, domestic crimes within Germany before the war began. The tribunal refused to address those things.
So he went to the United Nations in October 1946. One could say "genocide" has been part of international law by declaration from December 11, 1946, when the first general assembly in New York passed a resolution which talks about (inaudible) genocide is a crime against international law, and it's a crime during peace as well as during, which separates genocide from the concepts of wartimes, and at that time, crimes against humanity was associated only with war, and that now no longer is.
That document talks about deprivation of the right to life of groups, rather a different take on the definition. Then over the next two years, first committee of experts and then a committee of U.N. delegates, and then finally the legal committee of the U.N. hashed out a definition which appears in the convention and appears in the statute of the International Criminal Court.
Sometimes when I'm conscious of how I'm using the word, I talk about the crime of genocide, and when I use that phrase, I mean only one thing which is the U.N., I.C.C., U.N. convention definition. But the popular understanding of the word and perhaps Lemkin's understanding is somewhat broader than that.
Lemkin was very concerned that a group's culture could be destroyed (inaudible) and cultural genocide was not included in the convention. Lemkin in 1933 had been very much struck by the book burning on May 10, 1933, and other such events.
So, yes, the definition we use now is quite different in that the crime of genocide is the U.N.'s definition, but that was a compromise definition based on what was politically possible by a certain set of delegates in 1948, and from Lemkin's point of view there was a window of opportunity of post-war idealism from 1945 to probably 1948 that closed at that point. December 1948 when the universal declaration of human rights and the -- convention were approved was probably the last opportunity for these post-war kinds of documents to get broad general approval before the Cold War realism and conflict made it impossible, and the genocide convention was approved unanimously which meant a tremendous deal to Lemkin if it had approved by only two-thirds which was necessary; with countries voting against it, Lemkin felt it would have much less moral force than it had by unanimous approval.
JERRY FOWLER: Do you know when he found out more or less concretely that they were indeed dead?
JAMES FUSSELL: Yes, I had spoken about his nightmares and the difficult time during the war, but for me and my reading of his life, the real turning point was in the summer of 1946, when he went to Nuremberg. He was at the trails, but he was visiting the DP camps all around the U.S., British, and French sectors of Germany. He was meeting survivors, he was meeting people that knew people that he knew how his colleagues in Warsaw had died.
What I know from Lemkin's nephew, Saul Lemkin, who's a man about 70 years old in Montreal, was that his mother's sister who was a correspondent for a Soviet newspaper went back to Volkovisk and went to the portion of the city where the family had lived, and there was just weeds growing around ruins and dogs and pigs rooting in the garbage, and there was nothing there.
In fact, Lemkin had bought his parents a house there in 1936 and he never returns to Poland. He never goes back. So his knowledge is largely from people that he met during '46 and later. But if someone asked him do you know how and when your parents died, he was like I don't know the precise details, but I know when it was likely to occur.
His parents were in their late sixties. His father also had heart problems, he was deaf. They must have been some of the first transported to Treblinka in November '42. We can speculate. It's possible that the research could be done and their names could be somewhere.
JERRY FOWLER: But he must have known before '46 that (inaudible)
JAMES FUSSELL: He had probably also believed his brother was dead. They were a family of three brothers, and he was the middle brother. Elijah was the oldest, and a younger brother died in the first World War of Spanish influenza. So these two nephews I just mentioned, neither of them have children. There are other Lemkin relatives that came, uncles and things, to the States (inaudible) so there is family around.
But it's tragic. Even more so, I tell about the papers scattering. Ilias said they had a fire in their house in which a lot of personal effects and photographs were destroyed, including probably the small portion of things that came from his apartment that went to his brother at the time of his death.
JERRY FOWLER: Could you talk a little bit about how genocide as -- elaborated a bit later is different from his earlier discussions (inaudible)
JAMES FUSSELL: Yes. I have here this paper that he presented in 1933 I want to pass around. I'll start with you. Towards the end of the paper he talks about, in French, of vandalism and barbarism. When Lemkin was working on the Polish penal code, the code includes crimes that we now would call crimes of universal jurisdiction or slavery and the counterfeiting of money. We've now in recent years heard a lot about the Pinochet principle of how a person committing a certain kind of crime could be punished in Belgium or anywhere they go. This is very much what Lemkin and his associates in international legal circles, mostly European, were working on at that time.
So within this larger project of a set of crimes that all nations would recognize and punish wherever the perpetrator was apprehended, Lemkin wanted to include extermination of groups and destruction of culture where the culture is the bonding of --
He talks about barbarism and vandalism, and this definition of barbarism actually has an element which never reappears later. He says if a person was not of the threatened group, is advocating on behalf of that group and they are killed, that the same punishment should apply to them, which is sort of -- I've translated this from the French into English, and it's on the website and you can find it in this document.
It's a pretty different definition than what comes later, but all materials from this period are in other languages than English. If you look at the events of 1933, in March and April, the Nazis were talking a lot about extermination of communists. There were acts of violence against particular Jews, and then there was the book burning which, again, was groups alien -- it wasn't only Jewish books being burned (inaudible) newspaper in July there's a cover story that talks a lot about extermination of Jews, and I think that it was these events that Lemkin was replying to.
This paper says nothing about Germany, because he was proposing a law that would be applicable to any situation like this. In fact, there was a massacre of about 600 Syrian Christians in Iraq in August 1933 that he would often refer to as -- he wanted the law to be approved on is own merits, not just as an anti-Nazi effort. At the conference when he presented this paper was the same weekend that Germany withdrew from the League of Nations. There was no German delegation at the conference in Madrid where he presented this report.
However, there were two distinguished German officials -- they were at that time, later they joined the Nazi Party, who were there not in their role as part of the German delegation, but they were elected officials of the Association for the Unification of Criminal Law. There was a member of the German Supreme Court, I think his name was Bumke, and another one whose name is not with me right now, who was a dean at a Berlin law school. According to Lemkin, these men got up and left the room when the paper was presented, and he was probably one of the youngest people at the conference, just 33 years old. His paper was politely received and tabled. It is rather a different definition, but you can see the continuities and the evolution.
JERRY FOWLER: Who nominated him for the Nobel Peace Prize?
JAMES FUSSELL: In 1958, it was Congressman Emmanuel Celler who was the chair of the House Judiciary Committee and who Lemkin had met in 1945. This is an interesting question. Lemkin was first nominated in 1951. I'm not certain who nominated at that time. At that time, it made the press and was more of a big deal. There were a number of years in the mid 1950s when the Peace Prize was awarded to no one at all, and the prize maybe had a little less prominence in the late '50s.
But in 1958, Lemkin was really pushing. The whole issue of genocide fell into obscurity in about 1953. One of the first books on the Holocaust, the book The Final Solution by British Art Historian Gerald Reitlinger, in that book if you look it up, it says this horrible word genocide, we shouldn't use it, and this is in 1953. The book was published in England, but later in the U.S.
The whole topic was -- Lemkin was pretty much forgotten and I believe -- he was meanwhile getting more and more countries -- there were only about 80-some members of the United Nations at the time, and in his lifetime he convinced 60 of them to ratify the convention which is just rather remarkable. He had people who helped him, but it was largely his work; his use of all the languages he knew.
But he felt that if he could promote his own life story as a public interest story, maybe he could reach an American audience which had turned their back on the genocide convention in 1953, when John Foster Dulles said we're not going to pursue any U.N. treaties, including the genocide convention. That was one of his first policy announcements with the new Eisenhower administration.
So Lemkin felt that his life story through the memoirs and through winning the prize, might promote this topic. In December 1958, the tenth anniversary of the genocide convention, the U.N. did nothing special to mark that event.
Jerry Fowler: (inaudible)
James Fussel: They did, but if you read the Canadian, John Humphreys, I believe, the leading human rights person at the U.N. in the '50s, he says that Congress was cutting the budget for human rights in that period as well. So there were a lot of initiatives at that time based on Lester Pearson, and the Canadian leaders. Peacekeeping was the big topic, and Lester Pearson won the Peace Prize in 1957 for that work.
So Lemkin was promoting his own nomination, and it's almost kind of sad to see. There's a document he writes about himself in the third person, and which toward the end of the document becomes kind of apparent that it's the person writing about themselves. It does to me in my reading of it.
He wrote Congressman Celler -- at Lemkin's expense sent out letters to many other past prize winners and other distinguished people a number of who wrote endorsing his nomination, but others did not. So you have in Celler's paper in the Library of Congress and Golda Meir saying I'm supporting (inaudible) for the Nobel Peace Prize instead of Lemkin, and likewise other leading figures dropped the ball (inaudible) support the Lemkin nomination.
Jerry Fowler: You mentioned about the Katyn massacre -- Polish officer.
James Fussel: Yes.
Jerry Fowler: Do you know if Lemkin had ever came back to this subject?
James Fussel: Yes. There were hearings about the Katyn massacre I think in 1952, and Lemkin worked closely with a number of congressmen on that, but he was sort of a behind-the-scenes role. He never appeared before their hearings.
The Katynn massacre in some ways was a controversy and obscure event until John Nelson finally acknowledged that event only 15 years ago. It was about 7,000 Polish officers were executed by the KGB, or the MKBD, rather, and Lemkin also became one of the -- he had his gold glasses frames changed into small-town glasses frames and different clothes put on and went in speaking Belarussian, and when they looked at his hands, are you a worker, and he said I work in a office in my village, and he got out of them.
His proposal that I've just passed around from 1933, there was a book published in the Soviet Union in Russian attacking this proposal as a Western anti-communist proposal for intervention in Soviet domestic affairs. The forward of that book was written by the famous Vishinski who Lemkin later knew at the U.N. when he was a U.N. representative, but in the 1930s, he was prosecutor during the purge trials, actually, a man of Polish background. So he mentions Lemkin by name and so Lemkin had no warm feelings for the Soviets, but he was able to cross the Soviet Union in 1941.
Jerry Fowler: Vishinski was in Nuremberg as well, wasn't he?
James Fussel: He visited Nuremberg. I was going to say something else about that. Going back to the period '42-'43, the people were not listening to Lemkin about what the German policies were, what were they concerned about, what were the headlines in 1942, what were they concerned about? They were concerned about a war that would enable Britain to continue to have its colonies in India and other places, and so the progressives, Henry Wallace and others, Lemkin's associates all were very concerned about that the war not (inaudible) there were also conservatives (inaudible) who was an anti-communist, we can't do it, we can't get too close to the Soviets. So these were the kinds of issues that people were concerned about when they weren't able to listen to him about the extermination of Jews and other population groups in Europe.
Jerry Fowler: Thank you very much.
James Fussell is a scholar who has done extensive research on the life and work of Raphael Lemkin. He is also an anti-genocide activist who runs the Prevent Genocide International website (external link).