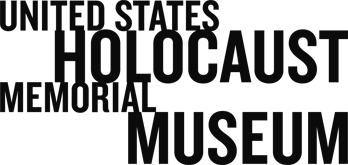 Genocide Watch: Chechnya
INTRODUCTION
Thursday, February 1, 2001
A panel of experts on Chechnya and human rights discuss the situation in Chechnya, in light of the decision of the Committee on Conscience to place Chechnya on its watch list for its potential for genocide. The panel included Leonard Rubenstein, Bill Frelick, Anatol Lieven, Raisa Talkhanova, and Rachel Denber.
EVENT
JERRY FOWLER: I thank you for coming to today's panel on Chechnya. My name is Jerry Fowler and I'm the staff director of the Committee on Conscience here at the Museum.
The Committee's mission is to use the Museum as a platform to address issues of contemporary mass violence. In particular, the committee's mandate is to alert the national conscience and influence policymakers to confront and work to halt acts of genocide and related crimes against humanity. The committee has concluded that to be effective in fulfilling this alerting function, it must monitor situations where it is concerned that there is a potential for genocide. The committee has placed Chechnya on its watch list for that reason.
The particular bases for the committee's concern are, first, the history of persecution of Chechens, including the deportation of the entire Chechen population in 1944, which resulted in tremendous loss of life; secondly, the tendency in Russian society to demonize Chechens as a group; and, thirdly, the amount of violence directed against civilians in military operations at the end of 1999 and the beginning of 2000, which involved apparent violations of international humanitarian law, with no meaningful attempts at accountability.
Let me emphasize that the Committee on Conscience is not saying that there is genocide in Chechnya. But it is concerned enough about the potential to put Chechnya on its watch list.
Chechnya now receives much less attention here in the United States than it did at this time last year, but it still is in crisis. The committee, therefore, decided that it would be an opportune time to invite a number of experts to discuss the situation in Chechnya and increase our understanding of what is happening there.
We're pleased to have a very distinguished panel this morning. We have Rachel Denber, who is the Deputy Director for the Europe and Central Asia Division of Human Rights Watch. She's traveled to the region and been centrally involved in the production of Human Rights Watch's many reports on the conflict. The most recent formal report, issued in October 2000, is "Welcome to Hell: Arbitrary Detention, Torture, and Extortion in Chechnya."
Bill Frelick is Director of Policy at the United States Committee for Refugees. He recently returned from a mission to Ingushetia and Chechnya, during which he assessed the humanitarian relief situation.
Anatol Lieven, the Senior Associate at the Carnegie Endowment for International Peace, a journalist and historian whose books include Chechnya: Tombstone of Russian Power.
Len Rubenstein, who is the Executive Director of Physicians for Human Rights. He recently visited the region and is an author of the new Physicians for Human Rights Report, "Endless Brutality: Ongoing Human Rights Violations in Chechnya."
Raisa Talkhanova, a freelance journalist, whose December 1999 report for the BBC, "Inside Chechnya," was nominated for an international Emmy.
For technical reasons, we are going to have Bill and Len go first, actually, Len and Bill, in that order, go first from the podium, because they have slides to show. Then once they've shown their slides, we'll bring the rest of the panel up and proceed from there.
After all the panelists have made presentations, I hope we'll have time for questions and answers. We plan to go till about 1:30, although, unfortunately Anatol is going to have to leave around 1:00 because of a prior commitment, but we're happy that he was able to join us for the first part, anyway.
So, without further ado, I'll have Len come up and show his slides.
LEN RUBENSTEIN: Thank you, Jerry. I'm really pleased to be here. I am pleased, especially, because Chechnya is the human rights crisis that no one knows about. You don't see coverage of the atrocities in Chechnya which are going on right now in the paper -- even though, as Jerry said, there was a lot of coverage a year ago. If the Committee of Conscience can raise the visibility of this set of atrocities, I think it will have been a terrific public service. I also want to start, by commending the reporting of other organizations, particularly, Human Rights Watch, which has done astonishing work in documenting the human rights violations there. It's just shameful that the international community has not taken action.
I was in Ingushetia in December of 2000, with a colleague, Dr. Ondrej Mach, a Czech physician who had worked there previously. We went there because we felt that there had been a great deal of documentation of abuses in the past, in the early part of 2000, but almost no attention to human rights violations going on right now. We needed to do an assessment of what exactly was going on there.
We did not get into Chechnya, as I'm sure you know, human rights organizations, other than Memorial, the wonderful Russian human rights organization, really can't operate in Chechnya. But we were able to interview people who had recently come from Chechnya to talk to us through various contacts that we made. So, we talked to about 50 people and it was quite a lot worse than I had thought. I was a little naive, I thought the situation had improved since the summer, but it has not.
This is just to give you a sense of what happened in the war. This is actually, if you can believe it, it's a hospital or was. It was the pediatric hospital in Grozny. As I'm sure you know, most of Grozny was destroyed, even though 60,000 people are still living there. There's little gas, there's no electricity, there's very little water.
That is a picture of the Minutka section of Grozny, and you really see what the damage was. This is from the past, of course, from earlier in 2000. That's another hospital.
Physicians for Human Rights had been to Chechnya earlier, back in the February/March period. We wanted to get a sense of the scope of human rights violations, so we did a survey of over 1,100 people who then had fled Chechnya. We wanted to find out how many people there were, how many killings they had witnessed, what the exposure to the human rights abuses the population had had.
The numbers were really quite staggering. This was a very good sample. We got the sample from the Danish Refugee Council which kept registration records of all the people who had fled Chechnya. So we got a nice random sample, all of whom were located in Ingushetia back in February and March. Of the 1,100 people, they had witnessed 200 killings themselves and members of their households had experienced 77 instances of torture.
We don't know if these extrapolations are correct. I know there is an ongoing effort to actually figure out the number of civilian deaths. We can't rely on this because, as you can imagine, when you do epidemiology of war, you're going to get a lot of scientific errors. So, with that grain of salt, you can still see some amazing numbers. This is from the period of the first six months of the war from September 1999 through about February of 2000.
All right, what's happened since?
First of all, we have an atmosphere of continuous and very serious violence. There are regular attacks on Russian forces by Chechen fighters. It's a rare week that goes by without Russian soldiers being killed at checkpoints or in their armored personnel carriers along the road. So although there are no battles or fighting, they're small skirmishes, but there's a lot of killing going on.
The Russian forces, in retaliation, ostensibly to flush out or go after what they think are the fighters, are shelling cities and villages. They shoot into apartments, into houses. We talked to people who were in their homes when Russian forces shot through the door and through the windows and told us in great detail what the experience is like when the army's shooting at your house. So-called sweeps by Russian forces occur all the time after an attack on a Russian soldier or a group of soldiers or a Russian vehicle. They sweep into town with 10, 20, 30, 40, 50 soldiers in vehicles and they often arrest people en masse. They often kill people seemingly at random, but they rush into the villages and wreck havoc.
The mines, booby traps and explosives are pervasive. I'll talk about this in a moment, but we believe both sides are responsible for this. The Chechen fighters use major explosives to blow up Russian vehicles. Although the Russians claim to have de-mined the area around Grozny, by the spring or summer, there has been a lot of re-mining. We actually interviewed a young man who picked up a Walkman he found in a school yard in Grozny and it had no batteries or tape in it. He brought it home, put the batteries in the Walkman and it exploded in his face. He is now blind and he needs plastic surgery. We have heard other stories of booby traps like this.
The last, of course, is murder. There are extensive, not just random killings, but targeted murders by both sides against people they claim are collaborators.
So, that's the atmosphere. This is actually the aftermath of a car bomb, you can hardly see what's left of the car, but you see there's a little metal in the foreground. This was around Thanksgiving, outside Grozny. A car was brought out and the Russian forces came in. They had been alerted there might be a bomb, and thought they had defused the bomb and hadn't. It killed something like 15 or 20 people. The perpetrator is not known. There are all kinds of allegations about who the perpetrator might be. The Russians, of course, blame the Chechen fighters. We received information that we could not confirm that a person was seen running from the scene who had previously been associated with Chechen fighters and now was working for the Russians. We have no way of knowing, but the level of violence is indisputable.
Within Chechnya there are still 700,000 people, 60,000 in Grozny. As I mentioned before, no electricity, no clean water, an uncertain food supply, which has become more uncertain since in the last two weeks, humanitarian aid organizations have stopped delivering bread and other food inside Chechnya. There's a little gas, it's basically bottled gas for heat. They don't have good gas supply. There are innumerable checkpoints, there may be 20 or 30 from Grozny to the border of Ingushetia at any given time. There's an enormous amount of harassment, arrests and beatings that take place at checkpoints. There is an inadequate medical infrastructure. You saw the destruction of one hospital, we'll see more later of some of the hospitals that are functioning.
Now, I'll be talking about some of the findings that we made. As it happened, while we were in the midst of our investigation, the week before Christmas, the area around Grozny University was shelled. We interviewed six people who had been there two days after the event.
The university had recently reopened. It was extraordinarily heroic that this university tried to function in the midst of this war. As I mentioned, no electricity, they didn't have much faculty, they didn't have many books, but they still tried to function and there were a huge number of students around. This is also an area where there's an elementary/secondary school a block away and there's also a separate teacher-training institute across the street.
For a period of, we don't know exactly know how long, but people said all morning, up to two hours, this area was shelled and shells hit the pedagogic institute and the elementary and secondary school. There was complete panic among the students, as you can imagine. We know that at least six and we think seven people were killed or, perhaps, more.
In the immediate aftermath of this event, Russia issued a press release saying that these were Chechen fighters who had shelled the university. There's always a dispute about who's responsible. According to two of the people we interviewed, they saw a Russian vehicle, an armored personnel carrier with a mortar firing. We weren't sure how to resolve the contradiction. We were also told by someone who met with a Russian commander a couple hours after the shelling had ended, who couldn't confirm to them that the shells that had landed weren't from Russian forces.
A couple days after that, a Russian prosecutor confirmed that, in fact, it was Russian forces and they were most likely responsible for the deaths of those students. Actually the students weren't killed at the university, they were killed from the elementary school and the teacher training institute. A teacher was killed, some students were killed.
That gives you a sense of what it's like. This is a principal finding, at any moment you can be living your life, trying to live as normally as you can in a war-torn atmosphere and out of the blue an act of violence, usually perpetrated by the Russian forces, takes place.
The range of what we found based upon our interviews, including illegal arrests, arbitrary detentions, I'll get to the pits and cellars in a minute, torture, extortion and bribery, destruction of documents, terror after release from detention, beatings at checkpoints and extortion. This exactly corresponds with the documentation for what was happening earlier in 2000. There's a lot of assumption that this kind of brutality has ended, but it has not.
These arrests take place in all kinds of ways. We talked to someone who was on the street and who was demanded by drunk Russian soldiers, not an uncommon situation, for a case of vodka. He didn't have it, he was arrested, and he, like others we spoke to, were thrown into pits.
What's going on there is that much of the arrest and illegal detention is what we call informal. They're not formally charged with anything. They're not formally even brought to an official facility, although some are. They're beaten and are tortured and then the families look for where, who has them. Everybody tries to find out who has them and what will it cost to get them out. That's the little routine that people go through. Someone is arrested, you try to find out who has got them, how much it would cost. You get out when you pay the proper bribe.
These pits, when I first heard about the pits, I really couldn't grasp what this was about. They're literally holes in the ground. It's hard to believe that some of them are out in the rain, some of them are covered, some are very small for one person, some are for ten people.
There was from a group of ten, a man who we talked to in a hospital who was shot in the course of the arrest. Before he was thrown in a pit, they drove around all night, as these soldiers were, themselves, apparently trying to avoid checkpoints, because they were doing this in some kind of extralegal way. There were ten of them in a pit. They were eventually, after a couple of days, released, but they were all beaten. In that case, they weren't interrogated, but most are interrogated and accused with being associated with the fighters.
What I would like to do is tell you some specific stories about some people. This is a man I met in a camp in Ingushetia, who had just arrived the week before. He had made it through the two wars in Chechnya. He was a truck driver but he lost his truck. He had his truck taken from him. Then he drove a cab, a taxi. Imagine making a living trying to drive a taxi in Grozny! But he was staying. One day he was going with his son to visit the grave of his brother, and he was stopped along the road by a couple Russian soldiers. He was with his son and his son didn't have papers with him. A lot of the younger people don't have papers. It's very hard to get papers these days, and he didn't have them. They were going to arrest his son. He protested the arrest of his son, so they arrested him as well. He was detained for eleven days, he was very severely beaten and he made the mistake of hitting back which made his beating much more severe.
Then, when he was released, it doesn't end. The terror doesn't end after he was released. Like everybody else, they found out the proper price and that price was paid, after eleven days, but he had to leave Chechnya, because once you have been illegally arrested and detained, you're at great risk for retaliation. So, he had to take his whole family out of Chechnya after having survived all these months and years and now he's in Ingushetia, and of course with nothing. His son is not with him yet, because the son still doesn't have papers so that he can get through the checkpoints.
We changed the names of the individuals, we call him Adem for these purposes. These are some of the things he said when they were beating him. It was very evocative, and I thought I'd share with you: they'd play with me like a football and the threat, if he didn't admit association with the Chechen fighters is that we'll kill you, like a dog.
Here's another man. He's in a refugee settlement, an informal settlement, inside Nazran, right in the center of town. He told us a story about four boys aged eleven through thirteen who were thrown into a pit for three days. They were tending cattle and sheep in a town called Bachuit, and he was in the town. A lot of things happened that day.
First Russian forces came into town and they wanted to check the ownership and registration of all the trucks. So all the trucks in the town were gathered together in a field. Then the soldiers decided that if you wanted your truck back, you had to pay for it, so there was some extortion going on to begin with. In the midst of all this, the four boys between age eleven and thirteen were coming back and the soldiers got them. It led to quite a lot of havoc, as they were taken away and the townspeople tried to prevent it and also tried to get them back. They were eventually released at different periods, depending on when the families could come up with the price. The price indicated for some of the boys was guns as well as money. The guns are a kind of vicious circle, because sometimes you have to go buy the guns in order to give them the guns, but there are demands for guns as well as money for bribes.
I don't have a picture -- a lot of people for obvious reasons didn't want their picture taken -- but I wanted to tell you this story, because it's another indication, it's really quite illustrative of what's going on. Some Russian soldiers were chasing a man who was running from somewhere -- Bashir didn't know what it was about. A significant number -- half a dozen or a dozen soldiers -- were chasing him. Bashir had the bad fortune or the bad luck to have this man run into his house. The soldiers came and they were shooting into the house and they brought a tank and fired into the house, threw grenades into the house, set the whole house on fire, killed the man. Bashir and his grown sons were age, like 23 and 27, were all there. They put out the fire, and then finally it was all over and things seemed to go back to normal.
But soldiers arrested the sons of Bashir for no apparent reason. This is what happens. Something bad happens to Russians, apparently, and they arrest people who happen to be in the neighborhood. The sons disappeared, a month later, as always, the father was looking to find out information. He was offered a map for a price. He had a hand-drawn map with the location of where these boys were, and he paid the price for the map, and sure enough he found their bodies. No action has been taken. He filed complaints with the prosecutor's office because it's known who the soldiers were who did this, or at least who took them away. It's a very good documentary record, but there has been no action.
This is a woman who was a witness to the attack on the Grozny market at the end of November. Two Russian soldiers had been killed in the market. Despite the destruction of Grozny, they have a market, food does come in. People sell oranges and apples and other food. On this occasion, around the 26th of November, about 100 soldiers came, destroyed the market, literally destroyed it, took peoples' belongings, turned over things, killed a couple of people and made arrests. She told us about the arrests of two people, including one who was associated with the Chechen Ministry of Interior. There are all kinds of military and police forces in Chechnya, but they include the local administration by Chechens who are cooperating with the Russian government. One of them was a Chechen man, and OMON, the troops of the Interior Ministry, nonetheless arrested him.
Other people, we interviewed a number of people about the Grozny market. One woman we talked to told us that she still hadn't been able to locate her husband, this is now three weeks after it happened, she had not succeeded to find out who had him.
I'll just give you a few more examples, I could talk about this for a long time, of course. Just a note about the torture, you can read it yourself in our report. A man was made to walk through what he was told was a mine field. We talked to four people who were tortured with electricity in four different places -- they weren't all in the same place. Almost everybody who was arrested was beaten.
I just want to tell you this other story. You assume that everybody is young who is arrested. That wasn't the case at all. I already showed you a picture of an older man and another older man was caught up; he was visiting his parents in Chechnya. He was based in a refugee camp in or an IDP camp in Ingushetia. He had papers showing where he lives in Ingushetia, all the necessary papers. He just didn't have papers showing why he was in that town, because he was visiting his parents. He was arrested along with about 10 or 15 other men. According to him, they beat some of the younger men who were arrested with him to death. That's one of the things that was said.
We also looked at violations of medical neutrality, which is a guarantee that medical services may continue in the course of wartime. There were searches, arrests, and interrogations in hospitals. There were obstructions at checkpoints and there was interference with the delivery of medical supplies.
This is actually a functioning hospital. This is hospital number nine. This is the best they've got. They have no functioning medical laboratory inside Chechnya, but they're using hospitals that are partially destroyed for medical services. This is Shatoy hospital, which has been taken over as a barracks for Russian troops. So, there is no hospital available in the southern part of Chechnya as a result.
I have to finish. This is another shot of IDP camp, the most pervasive thing we saw in these camps was mud. On a dry day there's mud, on a rainy day it's worse. I'm sure Bill will talk about the conditions.
People are being kept alive, but under very terrible conditions. Within Chechnya what's happened, insecurity and terror, is clear. You never know when you're going to get arrested and tortured. The hopelessness is pervasive. Infectious disease is starting to be a major problem, both in Chechnya and in Ingushetia. We talked to many people who have suffered enormous trauma. They couldn't understand why they were still alive.
We'll talk about this later, but I want to share with you a few things that I think can be done to deal with what's happening in Chechnya. It is not an insoluble problem. We do not have to solve the entire political problem of Chechnya before the human rights violations are stopped. There's a paralysis about thinking about Chechnya, which we have to get over, that the human rights violations cannot be stopped. They have to be condemned loudly and repeatedly by European and American governments and not take the wishy-washy approach as the Council of Europe took last week of condemning them but restoring Russia's voting rights.
Western nations must demand control of Russia's forces. They must demand accountability for abuses. There's total impunity going on and, most important of all, in the short-term, what we need is human rights monitors on the ground. The OSCE and the UN should have monitors there. There's no reason. They've authorized them, they cannot get them in because the Russian government refuses to let them in. The pressure to get them in must be intensified. President Bush must do it; the Europeans must do it. Of course, they must demand the release of illegally detained people and access to prisoners in the ICRC.
Sorry, I went on so long. We can talk about this during the panel some more. Thank you, Jerry.

BILL FRELICK: I have a different technology, so I hope mine will work. I'm going to have to direct the back of the room to show the slides rather than click myself.
I was in Ingushetia, in fact, I ran into Len Rubenstein in Ingushetia at the same time in December. I did manage to get a trip into Grozny, as well. I was probably one of the last foreigners to get in there before all the humanitarian assistance was suspended with the abduction of Kenny Gluck of Medecins Sans Frontieres, who I met with in Ingushetia and had some long conversations with. It's a terrible tragedy and preoccupation for all of us that know him and worry about his fate.
I'm going to start by diving right into the trip into Chechnya. With one exception these are all my own photos so I'll make that as an apology, I am not a professional photographer.
This is the Kavkaz 1 crossing point. This is the crossing point from Ingushetia into Chechnya. It actually figured very prominently in the news earlier in the year. In fact, in our own world refugee survey, it made the cover of our survey last year, because this is where most of the displaced people crossed through.
Len mentioned, and I'll just reiterate what he said, about the various human rights organizations, Human Rights Watch, and his own, Physicians for Human Rights, and others, have done a tremendous job of reporting under extremely difficult circumstances. I can confirm from my interviews without going into to great detail everything that Len said and I think anticipating what Human Rights Watch is going to say, as well. I heard, repeatedly, the same allegations about arbitrary arrests and so on and so forth.
There's a reprint or, more accurately, a preprint of an article I did for our publication "Refugee Reports," and sprinkled within it are some of the testimonies that I took of displaced people. What I'm going to focus on is more humanitarian needs and freedom-of-movement issues.
I did count 15 checkpoints, some of them very long, very elaborate between this crossing point at the Ingush border and the outskirts of Grozny. Within Grozny there were just checkpoints every which way. There was very little civilian traffic going into Chechnya from Ingushetia at the time that I was traveling. There were a number of trucks that were on the road with the emblems of nongovernmental organizations, like the Danish Refugee Council and MSF, Medecins Sans Frontieres, but I didn't see any of their wheels moving at any point. They were all stopped at checkpoints and, essentially, were being harassed -- what truck drivers told me that every checkpoint is a law unto itself-- and being shaken down, asked for bribes and that kind of thing is common.
One of the reasons why it's very important to try to figure out ways to get international monitors there and an international presence is to try to loosen up those checkpoints. It's extremely difficult for men, in particular, and for anyone that doesn't have documents. As you see, some of the pictures and the destruction, a lot of documents were destroyed. There's no bureaucracy to issue new documents, the will to issue documents isn't there. So people are really quite trapped if they don't have proper documents. Even if they do have proper documents, a soldier at a checkpoint can just rip them up at any point. There's a real sense of arbitrary treatment and of insecurity that pervades among Chechens when you talk to them about their experiences. Next slide, please.
This is entering in Grozny. This is sort of the first thing you see. The initial thought that I had was sort of this mid-western tornado -- you'd see these funnels coming up and then a big dark cloud that sort of went across the horizon, and it wasn't until you got closer that you would see that there was fire at the bottom of those tornado-like clouds and that this was actually smoke. These oil fires have been burning out of control for months, and there's this very black, sooty air that hangs over Grozny. Next.
You can see again, just look at the sky there. This is in Grozny, itself. You're immediately struck by this overwhelming destruction. I mean it's a rare sight to see a pane of glass anywhere in this entire city. Every building is damaged and many, many buildings are completely uninhabitable. I think the next picture is the one I didn't take and you'll see why.
This is the presidential palace, a file photo. That whole area today is nothing but rubble, not recognizable as a building at all. It's just reduced to complete rubble in every direction. Next.
This, I believe, may even be the same hospital that Len was showing you earlier. This, I was told, was a former hospital. Hard to figure out what's a former government building, former residence, former hospital, but you're basically looking at a lot of rubble as you go through the city. Next.
On and on, I weeded out dozens of photos that I'm not showing you, but that gives you again some idea of everywhere you turn. Next.
What is remarkable within this destruction, and if you look at this picture closely, you'll see a lot of remarkable things. The buildings are war damaged, they don't have glass in the windows, but there are people living in them. You can see they've made curtains out of cloth and they've put boards over windows to weather proof them. Then on the sidewalks they've got makeshift shops that they've set up. Remarkably, you see citrus fruit, you see, I think there are some bananas there, soft drinks, I'm not sure what's actually inside the bottles. Basically there is this remarkable resilience, remarkable entrepreneurial spirit that you see among Chechens, both in Ingushetia and within Chechnya itself, within Grozny. It sort of blows you away that people are living in these buildings. You'll see a building that's half gone, I mean, it's not even there, and the rest of the building is pockmarked with war damage and there are no windows in them. Then you'll see laundry hanging out the window of a building like that. It really is just amazing to see. Next.
This, again, is a street scene. Look up and you see people living in these buildings that are severely war damaged, but the hustle and the bustle on the street is really quite amazing and quite remarkable. Next.
I was told not to take any pictures of soldiers, but it's hard to point your camera and not catch one of them every now and then. Again, this was a place where we got out of the car. We weren't able to get out very often, but where we did, I remembered this spot. I turned in 360 degrees and there was not a single building that was even remotely habitable in this area. Next.
On the streets, you would see people, you know, standing around, huddled. It was hard to see any kind of a productive economy. There's nothing, really, for people to do. Where we did get out, I was surrounded by Russian soldiers and wasn't really able to talk to people. You could see them shrinking back. There is a lot of suspicion and a lot of fear. Therefore, certainly, to conduct the kind of human rights investigations that Len was talking about, is something that really was impossible to do directly there at this time for a foreigner. Next.
Here, again, typical street scene, tanks, armored personnel carriers, destruction. Next.
More of the same. Next. This is sort of an interesting one. Len mentioned that there isn't a gas system or heating system. Actually, there's a lot of natural gas in the area, as you saw from coming into the city, the burning pipes. But you see the same kind of burning going on within the city. I was driving by -- and that flame that you see there on the right side. Right on the sidewalk are just open flames. People were putting together makeshift pipes with natural gas in them. They'd have leaks and flames. Again, what you see is mostly rubble, but people are living in and amongst these areas. Next.
This is the front view of Hospital Number 9, the view that Len showed you is the back. I do want to take this opportunity to say something about MSF, because MSF really was principally involved in introducing water filtration systems, plastic sheeting, generators and this sort of thing to get Hospital Number 9 so that it was able to function.
We were able to go in. We talked to the head surgeon. He told us that there was still a constant flow of freshly war-injured people, people coming with gunshot wounds, land-mine and explosive injuries, soldiers and civilians alike. One of the things that Kenny Gluck was telling me about what he saw when he was there was the number of people that were stopped at these checkpoints that are throughout the city and around Chechnya, people that were in need of urgent medical care, that were bleeding to death, or women in labor, that weren't able to get to this one place where they would be treated.
The needs there -- the needs to keep international humanitarian organizations present both to report on the kinds of human rights abuses that Len was talking about, but also to prevent them from occurring by their presence is really an essential function over and above the obvious needs to provide humanitarian assistance, per se. Next.
This is a close-up of people walking out of the hospital there. That's some of the staff. Within a few moments of that shot, there's a loud explosion and I don't know where it was coming from, but we all crouched down and the Russian guards sort of got into their crouched positions looking for snipers and that kind of thing. But then we shrugged it off and moved on. Next.
This was an interesting stop. We stopped at the Danish Refugee's Council food distribution point within Grozny. I traveled, actually, with DRC during my trip. It was really very striking and a very tough experience because the Danish Refugee Council was limiting the number of beneficiaries. They had limited resources and although initially they were providing humanitarian assistance in the form of food assistance to everyone, now they were coming out with more finely-tuned criteria for vulnerability.
There are now about a third of the population that is eligible, either because they're internally displaced within Chechnya or because they meet vulnerability criteria. This is a group of women whose names were not on the list. They could potentially meet the criteria and they just need to sort of convince them that they're eligible, but for one reason or another, they were not eligible to receive food that day. And so -- next slide -- they were pleading their case with the Danish Refugee Council official that I was traveling with. It was really very, very difficult to watch and very moving to see people -- very proud people -- who have a tremendous amount of self-reliance and value that very highly to be in a position where they really feeling that they're having to beg for food.
I want to switch now and move into Ingushetia, and this shows the registration. This is at the Danish Refugee Council's Nazran office. And the people are lined up there, because they, the Danish Refugee Council, runs a place called the Information Center, but everyone knew it as the complaint center. So people would come here, and some of the human rights-oriented interviews that I did were in this place. Next.
This shows one of the distribution centers for the Danish Refugee Council. They're supplying wheat, sugar, salt, vegetable oil. The estimates now are somewhere between 140,000 and 160,000 displaced Chechens in Ingushetia, a republic with a peacetime population of about 300,000, so it's really quite overwhelming. Somewhere in the order of 260,000 people are displaced within Chechnya itself, or meet the vulnerability criteria within Chechnya.
This is the government's food distribution. The government is providing loaves of bread and, supposedly, hot meals in the refugee camps. The problem has been that there's been a lot of finger-pointing and bickering between the federal authorities in Moscow and the Ingush authorities, and food has been suspended.
On many occasions a lot of the displaced people complained to me that the bread was rotten when they would open it up and it would smell bad, taste bad, that sort of thing. What appeared to be happening, both in Chechnya and Ingushetia, is that as the internationals came in and were providing food, the situation went from what in an earlier phase of the war had been the international community providing supplementary food, to essentially providing the basic food aid, whereas the government is now providing the supplementary stuff and irregularly at that. Next.
I think most of the displaced people in Ingushetia are not in tent camps but are either living in private accommodations or in what are called compact settlements. A lot of these are spontaneous settlements, former collective farms and this kind of thing. This is a former dairy farm. In this barn, 400 people were living. If you could move to the next slide.
This is the inside of the barn and I'm glad I had a flash camera because, actually my eyes had to adjust once I got inside. Some of the rooms were pitch dark. The really scary thing about this overcrowded tinderbox of a place is that in order to keep it warm, they had done the same thing which I had seen in Grozny, which is creating their own makeshift piping system and piping natural gas into this fire trap. You could just see a disaster waiting to happen, that this thing could easily go up in flames. People were really basically doing everything they could just to keep warm and they weren't particularly concerned about what other problems they might face. Next.
This is a recent arrival. He had just arrived, I think within a day or so, but was talking about experiences that he had had a few weeks earlier. His nephew disappeared, along with a couple of other boys. He said they were just on the corner playing guitars and were arbitrarily arrested. He went to the authorities trying to find what had happened to them and found out nothing at all. He gave me their names; in fact it's published in the report that's outside the door.
I love that in this shot of the lady on the edge there, you are getting the finger wagged at you of the various complaints, which was a very common sight. The women are very strong-willed, very strong in making their opinions known. These are people that stick up for themselves and are not afraid to tell you what's on their mind. Next.
This is in one of the private accommodations. The conditions were horrible, it was a little room, there was no heat, concrete floor, 9 people living in this room. Everybody was completely bundled up. They had, essentially, whatever they could get by going out to the Danish Refugee Council distribution centers. If they could figure a way to get themselves to those centers, they could pick up humanitarian aid, but nothing was coming to them at this place. Next.
These are people in the same place. Again, just note how bundled up they are. This is inside, you know, in their living quarters and I just dropped in on them as a random visit, and to see people dressed in, essentially, outdoor winter clothing, huddled together as close as they could just to stay warm. Next.
This is one of the older tent camps. This man, by the way, lost his entire family in the bombing. He's from Grozny, his wife and his children were all killed. You can see him trying to create a little makeshift addition to a very small tent. Next.
Again, interesting, people came on these kind of old buses and things, this is now the store for that camp. Next.
This is a woman, again, one that I quoted in the article that's out there, who had her own story to tell. The thing that she was particularly emphatic about is, we don't trust the Russians, they're beasts, we're not going to go back as long as they're there. Next.
Again, this is one of the newer camps. Next.
You can see, there's a water bladder there. Water is trucked in and, again, as Len mentioned, it's pretty muddy everywhere you go. What you see in the very back is a line of trains. The trains are also accommodating a large number, about 4,000 people living in those trains. We'll switch now to them and there you can see the lines of clothing. They're trying to get conditions so that people can move out of the trains. Next.
The amazing thing is that these trains just go on and on and on and you can see, again, in the next slide, as far as the eye can see almost, is just filled with people. This is the newest camp which, actually is a vast improvement. If they can expand these, it's really the best thing that I saw that the UN High Commissioner for Refugees was doing in the region. You can see there's little chimney, little stove-pipes that each one has its own heating oven for cooking and heating. The little yellow pipe that you see there is the natural gas pipe that's a well-constructed one and as everywhere, you can see people are setting up their shops automatically, again, the entrepreneurial spirit at work in this new camp. It's in much better condition than the older ones. Next.
Here's a little entrepreneur setting up shop. Again, right on top of the natural gas pipe you can see there keeping her things warm and seeing if she can interest us in a candy bar or something. Next.
This is my final picture. Again, to reiterate the anxiety expressed by people about their future and about their current conditions, this is the camp population where they've had food delivery suspended off and on. The recommendations that I would make coming out of this trip, among others, are to make sure that food is available and other humanitarian assistance both in Ingushetia and Chechnya. Also, don't force people to go from Chechnya to Ingushetia as many feel forced today, because they can't get humanitarian assistance inside Chechnya, don't force them to go through those checkpoints in order to get humanitarian aid, make it available on both sides. By the same token, there's some suggestions of trying to cut off aid in Ingushetia in the Spring and only make it available in Chechnya as a way of coercing people to go back into Chechnya. I think that people need to be able to make their own decisions based on their assessment of security needs and not simply on the basis of where they're going to be fed.
I would strongly resist any suggestion of safe areas inside Chechnya or any options of people relocating to other areas of Chechnya. I passed that idea in my interviews with the displaced people in Ingushetia and they rejected that suggestion as something that would be completely unacceptable to them.
I think it's also extremely important that the Russian authorities accord forced-migrant status to displaced people. This is within Russia's own law, their own legal system. They've been resistant to do it for three reasons: one is economic. If they accord forced-migrant status to people, it means that they owe them certain benefits, including compensation for their losses, and there are people who haven't been compensated from their losses from the last war. The next is a sort of a social/racial question, which is, trying to keep Chechens in the Caucasus and keep them out of Moscow -- keeping the darker-skinned people out. The prejudice is really quite virulent against Chechens in Moscow, who I also had a chance to meet with and interview when I was in Moscow. Third is, really, a political question, which is the question of acknowledging responsibility and guilt for that matter. If Russia accords forced-migrant status to people, then it, by implication, is acknowledging that they've been forced out of their homes, which they've been unwilling to do.
But I think that that status is critically important for people, because, as it is now, they really can't travel outside of Ingushetia. They can't get resident permits in places like Moscow. They have tremendous difficulty getting their kids into schools, getting medical care and being exploited in workplaces where they have to work in underground economies and so on and so forth. It's really a desperate situation to force these people who have been so traumatized to have to fend for themselves in that way.
The last point, that I would make, and to really reiterate, particularly in light of the kidnapping of Kenny Gluck and the suspension of all international humanitarian assistance into Chechnya since his kidnapping, is the absolute, fundamental importance of keeping an international presence in the region, in Chechnya itself. I agree entirely with Len's suggestions about the OSCE, the UN system to the extent to which that can be moved, although there are a lot of difficulties with that with Russia being a permanent member of the Security Council. But nongovernmental organizations, as well, have to really engage themselves here. Because if the internationals are not present, then these abuses will continue with impunity.
It's a tremendous challenge, the security conditions are very, very difficult, but that's a challenge that we have to face. Thank you, very much.
JERRY FOWLER: Thanks to Bill and to Len. We'll go ahead and have the rest of the panel come up, and that went a little bit longer than I had expected, but I think it's important that we saw those pictures from both Len and Bill. And I think now, we'll proceed to Anatol, since he'll have to leave shortly.
We've asked him, in particular, to address the historical context of the -- you're the next seat over there, Anatol, that's good -- the historical context of the situation in Chechnya.
ANATOL LIEVEN: Good afternoon. I'm very sorry that I have to leave early.
Unfortunately, it's a commitment I made a considerable time ago, so I'll miss the discussion. I'm at the Carnegie Endowment if anyone's very interested in following this up.
Well, history -- 500 years in ten minutes. The Chechens, of course, have been in that part of the Caucasus, literally, since time immemorial. The first Russian Cossacks began arriving, perhaps, 500 years ago, also – which is still a long time by American standards. The area began to be conquered by the Russian Imperial Army towards the end of the eighteenth century. This produced, on the Chechen side, a combination of resistance against imperial conquest in the name of the traditional way of life and traditional independence, with mobilization in the name of Islam; something which has also been seen more recently and which has analogies to other anticolonial struggles elsewhere.
The Chechens and other northeast Caucasians were eventually conquered by the Russians in the mid-nineteenth century and incorporated into the Soviet Union, of course, after 1917. But on every occasion after that on which Russian or Soviet control was seen to be weakening, there was a major revolt by one or other group of Chechens. In the 1930s, such revolts occurred against Stalinist rule. In 1944, the entire Chechen population, virtually, was deported by Stalin to Central Asia, along, of course, with other nationalities, during which operation up to a quarter of the entire population died.
They were allowed to return back to Chechnya in 1957. The Chechens and Ingush were given back their own autonomous republic. Unfortunately, this was within the Russian Federated Soviet Socialist Republic, not as a union republic of the Soviet Union, which would have led to independence in 1991 along with the other union republics. Over the next generation, Chechens were able, gradually, to take over most of the local Communist Party apparatus and government and by 1991 the first secretary was a Chechen, Doku Zavgayev.
In 1991, for a variety of reasons -- which there simply isn't time to go into now -- unlike in most all the other areas of the former Soviet Union, there was a genuine revolution, a national revolution in Chechnya, which led to the overthrow of the then-Communist authorities and their replacement by a nationalist government led by a former Soviet general, Dzhokhar Dudayev.
Most unfortunately, this initiated the events of the 1990s, which, in my view have been a combination of two factors: one is, of course, the aspiration of a majority of Chechens, certainly as expressed in 1991, for complete independence from Russia. The refusal of successive Russian governments to countenance this and two attempts by regimes in Moscow to reincorporate Chechnya by force have had catastrophic results. The other, however, has been the failure of the Chechens to create the rudiments, not merely of a modern state, but even of collective political organization and mobilization. It's really the combination of these two factors which brought about the latest catastrophe. However, having said that, it also needs to be said that while Chechnya between 1991 and 1994, under the rule of Dudayev was certainly an extremely unstable place and a base for a great deal of unorganized crime.
What really sparked off the catastrophe of the middle and later 1990s was the decision of the Yeltsin regime to invade Chechnya at the end of 1994 with the intention of bringing down the Dudayev regime, replacing it with a pro-Russian regime and forcing the Chechens to acknowledge the sovereignty of the Russian Federation.
This led to immense economic destruction, the brutalization of the Chechen population, human rights abuses, which I witnessed as a journalist covering that war for The London Times, and which have been greatly exceeded, it would appear, in this war as you've just heard. The destruction of the economy, of course, and the undermining of what remained of traditional moral and social authorities in Chechnya, all of that came very much out of the first war.
When the Russians were eventually defeated in 1996 or partially defeated and agreed to withdraw, they made a deal with the principal Chechen military leader, a former Soviet officer, General Aslan Maskhadov, whereby the question of formal independence was to be shelved five years, but the Russian troops were going to be withdrawn completely. The assumption was that Maskhadov, who was, although a very strong patriot, also a moderate figure in Russian eyes, would essentially be able to create some kind of stable government in Chechnya and would be able to point Chechnya on the path of pragmatic cooperation with Russia.
Unfortunately, the situation left behind by the war of 1994 to 1996, made that extremely difficult because the war left behind a destroyed economy and, in consequence, thousands of young men and their commanders with guns and no possibility of legitimate employment. On the other hand, the first war also produced something which had not been present before 1994, the presence of an international group of Muslim radicals, largely coming from the Middle East, many of whom had fought previously in Afghanistan. This must be stressed because I was in Chechnya a number of times before the war of 1994, and Russian propaganda alleged that Chechnya was becoming a base for such Islamic extremism. This was not true at that point. There were some individuals and groups, but they were very small. The presence of these forces in Chechnya, as in Afghanistan previously, was produced by Soviet and Russian invasions and the rallying of certain parts of the international Muslim community to fight against this.
These two factors, unfortunately, had disastrous results. They had disastrous results for the creation of a stable government because, it should be remembered, that not least among the crimes of leading Chechen commanders after 1996, was the revolt of many of them against the authority of Maskhadov, despite the fact that he was elected in really quite free and fair elections in February of 1997, by a 65 percent majority. This was almost three times that of his nearest rival, the Chechen field commander, Shamil Basayev, and vastly more than those candidates who at that stage represented radical Islam. So, the vote of the majority of the Chechen population for a national government separate from Russia, but at the same time pursuing a moderate policy was, I think, very clear. That was the clear result of February 1997. This was, by the way, also an overwhelmingly Chechen ethnic vote, there were very few ethnic Russians in Chechnya by this stage.
Regrettably, many of the leading Chechen commanders failed in the long run to support Maskhadov or recognize his authority. There was a tremendous explosion of violent criminality reflected, above all, in an enormous wave of kidnapping, which claimed at least 1,100 victims among Chechens themselves, by the way, among inhabitants of neighboring regions Russians, English, Afghanistanis. I say a minimum of 1,100 because, especially, in the case of Dagestan and Ingushetia, many of the victims' families did not want to go to the Russian authorities or police and procure -- so never informed the authorities of what had happened.
The other factor, which really emerged strongly by 1998, was the growth of a movement by this group or groups of international Muslim radicals in alliance with a number of Chechen commanders led by Basayev, basically to carry the war against Russia beyond Chechnya's borders and to conduct a jihad for the liberation of the Muslim parts of the North Caucasus from Russian rule and the incorporation of the creation of a Dagestani/Chechen Islamic Republic. This was the official program of the Shura, or Council, which was set up in the course of 1998. Over the following year, this strategy led to a series of attacks across the border into Russia, ambushes of Russian soldiers and police -- culminating, in August 1999, with a major incursion, even mini invasion of Dagestan by the forces of Khattab, the principal Arab leader of the international Mujahideen, Shamil Basayev, and certain Dagestani Islamic radicals who moved to Chechnya. The Russian forces drove this back at considerable cost.
They then went on to crush another area of Dagestan which had declared itself a separate Islamic statelet, if you will, with whom the Russians had arranged a truce in the previous year. This was then followed by the bomb explosions in Moscow and elsewhere. Regrettably, it's still not possible -- and perhaps never will be --to give a conclusive answer as to who was responsible for these explosions. On the one hand, this was clearly very convenient for the Russian government in terms of the election of President Putin and the evident desire of the Russian Army to invade and reconquer Chechnya.
Also, there was one very fishy incident in the town of Ryazan where officers of the Russian Intelligence actually planted a bomb and claimed that it was part of an antiterrorism exercise. There had been incidents like this over the years, they had legitimate exercises, but certainly the circumstances surrounding Ryazan were highly suspicious.
On the other hand, you do have these Arab-led radicals in Chechnya who have a long history of this kind of thing. There have also been suggestions that it could have been members of the Dargin minority in Dagestan taking revenge for the destruction of their villages by the Russian operation against Karamakhi. Basayev, himself, when interviewed at the beginning of September 1999, by a Czech journalist, actually said that he thought it was Dagestanis that carried out the attacks. The answer is that we just don't know for sure, it wouldn't surprise me to learn it was some sort of maverick operation on the Russian side. I can't say it would surprise me to learn that it was somebody, at least on the Mujahideen side, either.
Anyway, this was followed by a new full-scale Russian invasion of Chechnya, which was motivated, it seems, by three motives: one was genuine, there was, clearly, a genuine and major problem in Chechnya, about which something would have had to be done, sooner or later. The disastrous decision actually to invade, however, seems to have been motivated by three factors: one a desire for Putin, who after all was coming from nowhere to try to become Russian President, having been essentially nominated by his predecessor, Yeltsin, and clearly needing a victory in order to generate public support for himself, which unfortunately proved to the be the case.
Second factor, evidently a very strong Russian military desire for revenge for the humiliating defeats they'd suffered at Chechen hands in 1994 to 1996.
And thirdly, a desire to show the rest of the world, more particularly Russia's neighbors in the former Soviet Union, that the Russian Army was back and that they must pay much more attention to Russia's wishes. In the case of the Georgia and Azerbaijan, in particular, that they must modify or end their attempted movements towards the West.
The results were, as could have been predicted, that the Russians had more military success this time, partly because they used far more troops and their tactics were better. It seems that because, on this occasion, a good many Russian soldiers felt that unlike the first time, Russia itself had actually been attacked. Russian military morale was higher.
On the other hand, as we've heard, the level of atrocities by Russian soldiers was even higher in this war than in the first and for reasons which also have to do with greater hostility to the Chechens. To judge by my interviews with Chechen refugees the vast majority of Chechens were profoundly opposed to the activities of the radical forces of Chechen commanders and of the criminal gangs in 1996 to 1999. From my own experiences, I would say that if these forces could have been somehow mobilized behind Maskhadov and against these forces, they would have represented a vast majority of Chechens. But of course the atrocities committed by Russian troops and the casualties caused by bombardment meant that the Russians had simply created more and more enemies in Chechnya. They have greatly diminished what might otherwise have been some fairly strong support for their own Chechen allies.
Of course, they failed to win. They've captured the main population centers, captured Grozny, destroying most of it in the process, yet again. But they haven't been able to capture or destroy most of the Chechen and, indeed, international groups fighting against them. A guerrilla and terrorist war against the Russian forces continues causing around 20 Russian fatalities a week, at present and, of course, leading to an even greater number of Chechen civilian casualties as the Russians retaliate. In recent weeks, Putin has announced a new strategy in Chechnya involving the withdrawal of most of the Russian troops, reduction from a figure of 80, to 90,000 at the moment some 24,000, one army division, one reinforced interior ministry brigade. Now, of course, this may be a pure bluff, intended to impress the Council of Europe, the Bush Administration, and so forth.
However, given the fact that, as I've said, in recent months the Russian military campaign has not merely not been working, it has actually been generating more and more hostility among ordinary Chechens, it could be genuine. The pro-Russian Chechen leader Akhmad Kadyrov has certainly been telling the Putin regime very strongly, that Russian policy needs to be modified, that the Russian policy of conducting endless sweeps, of covering the country with roadblocks is simply leading to atrocity after atrocity and infuriating the population and that it would be better to scale down this operation to try to go in, instead, for more pinpoint tactics, trying to pin down and destroy the fighting groups by these means; and in general, to try and let him and his followers try to win back all those Chechens who, as I say, were actually profoundly opposed to many of the things that happened in Chechnya up to the Russian invasion. Will this work? It seems very doubtful. We've heard this morning all the reasons that ordinary Chechens have to hate the Russians, to take revenge on them. It seems, I would say, certain that as long as any Russian troops remain in Chechnya, Chechen fighters will go on attacking them.
If 90,000 men couldn't do the job, it's difficult to see why 25,000 should, given that their behavior to the Chechen population is not likely, in fact, to differ. While it's not fair to say that Kadyrov is entirely without support, he, himself, was after all, previously a supporter of independence until he became alarmed and disgusted by the progressive radicalization of Chechnya in the years 1996 to 1999. Nothing that I have heard from Chechen refugees suggests that he enjoys the sort of support which would allow him to stabilize the country and defeat the radicals without major Russian military support.
Above all, of course, because Maskhadov is still after all the legally elected President of Chechnya. While Maskhadov has a very complicated relationship with the radical fighters and is certainly deeply hostile to the international Mujahideen, he has also firmly rejected any compromise with Russia which does not involve a recognition of Chechen independence. Furthermore, it would be extremely difficult for this Russian regime, above all, to accept defeat in Chechnya at the hands of those Chechen forces currently doing the fighting. In fact, I think, a defeat on the scale of 1996, would almost certainly lead to the fall of the Putin regime in Russia, which means that rather than withdrawing after defeat, I fear, they're likely to reinforce again, which means, unhappily, in my view that this war will probably go on for a considerable time. I hope, however, that with some of the means advocated by my colleagues we may at least be able to contribute to moderating some of its more horrific aspects. Thank you.