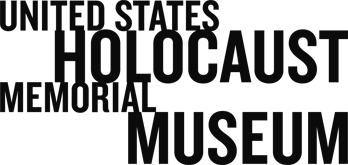 Genocide Warning: Sudan
INTRODUCTION
Friday, September 15, 2000
To compliment the new temporary display Genocide Warning: Sudan, Jerry Fowler, Director of the Committee on Conscience, hosts a panel to discuss the situation in Sudan.The panel included Jerome J. Shestack, William Lowery, Lomole Simeon Mwonga, Jemera Rone, and Roger Winter.
Event
JERRY FOWLER: Good evening. Welcome to the Holocaust Memorial Museum, and the opening of our new display, Sudan: Genocide Warning. I'm Jerry Fowler, the staff director of the Committee on Conscience here at the museum, and I wanted to start by setting a little bit of the tone that we intend to convey with our display and with this evening tonight and with steps that we'll be continuing to take over the course of the coming months.
These portraits capture the spirit of the effort we're undertaking and they're included in the display. These children from the Nuba Mountains were maimed when their school was bombed by a Sudanese government airplane on February 8, 2000. At least 14 children and a teacher were killed in that attack. After viewing the videotaped aftermath of the attack a Sudanese diplomat in Nairobi said the bombs landed where they were supposed to land.
On one level these portraits illustrate the brutality of the Sudanese government, which routinely and constantly targets schools, hospitals, clinics, even groups of civilians who have gathered to receive food aid. These portraits of maimed children illustrate the human cost of that brutality but they also capture the dignity and humanity of those who are suffering in Sudan.
These children inspire not just our pity, not just our outrage, but our empathy. They are not so different from our children and, most important for me, these pictures of children who are living right now capture the fundamental fact that we are not talking about history. We are talking about a catastrophe that is not over and done with. These children are alive but they are under attack. There is a difference that we can make. There are lives to be saved.
I'm very happy to introduce to you tonight the photographer who took those photographs and who was able to come visit us from San Francisco, Mr. James Nicholls, if you would stand up. And we were also going to be joined by another photographer who contributed photographs to the display, Malcolm Linton. He was taking a bus from New York so it was an iffy proposition. Malcolm, did you make it?
At any rate we're very happy that you could join us tonight. And to explain the Committee on Conscience genocide warning it's a privilege to introduce the chairman of the Committee on Conscience, Jerry Shestack.
JEROME SHESTACK: Thank you, Jerry, and we're delighted that you're all here with us. Someone asked me why are we doing this, why are we having this exhibit. It doesn't seem to fit quite in line with other exhibits in the Holocaust Museum.
When Elie Wiesel helped found the Committee on Conscience of the museum he said that this museum bears witness and recalls the past but if it does not address the future then it dishonors the past. So we're here to address the future but there's something a little bit deeper than that and I'd like to tell you a story, the story of a man who is telling his young son about the sacrifice of Isaac.
You remember that God told Abraham in the first book of the Bible that he should sacrifice his son, Isaac. In obedience to God Abraham took Isaac up to the mountain and was prepared to sacrifice him. Just before he did an angel came and stayed his hand and gave him the ram as a substitute. The little boy asked his father. He said, "Daddy, suppose the angel had come late? What would have happened?" The father said, "My son, an angel doesn't come late."
Well, the father was not exactly right. The angels came late during the Holocaust. The angels came late in Bosnia. The angels came late in Cambodia. Throughout our history angels have come late. It may be that angels in their own domain have the right to be or are entitled to be late but human beings cannot be late. One of our purposes is not to be late, to give early warnings of genocide and crimes against humanity.
When you go back and you talk to people, whether it's about the Holocaust or what happened in Bosnia or what happened in Somalia, the most frequent answer you get is well, I really didn't know. I really didn't know what was happening. I hadn't heard about it. Well, one of the purposes of the Committee on Conscience is that we all do know and we cannot say we did not know, and hopefully we'll also not be able to say we did not act.
You have outside in this exhibit that was so brilliantly prepared by the Holocaust Museum staff, 12 pictures. Those pictures tell you more than thousands of words can tell you. I hope all of you if you've not already seen them will look at them and look at the brochure. It tells you in very short words what is happening in the Sudan, the longest civil war in history, two million dead, another four million displaced, the six points of what the Sudanese government is doing, dividing and destroying ethnic communities, tolerating mass starvation, tolerating slavery, bombing civilians and hospitals, disrupting and destabilizing ethnic societies, and persecuting on the basis of race and religion.
All of these add up to what is very close to genocide and certainly it merits our early warning and our attention throughout the opinion makers of the world and wherever we can affect something that perhaps brings about a change or at the very least alerts people to what's going on.
We have tonight a very, very distinguished panel. It will be chaired by Mr. William Lowery. You have the bios of the panelists with you so I will not repeat them and the moderator will introduce each one as they go along.
Again, we're very happy for you to participate in what for us is a seminal event, the exercise of the Committee on Conscience in one of the horrors that are with us and may grow worse in our current world as we enter the new millennium. Thank you.
WILLIAM LOWERY: I'd like to express my appreciation to the museum as well. As we come and serve you as a panel and as I moderate this panel, I think there is a tremendous contribution that the museum and the Committee on Conscience are making to the entire community that has been concerned for years about Sudan so that rather than focusing on one particular element in a very complex set of issues about Sudan they have been able to bring this together, describe it as a web of tactics that when they are all taken together threaten entire groups of people.
When they are taken individually as issues it is a human disaster but when taken all together they merit this warning of genocide. When you take this web of tactics and add to that the oil that is being developed now in Sudan and that provides both the motive and the means for continued destruction it is a very serious situation that warrants the response of the international community.
Tonight on this panel we have some terrific experts who will share their own expertise with us and in the process of this evening as you came in you received a piece of paper that had a 3 by 5 card that was stapled to it. So as they make their presentations if you have a question that you would like to pose to the panel we'll ask that you write it on the card. At the end of the presentations some of the museum staff will come down and pick those up from the end of the aisles, bring them to me, and that will be the basis for the question and answer period.
You'll also notice that there's an evaluation form that the museum gives out for each of its presentations, and we would ask that you complete those before you leave this evening and hand those to museum staff who would be at the doors.
We want you to feel free at the end of this to spend some time with the exhibit, to notice that the brochures are right at the center part of the exhibit, and take those to share with others and urge them to come. This exhibit will be up for some months and we want as many people as possible to see it. On the brochure there is also a website that is indicated for the museum and for the Committee on Conscience. And that website has additional information about Sudan, and if you would like to pursue your interest in Sudan you can find the links there that will give you the information that will be extremely helpful.
I'd like to introduce first of all Lomole Simeon Mwonga, who will present. He comes to us from Khartoum, he is the chancellor of the Diocese of Khartoum. That means he is the lawyer for the church. He has been at the forefront of the battle of trying to protect properties and to resist persecution both of religious communities and also within the internally displaced communities that are gathered around Khartoum.
And so I introduce Lomole and welcome him to this panel.
LOMOLE SIMEON MWONGA: In the first place I would want to thank the administration of the United States Holocaust Memorial Museum for giving me this opportunity. As you have heard in introduction and I would like to repeat, I'm Lomole Simeon Mwonga, currently now in the US for a diplomat course in theology.
As all of you have seen or heard what is happening in the Sudan, I would like to take you back some few years in the history of the Sudan. The problems in the Sudan started to me in 1953, when there was a conference in Cairo in Egypt, where the Declaration of the Self-Determination for the Sudan was declared. In that conference very, very unfortunately the southern Sudanese opinion was excluded.
In 1953, when independence of the Sudan was declared from the colonial regime rule, also southern Sudanese opinion was not sought. When the British left all the public service positions were really in the hands of the Arab northerners to the exclusion of the southerners. Exactly that was how the problem started and when the problem started. Before 1956 actually the southerners felt that they were being marginalized and that brought about the mutiny by the Equatorial Corps of the Sudan Defense Force in Torit in 1955 and that was the start of the problem.
I just wanted to give you this brief account of this part of the history of Sudan so that you know exactly how the problem started. Many of you may have read in the newspapers or over the TV or radio that there is persecution of the church in the Sudan. Many of you might have also heard that the Sudan government is saying something different: that there is no persecution, there is religious tolerance in the Sudan, there is peaceful coexistence of religions in the Sudan. To me I think this is deceiving world opinion because right now we have problems and we are suffering under the present regime in the Sudan because of what is happening.
Our problem actually started when we go back to history again during the Abbud regime in 1958 to 1964 there was what we call the Missionary Societies Act of 1962. That act was actually the beginning of persecution of the church in the Sudan because that law prohibits in fact public worship. If you want to go and preach in a certain place the law tells you to go and get the permit for you to go and pray. We continued under those circumstances as churches in the Sudan up to 1990, when the present government came to power and abolished that law. The Missionary Societies Act of 1962 was abolished.
Now, it was replaced by the Religious Activities Act of 1991. Now, what happened? It became worse because the 1991 Act even said churches are not to be given land for building houses or churches, places for prayers and worship. Secondly, under the law of 1991 the churches are actually made as charitable organizations. They are to be divested under that law, and the property of the church becomes public property.
In fact it amounts to the fact that the churches have become some kind of a trustee as far as property is concerned. The church holds that property as in trust for the government because under that law, again, the churches are required to report as to the sources of their funding and every year the churches are required under that law, again, to report as to their budgets. At the end of the day that law gives the government power to come in any time and take over a church and the property on the pretext of public interest. Now, what that public interest means to the government, I mean, is something that we do not understand.
In 1991 the conflict between the government and the Episcopal Church of Sudan of which I am the chancellor, was started. And that conflict started with our own headquarters of the Episcopal church of the Sudan. The government came and took over our headquarters. We were keeping on, just resisting the seizure of the property, until when things came to a head just in 1997. We were in court, up to today we are still in court. We have gone to petition even the Supreme Court, the highest court in the country, and at a certain stage way back in September 1999, when the government secured a court order to evict us from our own headquarters in Omdurman, and the Christians said if this is the case let's have three days fasting and prayers in that particular place and let's see how the government is going to evict us. So we had three days fasting and prayers in the same place and on the third day we invited the government to come and listen to what we are saying.
In that meeting I was one of the speakers and several bishops talked and I think the message we gave the government was we know by court order you are going to evict us from here but we are trying to tell you that we are not moving away from here. You can bring your tanks, you can bring your planes, you can use your police, but we are not moving away from here.
There were government ministers in that city and I think they got the message. One of them got up and said we are sorry. What the governor of Khartoum did is against the government and we are going to give you back this piece of land. Tomorrow let your chancellor come to the Governor's office and pick up the deeds of title. We thought that was a very serious statement from a serious minister. When I went the next day I was told that the documents were not ready and up to today the documents are not ready, and I haven't got them up to the time I'm speaking now. That gives me the impression that I am not going to be taking the Sudan government officials seriously because sometimes they tell me that what they are saying is just for public consumption but what they are doing on the ground is exactly the opposite and this is what has happened.
Up to today since 1990 we have been fighting for that and up to today the government has been telling the whole world that the property in Omdurman is given back to the church. To me this is a flat lie because the decree confiscating the property is not nullified, the court order of eviction is still in force, and we have not got the deeds of title to the land. The land registry up to today is not altered so the property of the church in Omdurman up to this time still remains in government hands.
Now, in 1992 the government confiscated land of the church buildings owned by the Episcopal Church of the Sudan in Al Ubayyid and that was a big church. They broke the cross and they took everything without fair compensation.
In 1997 we were having a very big ceremony in Kadugli, that is in the Nuba Mountains. We were enthroning the Anglican bishop of Kadugli. Now, when we were in prayers a group of armed men, about 30 of them, came and sealed off the church and threatened to burn the church with us inside. Some of us have to come outside and negotiate with them only to find that these were government militias and that was the unfortunate thing. We negotiated with them. We said okay, if you want to burn the church, please let us finish this function and you can do whatever you want. So they went. In fact on the night of 17th of September 1997 the church was eventually burnt down to ashes with everything within. Here is the Sudan government sitting without making inquiries, no investigations, no nothing, and no statement is even made by the government.
In 1998 the government in Khartoum confiscated the Roman Catholic Church club - without any explanation, without any reason given. They just took over the buildings and all the land around it and that was done without explanation. We were not able to secure back the place from the government up to today.
Now, we in Khartoum diocese are a host to 2.5 million displaced people from the Nuba Mountains, the southern Blue Nile area, and then the southern Sudan. These people were displaced because of the war. They come to Khartoum for safety. The government comes in and takes them and dumps them in the garbages in the vicinity of Khartoum. Once these poor people clean up the garbages then the government comes and makes a second displacement and then takes them very far away in the outskirts of Khartoum into the desert where there is no tree. This second displacement by the government usually takes place at a time when the weather in Khartoum is hostile, either very hot or is either very cold.
I can recall and give you an example only of one instance when the displaced people were dislodged from Fitihab and were taken to northern Um-badda in Omdurman area and that was when it was completely cold. So many children died because of exposure to bad air and bad weather. Three years ago this happened in Haj Yusef in Khartoum North. The people were displaced and taken far into the desert when it was extremely hot. You can imagine how bad it is for you to get exposed into the sun when it is sometimes 150 degrees Fahrenheit or 200 degrees Fahrenheit without a shelter in the desert.
So these are some of the things and this happens because the government didn't want people because when they come as displaced people they come as families, they come as clans, they come as tribes. You are now going to be scattered, causing dislocation of families, dislocation of ethnicities, of groups, and this is being done by a government which is supposed to be a national government giving protection to its own citizens.
Now, in Renk Diocese, which is one of the dioceses of the Episcopal Church of the Sudan in southern Sudan, we had a school. We went to the government, we were given the land, and we have all our papers and so on and we built a school. After building the school the government said no, this school is in the road. You demolish it. We said no. You demolish it. You do it. When are you going to do it? Up to today the school is under threat because actually the thing is they do not want anything that is a church school.
Now, in the so-called shanty areas in Khartoum our churches are being demolished on the pretext of town planning now. But these roads that pass through our churches and our schools do not pass through the mosques and the Khalwas. Khalwas are Muslim schools. They don't pass through. When the road is almost approaching a Khalwa then it is diverted. So these are the kind of things we have.
To conclude, I think when we say that is persecution these are some of the few things that I wanted you to know so that you can understand the persecution. But it is more than that. I mean, I am saying the persecution does not end even with me, who am alive. Even our dead are being persecuted because three weeks or four weeks ago I was informed and I have the document. The government has taken over our only graveyard where we bury our dead in Khartoum. The secretary general of the Sudan Council of Churches has given orders to go and exhume the dead bodies and then the bones of those who are buried there because that place has become a government place. What the churches are now saying is okay, we cannot take out our dead. You come and do it, we are not doing it, and it is now a problem.
So this is the level of persecution we have in the Sudan. Even the dead are being persecuted and we are being told maybe we are not given the right to bury our dead. We have no rights even of burying our dead in the Sudan.
This is what it is and this has been the problem I have been living with in Khartoum until I came to this country and it is now a problem that is still going on and I don't think it's going to stop because whatever happens I would wish some of you visit the Sudan and maybe go and ask the churches and you see for yourselves what has been demolished and what is happening on the ground leave alone this displaced people in the shanty areas when they are being displaced. Of course, the question of woman abuse, not to mention rape, some of these things, they are there.
So as my time has come to an end I would at the end welcome questions, and I will be ready to answer some questions. This is the information I wanted to pass, that when we as churches say that there is persecution in the Sudan we say because we are the people being persecuted and we know what's happening on the ground. Thank you.
WILLIAM LOWERY: Thank you, Chancellor Lomole. As you will see in the brochure and you will see in the exhibit, what the Committee on Conscience has put together as part of the message is that there is a web of tactics, six primary tactics that are used by the Government of Sudan that creates this threat of genocide.
The two central are divide to destroy and the use of mass starvation as a weapon of destruction and out of those come additional tactics, toleration of enslavement, incessant bombing of communities, disruption and destabilization of communities, which Lomole has been able to point out for us in terms of what is happening even in the Khartoum area as two and a half million people displaced from their own communities then are continuously displaced and disrupted in their places where they have sought refuge, and the widespread persecution.
Now, underlying all of that there must be the means and a motive to use these tactics for further destruction and the development of oil comes to that. So we have with us today Jemera Rone, who is with Human Rights Watch and has also become one of the top experts if not the top expert in the world on what is happening with the development of oil and the displacement of people, particularly in western Upper Nile.
So, Jemera, welcome.
JEMERA RONE: Thank you very much. It's really a privilege to be here and to see the very powerful exhibit that's been put together to raise public consciousness about what's happening in Sudan.
The civil war in Sudan is 17 years old. This is the civil war that started in 1982 and is still continuing today. There was a previous similar civil war from 1955 until 1972 that the chancellor spoke about. There have only been eleven years of peace in Sudan since its independence in 1956. This is the longest war going on in Africa and in the world in fact as far as we know and yet we hear little about it.
I have a map that I think can be shown on the screen in back of me that will show you the size of Sudan. That should be flipped.
WILLIAM LOWERY: A backwards Sudan.
JEMERA RONE: The north-south is right but the east-west is a little turned around. Sudan is the largest country in land mass in Africa. It has about 27 million people living there. No one really knows exactly how many. It's one of the poorest countries in the world. It's very diverse in terms of ethnic, religious, racial, linguistic, every criterion you could want. It's much more diverse than the US is.
I'd like to point out a few things on the map that I think will help us understand a little bit about the war and the causes for the war and how we see human rights abuses continuing and spreading on account of the development of oil. First of all, the capital is Khartoum and that's the place where displaced persons have fled from the south and the war zones. The reason they've gone there is because as in many Third World countries all roads lead to Rome. All the transportation networks go there.
The south is roughly the southern third of the country. What these blocs represent on this map are oil concessions. These are the concessions that the government has sold or is trying to sell to foreign oil companies to develop. You'll notice most of the area is in the south. There are two important resources at stake in the war. One of them is water, the waters of the Nile. You can't really see it on this map, but the Nile passes from Uganda in the south, through the south, and up into the north, through Khartoum and into Egypt. Like that, that's the way more or less the Nile goes. The waters of the Nile are very important to Egypt because Egypt buys this water to feed its burgeoning population.
The other really important resource that's mostly in the south, of course, is the oil and this oil was explored during the period of peace, the 11-year period that I mentioned when there was peace. Since the war broke out, however, the oil has remained undeveloped until a few years ago. That was because both the water and the oil were targets of the rebel army early on in the war in 1983 and 1984.
I'll show you the part that the government has now been able to develop and despite the war it's been able to conduct this development because it reached an agreement with one of the southern rebel factions that was on or near this territory and it gave them just the toehold that they needed. This is in line with the divide and destroy strategy that was talked about.
The government has made most of its progress in the south in the war not through military means up until now so much as through political means turning one tribe against another, exacerbating ethnic hatred between southerners, and using southerners, arming one group against another. It's been a very pernicious development and it will have very long-range effects on the future of the south.
But let me show you where the two blocs are being developed. Blocs one and two, maybe you can see them, right there. That small bloc is now producing revenue for the government equivalent to 20 percent of its annual budget according to figures that the government gave to the IMF. Now, you can imagine if you're the government and you're getting all that money from those little plots of land, relatively speaking, what there must be in the rest of the south. And that is exactly what we foresee as being a big human rights/ humanitarian problem in the future.
Those two blocs have been developed because the government has used militia and its own troops to clear off the residents of those areas. They were Dinka and Nuer people. They were from the two largest tribes in the south. As a result of these tactics, and they included burning, looting cattle, stealing grain, burning homes, killing people, capturing them sometimes, because of these tactics they managed to deliver to the oil companies an area that was practically clean of civilians.
This is the strategy used not only in this country but in many countries in the Third World to develop oil; that is, they put a cordon sanitaire around the oil operations and governments feel that they can best protect foreign oil companies this way, particularly when there is a war going on, and that is certainly the strategy that's been followed here. So the people have been forcibly displaced, thousands and thousands of them, and squeezed into other areas.
Now, the area where the Blocs 1 and 2 were not as heavily populated as the areas into which these people were forced to flee. I'm not talking about any proper relocation, compensation, due process. I'm not talking about that. I'm talking about pushing people off their land through armed force with no compensation and no attempt to give people another place to live. Just get off. This isn't yours. We need it. That's on the rare occasions where there were conversations.
Now, the place that they're going to is a much more heavily populated area. I say going to because unfortunately we can see what's coming. The next area that has been marked for development where an oil company is trying to complete exploration, is Bloc 5A. That is immediately to the south of Bloc 1 and 2. What makes Bloc 5A interesting is its location and the fact that there is a 1,000-mile pipeline that now goes from Bloc 1 and Bloc 2 to the Red Sea and that's the point at which the oil is exported, sold abroad.
If it weren't for the pipeline being completed nobody would be interested in Bloc 5A. Now it's the closest one and it could be hooked up easily to the pipeline. That's why for the past two years we've seen an incredible amount of fighting by the government against anti-government forces and rebel forces and different coalitions representing the people that live on Bloc 5A. They're of the Nuer tribe. They're the second largest tribe in Sudan and the population there is very dense. They have a lot of cattle, too and, of course, these are the target of looting.
But the UN relief operations don't try to keep account of atrocities. I wish they did. But what they are after is people who are in need of emergency relief and assistance and, of course, these people who have been burned out and pushed out of their homes and forced to flee elsewhere are desperately in need of assistance. Not all of them can be reached by the UN. There have been a number of flight bans that the government has imposed.
(Interruption)
JEMERA RONE: The military expenditures that the government says it anticipated for the year 2000 are about 35 percent of its budget. That's all the 20 percent of revenue they anticipate coming from the oil plus a lot more. The fact is that probably the revenue from the oil this year will be much larger than 20 percent because world oil prices are so high.
The other thing that's distressing when you look at the numbers that the government gave the IMF is that in 1998 they had a certain level of military expenditures before they exported any oil. In the year 2000, where they have a lot of oil revenues, they are spending twice as much in terms of dollar expenditures on military supplies as they did in 1998. So they've doubled the hard currency that they're putting into the military in two years and that is attributable to oil.
So not only does the oil bring with it an increase in arms. It also brings a great expansion of the war. There have been many more bombings in the south in the Nuba Mountains numerically in terms of bombs that have fallen, in terms of bombing runs, in terms of days in the month that people have been bombed all over the south, not just in the oil area but particularly in the oil area.
That military activity has greatly stepped up in this last year at the same time as oil revenues have stepped up. So the means and the motive that are referred to in the pamphlet are there. The motive is, of course, to acquire more land by pushing people off of it and to expropriate that revenue. At the same time all the land that they manage to grab a hold of is producing more money that they can turn around and use on arms that they can then use to clear off more land.
Unfortunately, this decreases, I think, the government's motivation to want to reach a settlement in any peace negotiations because one of the issues that the southerners raise is self-determination and if there were self-determination then presumably all the oil would go off with the south and you can see that this is not a very pleasing prospect to the government.
So I think there are other things I would talk about, but we can leave that for the question- and-answer session.
WILLIAM LOWERY: Thank you, Jemera. She has well illustrated the government tactics of divide to destroy and particularly illustrated that around the oil fields and the accessing of that oil.
Now we're going to turn to the third member of the panel, Roger Winter, who is the executive director of the US Committee for Refugees. Roger is one of the great experts around the world on refugees and displaced people. He has responsibilities that are global in nature but his heart has particularly been focused on Sudan and it's under the offices of his organization that the research was done, a paper entitled "Quantifying the Genocide of Sudan in the Nuba Mountains," in which that research produced the information that now is quoted around the world, the death toll that is approaching 2 million. That has come from this organization and its fine work to be able to do that kind of documentation.
Roger, you're welcome.
ROGER WINTER: Thank you. I want to congratulate the Holocaust Museum and particularly the Committee on Conscience. I have to tell you that to have an organization like the Holocaust Memorial Museum jump into what is absolutely the worst humanitarian disaster in the world and to focus on the human rights abuse and genocidal aspects of what is going on there is of great benefit and I can tell you it's well known already in Sudan. It's already well known throughout East Africa that you have taken this step.
I'd like to make four quick points. Given the time we have, it will be done in abbreviated fashion but we'd welcome questions afterwards. First of all, how did we wind up with this particular government in Sudan? What you need to know for background purposes is that it was preceded by a government which in 1988 and 1989 wound up in a peace process with the southern rebels.
That peace process was terribly, terribly important but also threatening to the extremists within what we now call the National Islamic Front. It was threatening because basically it resolved the issue of the relationship between religion and the state in Sudan. It enabled a humanitarian program to function that would serve civilians whether they were in rebel-held areas or government-held areas and this tremendous breakthrough that occurred in this time period I'm talking about, this peace accord, was going to go fully into pace on July 1, 1989 and on June 30, one day earlier, the National Islamic Front staged its coup. It overthrew the then government, which had been an elected government, and it began to put in place very rapidly its particular program.
What was its program? Its program was to abort peace. They hadn't achieved their ends and certainly things were going in the opposite direction because the resolution of the issue of religion and state didn't place them exactly where they wanted to be.
Their coup aborted political compromise. It crippled this new, unique humanitarian program that would serve civilians regardless of whose territory they were in, the government's or the rebel's, which is called Operation Lifeline Sudan, and they then embarked in a very fierce way in this divide-and-rule kind of strategy that my colleagues have already mentioned to you.
The National Islamic Front is an extremist group. It is a minority group but it holds power, state power, and has ever since that day. Just to give you an example or two of their extremism, in terms of international affairs they were one of very few governments that sided with Saddam Hussein during the Desert Storm war and you may be aware that the president on Sunday of this week at the Organization of the Islamic Conference demanded that the conference adopt a jihad against Israel, a jihad, as they said, in all its forms.
This is where the government of Sudan is coming from and how they got into that position. How, secondly, do they survive? First of all, they survive without popular support. This is an extremist, minority-based government. The conflict in Sudan is not a conflict that you can simplify easily and the tendency is to oversimplify. And here in this country we talk about Christians versus Muslims and things like that, but you need to understand most northerners, most Arabs, must Muslims, aren't in sympathy with this government, either, as most of the south is out of sympathy with this government. There are opposition groups made up of southerners and northerners alike that collaborate against the government in something called the National Democratic Alliance.
When the NIF government came to power it purged the military, it purged the universities, it purged the media and also purged most women from their positions. There isn't a popular political support for it, but they have consolidated their power through these kinds of tactics.
They survive largely with support from the outside, from radical Arab and Muslim entities. They survive in part because of the relationship with Egypt, which is somewhat protective of them. They survive in part because they are, again, somewhat protected by the People's Republic of China. China has relationships and Jemera was just talking about oil. China is one of the major developers of the oil fields and one of the major beneficiaries. It also survives because increasingly European governments are much more interested in sinking their teeth into the oil fields of Sudan and are increasingly caring much less about issues of human rights and genocide.
Thirdly, I'd like to focus just for a moment or two on this tactic of bombing because you hear there's a civil war going on. You may say well, in a civil war military things happen. That is not what bombing in Sudan is all about. Nowhere in the world am I aware of a government which routinely bombs civilian targets. I say routinely bombs.
Now, nobody really keeps account of all of this. We do the best we can, but many of the instances of bombing are not really reported. They happen in isolated areas. But the targets are very consistent. They're very seldom military -- almost never are they military. They are hospitals, they are churches, they are relief sites, they are marketplaces, anywhere that you can see people congregating. You almost never see the rebels from these kinds of planes.
I took my own board over there not so long ago and we visited a hospital. This was a hospital supported with your taxpayer money and mine. We visited the hospital and what did we see? We saw newborn babies. We saw people who had stepped on mines whose bodies were being repaired. We saw people who had malaria and had temperatures that had them unaware of even where they were, temperatures so high. They were the kind of people you expect to find in a hospital and I can tell you that when my board left they said right on. This is a good use of American taxpayers' money.
Shortly after we left the hospital it was bombed. This routinely happens, time and time again. Look on our website, www.refugees.org. You will see a list of the bombings to the best that we can maintain this kind of catalogue.
This is a terror tactic. This is not a military tactic. It's a terror tactic against people, against the organizations that try to meet the relief needs of those people. The bombing even occurs against NGOs, the relief organizations, the UN Operation Lifeline Sudan itself, and, if you're familiar with the International Committee of the Red Cross, they even have bombed ICRC when it's on the ground trying to do its humanitarian work.
Fourthly, I'd like to test just for a moment the use of the term "genocide." Now, in the midst of this civil conflict it is not the case, in my view, that every death is attributable to genocide. It is a very complicated war, it's gone on for a long time, but I do think that there are very clear indications that "genocide" is an appropriate term to use, particularly if you use it in targeted ways with respect to Sudan.
A couple of clear examples before I turn to the one I really want to explicate a little. What happens around the oil fields that Jemera was talking about isn't just an effort to clear people for the sake of clearing people, although that is part of it. These people are being cleared because of who they are. They are unreliable populations in the eyes of the government because politically, often religiously, often ethnically, they are not from groups that are government supporters.
What happened in northern Bahr Al Ghazal in early 1998, when there was an incipient famine coming on and when the government chose to shut down the international relief effort, I think was a very conscious indication of what the government's intention was. It was to clear the population out of that area, again because they are considered unreliable.
But I'd argue that the very clearest example of all, and there are others in Sudan, is what has happened with the people of the Nuba Mountains. There is very clear evidence that it is the government's intention to obliterate Nuba society and culture.
Nuba Mountains are not in the south of Sudan. They're actually in the north part of the country, the central part of the country, but technically it's above the south. There's very clear documentation and evidence of systematic destruction of villages, frequent bombing of villages. I've seen them myself, the abduction of the inhabitants of villages, taking them to so-called peace camps which are anything but peaceful, the forcible conscription of Nuba men, not just the rape of women but the "marrying" of women to government soldiers and militiamen for the duration of their tour of duty in the Nuba areas, the separation of children from their families, so that they can undergo indoctrination.
I've seen people in the Nuba Mountains, which for quite a period of time, by the way, was totally isolated. You couldn't really get there for a period of years. I've seen people absolutely naked. These are not people who are naked by choice. I've had people stand in the woods or as they would say there the bush, and talk to you because they were embarrassed about their physical nakedness because of the composite effects of all of this violence, of all of this isolation, of all of this disruption, the indoctrination, the separation of families, and all the kind of stuff that's gone on.
For a long, long period of time the United Nations itself was barred from visiting the Nuba Mountains to try to figure out a little bit about what the humanitarian needs of the population are. And in fact while the government did under some substantial pressure allow the UN to go there to make an assessment it never has been able to be bounded by the UN to any kind of actual response to those humanitarian needs.
The Nuba people are declining in population. The Nuba people who are what we'll call free Nuba, who are not in peace camps and that kind of thing, are occupying a shrinking area and at least some of the estimates that I've seen conclude that in terms of Nuba who are living according to their traditional cultural pattern they may amount to only a fifth or sixth of what they were 10 or 15 years ago.
So this is a population which is being culturally liquidated very clearly, a black spot that doesn't fit the pattern that the National Islamic Front would like to see in the Sudan that it controls, and so they're about to disappear.
With that I'd suggest that the concept of genocide and the use of the word in the case of Sudan is not at all inappropriate.
Thank you.
QUESTIONS AND ANSWERS
WILLIAM LOWERY: Thank you, Roger. Thank you, members of the panel. I'm going to ask that those of you who have questions to write them on the card. Just raise your hand and pass it down toward the end of the row, and one of the staff members will come and pick those up and bring them to me.
While those are being collected I'd like to ask a first question to the panel so that they can be addressing one question while we're waiting for your questions to come.
The question I have for all of you as panel members is what can citizens do. Those who are right here tonight, if they want to educate themselves about Sudan and find ways to respond to the information you have given them, what would you advise them to do?
ROGER WINTER: Well, I'll start. First of all, being here is part of it, being present, being engaged. The American media don't cover much about situations like Sudan. They don't cover Africa well at all and these kinds of things happen and largely they go completely by people.
So being aware, staying up with this topic, and then expressing yourself about it through whatever mechanisms are available to you. We have a growing constituency in the Senate of the United States. We have a growing constituency in the House of Representatives, both Republicans and Democrats, liberals and conservatives. When they focus on Sudan they understand. More than many circumstances that I've had to deal with Sudan is marketable despite what people will tell you because when you hear the story of Sudan you understand what the implications are and understand something about the conflict.
It is terribly important that we have Congressional support because the United States not only is obviously a significant power, but it is the primary power in the world that has shown some interest in Sudan. And that's because there is a building constituency and there is a core of people in Congress and they need to hear that there is a constituency out there for Sudan.
LOMOLE SIMEON MWONGA: Yes, I think what citizens in the United States can do in this kind of situation, I mean, I'm going to be talking like a man of the church.
For those of you who know that we as human beings God made us in his own image and the Christian message and the Christian mission are we are not advocates of violence and wouldn't like to see that image of God being destroyed by another human being, then if that is our mission I think it's very, very important for all of us to stand together in situations like we have in the Sudan.
How do we stand together as citizens? There are so many ways that we can stand together to save a situation. We can stand together by prayers, we can stand together even by saying no to the Sudanese government that is doing that thing, and we can stand together maybe in one way or the other giving pressure to our own governments to give pressure on the government of the Sudan.
There are so many ways we as citizens can really respond to situations like this and I think one of the things, if I may be right, is that maybe the American public is not well educated about what is really happening in the Sudan, surely, but also as citizens you need to be if you want to know. I think there are so many channels that you can get educated about the situation in the Sudan. There are so many ways of how you can get yourself educated of what is happening in Sudan.
I mean, one of the most important things is we as people and we as citizens can respond. There are so many ways for responding and I think if we follow those ways or if we survey those ways and when we discover them we shall be able to do something as citizens to save situations like what is happening in the Sudan.
Thank you.
JEMERA RONE: I think first of all tell your friends. Tell your friends to come to the museum and see the exhibit. See if you can interest any group that you belong to in having speakers about Sudan or in getting more education about Sudan and trying to find out ways you can be useful.
There is a lot of information on the web, as Bill has mentioned. You can contact the Sudan government. They do have an embassy here, although there's no ambassador because of the very low state of diplomatic relations between Sudan and the US government.
The government says it doesn't care about public opinion or foreign opinion or anything but it actually does. It's very important for this government to have good relations and to have a good image. They are trying for that. Your letters can remind them of all they have to do before they actually get any good citizen awards.
To know what you can do with the US government you have to know a little bit about what US policy is right now. It's a unilateral policy that's just the US government vis-a-vis the government of Sudan. There are very strong economic sanctions against the government of Sudan. Companies cannot do business with Sudan. American citizens can't be on contract with the government of Sudan. It's a crime. So these sanctions are much stiffer than anything else that exists in any other part of the world.
The US has not been able to diplomatically lead on the issue of Sudan so it has not been successful in getting any of its allies to sign on to any of the sanctions. The US has gone very far in terms of sanctions with the exception of gum arabic, I have to add, as something that Congress wrote at the last minute into the sanctions bill.
Sudan really needs international attention at the UN level so anything that can be done to bring together other countries with the US in a strategy at the UN to elevate the issue of Sudan to the level of the Security Council, where it's really just not been discussed, is desirable.
So pressure through groups that you might have contact with, the UN or other governments, would be very helpful. Also, with regard to oil there's a lot of citizen action going on there. Canadian groups, church groups and relief groups and others have been waging a campaign to get their government to put sanctions on the Canadian oil company that's doing business in Sudan. They haven't been very successful, but they have definitely raised the profile of Sudan in Canada.
They've had a proxy fight with this company, which is called Talisman. It has a website, Talisman Energy, and there is a divestment campaign going on and in fact many American pension funds and others have sold off their stock in this company to protest the fact that they're doing business and in partnership with the government of Sudan.
The US Committee on International Religious Freedom, which was created by an act of Congress, has taken a lot of very innovative steps with regard to trying to bar companies that do business in Sudan from going to US capital markets to raise money.
This is a new tactic in the human rights field very creative. So far, they haven't been able to persuade the administration of it but the fact that they're making motions in this direction, putting out press releases and creating a lot of bad public relations for companies associated with Sudan who want to float issues on the stock market, has been a very powerful message to the corporations involved. So there's a lot of activity in that area, too.
WILLIAM LOWERY: I'll probably come back to that issue in just a moment but I wanted to get this question in first, the next question: How have Muslims generally and Louis Farrakhan in particular responded when confronted with what is going on the Sudan?
ROGER WINTER: I assume they're talking about Muslims in Sudan?
WILLIAM LOWERY: The question just says Muslims generally so Muslims in Sudan, Muslims elsewhere.
ROGER WINTER: As I tried to indicate, people oversimplify the conflict in Sudan. Most Muslims, most northerners, and most Arabs in Sudan are not really supporters of the NIF government.
The NIF government is an extremist minority group. So there are large portions of the Muslim population that are themselves out of a relationship with this government. Those that I'm talking about operate under an umbrella group called the National Democratic Alliance. Their headquarters is based in Asmera in Eritrea and they are engaged along with the SPLA, which is the major southern-based group which is a member of the National Democratic Alliance. These groups together are engaged in hostilities against the government.
Louis Farrakhan is not the only one who is untutored about Sudan. We and others have tried to reach out to him over time about some of the statements he's made. Again, he's not the only one that's provided a defense of and cover for what's going on under the auspices of the NIF government. They are certainly problematic but I don't think of any great impact, frankly.
WILLIAM LOWERY: Chancellor Lomole, this adds to this question but directed particularly to you. Have you sought help from the Arab Sudanese citizens and are they of any help?
LOMOLE SIMEON MWONGA: I think I would start by saying there has been sometimes some misunderstanding when we, the churches in the Sudan, say there is persecution and now coupled up with the fact that the government is an Islamic government in the Sudan some people in this context think when we say there is persecution simply because we hate Islam.
I think I just want to make this point very clear. We as Christians don't hate Islam as a religion but then we hate religion, whether it is Islam or Christianity, being used to suppress others. And when religion has become actually the order of the state, like what is happening in the Sudan, because the economy of the Sudan, the laws of the Sudan, social behavior in the Sudan is all Islamic.
Because the law has become Islamic the state is an Islamic state. And when we say we are being persecuted people should not think that we are hating Islam because even among those southerners I have brothers who are in the same family with me, my own brothers, who are Muslims. I have sisters who are Muslims.
This group, we don't have a problem with them but we are having a problem with the group that calls itself [undecipherable] or whatever they call themselves and the group that holds the reins of power in the Sudan and this is exact.
Now, in the Sudan, of course, we as churches, I mean, sometimes the Islam in the Sudan maybe is different. There are Islamic groups that are not part and parcel. They don't subscribe to the persecution. But usually our relationship is all that because this is a Christian and this is a Muslim and everybody keeps a distance from the other.
One instance, there are organizations. When the displaced people come from the war zones we have sought as churches the assistance of the Islamic organizations. But at the end of the day we will find only that as long as they discover they are going to be dealing with mostly Christians sometimes they pull out and we find ourselves alone.
And I'm trying to say that the church, of course, don't discriminate on those lines but we found ourselves that the Muslims on the other side do not want to cooperate with us. So we wouldn't like to be really looking like imposing ourselves on anybody else but that's it.
JEMERA RONE: I just want to add one thing from the human rights perspective. There's been very good work on human rights done in Sudan by northern Sudanese who are Arabs or Muslims or from that part of the country. There are a lot of human rights organizations in exile, unfortunately, but they've done very good work on the human rights issue and they're Muslims and Arabs and so on and so forth.
One of the most sensitive and touchy human rights issues in Sudan is the issue of slavery, which has seen a resurgence with the war, used as a tactic of counterinsurgency by the government by arming proxy militias to go raid their southern African neighbors and take women and children captive, never ever have to worry about government punishment or anything.
This practice was first brought to national and international attention by two Muslim Arabs who were lecturers at the University of Khartoum in 1987. They published the first study in decades about the resurgence of slavery in Sudan and it was done in Arabic and a shortened version was translated into English. They worked very hard on educating the public, their own constituents, about the problem. One of them was in jail for 22 months because of it. So this is not just the issue of one group.
WILLIAM LOWERY: Now I'd like to turn to another issue and it's a combination of questions. I'm going to give you each of them and you all can comment. This would be particularly Roger and Jemera.
Which international oil companies buy oil from Sudan and are there any attempts to cut off the transactions through sanctions? There's a question about what is the nationality of Talisman. There's a question about are international sanctions appropriate or even an option.
And then there's a more specific question about has the US Securities and Exchange Commission made a ruling yet about allowing stocks of the Chinese petroleum corporation to be traded on the New York Stock Exchange. Please comment on the effectiveness of the efforts to hamper stock issues of oil companies.
Then I think it's a whole series of questions but is there any truth to the rumors of Chinese security forces aiding the Sudanese military which particularly is related to the oil areas?
ROGER WINTER: Maybe I could start because I'll leave most of it to Jemera. She's a bigger expert on the oil stuff. Let me say that the oil consortium in Sudan right now consists of the Sudan government's oil company, the People's Republic of China's oil company, and the Malaysian oil company.
None of them are particularly subject to moral suasion or pressures in the same way that the one Western company is. The one Western company, as Jemera mentioned, is Talisman Energy. Talisman Energy is based in Calgary, Canada. It's a very large company.
It's a company that people who are working diligently on the divestment campaign suggest carries a burden on its stock value because of Sudan, what they call a discount impact from the divestment campaign.
There have been divestments by the state, the City of New York, by TIAA-CREF, and a number of other entities but the bulk of the stock in Talisman is held by, for example, the Ontario Teachers Union and large financial operations in the US, even like Fidelity Investments.
So these guys, Talisman, have suffered to some degree for their holdings in Sudan. I would argue they haven't suffered enough and certainly they pretend at least that what they're doing is good for Sudan because it's generating development, although if you lived anywhere near the oil fields you certainly wouldn't see it that way.
JEMERA RONE: There was a series of questions. I'm not sure I will hit them all or know the answer to every one.
International companies which buy oil from Sudan, I've seen press accounts that Shell, for instance, buys oil from Sudan but a lot of the oil just goes into general stream of commerce and it's pretty fungible.
Talisman's nationality, Talisman is incorporated in Canada. As I mentioned, it's been the target of Canadian groups that have worked very hard on getting Talisman to divest and they have not succeeded so far but the fight is by no means over.
US sanctions, currently US companies cannot invest in anything in Sudan, including the oil business. This has been important from a strategic point of view because there is no business lobby on the other side of us as there is in many countries where we find that some companies are taking positions that are very bad for human rights. So as it stands and if the sanctions stay then we won't have a US business lobby trying to gloss over the human rights problems in Sudan and so there haven't been.
Occidental oil did initially have a rather surreptitious exemption from the sanctions but once it became public through the Washington Post that was quickly an embarrassment and done away with.
There's a very interesting saga on the New York Stock Exchange and so forth with the China National Petroleum Company. It's a little long to go into here but China is very intent on having access to crude oil outside of China.