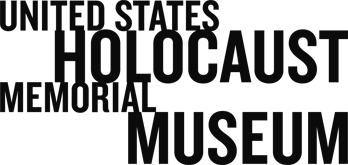 Genocide in International Law: A Discussion with William Schabas
INTRODUCTION
Tuesday, March 30, 2004
Professor William Schabas, director of the Irish Human Rights Centre and author of Genocide in International Law (Cambridge University Press, 2000) will address legal developments regarding genocide.
EVENT
JERRY FOWLER: I welcome all of you, those from outside the Museum, as well as inside, we actually, inadvertently scheduled this in conflict with a panel on Truth and Reconciliation at the Woodrow Wilson International Center for Scholars, and I think a number of people are in that. We are very honored to have William Schabas here. He is, I think I can probably say it without too much fear of being contradicted, the world expert on the law of genocide and international law. He wrote the book on it literally in part, after having spent some time at the U.S. Institute of Peace on a scholarship there. He has thought very deeply about the historical underpinnings of genocide in international law and of course he is very involved in the developments which seem to be constantly accelerating with the activities of the two ad hoc International Criminal Tribunals as well as the prospect of the International Criminal Court starting to get engaged -- and the Special Court in Sierra Leone, although that doesn't deal with genocide per se.
WILLIAM SCHABAS: It's not on the --
JERRY FOWLER: Except for international and humanitarian law. We are very happy that he was able to take the time to stop by the Museum today while he was here in Washington and without further ado --
WILLIAM SCHABAS: Okay, well thanks Jerry, I'm very pleased to be here. I have a bit of throat thing today, so I hope my voice doesn't bother you particularly. I wanted to speak today about where genocide law is going and what's happening. I don't know if I should take it for granted that everybody knows what we are talking about with the definition of genocide. I suppose it's well enough publicized here in this Museum, but there is a standard definition of the crime that comes from the 1948 Genocide Convention.
It's never really been changed, and that contrasts very significantly with all of the other international crimes, which are constantly being revised and modified. There's something permanent and unchangeable about the definition of genocide. That means that for about the last 40 -- for the first 45 years, nothing much happened at least in terms of judicial interpretation. I'm taking about lawyers using this definition.
There was one significant trial, the Eichmann trial in Israel in 1961. There were a couple of books written on genocide back in the 1950s and a few articles. But it more or less atrophied for about 45 years; the whole subject of the law of genocide. While that was happening, really the center of gravity shifted to the sociologists and the political scientists and the historians and the philosophers and they all wrote a lot about the Genocide Convention. Most of it is not very satisfying to the international lawyers and most of it is also very, very critical of the definition, saying it's far too narrow, that it doesn't do what it is supposed to do – really expressing the frustration of their own disciplines with a definition that wasn't really intended to be a definition applicable to social science, but was actually meant to define a crime with which you could put people in jail.
Most of our definitions in human rights law are actually more like the definitions of a problem that can be addressed by a social scientist. But with genocide we are talking about the definition of a crime. So it's a narrow definition that reflects some of the compromises -- political and otherwise -- that were made when it was being adopted. But that has been the source of the frustration over the years. Then in the 1990s -- particularly with the genocide in Rwanda in 1994 -- the lawyers sort of took over again, and they opened up once again the whole debate, about what the definition of genocide means.
Ten years on now -- next week will be the 10th anniversary of the Rwandan genocide – many of the big questions are still somewhat undecided. They are, I think, of very great significance, not just with the evolving law of genocide but also with -- I'll try and show you -- the impact on the related issue, the definition of crimes against humanity.
Just to recapitulate, the definition of genocide, I think I know it by heart, it's in Article 2 of the Genocide Convention. It's says, "any of the following acts" -- and there's a list of five acts of which, for the purposes of our discussion the important one to remember includes killing people. So if you've killed somebody, then we pass to the preamble or the chapeau -- as it's sometimes called -- in other words, any of those acts, committed with the intent to destroy, in whole or in part, a national, ethnic, racial or religious group as such. That is really the heart of it and that's where all the problems lie and we're still really quarreling about what this means.
There are cases now pending before the Yugoslavia Tribunal, before the Rwanda Tribunal, and before the International Court of Justice, that will probably resolve some of these issues. I have my own ideas about this, but I'm fundamentally a legal scholar. I'm a student, basically, of the law. It was with that philosophy that I approached genocide I suppose that if I was a judge on one of the tribunals, I might be inclined to come down one way rather than the other. But that being said, it's just my opinion amongst thousands. I am bracing myself for it, they are probably going to come down slightly differently than the way I feel on it.
But again that's law and that's quite normal. The debates, again to put it very broadly, are about whether we go for a relatively narrow approach or whether we go for a broad construction of the definition of genocide. Also, this is, as I'll try and show, related as well to how we conceive of the cognate concept of crimes against humanity.
Well, what are these issues that are currently being addressed by the Courts? The first one would be the scope of the term "national, ethnical, racial or religious group". This has been addressed by the Rwanda Tribunal in the Akayesu judgment of 1998. It's subsequently been addressed by the Yugoslavia Tribunal in the Krstic decision of 2001. It actually hasn't proven to be as big a problem as people thought it would be. The problem with that definition is not what it encompasses but the debate is on what it excludes. It excludes political groups, it excludes economic and social groups and there's a great deal of debate in international legal circles about whether that's right or wrong and whether it should be changed.
What I'd say is, first of all, we have had chances to change it. We had a chance at the Rome conference that drafted the International Criminal Court statute. It wasn't felt necessary then to change it and probably that's because people feel that the other groups, those excluded from the definition of genocide, are captured within the definition of crimes against humanity. So it's not necessary to enlarge the definition of genocide. We can come back to that if you have questions about that point.
The Rwanda Tribunal went through quite an exercise of trying to deconstruct the various components of that definition; national, ethical, racial or religious, because they were perplexed at where the Tutsi of Rwanda fit in. I think they were toying with reaching a conclusion that the Tutsi weren't covered by any of those four categories, which would've meant that the International Criminal Tribunal for Rwanda set up to prosecute the crime of genocide would have concluded that no genocide took place in Rwanda, because the Tutsi weren't a national, ethnical, racial or religious group.
My own theory about this is that we have to look at what those terms meant when they were first drafted in 1948, because people were trying to describe a reality in 1948, and they knew what it meant then, and those were the words they used in 1948 language. It's not politically correct to talk about racial groups any more -- we know that. But in 1948 no one would have any problem with the idea that the Tutsi were a racial group, anymore than people really had much difficulty at the time with the idea that the Irish were a racial group, and the Jews were a racial group, and the Germans were a racial group, and so on. That was what the term meant then. I think in practice that aspect of the definition hasn't proven to be such a difficulty.
It is preceded by the words "in whole or in part". Those words were put into the definition because people realized, back in the 1940's when they were drafting the Convention, that genocide was the classic incomplete crime. We lawyers use the term "inchoate" -- it's legal jargon – to refer to incomplete crimes. An "attempt" is an example of incomplete crime. Genocide is in a sense always an incomplete crime. It's committed when you have the intent to destroy the group and you kill some people in the group. I don't think that we have a case where the whole group would be killed. I don't know whether we would find one. So we had to address that in drafting the convention and in defining it. On the one hand, it prevents, for example, Nazis coming forward and saying, "Well you know, we didn't intend to destroy all of the Jews, just the Jews in Europe". So we have to say "in whole or in part." At the same time it was meant to exclude relatively isolated small-scale cases of ethnically motivated killing.
In 1948 - again we must remember the context - the United States, which played a very prominent role in the drafting of the convention, was concerned that a practice that was wide-spread at that time in the United States, lynching of African Americans, would be subject to the Genocide Convention. They were very nervous that it might be exploited by people who wanted to say, "You see, genocide not only took place in Nazi Germany, but it's taking place in the United States because African Americans are being lynched in the South".
The Rwanda case certainly doesn't pose a problem, 700 800,000, perhaps a million people who were killed. Bosnia was somewhat less, we are talking in smaller numbers and in the case there that has come before the court and been judged to be a case of genocide, that was Srebenica, we are talking about 7000 people. One of the spins on the definition that has come from the Courts is reading in an implied word in the definition, "substantial." This has been in there since 1948 in all of the writing and in the political debates about it. So what does it mean, "in whole or in part?" That means, in whole or in substantial part, and that's been well accepted for more than 50 years now.
What has been added in recent years is a new idea, that it can also be a significant part; in whole or in significant part. Some of the judgments from the Yugoslav tribunal -- we don't have this issue with Rwanda because they killed Tutsi indiscriminately: men, women, children, the elderly and so on. But in Yugoslavia there was a lot of targeting of different members of the community: the leaders, the elite, the intellectuals, the men of military age and so on. So the tribunals have developed a gloss on it, where they add the word, "significant", in whole or in significant part. significant meaning to describe some strata within a national, ethnic, racial or religious group, whose destruction would compromise the future existence of the group.
I think that this spin on it, while it's an interesting one, is proving to be somewhat unworkable. Some of the judgments just say, well, we accept the idea, but we can't apply it. The reason being that it involves very difficult value judgments about different actors within the community in order to determine whose disappearance would compromise the survival of the group. I mean we wouldn't have any problem with idea that if you killed all the women then you would compromise the future of the group. Although obviously an ethnic group or a religious group could continue, if you killed all the women, then men would go and find other women and so the group would continue. Even there it may not be obvious. We all like to think that what we do personally makes us the most indispensable part of the group, so I suppose if you kill all the professors, then that would clearly compromise the future existence of the group. But this is the problem – you know -- why not the cab drivers, why not the plumbers, why not the housewives? In other words it's not obvious who is an essential part of the group. I think that it does make that spin on it unworkable.
Again as you can see, we are dealing with the borderline cases of genocide. When we find a really clear cut case of genocide like in Rwanda, this problem doesn't really arise because they killed the men, women and the children. In Rwanda, there were reports of pregnant women being killed, women who were Hutu but they were pregnant from a Tutsi man, and the extremists said, "you're going to give birth to a Tutsi, we have to kill them because these Tutsi keep coming back to torment us". When they kill the children, you know you are in the presence of real genocide. Of course, we know that they did this in the extermination camps as well in the second world war.
Let me move now to two other problems of interpretation that I think are actually much more serious and real and that are still being wrestled with by the Courts. The first one concerns the involvement of the State in a genocide.
The Genocide Convention definition says, "any of the following acts committed with intent to destroy, in whole or in part, a national, ethnical, racial or religious group as such" . There's nothing about the State. At first blush an individual could commit genocide, if that person had the intent to destroy a group, and they start and they kill somebody. Technically they would fall within the definition of genocide. So there's nothing in the definition that says that it requires state involvement.
Still, it was certainly a widespread idea when the Genocide Convention was being drafted that the crime had something with the State, like the crime of aggression, which requires a State because it involves a war, that involves the complicity of the State. This was rather clear certainly in the 1940's with respect to crimes against humanity, because crimes against humanity was an attempt to punish crimes that took place within the State's borders, that the State wouldn't punish itself because the State was in fact complicit. That was what crimes against humanity meant in 1945 and 1946 when it was first prosecuted. Well this issue of the State involvement is still being debated and it's being influenced as well by the ongoing debate about crimes against humanity.
Here is how it started to unfold; a few years ago. The Yugoslavia Tribunal had a case before it of a madman. His name was Jelisic, Goran Jelisic. He had a nickname that he had given himself; he called himself the Serbian Adolph. Well -- you know -- it kind of gives you an indication of the man's frame of mind, that he liked that name Adolph. Sort of a name people don't tend to give their kids anymore. I think it's gone out of fashion. But he took up the name, he liked it and he was involved in killings, perhaps 20. I think that's the round figure of the number that were attributed to him. The victims were Croats and Moslems in the region where he was operational. He was a crazy, fanatic, Serb racist. He was prosecuted by the Yugoslav Tribunal and he was charged with crimes against humanity, complicity in genocide and genocide. He came before the Court and he said, "I'll plead guilty to crimes against humanity but I won't plead guilty to genocide".
At the time, the prosecutor was a little more extravagant than she is now, and thought that the tribunal was going to go on forever. She could have said, "well, it's true I've got that one in my pocket, I can move on to another case, we have got people who have been waiting many years in jail, let's just settle that one". But the prosecutor said, "No, we are going to prosecute this one, we want to get the genocide conviction too, you committed genocide."
So they made their proof, they held the trial and at the end of the prosecution's case, the judges said, "There's no case here, we're going to throw this case out, you haven't proven genocide". They looked at it in two stages. First, they asked, "was he an accomplice to genocide?" Well, under law to be an accomplice to a crime, it means someone else has to have committed the crime. You've got to prove that someone else committed the crime for you to be an accomplice. You could've incited somebody, you could have aided somebody, but if they didn't commit a crime, no crime. At least no crime of complicity.
So they said, "well, did other people commit genocide in Bosnia." They looked around and they looked at their evidence and said, "We don't have a case, we do not have enough evidence". You can't say they ruled out the fact that genocide was committed in Bosnia between 1992 and 1995. Their conclusion was based on the evidence presented for that region of Bosnia, and they concluded that a case had not been made out. They dismissed the charge of complicity.
They ought to have put an end to it at that point. But they said, "we still have to look at whether or not he might have committed genocide acting alone, just the lone genocidal maniac." They said, "Well the definition doesn't require that he commit genocide with others. There is no requirement of any group or organizational policy or anything, so he could have committed it alone." I think, at this point the Court really did go off the deep end a little bit. I really don't think that this makes sense.
I've called it -- I hope everyone will get this reference, I realize that some people are perhaps too young to appreciate this anymore -- the Lee Harvey Oswald theory of genocide. You know, from the Warren Commission's saying that Lee Harvey Oswald acted alone in killing Kennedy. To me the whole idea of one person acting alone committing genocide is just so alien to what the convention was meant to cover. But I must concede that there is nothing in the convention itself that says it's got to be committed as a result of a State or an organizational plan.
Jelisic was more a case for psychiatry than it was for law. We are talking about a serial killer and a madman; we are not talking about genocide. Certainly one would hope that in the future, prosecutors of international tribunals that cost a 100 million dollars a year won't waste their time and energy and resources on such cases. Since Jelisic, however, the case law is clear, at least as far as the Yugoslavia and Rwanda Tribunals are concerned, that there's no involvement of the State in genocide, that there is no requirement of that.
But since then, there have been a couple of other interesting developments. The first thing is that since that judgment was issued, the International Criminal Court, in adopting its Elements of Crimes, has in fact said that there has to be some sort of contextual element in the definition of genocide. The 93 member states of the International Criminal Court, more in fact, because more States were involved in the negotiations of these Elements of Crimes, basically didn't like the Jelisic decision and said, "This is just going a little too far and we want to put back some contextual element into the definition of genocide". They couldn't do it directly, but they could do it in an indirect way, by adopting these Elements of Crimes, as they're called. They said, "no, there has to be some sort of context of a plan and of something that suggests State or State-like involvement." So they put that in.
The final element of this is another decision of the Yugoslavia Tribunal, a couple of years ago, dealing with crimes against humanity rather than genocide. The debate about whether or not the State had to be involved in crimes against humanity has been going on for many years. In the 1990's, it was strongly influenced by a movement within human rights law, in particular, to hold what we call non state actors accountable. The idea was to broaden out the law to cover non state actors. An example would be crimes against humanity committed within the Republika Srpska, for example, which is not a State – it was never recognized as a State. Or crimes against humanity committed in the region controlled by the FARC in Colombia. These are examples of where it would be too limiting to have a definition of crimes against humanity that would require a State in the strict sense. So this debate has been going on with respect to crimes against humanity.
In a recent decision of the Yugoslavia Tribunal, the judges said, there is no requirement of State involvement or for that matter of any plan or anything, for crimes against humanity. They greatly broadened out the definition of crimes against humanity. They said, "one of the reasons why we're doing this is because genocide is a subspecies of crimes against humanity and we've already ruled in the Jelisic case that there is no State involvement in genocide, there is no need for a plan in genocide, so we don't need one for crimes against humanity." In other words an individual acting alone can commit crimes against humanity as well -- I think that's the logical conclusion of this.
It does mean that things like the World Trade Center are captured as a crime against humanity. Clearly, that gets caught, and several people after the attacks on the World Trade Center described it as crime against humanity: Mary Robinson; Geoffrey Robertson, the British barrister; Alain Pellet, the French international lawyer, were among many who said, "This is a crime against humanity." Although I must say, and I've been asking, I looked at the bombings in Madrid a few weeks ago and I didn't see anybody claiming that this was a crime against humanity.
Logically, the problem with this expansion of the definition of crimes against humanity is, we don't know where to stop, we just don't know where they end. So if the World Trade Center is a crime against humanity, then I think the bombings in Madrid are a crime against humanity and Timothy McVeigh is a crime against humanity. And how about Dr. Chipman in England? That crazy doctor who killed 200 people, that's a crime against humanity. I just can't draw a line anymore between crimes against humanity and serial killers. For that matter, to the extent genocide is factored into this, as long as our serial killers are racist, then they may be committing genocide too.
The other point about interpretation that I would like say some words about, because this too was before both the International Criminal Tribunals for the former Yugoslavia and the International Court of Justice, is the distinction between genocide and ethnic cleansing, if there is one. Or to put it another way, a tendency to enlarge genocide so as to cover acts of ethnic cleansing. This legal exercise is hampered somewhat by the fact that we don't have a technical definition of ethnic cleansing. There is no international crime of ethnic cleansing, there is no treaty dealing with ethnic cleansing, there is no codified definition of it. But there have been lots of attempts, and there is a general agreement that ethnic cleansing would mean the attempt to expel by force people from their ancestral homeland using terror, including many of the acts that would actually fall within the Genocide Convention, including killing.
So Kosovo in 1999 would be an act of ethnic cleansing; when the Kosovo Albanians were driven out to the borders of Macedonia and Albania by terror, by pillage, rape, murder and all of the classic international crimes. This was a case where they were driven out, rather than sealing off the borders and not letting them escape, which is clearly what they did in Rwanda.
Now Rwanda, I think, is a very interesting example that shows where you can draw a useful distinction between genocide and ethnic cleansing. Rwanda had been subject to waves of ethnic cleansing. For decades since the end of the 1950's, the Tutsi minority was driven out of the country as refugees. They went to live in camps; they tried to come back, there were the successive attempts to make Rwanda Tutsi-free. They never quite succeeded and finally in 1990 the Tutsi army came back and said we are going to fight for the right to come back and that war ended in a peace agreement in Arusha in 1993, that recognized the right of the Tutsi to return. I think at that point extremists in Rwanda said, "You know, these bastards keep coming back and there's only one way we are going to solve this problem, not let them escape. Next time we are going to draw a line around that border; we are not going to drive them out because every time we drive then out they come back. We are going to kill them before they leave". I think that may be where we can draw the line between ethnic cleansing and genocide. This isn't the first time it's been done.
In the very first judgment on genocide, the Eichmann Court in Israel made a similar distinction. They actually found Eichmann not guilty of genocide for crimes committed up till 1941. They said that until 1941 the Nazis had allowed emigration, in fact they promoted it and encouraged it. Probably someone around the table is more expert on this than I am. Eichmann was actually for a while the head of the emigration bureau or something by that name in Vienna. Ancestors of mine, who were Jews in Berlin, were able to leave in the 1930's and they got out. Many did for a while. Then in 1941, the Nazis took a decision -- we know this, there's a lot of evidence of it , they're still quarreling about some of the fine points, but it's very clear that things shifted - and they said, "don't let them go, don't let them escape, we are going to round them up." If you think of Kosovo in 1999, the trains went to Macedonia. In Central Europe in 1943 the trains went to Auschwitz, not to the border; they went in -- not out. I think that's a useful distinction.
I suppose somebody who is trying to argue for a broader definition of genocide might say, "Well we understand what the judges in Jerusalem were doing in the Eichmann trial. They wanted to make clear the uniqueness of the Holocaust", and perhaps that was one of the factors that was at work, I don't know. But I do think that it's certainly very logical in law to draw this distinction based on the mental element. You don't intend to destroy the group physically at any rate, when you want to drive them out of the territory. This involves, of course, interpreting our definition, which says, "to destroy in whole or in part ", it means interpreting that word "destroy" as meaning physical destruction.
There is no doubt that this is what the drafters of the Genocide Convention meant in 1948. They were very clear in their minds when they wrote that word "destroy'. They took a vote on it, in fact, because it had been suggested at one point that they should include acts of cultural genocide, and they rejected that. They had a vote and said, no acts of culture genocide are included in the definition of genocide.
Then one country came back later and said, well there is one act of cultural genocide that no one really quarrels with. They said, we agree that no one wants to see acts of cultural genocide such as prohibition of the language or the religion and all that stuff included within the definition, but how about forcibly transferring children from one group to another? So the delegates said, Okay, we'll put that act of cultural genocide back into the convention. So we did this, and in fact the fifth act of genocide doesn't involve physical destruction; it involves taking children from one group to another.
You can interpret this two ways. Looking at the definition, international law says, don't rely too much on the preparatory work of a treaty, that's only a subsidiary means of interpretation. International human rights law says, adopt a dynamic and evolutive and developing interpretation to international law, particularly human rights law. So we could look at the definition, we should look at it in the way it would mean in 2003 rather than in 1948. And that suggests a broad interpretation of "destroy" that might include acts falling short of physical destruction, like "ethnic cleansing".
But we can look at it another way. The Convention includes only one act of cultural genocide. And that is a signal that it is meant to exclude other acts of cultural genocide that fall short of physical extermination. But the German Courts have now started, in their judgments on genocide, to begin to accept the idea that destruction can also mean the cultural destruction of the group, rather than the physical destruction. That opens the door to including acts of ethnic cleansing.
Just one last note on why ethnic cleansing was excluded back in 1948. I think it was excluded to a large extent because the people drafting the convention were themselves guilty of ethnic cleansing. They didn't want to include it in the convention because they thought, weren't they themselves were guilty of it.
The great example of this is the ethnic cleansing that went on in Europe in 1945 and 1946, as a result of the Potsdam Agreement, basically of ethnic Germans in Central and Eastern Europe. Twelve to fifteen million. There was large loss of life. I'm always suspicious of the accounts because I'm always wondering whether it's David Irving writing the account and whether it's just some Holocaust denier whose trying to cook up the story. But I'm convinced that there were millions and millions of Germans who were ethnically cleansed and that a lot of them did lose their lives. So, I don't want to get into an argument about the numbers exactly, I don't really have a view about what they are.
SPEAKER: I heard that there were 8 to 10 million.
WILLIAM SCHABAS: Okay, the only reason I'm making the point is not to quarrel about the extent of it, but to say that the people drafting the Genocide Convention -- the Soviets, the Americans, the British -- had all been doing it. They thought that what was then called "forced transfer of populations" was okay, and authorized by international law. There is a lot of other authority you can find for this, so that's why they excluded it.
When the convention was being drafted, Syria proposed including what we now call ethnic cleansing because Syria wanted to get at Palestine and Israel. But the reason why the big powers rejected it was something else, as I have just explained. Of course, it's wonderful that our law has evolved today so that forced transfer of population is no longer condoned. The question is, does it fit within the definition of genocide? Well that issue too has been discussed and debated and it will have to be resolved in one of the future judgments of the Yugoslavia Tribunal and of the International Court of Justice.
Now let me just get to my final point. I think that part of the way to unlock this and to understand these issues involves going back to the creation of the term "genocide," and it involves its relationship with crimes against humanity. I think that we have to understand the process that was at work and why we have these two categories, genocide and crimes against humanity, which are clearly related, but how exactly? If we can understand that better, then we can develop a theory to explain the relationship between genocide and crimes against humanity. Genocide is, in my view, properly judged as the "crime of crimes". Its relationship with crimes against humanity would be like the relationship of planned and premeditated, or what people sometimes call first degree, murder to "garden variety" killing or manslaughter or something. In other words, the worst within a general genus of terrible things.
The concept of crimes against humanity was essentially unknown to international law before about 1944. The term had been used initially in 1915, in a statement dealing with the genocide in Armenia – the genocide of the Armenians in Turkey. It had been used, but really only once.
In 1943 and 1944, in London, the Allies convened a meeting of a body called the United Nations War Crimes Commission. Well it was to do exactly what it said, "war crimes." "War crimes" basically meant not fighting fair with other soldiers, by using illegal arms and tricking them -- wearing their uniforms, things like that. Fighting dirty, basically. Secondly, persecuting civilians in territories that you had occupied. Those were basically what war crimes involved. Persecuting civilians of the country you are occupying, in the country that was occupied, that was it. That's what they thought they were doing when they started in 1943.
In 1944, people started lobbying -- we often talk about how the NGO's made the ICC treaty but it's one of the first great examples of NGOs influencing the international law debate, mainly U.S. NGOs in London -- with the members of this body, the United Nations War Crimes Commission, asking, what are you going to do about the Jews in Germany?
An initial reaction from the British Foreign Office and from the US Department of State was, we are not going to do anything about them because they are not protected by international law. They are not covered. The Germans can do anything they damn well please with the Jews in Germany, that doesn't concern us. That was the original view in early 1944. I guess if the Nazi lawyers at Nuremberg had been smarter and knew about all this, they would have subpoenaed the documents from the British Foreign Office to say, you're prosecuting us for a crime that even you didn't think was a crime two years ago.
Well, fortunately the debate evolved over that year, and they decided that there should be a category of crimes that at the time they called atrocities, persecutions, or expulsions or deportation. I think the term was – "atrocities, persecutions, or deportations on grounds of race, religion, or nationality". That was meant to capture the destruction of Jews within Germany's borders, which I think legally speaking by that time were quite large. That concept then morphed into crimes against humanity when they were setting up the Nuremberg Trial, but with one catch.
The London Conference, that established the legal framework for the Nuremberg Trial, involved only the four great powers, the Soviet Union, the United States, the United Kingdom, and France. At the Conference, in June, July, and August of 1945, it was the American delegate, Justice Jackson of the Supreme Court, who came and said, here is the final definition we think should be in the Nuremberg statute. An English lawyer told me that it should be called "crimes against humanity" -- he was referring to Sir Hersh Lauterpacht who was actually an Austrian Jew but who, by this point, was a professor at Cambridge -- because he says we should call it crimes against humanity, with which everyone agreed. He said, there's an important issue here in this definition. Crimes against humanity are atrocities, persecutions, and deportations on grounds or race, nationality or religion, but they have to be committed in association with an aggressive war. The wording was slightly different, but that's the idea, it had to be committed in association with an aggressive war.
We lawyers call this "the nexus" in the definition of crimes against humanity. What it meant at Nuremberg was that when the judgment was issued on September 30th and October 1, 1946, the judges said, we've heard about a lot of terrible things that happened in Germany prior to September 1, 1939, the outbreak of the war, but we are not going to convict the Nazis for that because it's not a crime, because that's not covered. The only time we can start to convict them for crimes against humanity is after the war breaks out. The nexus with aggressive war has stayed with crimes against humanity, until the 1990's, when (I think) finally it has been laid to rest.
But why did Jackson insist on putting it in there? Well, he explained it. He said we agree to enlarge international law to go and get the terrible things the Nazis are doing to the Jews in Germany. But we have -- he says this, it's in the record -- we have within our own country cases of persecution based on racial grounds that take place and we wouldn't want to be held accountable for that sort of thing in international law. You can imagine the four of them sitting around the table, Jackson looks at the British guy and the British guy was thinking, oh, god, no. Well, Ireland was independent by this point but he is thinking, Nigeria, Cyprus, Aden, Jamaica, India, and all of this. And the French guy, Indochina, Algeria, Congo. Then there is the Soviet and he's got a few little problems of his own. You know, they are all big, big powers and they have all got subject peoples and big serious problems within their own borders. In the case of two of them, Britain and France, they are big colonial powers. That's why they put the nexus in, so that they could nail the Germans for things that they didn't want to be nailed with themselves -- crimes against humanity, but only to the extent they are associated with the war.
There's some debate about when that definition changes. But it was only clarified in the 1990s, that the "nexus" is no longer part of customary international law, and it's now resolved in the statute of the International Criminal Court. But a few weeks after the judgment of Nuremberg comes out, that says we can't prosecute the Nazis for crimes committed in peacetime, some other countries, India, Cuba, Panama, Saudi Arabia, in the United Nations General Assembly come forward and say, you know, we are not happy with what happened in Nuremberg. We are not happy with the fact that you excluded atrocities that were committed prior to the war. We think that international law should also address peacetime atrocities. So they said, we think we should recognize genocide as a crime in international law that can be committed in times of peace as well as in times of war -- that was their first objective.
They had a second objective. The said that given that "less serious crimes" like trafficking of women and children, piracy, and counterfeiting are covered by universal jurisdiction -- that is, they can be prosecuted in any country, wherever you catch the person -- are recognized as having universal jurisdiction under international law, we should have this for the more serious crime of genocide.
They scored on one, they didn't on the other. The Genocide Convention says it's a crime that can be committed in peace as well as in war. That is, from an historical standpoint, the big distinction between genocide and crimes against humanity. It explains the tension between the two concepts until recent times.
As for universal jurisdiction, in 1948, no one would accept it. They had a vote on it and ruled it out, because the Soviets were thinking, if we recognize it there is going to be a trial next week in New York, some prosecutor in New York is going to try and prosecute us for what we did to the kulaks. The Americans are thinking the Russians are going to hold trials for the lynching that's going on in the south of United States or for what they did to the Indians. So they didn't want to know about universal jurisdiction and they voted it out.
They also insisted that genocide be defined somewhat more narrowly than crimes against humanity. It's defined more narrowly than crimes against humanity. It's not atrocity and persecution and deportation based on racial, national, or religious grounds, it's the intentional destruction of a group of a racial, ethnic, national, religious group.
Although the definition is a little different, with genocide and crimes against humanity they were actually trying to get at much the same thing. They were trying to solve the same problem. There was dissatisfaction with the definition of crimes against humanity. It was adequate to cover the Holocaust, it was adequate to cover the German atrocities, it certainly did the job, except that it did not do the job when atrocities were committed in peacetime.
That's why the definition of genocide was created. I think arguably, if they didn't have that nexus we wouldn't have a problem, we probably wouldn't have a Genocide Convention today. What the Genocide Convention has had to do then, over the 40 50 years since 1948, is try and respond to calls that it also cover crimes against humanity, because there was never any convention on crimes against humanity and States weren't prepared to recognize for crimes against humanity what they were prepared to do with genocide: a broad definition that would cover atrocity, persecution, deportation and not just physical destruction of a group and one that could be committed in peacetime.
Now there are at least 93 instates parties to the Rome Statute. It is the Convention Against Crimes Against Humanity that the international community failed to consider and adopt in the 1940s. States are prepared to do now what they weren't ready to do in 1948. So we've had many examples of trying to fit this round peg, crimes against humanity, into the square hole of genocide over the years since 1948, and it never quite fit until Rwanda, I think it never fit until Rwanda.
There's a whole list of examples of genocide. I was at a conference in London on Saturday and people were saying we have to denounce the genocide in Sudan . There's a case in Eastern Sudan but I think that it's not quite a genocide and some, I'm sorry --
SPEAKER: Western Sudan.
WILLIAM SCHABAS: Is it Western? I thought it was Eastern.
SPEAKER: Right now, it's Western
WILLIAM SCHABAS: Okay. A cooler head prevailed and said, wait a minute, this isn't the same as 800,000 people being wiped out in Rwanda. Let's not equate things, put them on the same level. The fact is today that crimes against humanity no longer has this nexus with war. It does the trick and I think what we ought to do is rely mainly on crimes against humanity. There is no problem with the proposition that crimes against humanity are being committed in the Western Sudan.
We don't need genocide anymore in order to convict perpetrators, except that we should keep it for the really bad cases; keep it being the crime of crimes rather than to abandon the concept altogether. That would be my view. But I see the Courts going the other way and -- and I think that's probably going to continue actually. So what we'll see actually is probably a merging of the two concepts in a way. I think it'll be a shame because it will mean then that we don't have this term to describe the crime of crimes, that perhaps was only committed three times in the last century in -- with the Armenians, the Jews, and the Tutsi in Rwanda. But reasonable people disagree on this and I don't purport to have a monopoly on the wisdom on this. I sense that the trend is in the other direction and I'll just have to live with that. So these are some comments on the evolving law of genocide.