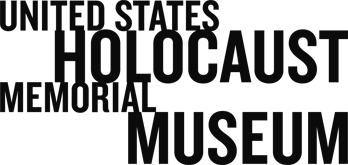 Panel 6: Thomas Keenan
Thomas Keenan: Two full days on "Genocide and Crimes Against Humanity" have been exhaustingly perplexing, and challenging, and disturbing. They've been shadowed by the looming fact of the Holocaust, and provoked by the failure of the imperative, "never again." Much has been made in these two days about the astonishing progress in human rights law over this decade, and especially about the existence today of two functioning and increasingly successful war crimes tribunals (not to mention the summer's accomplishments in Rome). And yet -- we have two tribunals because we have had two genocides -- two genocides in five years.
And so the conference speakers have asked us: how to orient ourselves toward these catastrophes? How to get our bearings in the face of the unimaginable, these all too real and even repeated and yet unimagineable events? They have largely rejected the easiest answers - imagining that these things were inevitable, or that they can be undone, or that we can simply look forward to a future of new laws and robust institutions. No -- the speakers have been unrelenting in asking us to look directly at what happened in Bosnia and Rwanda, catastrophe and failure. This direct look is neither optimistic nor pessimistic -- the terms seem strangely inappropriate when the subject is genocide -- nor is it simply discouraged: there have been so many examples here of just the opposite, of extraordinary courage. Here the tone has been one of irrevocability, belatedness, untimeliness.
These catastrophes have happened: Judge McDonald said, simply and profoundly, that, "the terror of the Holocaust…is that it actually happened."
And more than the Holocaust has happened - two genocides in this decade - and they didn't have to: Tibor Varady said, "what happened was not unavoidable." His strange and marvelous story of the thesis defense taught us that Bosnia's implosion was preventable internally. There are functioning multi-ethnic societies - Bosnia was one - and there is no fatedness to the cats-and-dogs scenario of which Radovan Karadzic was so fond. And it was preventable externally: Bill Stuebner reminded us from the audience that in Bosnia we effectively knew everything, that the press and the officials on the ground did their jobs, told us if not everything at least most of it, and yet still it happened.
And we've heard many predictions that these events will return. Judge McDonald sadly underlined the fact that the presence of the ICTY did not deter the killers in Srebrenica or in Kosovo, and we have heard all too many warnings and predictions about the next catastrophes -- in Africa, Asia and Central Asia, and in what's left of Yugoslavia, just for starters. How can we tolerate this? -- not just it's happening, but happening again? This is not just a rhetorical question, but that we answer -- more or less adequately - everyday, like it or not. How do we tolerate this, in fact? How do we speak about it and remain comprehensible, polite, sensible? That we can at once not tolerate and yet attempt to address these catastrophes, that we can even (as so many Sarajevans did) develop a dark humor, a corrosive irony, about them, is the most remarkable and most miraculous thing of all.
This combination of an affirmative intolerance and the responsibility to continue addressing what happens might be summed up in the two words which have echoed through this conference: not enough. They seem particularly apt in thinking about the role of the news media and of humanitarian interventions in Bosnia and Rwanda.
On media. Bosnia and Somalia - long shadow hanging over both Rwanda and Bosnia - were remarkable for their visibility, their exposure and overexposure, and not simply in that we were witnesses to almost all that happened but that the pages of our newspapers and the screens of our televisions became in some sene places where fighting happened. Think of October 3, 1993, a date mentioned by many during the conference, when General Aidid did with a camcorder and a videocassette what he could not do with conventional weapons on the streets of Mogadishu. Or Bosnia, where cameras not only did the unthinkable - visited functioning concentration camps - but probably shut them down, where photographers waited at intersections in Sarajevo for people to be shot by snipers, and where the Bosnian government felt, probably correctly, that the pictures were weapons in their otherwise undergunned cause.
But what we learned maybe from Sarajevo (to the extent that it makes sense to mind Bosnia for lessons) is that cameras, and good (the best) reporters, weren't enough. Even a genocide conducted in the open was not stopped by truth, by the fact that it was in the open -- unarmed truths, truths that thought the truth was enough, failed. They failed at least in part because no truths, no pictures or reports, come without interpretations, and the context of interpretations was lost: all the other interpretations -- Bosnia was a 500 year old war, the Muslims shelled themselves, all the sides were the same, or it was a humanitarian crisis -- while never quite winning the day, also never quite allowed the most compelling interpretation - genocide -- to galvanize us into action.
Perhaps the fact that it seemed so obvious stopped us from doing what we had to. How many real-time massacres, kids shot by snipers, standups from death camps does it take, after all? Of course, there's no answer to these questions: media coverage may be the sine qua non of catastrophe today, but the media both start and stop things, accelerate and decelerate events. And information -- even in an information war -- was not enough. Without work, news goes nowhere.
On humanitarian intervention. "Do something." On more than one occasion, speakers remarked on the need for action, for action and not simply for words, for reality and not virtual reality, or for words coupled with action: do not remain silent, they said, say something, and do something. But we also learned, over and over, about all that was done in Bosnia during the war and in Rwanda after the genocide: doing something was the name of the game, and much was done, even overdone. a vast humanitarian effort in Bosnia, tens of thousands of soldiers and relief workers and international officials, a new Berlin airlift, and it all to often had the effect not simply of providing the proverbial fig leaf for inaction, but of actually blocking a military intervention.
General Rose was right when he said that you can't fight a war in white-painted vehicles, but we can translate: with, or thanks to, white-painted vehicles, you couldn't fight the war. Doing something -- doing the strictly humanitarian, even-handed, and neutral thing - was not enough. It was the best way, it turned out, to avoid doing anything.
To conclude this brief conclusion…just slightly less than 50 years ago, Hannah Arendt wrote searingly in The Origins of Totalitarianism, about a profound discrepancy in the discourse of human rights:
"No paradox of contemporary politics is filled with a more poignant irony than the discrepancy between the efforts of well-meaning idealists who stubbornly insist on regarding as 'inalienable' those human rights which are enjoyed only by citizens of the most prosperous and civilized countries, and the situation of the rightless themselves. Their situation has deteriorated just as stubbornly, until the internment camp - prior to the Second World War the exception rather than the rule for the stateless - has become the routine solution." (279)
Could even Arendt, with her astonishing sensitivity to what she called the "grimness of the present," have imagined not only that internment camps would persist but that concentration camps would reappear? We sadly, don't need to imagine them. Facing them today, fifty years after the Genocide Convention and the Human Rights Declaration, we have little reason to be hopeful -- we also have little reason to despair - but we have a lot of reason to fight.
MICHAEL POSNER: Thank you. First of all, let me say that it's my pleasure to be here. And I want to, if I can, focus on a subject that I think has been raised in various contexts throughout this meeting, which is the relationship of notions of justice and accountability to the broad subjects of prevention of genocide and crimes against humanity.
In so doing, I'd like to set out an action agenda for the United States Government, which is an important player in all of this. I want to do so because I think the issue of accountability is in some ways the most salient, most important, aspect of what it's going to take to prevent future crimes from occurring.
We talk about justice and accountability as providing -- as addressing several objectives: One is providing some redress for victims; another is deterrence; a third is building a sense of justice and strengthening institutions. Those objectives, and in particular deterrents and strengthening judicial institutions, are the future if we are to live in a world without continued recurrence of genocide and crimes against humanity.
I'd like to structure what I'm going say into three aspects. The first relates to what we and others can and should be doing with regard to efforts at a national level to address these issues. There is no doubt, and there can be no doubt, that issues of accountability are best dealt with within the society where the violations occur. It is always true that societies respond best and most effectively if they take actions themselves. If there is truth telling and official acknowledgement at a national level, it has a very salutary effect within a society in terms of healing the wounds and moving forward in a constructive way. Dealing with these issues in terms of judicial remedies is also a way to strengthen institutions that will protect against further violations.
The United States Government has been and needs to be involved in this effort in three ways. It needs to reinforce of the decisions taken by government leaders to take these very difficult issues seriously, often against popular sentiment that runs the other way. We've seen in the last year, two very interesting and very hopeful examples; the creation of and the completion of a report by a truth and reconciliation commission in South Africa, and more recently some arrests and beginnings of prosecutions in Argentina, a country that dealt initially with these problems by prosecuting, and then adopted an amnesty, and is now coming back in a third phase to realize the importance of official accountability being dealt with at a national level. The arrest of Admiral Massera and others -- several weeks ago is a very important development in that regard. The United States ought to reinforce publicly these sorts of efforts.
Secondly, we ought to be providing technical assistance to countries and to governments where there is the will to take these cases up, but not the capacity. There is often a combination of problems, but these efforts ought not to fail because there's no capacity to do so.
And finally, there are often opportunities because we do have a lot of information at our disposal to make that information available as a matter of policy wherever possible to help national legal authorities prosecute their own violators.
We recognize that these issues are not always going to be able to be dealt with nationally. And the recent events in England and Spain and Chile relating to General Pinochet is a clear reminder of that. There has been some discussion at this conference of the tribunals that were set up to deal with two critical situations in the world, the former Yugoslavia and Rwanda. David Scheffer and Judge McDonald and other American leaders have been involved in strengthening those efforts.
But the ad hoc tribunals were created in the first instance, Bosnia and the former Yugoslavia, because the government of Serbia was unwilling to prosecute genocide and crimes against humanity; and in the second instance, Rwanda, in large part because there was a lack of capacity, an inability by the government of Rwanda to deal with these cases in a situation where hundreds of thousands of people were killed and the country was essentially crippled.
The most important development in the last fifty years has been the creation this year of a permanent international criminal court. And I know there's been some discussion of it, but I just want to emphasize a couple of things about this new initiative.
It is an enormously important institution for us and for the world. It establishes a notion of collective responsibility to deal with these most egregious crimes. It assigns individual responsibility to the perpetrators and the intellectual authors of these crimes. It is intended to go after those who order and plan the genocides and the massive human rights violations that we've been talking about the last two days.
It is unfortunate and even alarming that the United States Government has not been a supporter of that effort. It is essential - imperative -- for all of us to begin to look at why we find ourselves in a minority of states that have essentially taken a rejectionist view of the court.
There has been -- I didn't hear David Scheffer's comments earlier today -- but I understand there's been some move to try to get back into the discussion. We welcome that. But there is, at the same time, a resistance to a court that has any jurisdiction over American soldiers, which has, I think, put us in a very compromised position as a matter of principle in fighting for a strong court that will be effectiveAll of us who are concerned about these issues ought to be raising those concerns and pushing for three things:
One, that the United States participate in the next couple of years in the rule making and the structure building for the new court. It's going to require sixty states to ratify the court for it to come into effect. That is going to happen. In the meantime, there's going to be an effort to draw up rules of procedure and evidence, and to create the structure which makes the court a real and effective judicial institution. The United States should be involved in that effort, and not by way of trying to change the basic rules of what the court is about. There is some notion here that the U.S. is still trying to reargue notions of jurisdiction. That's both inappropriate and counterproductive. We ought to be trying to build the institution that was created at Rome.
Secondly, the United States ought to ratify the treaty; and that's going to be a long haul. I don't have any illusions that it's going to happen overnight. But people like those in this room ought to be in the forefront of trying to make this a priority item on our political agenda. There is not anything approaching a political groundswell in this country, and there are very few members of Congress even committed to doing this.
We have to adopt implementing legislation that allows the United States to be an effective participant in the process. If people are found in this country like one man from Rwanda who is now living in Texas, and who has been indicted by the Ad Hoc Tribunal for Rwanda. In this case and others we have to be ready to extradite, we have to be ready to provide whatever technical support we can, and we have to use our political muscle through the Security Council to make sure that there is compliance with the court's orders. The United States is a leader in the world, and it's got to be a leader on this issue of enforcing an international criminal court's judgments and actions.
Finally, a third area, which comes back to General Pinochet. We now recognize that in addition to the international criminal court, in addition to what happens at a local level, there is an evolving trend that national courts throughout the world provide - are going to provide a forum for universal jurisdiction for the most egregious crimes; such as genocide and crimes against humanity.
The United States should encourage and support the developments that the Pinochet case represents. We ought to be more public and outspoken than we have been in saying that what the British Home Secretary has done and what the British courts have done represents an advance for justice and accountability.
We also ought to be applying our own federal law passed in 1995, which basically creates a criminal penalty in the United States for torturers who are found to be in the United States regardless of where the crimes occurred. That statute has never been applied in practice. There ought to be indictments if torturers are found here; it ought to be a policy of the U.S. Justice Department to indict and prosecute those individuals.
And finally, we have to recognize that this is a new area, an area where the principle of accountability and the principle of holding the worst violators accountable trumps our concerns about cases where there may be political prosecutions or frivolous prosecutions. Rather than being naysayers, we ought to be helping to draw up the rules of the road. This is a new, difficult, complicated area, but it's an area where there's an opportunity for strengthening international justice and accountability.
And if that's our priority, let's start with that as our -- as our opening premise and our first priority and try to build a system that works that's both efficient, fair, and in the end provides the kind of accountability we're all looking for.
Thank you.