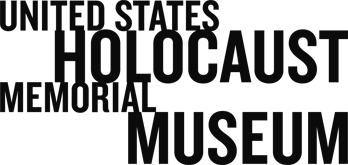 Panel 6: David Blumenthal
David Blumenthal: I consider it an honor to have been here at this conference. It has been an historic occasion, at which we, as Americans, officially and personally celebrate the 50th Anniversary of the signing of Convention on Genocide and the Universal Declaration of Human Rights.
I am also pleased to recall that I am a resident of the state of Georgia, the home state of President Jimmy Carter, who is responsible for the establishment of the United States Holocaust Memorial Council, and subsequently of this the United States Holocaust Memorial Museum in which building we sit. I pause to honor his work for, without him, we would not be here today.
I wish, finally, to thank Tom Buergenthal who invited me here and asked me to deliver these brief comments. I have no special qualifications. Unlike our experts, I m not in government, politics, human rights law, professional humanitarian aid work, the United Nations, the media, or the military. I come here as an ordinary citizen to make some observations on what I think I have learned from this conference, to make some critical comments, and to conclude with a few recommendations.
Observations
Following the program of the conference, I would like to highlight the following observations.
In the area of law, I am very pleased to have learned that there are actually war crimes tribunals and that they are actively functioning. There are buildings, staffs, documents, prisoners and even a few convicted criminals. In the system of Israeli military justice, officers are held to be more responsible than common soldiers because they are presumed to be better informed of the parameters of illegal orders through their knowledge of military rules and customs. The usefulness of these tribunals lies in their constituting a warning to all professional military persons for, while common soliders and ordinary terrorists may still not be aware of these tribunals, no professional soldier will be able to claim ignorance of the accountability process that the tribunals represent.
I also learned that the laws on crimes against humanity and genocide constitute the "universal human conscience" in its conflict with "the citadel of state sovereignty." This conflict is not an easy one, but we are making progress in resolving this conflict in favor of human conscience.
In the area of politics, I learned that the genocide in Rwanda could have been nipped in the bud. Further, this could have been done through a variety of non-military means including international condemnation, expulsion from international bodies, economic and transport boycott, withdrawal of international funding, freezing of accounts, etc. Also, a relatively minor show of military force, properly resourced and with a clearly defined mission to protect innocent lives as the conflict evolved, would have aided enormously, avoiding most of the bloodshed.
In the area of the military, I learned that, in western democracies, the military really is subservient to the civilian authority. However, when the civilian authority is not clear about its goals, the military feels shame at its impotence in the face of atrocity. This is very dangerous because it undermines the ideological and moral link of the military to the civilian authority. In addition, such indecision creates political confusion and demoralizes the troops at all ranks.
In the area of the media, I learned that professionals feel a tension between the need to be "objective" and the need to be "activist" or "passionate." I wish to add that, to the best of my knowledge, it was the images brought to us by the media which provoked Elie Wiesel, Nobel Peace Prize winner and former chairperson of the USHMC, to go to Bosnia, bringing along the media, and to protest on the part of all of us against the genocide that was in progress. It was precisely the media and the ensuing protest that stopped, or at least severely slowed, the genocide and rape in Bosnia. If media professionals doubt their work, Bosnia is a cse in point, even if it was unpleasant and perhaps seemed at the time to be unethical in some respects. Better moral passion than objective moral apathy.
In the area of government, I admit to being pleased to learn that my government has put in place an interagency task force for early genocide warning that includes various intelligence agencies; that a significant diplomatic effort is underway to bring perpetrators to justice in Bosnia, Rwanda, and Cambodia; that the aftermath of genocide in the form of social disaster in the areas of health, economics, politics, and refugees is considered part of the problem we need to deal with; and that even a kit for reconciliation is prepared and ready for use. I only hope that my government is doing all that its distinguished representatives claimed it is doing.
In the area of humanitarian aid, I was much enlightened to learn that "early warning is no mystery"; that humanitarian aid groups are in fact on the ground in most sensitive situations; that they do know what is happening; and that they do speak out - even if the world and our government is not always listening or ready to hear.
Critical Comments
I should like to make four constructive critical comments about this conference.
First, we have heard talk of early warning and intervention at this conference. But I did not hear anything about the Sudan where mass murder us going on every day. This is an easy case for us to deal with because the US has no strong vested interests. Aside from a brief remark by Undersecretary Koh, I heard very, very little about China. This is a more complicated case because we have enormous vested interests who would with us to do nothing, or as little as possible. Perhaps, we should have a conference on current hot spots and current warms spots that are likely to become hot in the next five years. To prevent is, in the first, to know.
Second, in a famous experiment conducted at the Princeton Theological Seminary1, 67 students were asked to study the parable of the Good Samaritan (Luke 10:29-37) and then requested to proceed to another facility where they were to be filmed giving a sermon on the parable or on alternate ministry. Between the two buildings, the experimenters put a "victim," the goal being to find out how many of these theology students, who had just finished studying the parable of the of Good Samaritan, would stop to aid the victim and what kind of help they would give.
Only 40% stopped to help, thus reinforcing the teaching of the parable. Further, of those who stopped, most were in a group that had been told that they had ample time to get to the second building. Now, those who did not stop were not pathological or criminal; they were ordinary people who should have known better. The lesson, here, is that, when we teach ethics and morality, we must be sensitive not only to what we tell students but also to the instructions which surround our teaching.
In an equally dramatic series of experiments, Staub2 took groups of various ages, assigned them to an irrelevant task, and then gave them one of three sets of instructions: one group was given permission to leave the room if necessary; one group was given no instructions on leaving the task room; and one group was prohibited from leaving the room. Then, from an adjacent room, cries of distress were simulated. The purpose of the experiment was to test resistance to authority in a situation evoking helping behavior as a response to the distress stimulus.
The experiment shows that when permission was given, a high frequency of helping behavior resulted and, conversely, when prohibition was the instruction, it substantially reduced active attempts to help. In the case of no information, adults tended to help while children tended to refrain from helping. Staub summarizes the results dramatically: "Almost all subjects in the permission condition actively helped." The lesson here is that we, as social, political, and other authorities, must actively give permission for others to be good and, if we do so, they are likely to respond accordingly.
At this conference, we have not heard enough from the psychologists and sociologists on the subject of genocide.
Third, we have heard a lot about guilt. If I may invoke my own profession which theology, let me say that guilt is good. We should feel guilty for not having done enough, and for not doing enough even now when we are informed. I call this kind of guilt "anticipatory guilt." I do not want to be in the position of having my sons, who are in their twenties, or my students ask me ten years from now, "Hey, Pop, why didn't you do more?" or "Professor Blumenthal, why didn't you act more forcefully?" This anticipatory guilt is good for me, for you; indeed, for all of us.
Fourth, we have also heard a great deal about political will, or lack of it. Everyone seems quick to blame failure on lack of political will. Again, as a theologian, I would like to say that political will is really a function of moral values. We do according to our beliefs, when these are clear to us. I would like, therefore, to point out that what we have been calling human rights is very much within the Biblical traditional claimed by Judaism and Christianity.
"It has been told, o human being, what is good and what the Lord asks of you but to do justice, to love mercy, and to walk humbly with your God" (Micah 6:8). "And justice shall roll down like the waters and righteousness as a mighty stream" (Amos 5:24).
There is a Hasidic teaching that says that, if you try to fully observe the commandment "You shall love your neighbor as yourself" (Leviticus 19:18), it would kill you. You could not love your neighbor, much less all of them, as yourself. It cannot be done by humans; perhaps this is the meaning of the crucifixion. So the rabbis, in their wisdom, worked out a more functional wording of this commandment: [Hebrew] "That which is hateful to you, do not do to others" (Talmud, Shabbat 31a). This, it seems to me, is the very ground and justification for our work in international, universal human rights. The work we do is blessed by God and our Jewish and Christian heritages.
Recommendations
I should like to make five recommendations, only the last of which is my own; the rest derive from our common deliberations here these past two days.
We must press for more staff for the office of the UN High Commissioner for Human Rights. There should be enough people to keep tabs on all current violations and to watch over those hot and warm spots that need a sharp and well-trained eye.
We must develop a task force qualified in reconciliation and coalition building which should have firm links to the UN Security Council, the World Bank, and other international instances. This standing force should be ready to be dispatched to any country to nip genocide in the bud as soon as the warning signs justify such action.
We must have active programs on a national and international level to teach those democratic values which make our life and society so precious: the inalienable rights of every human being, universal suffrage, empathy for the other, subservience of the military to the civilian authority, respect for minorities, etc. These core values must be taught in specialized programs for politicians, military, and leaders of all kinds.
There is nothing that replaces personal and persistent lobbying; nothing that can substitute for determined hard work. The right to lobby is really a duty, and it is the duty and privilege of every free citizen. If we do not exercise it, it will atrophy. Freedom must be practiced, and with responsibility. There will be some duplication and some contradiction; that is the nature of democracy at work. It is good. Let personal and persistent lobbying proliferate.
And, the USHMM must continue its work. I must say that, in the whirlwind of the impeachment proceedings, our own proceedings dealing with genocide and universal human rights have been a celebration of the values upon which this great country is founded. We, and the Museum, need to more of this.
Also, in the period when the memory of the horror of the Shoah is fading because the survivors, rescuers, liberators, and even perpetrators are dying, it is here that memory is beginning to shape the future. It is here that the Shoah and all it represents is beginning to ask the questions that will guide us into the post-Shoah period. The Committee on Conscience must continue, and refine, its work. I hope this is just the first of many conferences, and actions, the Committee will take.
In this spirit, I would like to propose a conference to be called, "Goodness Works." At this conference, we will try to answer the questions: how do we get from guilt (or anticipatory guilt) to action? And, how do we proactively cultivate moral resistance, civil courage, and the doing of good? Doing good is natural but the propensity to do it can be, and needs to be, cultivated. There are very, very prominent business leaders whose corporations are known for their prosocial orientation: banks, that provide paid leave to do prosocial work, industries that support whistle-blowing, businesses that provide benefits over and above the law and norm. We have much to learn from such leaders. There are also activists who have accomplished great social good, often on practically no budget at all. There are individuals and organizations that "do justice and love mercy" in all areas of human suffering and oppression. There are also educators who run exceptionally prosocially sensitive institutions.
We need to get these moral exemplars together and let them tell us what they are doing right! We need to gather those who do good to tell us, not hwy they do good, but how they do it. We also need to bring together the social scientists, clergy, and politicians to hear and to share. Such a conference would also give the Museum the opportunity to honor those rescued during the Shoah, and also those who have done good in our civic national and international lives.
This conference on genocide has been in my opinion, a sound success. May it also be a firm step into the future.
Notes:
1. J.M. Darley and C.D. Batson, "From Jerusalem to jericho: A Study of Situational and Dispositional Variables in Helping Behavior," Journal of Personality and Social Psychology 27:1 (1973) 100-8 discussed in David R. Blumenthal, The Banality of Good and Evil: Moral Lessons from the Shoah and Jewish Tradition (Washington, D.C., Georgetown University Press: 1999).
2. E. Staub. "Helping a Distressed Person," L. Berkowitz, Advances in Experimental Social Psychology (New York, Academic Press: 1974) 7: 293-341 also discussed in Banality.