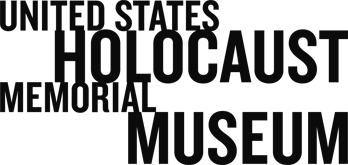 Panel 6: Concluding Reflections
John T. Pawlikowski: I thank the panelists, and I would just like to add some concluding reflections on what we've been through and what we've gained from the past couple days, and what we might continue to do.
I would feel myself a little bit remiss if I did not mention one important point. We have had this conference on the UN Genocide Convention, while also remembering the Human Rights Declaration of the United Nations - two documents which were developed as a direct response to the experience of the Holocaust. This particular museum, by congressional mandate, is responsible for telling the story and preserving the memory, first and foremost, of the Jewish victims, but also of the victims whose stories and whose memory have, in fact, not been so widely known or widely held up, particularly those who were direct victims of an ideological attack by the Nazis, not simply victims of happenstance, not simply victims of the Nazi war effort.
And I speak especially of the Roma and Sinti, who also were experiencing something akin to annihilation; of the disabled, who were the first victims chronologically of the Nazis; of the Slavs, but particularly of the Polish nation, who experienced a certain amount of annihilation of leadership, but also a widespread cultural annihilation that affected virtually everyone in the population; and also, gay and lesbian victims who also were part of the Nazi ideological effort.
I think that as we reflect on these documents, and reflect first and foremost on the experience of the Jewish victims, we must also remember those who were victims of the Nazi ideology, and whose stories also have something to tell us, but which up to now have not been as well-known or as well highlighted. It is very important that we not lose sight of these other Nazi victims, particularly the ideological victims.
Secondly, I think one element that has been rather strikingly missing from this conference, both by way of participation and by way of panels, is members of the religious community. And yet the religious community is in recent years has been in the forefront of human rights activities.
My colleague, Father Byran Hare, now of Harvard, often remarks that the Catholic church is the largest transnational corporation in the world.
I would remind people, however, that, in fact, the religious institutions of this country and of the world are the largest single NGO in terms of membership; that they sometimes have been perpetrators and collaborators with human rights abuses, and even with genocide. It is something that I am only too willing to admit, and I think something that the religious institutions, if they want to play a leading role in human rights advocacy and the prevention of genocide, must clearly and unequivocally acknowledge and make reconciliation with their victims. There is no question in my mind about that dimension.
But, nonetheless, I think the religious communities have a potential, not only because of the their numbers, but also because of their ability to penetrate concrete situations on the ground where human rights abuses are taking place, where even genocide is taking place, and where no one else may indeed be able to penetrate, certainly not members of the United Nations necessarily, not members of government, and even sometimes secular NGO's have difficulty getting into those areas.
When the late Tip O'Neil was Speaker of the House, many of his views on Latin America were framed by the information that was being fed to him by his sister, who was a member of the Maryknoll Order. And it's this kind of connection that I think is invaluable. I think also the religious institutions can play a decisive role in framing political will as Dr. Blumenthal has already alluded to.
And, finally, I think that on the issue of reconciliation, which it seems to me to be one of the issues that we need to think about a lot more, this is one area where it seems to me the religious communities may be able to offer a distinctive contribution.
Let me say that in terms of the issues that have surfaced in the conference, I do believe that this issue of prosecution of criminals, of people who seriously abuse human rights, or even engage in genocide, over against the use of reconciliation and even amnesty as a part of the reconciliation process, is one that has surfaced but I think has not been resolved. To some extent, it is even part of the whole issue of General Pinochet, because, after all, the Chilean government claims that the deal not to prosecute General Pinochet was made in light of national reconciliation.
In parts of Eastern Europe, particularly in countries like Poland, decisions were made right after the Communist regime not to do any widespread prosecution of people for human rights abuses in the name of national reconciliation.
It may be that we need to develop some criteria for when the process of amnesty is acceptable in the name of national reconciliation and when because of the gravity of the abuses, it is not acceptable. And, therefore, the prosecution of violators of human rights and perpetrators of genocide must take precedence over simply amnesty for the sake of national reconciliation.
I think this is an area that we really do need to pursue very much. Dr. Ruth Mandel mentioned to me just a few hours ago of her own personal interest in this, and this may be something that the Holocaust Museum may rightfully pursue in future conferences.
Let me close by saying that in light of what we heard last night (I know all of you were not at the dinner) in the very moving tribute to Raphael Lemkin, included as well a most disturbing dimension. After Lemkin accomplished his magnificent work in bringing the genocide convention to a successful vote at the United Nations, he was virtually forgotten, including by the United Nations.
I think as part of the educational process, as part of the memory process, we really need to do more to pressure the United Nations to honor him permanently in some way, and perhaps for our own government to honor him in some distinguished way, maybe through the issuance of a stamp or something along those lines.
I would strongly recommend that the museum itself make an intervention with the secretary general of the United Nations for a permanent memorialization of Lemkin in some suitable fashion. I think that's something I hope the museum and particularly our Committee on Conscience and the museum will follow up.
Those are my reflections. We can now move to any questions and observations that you have, critical or constructive, on the conference and what we might do particularly at the museum in the future.