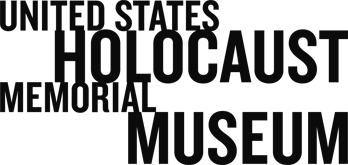 Panel 5: Karen Konig Abuzayd
Karen Konig Abuzayd: I shall not so much comment on what Brian said, but follow up on what he said from the U.N.H.C.R. perspective. I, in fact, discarded my formal paper that I'd submitted for this conference. It was full of charts and lists and other things about what the humanitarian community and U.N.H.C.R. are doing or think they should do. Instead, I'd like to concentrate on issues that I think need to be addressed if we're serious about attempting to warn against and prevent population movements, often the first step toward ethnic cleansing, genocide and crimes against humanity.
In any case, much of the content of what I had been going to say has already been covered by previous speakers and comments from the floor. Though perhaps it's useful to table the U.N.H.C.R. perspective to show how much convergence there is on the problem and on some of the solutions. I think the thorny question of how to produce action, however, will remain.
The humanitarian community, especially U.N.H.C.R., is handicapped somewhat when it comes to early warning and prevention, since our mandates direct us to assist and protect people after they've become victims. Predicting or calling attention to crisis-prone countries is not an activity that's welcomed by governments that created us, since the fact of our labeling a country at risk may worsen a situation. It may provoke untoward reactions or it may be responsible for exacerbating circumstances which lead to displacement.
The line is very thin for us between alerting the international community, being willing to act to prevent potential catastrophes and being true to our mandate, which assigns us a role as the guardian of freedom of movement, especially of those crossing borders to seek asylum from persecution or violence.
And when we do step out of our original and strictly mandated roles to follow instructions from the General Assembly and our own Executive Committee to identify, warn and advocate about potential displacements, who's there to respond? Preventive action is not within our competence. And I hate to say that, because I think everyone who's spoken has said the same thing, that action is not within their competence.
So, we need to be able to command the political will to act. Again, this catch-phrase which we've been pleading for in so many places for so many years. Just consider the High Commissioner for Refugees' calls for political and military support over the past few years in Bosnia, in Eastern Zaire, in Burundi, in Sierra Leone -- and who's even mentioned Sierra Leone -- to name but a few.
We've rarely seen political will emerge in any of these crises, or when we have it's been without convergence, but rather a variety of wills dependent on the different and often conflicting political agendas of governments. Or when some semblance of convergence surfaces, it's most often at the lowest common denominator, namely, a directive for the humanitarian agencies to go forth and provide palliative care in the absence of, and as a substitute for, the political or military actions which are the genuine solutions to the situation.
What are the constraints to provoking action? We are the ones who are present on the ground. We are the ones with the information. We are living and working with people and the events affecting them. We're in their communities. We're in their villages. We share their agonies and their fear, and you'd think as an instrument of the international community we could command credibility and be able to strike a cooperating chord with sister agencies and donor supporters.
I think we should be particularly insistent about expressing our opinions and describing what we believe are the needs in the event of manmade disasters. If they're man-made, can't they not be man resolved? We can see when disaster is about to strike. We do, indeed, anticipate events and beg for help.
Early warning isn't a mystery. Like many popular concepts, we examine it repeatedly. There are several groups meeting even today, U.N., N.G.O., in different parts of the world and they're holding conferences and meetings. They've done surveys on this very subject.
If we observe poverty and discrimination and oppression, propaganda and hatred and fear, if we can see that people are already on the move, we can say with some certainty that things are likely to get worse, with potentially catastrophic results. And it's much better to overreact than to allow a repeat of Bosnia or Rwanda or Kosovo.
But we say this each time we meet a crisis, and the lessons never seem to be learned. Witness Kosovo, coming so soon after Bosnia, or Eastern Zaire coming so soon after Rwanda. It's frighteningly tragic, I would say, that there are warnings and no one listens, no one responds. Governments cling to their political agendas. Politicians ignore us. They accuse us of partiality. They accuse us of exaggeration or of just plain being wrong. And so, they spend their time debating contradictory information, exchanging ideas about who should do what and when and now, and always until it's too late.
The humanitarian agencies have called repeatedly for intervention by security forces to protect victims and to allow humanitarian work to proceed. We don't do this lightly, and some of us continue to resist doing it at all. It pains us to have to rely on anything other than our symbols, our folded hands, our red crosses. For us, asking for military intervention is a last resort, and for this reason our request should carry some weight.
Instead, we hold meetings and conferences and we act in a bureaucratically correct manner by collaborating with others in the same fix as ourselves. We draw up lists of indicators to use in looking at countries we've deemed might be at risk. And already, as I noted, this causes a reaction, since the countries identified are part of the United Nations system and will most certainly object to being so designated. Then, we draw up a list of actions, all of them too ambitious for the humanitarian community or even the international financial institutions.
And then, we complain that we're left alone and that we can't function without partners, and we blame the political actors. Now, we have dispersed the responsibility so widely that no one feels its burden and only the victims are left to suffer.
This cry for partners, just like our call for political will, was I think quite an apt one when we first made it. But, it grows increasingly hollow over the years when it's repeated again and again without results. What can we do to get someone to listen, to respond, when we plead for appropriate political and security partners?
The Secretary General and the Security Council have taken the initiative this fall to study the situation of security in refugee camps. And a Security Council resolution was passed calling for measures to protect camps and humanitarian workers, including training and resourcing local authorities. But, now comes the hard part, insuring that these recommendations are implemented. We know from Bosnia how many resolutions can be passed and not implemented.
Another thing that we must acknowledge is that prevention, as an activity, has certain handicaps. We can't prove that it's worked. How do we engage in preventive activities if there are no indicators or bench marks to reassure funders that their monies and our efforts have been well spent, that there has been some success?
Plastic sheeting, bags of sorghum and the number of people to whom they've been delivered can be counted, but one can't measure whether human rights training has educated a judge or a police officer sufficiently to do the right thing or to speak out against an oppressive, discriminatory law or try to get it changed, or whether peace education has contributed to reconciliation. These are all things we try to do in a number of places.
Despite these constraints and frustrations, U.N.H.C.R., along with other operational agencies like W.F.P. and UNICEF, are trying to establish a preventive role in the pre-displacement period, based on some of the reasons I've mentioned above, namely, our presence in and knowledge of a region.
But, as was mentioned this morning by Elizabeth and just now by Brian, in the post-conflict transitional situations where there's no war and no peace -- and there are an increasing number of these days - problems remain in convincing crucial supporters or donors that prevention is part of avoiding recurrence.
This is particularly the case when the peace is fragile and refugee returns, from our point of view, are taking place in an uncertain and sometimes hostile environment, certainly not in the safety and dignity that we used to insist upon.
Where this instability persists, no one is mandated, willing or interested to act. But the donors insist that U.N.H.C.R. should limit its involvement both in scope and in time. The fact is, there is no one mandated to work in transitional situations of neither war nor peace; not the emergency organizations, not the development organizations, just as there is no U.N. organization. Thank goodness for I.C.R.C., assigned to the delicate task of protecting and assisting internally displaced persons. The governments of the internally displaced are responsible for them, and sovereignty must not be violated.
If no one is permitted to challenge a government, which very well may be the cause of a group's oppression, the result may be a new, a worsening or a recurring tragedy. Humanitarian agencies will hold on as long as they can, underfunded and continuing to plead for someone to whom to pass the baton, while their presence becomes of an increasingly limited value.
What's the answer to our sensitivities about sovereignty, about the right of governments to do what they want to their own people without interference? Who is to judge when it's correct to intervene? Certainly, we see the Security Council members do not agree among themselves about this, and I wavered between hope and despair yesterday morning listening to our law professors on the issue.
Who should choose what's to be done if not the Security Council? Regional organizations? This was also discussed yesterday. U.N.H.C.R. has invested a great deal of time and effort in making alliances, signing memoranda of understanding with regional organizations, among them the Organization of African Unity, SADCC in Southern Africa, ECOWAS in West Africa, IGAD in the Horn of Africa, ASEAN in Asia, the OIC in the Muslim world, and working with them on emergency preparedness and refugee law training and building their legal capacities.
But the comments yesterday about the lack of resources are a legitimate concern, as are the possible political consequences if there is a dominating power in one of those regional organizations. Must we wait, as we heard yesterday, until hundreds of thousands of people are on the move, or worse, slaughtered? Would it be possible for those working with these lists of indicators and actions they've drawn up to be heard and respected? There are a host of countries which would qualify at this moment for some preventive action if this were so, countries which don't make the news and we hear very little about.
But, even during the most obvious past experience -- recall Rwanda in 1994 -- or in places where very limited intervention could have made an enormous difference and saved those hundreds of thousands of lives, as in Eastern Zaire in 1996, it has been difficult, usually impossible, to mobilize the necessary response, especially if what's needed is military intervention.
We agree with those who blame Somalia, but how long must a bad memory obstruct appropriate action? What can be done? There's no easy or single answer; at least we don't have it. And whatever we envision requires significant and sustained commitment and resources by a number of actors. The list of "shoulds" must become "wills."
As others have said before me, we must attend to root causes, starting with debt relief, for example, recommended by Jubilee 2000. Since democracy and stability require a certain level of resources, we must try to identify those factors, distinguishing the poor and not yet democratic countries which descend into inhuman behavior from those who do not.
We must support measures to bring about a worldwide rule of law and justice, including the International Criminal Court. We favor the formation of a well-resourced, rapid reaction force; diminishing the arms trade; exposing bribery and corruption; and sanctioning companies, not countries, who deprive the poor in developing countries by bribing their leaders: strengthen civil society groups, including the human rights activists.
And above all, at the risk of repetition, we have to do this together. These tasks require input from all of us represented at this symposium. Next time I think we should sit down on panels together, not separate ones, and sort out who should do what and who should not do what. And I think we need more of our politicians and policy-makers, whom we all seem to be blaming for not taking the actions, so we can hear their side of the story and maybe help them overcome their constraints. And I think only in this way might we reach the next anniversary, even ten years from now, without saying the same sort of things again.