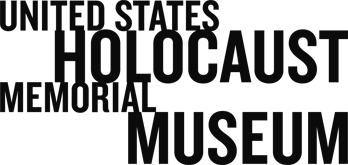 Panel 5: Jerome Shestack
Early Warning and Prevention: The International Community
Jerome Shestack: Good afternoon. My name is Jerry Shestack and I have the privilege of moderating this program.
Our topic is the international perspective with respect to early warning and prevention. Early warning, of course, and even prevention deals with a sort of prophecy as to what the future is going to hold. That's always difficult to undertake.
If we go back to the year 1900 -- after all that was only a little more than a hundred years ago -- as we are approaching the millennium, consider what this past hundred years has produced. In the year 1990 there was no word for "radio" or "movie" or "aviator" or even "income tax." Doctors had not heard of insulin and scientists had not heard of relativity. Farmers had not heard of tractors and merchants had not heard of self-service. The politicians were only men and the word muckraking had not even been heard of at that time.
When a group of wise men got together in the year 1899 to predict what the future would be, they said it would be a Century of Peace and Prosperity for men. They didn't even think of women in that context. And as we know, we had the two worst World Wars in history and the scourge of Communism and Fascism. One ended with a bang, to use T.S. Elliot's phrase, and the other ended with a whimper.
One is reminded of the adage that he who lives the crystal ball is destined to chew on crushed glass. And if you go back fifty years ago -- and that's appropriate because today was the day that the Universal Declaration of Human Rights was signed, shortly before midnight or around three or four a.m. Paris time in 1948. In that year, too, Truman was reelected; Gandhi was assassinated; Tojo was hanged; the Marshall Plan began; the Dow Jones was only a hundred and ninety-five; you could buy a Packard car for twenty-four hundred dollars; and the leading songs were "So In Love" and "Slow Boat to China".
We have come a long time since then, but we never have been able to predict the future well, even close at hand. I'll just tell you one story that I like in that context. Its the story of Mark Twain's riverboat captain who was going back and forth on the Mississippi. And he took aboard a pilot to guide him through the treacherous rocks and shoals of the Mississippi. As the boat was sailing along, and it suddenly hit a big rock which tore a gaping hole in the bow of the boat. The captain turned furiously to the pilot and said, "I thought you said you knew every rock and shoal in the river". And the pilot said, "I do; that's one".
That is kind of the way in which we identify what happens after the fact rather than effectively dealing with either early warning or prevention. How we remedy that condition is what we discuss today on the fateful anniversary of the Universal Declaration. Our panelists' biographies are in the papers you have before you, so I shall only do brief highlighting.
J. Brian Atwood, our keynote speaker, is the Administrator for the United States Agency for International Development. He has made massive changes and improvements, in particular in the areas of environment and disaster relief and children's health. Within the United States he has been a prime force with a group dealing with problems of inner cities and teaching the inner cities the lessons of international development, called "Lessons Without Borders".
He has had thirty years in the foreign service, has been involved in political affairs with Senator Eagleton, was the Assistant Secretary of State for Congressional Affairs under President Carter and has been a splendid force in this country and abroad for democratic change.
Our first panelist, who will comment on Mr. Atwood's address, is Karen Koning AbuZayd. Karen heads the United States and Caribbean regional offices for the High Commissioner for Refugees. She has been in the service of the U.N.C.H.R. for seventeen years. She served as chief of missions in Bosnia and Herzegovina, has dealt singularly with African refugees in Kenya, Somalia and Sudan, has lectured in Sudan and in Uganda. And in her educational background embraces Indiana University, McGill University and Roosevelt University.
Our second speaker, James F. Metzl, has just gotten a new job. He was director of multicultural and humanitarian affairs for the N.S.C. and now he will be the senior coordinator for international public information with the state department - an awesome challenge. He has handled international public information matters in Iraq, Kosovo, Rwanda and with terrorism, all tranquil spots as you can see. He has written profoundly in magazines, including Human Rights Quarterly, Foreign Affairs and the American Journal of International Law. His educational background includes Harvard Law School, Oxford and Brown.
Our next panelist after that will be Alvaro de Soto, who is the UN's Assistant Secretary General for Political Affairs. He has held that post for about three years, and to survive for three years in the arena of the political affairs of the U.N. is a real tribute to his skill. He has served three secretaries general over a period of time. He was a prime mover in the peace accord in El Salvador, and he has had background in the foreign diplomatic service of Peru.
Our final panelist is Andre' Pasquier, who has been with the International Red Cross for twenty years. He is now head of the regional delegation in the United States and Canada here in Washington for the International Red Cross. He has served the I.R.C. in America and in the Caribbean, and other places. One might say the world has been his oyster -- among his assignments have been Jordan, Israel, India, Cambodia, East Timor, Kuala Lumpur and probably one of the hottest spot of all these days, Switzerland.
We have a very strong and bright panel. They'll be commenting on Mr. Atwood's speech. Please welcome Mr. Atwood.