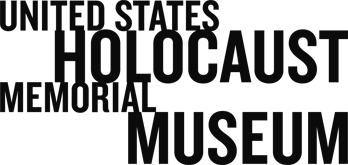 Panel 5: J. Brian Atwood
J. Brian Atwood: You have asked me to discuss the topic of "Early Warning and Prevention of Genocide and Crimes Against Humanity." I will do so, but I want you to know that I am humbled by my surroundings today and keenly aware that this Holocaust Museum already has spoken volumes on this subject.
This is the 50th anniversary of the UN Declaration of Human Rights. This is a day when we do what we can to recommit ourselves and our societies to humanitarian standards; a day when we are encouraged to remember the past; a day when we repeat with conviction the message this museum delivers from every hallway and exhibition chamber -- the message "never again". This is a day to recommit ourselves to human rights and to take stock of our world at the end of one fifty year period and the beginning of a new millennium.
The survivors of the Holocaust knew well that "never again" was a very high standard. They understood that irrational behavior -- by individuals and by the state -- was as much a part of human nature as was good will and mutual respect. They passed on to the next generation vital lessons: of the essentiality of participatory democracy; of the need of citizen involvement in political life; of respect for individual differences; and of the principle of eternal vigilance. Elie Wiesel best captured this when he said, "In every area of human creativity, indifference is the enemy. Indifference of evil is worse than evil..."
This is a time for 50th anniversaries. Yesterday we commemorated the 50th anniversary of the UN Convention on the Prevention and Punishment of the Crime of Genocide. The Genocide Convention and the UN Declaration of Human Rights are landmark declarations of civility. They represent mankind's highest aspirations, but, at the same time, their provisions were written to anticipate the full spectrum of evil behavior. They concern themselves, on the one hand with the abuse of an individual's human rights, and, on the other with the systematic effort to extinguish an entire race of people.
It is, of course, no coincidence that these documents were released on succeeding days fifty years ago. They represented a good faith effort to shut the door on the 20th Century's most reprehensible chapter. But, as we know, as high minded as these documents were, they could neither erase the shame of the Holocaust nor, on their own, prevent future genocides. They were vitally important expressions of an international commitment to deterrence and they created new international legal standards for national and individual behavior. Nevertheless, they were in the end merely words awaiting international action.
We are now at the end of this bloody century and we cannot be very proud of the record of the past 50 years. We have seen continued human rights abuses, often in the name of state security. We have seen other attempts at genocide in places like Rwanda and Bosnia. We have seen "ethnic cleansing" become a tactic of inter and intra-state wars and a perversion of the principle of self-determination. In some ways it would appear that we have not come very far.
Yet, we now have the best opportunity in this century to create the consensus for action that we need. There is more acceptance today of globally of human rights principles, more acceptance of international human rights law. During the Carter Administration human rights became a vital part of diplomatic discourse and it remains so today.
The spread of democracy has broadened and deepened this international support. In 1988 there were only 66 electoral democracies worldwide, today there are 117. Many of these democracies are young and fragile, but they are collaborating internationally to protect themselves against their most common threats. Importantly, they have permitted a dramatic expansion of non-governmental organizations that support democratic change and which communicate across borders.
We have also recently seen War Crimes Tribunals beginning to try and to convict those accused of heinous crimes in civil conflicts in Bosnia and Rwanda. We have not found and arrested all those indicted for war crimes, but those individuals who have thus far escaped arrest have been driven underground and are relegated to live as international pariahs.
We have accepted the notion that reconciliation in societies torn by civil war or emerging from authoritarian rule, will require, at a minimum, exposing the impunities that occurred in the ancien regime. Whether through tribunals or truth commissions -- through actual punishment or exposure -- the international community is including this consideration in its diplomatic initiatives to solve intra-state conflicts. Slowly but surely, and with some degree of hesitation, we are developing the machinery and the standards necessary to act on the Genocide Convention and the U.N. Declaration on Human Rights.
There is however much more that needs to be done because we have learned that deterrence alone is insufficient. Rational laws and institutions will not by themselves deter or prevent irrational behavior. We also need to find ways to anticipate such behavior and try to understand the environmental factors that influence it.
What causes a society to implode and descend into genocide? There are as many answers to that question as there are countries. In one country, it may be overpopulation. In another, a poor distribution of wealth. Another might be experiencing serious food insecurity and famine. Most vulnerable societies have some combination of all of the above. Usually, one can trace the precipitating cause of a real implosion to extreme poverty and underdevelopment. When poverty is combined with a systematic effort to abuse human rights or to otherwise discriminate against a particular ethnic group, genocide or ethnic cleansing is a likely result.
The issue I want to address is how we might better organize ourselves to achieve early warning and prevention. We might start by categorizing the countries that should concern us and cause the international community and its leading governments to take preemptive action.
The first category involves countries on the very brink of, or already engaged in, low level conflict. The most serious human rights abuses occur in these countries because fear and insecurity become dominant factors. Here we most often see weak governments attempting to regain stability by suppressing minority rights in the name of national unity. We see the application of "divide and conquer" and an exploitation of regional ethnic and religious differences.
Extreme nationalism is a common manifestation of these insecure nations. It is a powerful rallying call that often summons the pride and prejudices of past glories or ancient enmities. Nationalism in moderation can be a positive motivation for human productivity and stability. When it reaches extreme proportions it should constitute the most obvious form of early warning.
When we see extreme nationalism manifest itself in human rights abuses, time is not on the side of the peacemakers. What is important is that the international community act quickly and in concert to bring to bear the tools that can separate the parties to potential conflict and create a process that will lead to reconciliation. Failure to act in these countries usually means expending far more resources on humanitarian relief and peacekeeping than would have been required had the conflict been prevented.
I have always found it a strange manifestation of the principle of sovereignty that United Nations procedures force it to remain disengaged when a country is on the brink of collapse. Yet, when that collapse occurs, the United Nations is expected to save its people. There is no easy answer to this but I would suggest that prior agreements that trigger international engagement when the signs of collapse become obvious or when sovereignty is threatened might get around the dilemma. Under the OAS' (Organization of American States) Santiago Agreement, for example, provision is made for an assessment visit by special emissaries if democracy is threatened and a process has been agreed to that could lead to sanctions if the matter can not be resolved by negotiations.
The second category involves those countries recently emerging from conflict. A study recently issued by the War-Torn Societies Project concluded that "the unresolved legacies of today's wars are time bombs threatening our future."
Post-conflict societies are fragile by definition. The fighting may have stopped, but the perceptions of the feuding parties -- the deep suspicion, the hatred -- are still the overriding factor. How does the international community successfully implement a transition strategy in the face of this latent hostility?
The key word is reconciliation. USAID's Office of Transitions Initiatives (OTI) has developed as comprehensive a tool kit to bring about reconciliation as any group in the international community. That rapid response tool kit includes demobilization and reintegration of combatants into society; support for new democratic institutions and for media outlets that promote positive messages; the creation of local programs that bring people together around community-wide projects; and training programs to enhance employment prospects. We have had great success in promoting the principles and methods of OTI internationally, and now we see other bilateral and multilateral donors creating their own transition units.
The third category involves nations whose fault lines are not so obvious and where conflict may be a few years or a single precipitous event away. This is the most difficult category because the fault lines can only be perceived after careful analysis. This is where the U.S. government and the international community are weakest. Sometimes the analysis is sufficient but it remains in the deepest recesses of government and is not acted on. Too often there is no incentive to undertake analysis that might reveal bad news that may be a few years in the future.
We need to develop a "culture of prevention" within the U.S. government and the UN system. This will not be easy but if the Genocide Convention and the UN Declaration are to have continued relevance into the next century, we need to combine the deterrence those documents and international tribunals offer with the preemptive steps that will identify and eliminate the root causes of conflict.
Let me suggest some specific tools that we might employ in this effort to prevent conflict. These ideas are my own. There is no consensus yet formed within the U.S. Government but we are beginning the process of trying to form that consensus.
Perhaps the most difficult issue involves our need to intervene militarily when genocide is imminent. As President Clinton said in Rwanda, it took the Security Council several years to reach consensus to use force in Bosnia, yet the genocide in Rwanda occurred over a matter of days and weeks. If we believe in a "never again" standard, we must develop the capacity for rapid response. If in the aftermath of the Shah's fall from power in 1979, we could develop a rapid response task force to prevent Soviet incursion into the oil-rich Persian Gulf, can we not develop such a capacity when millions of lives are threatened by genocide? If we are unwilling to perform this function, should we not help train forces in the various regions that are prepared to act as we are now doing in Africa?
These rhetorical questions are of course meant to challenge. We need to address this fundamental moral question in a world where population growth, poverty and alienation could well present us with more Rwandas. Do we believe in "never again" or are we more willing to protect the oil that assures our way of life than the millions of human beings that may be threatened by genocide?
A second suggestion -- equally controversial -- is whether we are willing to address the trade in weapons that has so transformed the conflicts of the developing world. I remember the day when combatants in developing countries used to run out of ammunition. No more. These conflicts go on and on.
The international system has developed methods for observing and collaborating on various types of cross-border crime, particularly narcotics trafficking. But we do not do an adequate job of following illicit sales of weapons. Far too many of these small arms are sold legitimately to dealers who find illegitimate means to then take them available to governments and insurgent groups.
Meanwhile, military spending in the poor countries is in many cases far in excess of security needs. These expenditures are occurring at the expense of education and health care programs -- at the expense of development. We need to help people understand that a healthy and well educated population is a better investment in stability than weaponry.
Under this same heading, we need to more firmly deal with paramilitary groups around the world. These are often the worst human rights abusers, and their creation as shadow military groups often precedes mass violence. From the Ustashe in Croatia during World War II to the Interahamwe, to the recent developments in Indonesia where the military has begun to arm Muslim militias, these groups are nothing but trouble.
We need to explore a more effective watch list that will identify these groups and encourage governments to take action against them. Our goal should be to isolate them and keep them from acquiring the means to commit violent acts.
Finally, and I'm certain that you will not find this surprising, I would propose that investing in development is the best long-term method of practicing prevention. Race, religion, ethnicity -- these are the scapegoats trotted out to cast blame for underdevelopment.
Rwanda can be looked at as a simple crisis between Hutu and Tutsi. But a closer examination reveals the host of development issues that were in play -- tremendously high population density, environmental degradation, divisive land tenure issues, struggles in democratic power sharing and more. In Bosnia, unemployment, autocracy, the vestiges of a police state slapped on a crumbling outmoded economy -- these were the forces that created the environment of genocide. These were the allies of the perpetrators of hate.
Development programs can help address explosive social issues. While many people may not see the link between literacy, environmental, economic or health programs and conflict, when you work on the ground these links become self-evident.
Dealing with issues as complex as genocide means dealing with the full political, economic and social life of a nation.
You have asked me to address the issue of early warning and prevention, and I'm offering you an early warning. The world is growing by 90 million people a year. There are today some 1.4 billion people living in extreme poverty. That is 23 percent of the earth's population. Eight hundred million of these are malnourished. Most of them are illiterate. These people represent not only a lost opportunity, they represent a threat.
What are we doing about this range of development challenges? Last year the international community reduced official development assistance from $55 billion dollars to $47 billion. That number will go down even more dramatically in 1998. The West's capital managers have moved over $100 million out of developing world markets and investment capital has dried up. There is fear and anger in the places where I work. There is deep suspicion of the motives of the industrialized countries.
In this environment we should fear an erosion of the principles we introduced to the world 50 years ago. Yet, surprisingly, I do not perceive any drawing back by most developing world leaders. Thabo Mbeki spoke for most of these leaders at the Non-Aligned Movement Conference in September when he said the new forces shaping the global economy -- globalization, liberalization, deregulation and pervasive information flow, "represent the international context in which all of us have to work..." He went on to say, "the very fact of globalization… means that our own success as developing countries… cannot be achieved in conditions of autarchy...."
Thabo Mbeki is right, but how long can the forces of enlightened thinking prevail under the pressures of today's world. The conditions of the developing world today, characterized by unsustainable population growth rates, food insecurity, depleted natural resources and a pandemic of infectious diseases, depressed national economies, too many children without adequate access to school or health facilities, constitute a dramatic early warning.
You will forgive me if I speak of these issues with some degree of passion. Over the past five-plus years I have traveled a great deal to that part of the world where four out of every five people live. I have looked into the faces of poverty and despair. I have sometimes asked myself whether I would be capable of rational, constructive thought under those circumstances.
Yet, wherever I have traveled I have been deeply impressed by the strength of the human spirit. These poor people are searching for the smallest indication that someone cares. Will they be given cause for hope by an American or a UN aid worker or will they fall under the influence of a charismatic religious fanatic? We have a great deal at stake in the answer to that question, particularly those of us who have taken the vow: "never again."
Walter Lippman, who was as eloquent when he was wrong as when he was right, once wrote that, "a politician can not afford to be right before his time." When we talk about the policies, resources and machinery that would constitute a strategy of prevention, we must be mindful that anticipating the future is not easy in our democratic system. We have achieved great progress in the past fifty years, but the challenges of the next century will require us to create a culture of prevention. If we fail to do that, we are likely once again to fall victim to mankind's worst instincts. Thank you.