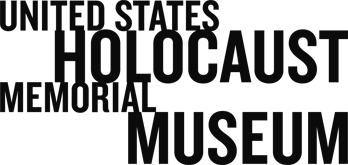 Panel 4: Elizabeth Neuffer
Early Warning: The Role of the Media
Elizabeth Neuffer: I've been asked to talk about Bosnia and Rwanda and reporting in the post-war period. And I'm just going to begin, because I just returned from Bosnia a few days ago, where I found that snow, and indeed, ethnic distrust still lies heavily on the country.
On my final day in Banja Luka, the Serb-held section of Bosnia, I met with a liberal Bosnia Serb, a man known for his moderation and compassion. His name is Milan Panic and he heads an organization that searches for missing people. And I thought he made a very acute observation about why Bosnia's ethnicities are still very far from reconciliation today.
He said there are still people who know nothing about where their loved ones are. And for these people, the war is still ongoing. His comment, that conflict and distress continues even after peace is struck, goes to the heart of what I want to talk about today, which is the importance of the media, both local and international, in reporting on the immediate post-war period of a society destroyed by genocide.
I was reminded of this on Tuesday when I toured the museum here for the first time, and I was not entirely surprised to see an exhibit on post-war pogroms, on the Jews that were killed after World War Two was over. And it underscored a point that many of us have learned from our own reporting, which is that while the world tends to think of genocide in terms of large-scale massacres, genocide can continue even when smaller numbers of people are killed, and that it can often continue after armies have laid down their guns.
And I think this is a critical point when we talk about early warning in genocide, because peace does not necessarily bring a halt to genocidal acts, nor to genocidal thinking. I think the time to be most vigilant is in fact when the guns are first laid down. It is then when countries should be moving towards reconciliation, and when we, the media, have a role to monitor that they really do.
Unfortunately, it's also a time when the international community is looking the other way, thinking that the problem has been solved. It's a time when our editors are definitely looking at the next story, not interested in follow-through.
But, particularly in places like Bosnia and Rwanda, I think we have an obligation to follow through. Unlike Germany, there was no clear victor in these conflicts, and neither the Serbs nor the Hutus were humbled in quite the way the Nazi army was.
And in both countries today, genocide and intimidation continue. In Rwanda, the U.N. estimated in 1997 that up to one thousand civilian lives were being lost monthly in clashes between the Hutu Interahamwe and the R.P.A.
In 1996, I arrived in Taba Commune to interview a woman who I'll call Beatrice, who was a witness in the Akayesu case. And I found her crouched over the body of her slain sister, a killing she believed was aimed at quieting her sister's testimony, if not her own.
Today, in Bosnia, refugees of any ethnicity returning home are greeted usually with bomb explosions destroying their rebuilt home.
Two weeks ago the village of Kozarac—it's a place that Ed and Roy are very familiar with—a bomb leveled a newly built home intended for a Bosnian Muslim family, a couple and their handicapped son. It was blown up the day before they intended to move into it. Needless to say, that is a powerful deterrent.
So, why? Why after fighting stops do such violent acts of genocide or genocidal intention occur in places like Rwanda and Bosnia? And how can we move a country towards reconciliation instead?
I'll start with talking about a topic that I think I know the best, and that's how reporters can fill the gap that the military and sometimes even NGO's can't, when it comes to exposing war criminals. Many of us tracked down war criminals in Bosnia to discover that they did and still do continue to wield power with impunity, preaching nationalist propaganda and running illegal rackets. Their presence undermines reconciliation. Their presence keeps their crimes alive and makes a sham of the vision of accountability. I found Zjelko Mejakic who was indicted for crimes against humanity at the Omarska camp, still working as a police officer in Omarska in 1996. How to convince his victims that there is justice when he remains at large today?
The fact that war criminals remain at large also raises questions about the West's willingness to use military might. Blagoje Simic, indicted for crimes in the town of Bosanski Samac, lounged in his red plush mayor's chair in 1996 and bragged to me, "I'm not uncatchable". He remains at large today. According to a U.S. News and World Report, a mission to arrest him to be carried out by Navy S.E.A.L.S. was called off after it was deemed 'too dangerous.'
These war criminals also hold back the voices of moderates, the voices of reconciliation. Simo Drljaca, the former Prijedor police chief known as Mr. Ten Percent for the amount he took as protection money, terrorized his fellow Serbs as well as the Bosniacs. In this most recent visit I made to Prijedor, many Serbs confessed to me that they were actually relieved and overjoyed by his absence. Drljaca was shot dead by NATO troops in 1997 while resisting arrest.
Reporting on the post-war period plays another really important role, and that is to expose that ethnic rumors still continue. The exhibit here in the museum makes the point that the Jews were slain following World War Two when they tried to return largely because of the rumors whipped up about their intentions, rumors such as the Jews were bent on vengeance, or they were going to reclaim their property. And I'm stunned in my visits to Rwanda and Bosnia how many rumors still abound about the behavior of the other ethnicity.
One Hutu Interahamwe told me in 1996 that despite the fact that Tutsis were very much the minority, that since they were backed by the government, "We have to get them before they get us." These rumors also abound in Bosnia.
We hear even today that Muslims are moving back to key towns as a way of seizing territory and that Serbs are going "to massacre" Muslims who have returned.
These rumors are often whipped into a frenzy by nationalist party leaders anxious to keep control. And it's important for local media, as well as the international media, to expose these rumors for what they are.
A third thing that makes reporting in the post-war period so critical is that it can help expose how ethnic resentments are linked to resources. This point was made very acutely yesterday by Allison Des Forges, when she pointed out the link between ethnic hatreds and a sense of economic deprivation. And indeed, in Rwanda and Bosnia, the ethnic killings were driven on one level by greed.
You would find many places in Bosnia that ethnic cleansing was simply one way to get a better apartment. As the international community now doles out aid, this is an important point to remember and one that we have to watch and underscore.
My last point refers to a comment made by Judge McDonald yesterday, when she notes that collective victimization and collective guilt still continue. Reporters can play a role in helping to expose this and debunk it.
It was the Serbs' sense of being historical victims that made them vulnerable to nationalist propaganda. And it's important to reveal that there are victims and guilty on all sides, not necessarily equivalent, but they exist.
I think it was really notable that it was an independent newspaper published in Sarajevo that first exposed that the Bosnian Muslims also committed war crimes, that exposed the presence of mass graves of Serbs surrounding Sarajevo. Those publications forced Bosnian Muslims to re-examine the actions of their own soldiers as well as their own sense of being victims. And it brought the Serbs some satisfaction; that while they may have committed the preponderance of the crimes, the world, at least, knew they didn't commit all of them. This kind of reporting, particularly by local media, is incredibly vital, and it's something that we have to encourage and that the international community has to support.
It's true that huge strides had been taken in Bosnia, and I was impressed as people pointed out yesterday, that ethnicities are again beginning to mingle. Refugees are returning home. In Rwanda, the ambassador made it clear yesterday, that reconciliation and not retaliation is the goal.
But, as a member of the media, I would have to sound an early warning, right here and right now, based on my most recent trip to Bosnia.
And that is, if people are to live together, the international community has to find a way to stop the vilification of ethnic groups. We've all talked about it here at this table. We all saw it played out. But, it's still ongoing today. We ask people to move back into a village together. We repair their homes, we give them electricity, we give them hot water, but what we don't give them are the tools to debunk the myths and legends surrounding the various ethnic groups.
Somehow, we have to find a way to help each side write a common history that they can live with. And somehow, we have to give each side the tools to be able to talk to one another, to be able to forgive.
I was struck by talking to some of the aid workers there who were helping families move back, and they kept saying, well, we just think people should forget this; they should put it behind them; they should forget the war. I challenged them, because I said, burying the past is no answer, and confronting it is. And I think that when we talk about preventing genocide, we have to think about giving people the ability to see each other and to talk to each other in a way that ensures they've put the past to rest.
I'll end with a conversation that impressed me about a Bosnian Muslim returning to the village of Kozarac. He was returning, but he couldn't figure out what to do with his children. He said, what am I going to do when they go to school here and they pick up a textbook that tells them the Omarska camp I was in was not a concentration camp? How can I have my children return here?
I think that's a key point, and if we're going to stop genocide, if we're going to stop people seeing each other as "the other," as "the other ethnicity," then the time to begin is now. Thanks.