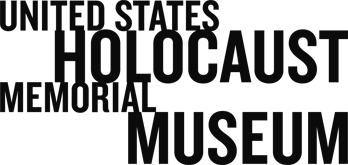 Panel 4: Tom Gjelten
Early Warning: The Role of the Media
Tom Gjelten: Thanks, Tina. I have to say that my instinctive reaction when I'm asked to participate in a forum like this is to expound a traditional view of the role of the correspondent. I was asked recently, for example, to do a paper on how the news media can assist in conflict prevention efforts. And after giving it a lot of thought, my conclusion as that it is actually not the job of the news media to help prevent conflicts.
And so, I begin with an instinctive caution about volunteering to a proactive role in a campaign to bring about some end. I think, for example, our work as war correspondents complements the work of human rights advocates, but it is not exactly the same thing. In general, I say that our traditional role, our proper role, is to describe and explain the world, but not to change it. The question here is what role the news media can play in the prevention of genocide. My way of thinking about this question is to say that if we as journalists do our jobs properly in a context where genocide and war crimes may be committed, then our work will contribute to the prevention of genocide.
So, I would approach this issue in the following way, to ask: What does properly and responsibly practiced journalism mean in a war or crisis context? Because I think that reporting in a situation where we may see genocide or war crimes committed raises special challenges. This is a unique reporting environment and it raises some particular professional principles that distinguish war reporting work from news reporting more generally. And I'm going to take a couple of minutes to lay out a couple of points that I think this kind of reporting challenge raises.
In the first place, it is important for reporters to be able to recognize what context they are reporting in. I have, as all of us do, a lot of experience reporting from war zones. Sometimes you run up against evidence of genocide and war crimes; sometimes, you do not. All wars are not the same. All armed conflicts are not the same, and the first responsibility of a journalist is to recognize when the conflict or war one is covering is qualitatively different from other conflicts.
We're going to be talking later today on this panel about Roy's Crimes of War project. I'm going to leave it to Roy to elaborate on it, but this is the kind of project that will equip and train reporters to recognize war crimes when they see them.
So, the first special responsibility of war reporters in a situation like this is to recognize when the context is unique. Once we recognize this, then what issues do we really need to focus on?
One principle—and this stems from my reporting in Bosnia—is that it is extremely important for reporters in this situation not to be afraid of generalization. I think that reporters instinctively shy away from generalization, for understandable reasons. We are often criticized for over-simplifying complicated stories, and I think the people that make those criticisms have good and sound reasons to make them. But I argue that the reverse is just as much a danger, particularly if you talk about a genocidal situation. The reverse is just as much a danger: failing to generalize when you really have an obligation and the means to do so.
If you look at war reporting, you will often see a series of snapshot reports about what is happening in particular villages as though they were all discrete entities. You may read colorful reports that may give a moving description of what has happened in a particular village. But they often fail to explain; they fail to provide the larger picture.
I think the guiding principle in a situation such as this should be for a reporter to seek the broadest generalization possible, while still remaining rooted in direct observation. For example, if I come upon a village—and all of us at this table have had this experience—if I come upon a village and find houses burning here and there, I can easily file a report saying that this town is caught up in the tragedy of war, that I saw houses burning, and go off and leave it at that.
I can even interview some people who are running away, and they can describe how terrible it is to have their house burned around them and whatever. But, that is not enough. I need to investigate and find out which houses are burning in that village. I may learn, as I would have in Bosnia, that it was only the Muslim houses in a village of mixed population that were burning. Or, perhaps only the Croat houses; or in some situations, perhaps it was only the Serb houses that were being burned while others were being left alone. It is very important that I take that second step and be able to report that.
And I should not stop there. I need to correlate that fact with others. People may have been rounded up in this village and chased away. It's very important to check out what kind of propaganda accompanied an operation like this. Reporters who took this approach of seeking to generalize from the first examples they saw, would have been able to come away from that village at the end of the day and have a story of ethnic cleansing as opposed to a story of yet another skirmish in another village. So, we need constantly to seek to generalize.
To some of you, this may seem like a trite observation, but if you read the accounts of the war in Rwanda and of the war in Bosnia, you find many examples that left readers or listeners or viewers concluding that war is hell, but that those people over there are probably just going to kill each other until they get it out of their system, there being no real effort to explain what is going on.
Stories that leave that impression, in fact, are safe stories. They're not stories that get you in trouble, as Ed was saying. No one will accuse you of taking a side, of being partial, of being opinionated. But you have not done your job.
The temptation to do ones' work safely and not to risk being accused of being partial, of being opinionated, of oversimplifying is tempting. Undoubtedly, if you do as I say, if you do seek to generalize, it is a certainty that you will be accused of all those things. And yet, if you are to approach your responsibilities in a professional manner, I don't think that you can allow yourself to be deterred from making those generalizations.
Another point about reporting in this kind of context is that it is important to have some sense of how genocide as a process actually works. One of the things that we learned from Rwanda and Bosnia is the extreme importance of propaganda, how essential it was for the practitioners of genocide to demonize the target population, to dehumanize them, and how instrumental the mass media were in this.
I think that if I found myself back in a situation where I suspected genocide was about to occur, I would pay particular attention to what was going on in propaganda, and that is something has often been neglected in the early stages of reporting.
And a final point: I think it is important to say what it is that we are witnessing. And I'm going to underscore what Ed said here today about neutrality. Somehow, our readers, our viewers, our listeners need to get it. When something genuinely evil is happening out there, they have to be able to get that message. And this does go beyond the facts. I happen to believe that there is good and bad in this world. And I think that when you as a journalist are confronted by something genuinely evil, somehow your reporting needs to communicate that fact. That is not to say that you resort to labeling, that is not to say that you generalize about good guys and bad guys. But somehow the moral significance of what you are witnessing needs to come across.
If there is something genuinely evil happening and you are the person who has the responsibility of communicating what is happening to your audience, somehow in the end, your audience needs to get it. They need to react to your news reporting with the same sense of outrage that you or anyone who witnessed the event firsthand did.
Again, this is a hugely risky way to approach news reporting because it's possible we won't get it right. Journalism is an art, not a science. We may trigger moral outrage prematurely in some situations; we may get something wrong. Nevertheless, we cannot be paralyzed by that fear. I think instinctively we must be prepared to—not to pronounce something evil, because that is different, but to convey the evil in what we are seeing.