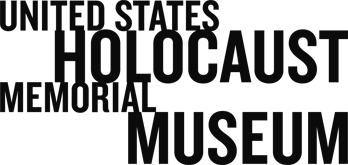 Panel 3: William L. Nash
Genocide and Crimes Against Humanity: The Military Response
William L. Nash: Thank you—our last panel today will build on our discussion of legal and political factors, both of which have significant impact on the military considerations of dealing with genocide and crimes against humanity.
I am Bill Nash, a visiting lecturer at the Kennedy School of Government, HarvardUniversity. In a previous life, I had the honor to serve with the soldiers of NATO in the initial implementation of the Dayton Accords in Bosnia. I am joined today by two seasoned soldiers: retired generals John Sanderson of the Australian Army and Dan Schroeder of the US Army—much more about them and their significant accomplishments later.
It is a great honor for us to be here today, and I hope we can add to the serious and thoughtful study of the issues of early warning, prevention and response to crimes against humanity and genocide. Our examination is necessarily prejudiced because while we may not know what we do not know, we all agree that these terrible tragedies should not happen. As I have said previously, it is very difficult to conduct a clear-headed analysis of these issues with sadness, regret, and (at times) guilt hanging over.
To set the stage for our discussion, I think it might be useful to begin with an insight into two basic considerations that provide the foundation for the military analysis of what is required to respond to genocide and crimes against humanity - that of the general views of the purpose of military operations and, then, our national basis for the preparation of military strategies and the building of forces to pursue national objectives. It is my purpose to lay the groundwork for what we must do to make "Never Again" a reality.
I begin with Clausewitz and his work, On War—little read, less understood, but much discussed—his most famous (possibly infamous) observation: "War [for our purposes, military operations] is merely the continuation of policy by other means." This is most important statement, and despite the frequency with which we might hear this expression, we should discount it as trite or meaningless today. For as Clausewitz rightly observes as well:
"the political object—the original motive for the war—will thus determine both the military objective to be reached and the amount of effort it requires."
Written at a time of autocracy, this principle of civilian, political primacy is most applicable to our democratic societies. Civilian, democratic control of our militaries is demanded and defended by our citizens, government and military. The formulation of political objective(s) is a necessary precondition for the formulation of military objective(s) and the subsequent employment of armed forces.
I think it is also important to understand that achieving coincidence of political and military objectives is often quite difficult. Again, as Clausewitz observed: "Sometimes the political and military objective is the same—for example, the conquest of a province. In other cases the political objective will not provide a suitable military objective. In that event, another military objective must be adopted that will serve the political purpose and symbolize it in the peace negotiations." Kuwait and Kosovo serve as contemporary examples of this dichotomy—one relatively straightforward and one most taxing.
I would conclude this brief and, yes, simplistic look at a philosophy of war that is a hundred and seventy years old by observing that the importance of political leadership and public opinion in the pursuit of national security goals is not a new concept; for Clausewitz wrote that: "On the other hand, if policy is directed only toward minor objectives, the emotions of the masses will be little stirred and they will have to be stimulated rather than held back".
To summarize, military forces in a democratic society will: (1) act at the behest of duly-elected civilian leadership, (2) to achieve the military goals that are (3) designed to accomplish the prescribed political objectives which are (4) deemed sufficiently important to pursue "by other means." Basic, but true and certainly a reality.
Let me now turn to the national security strategy of these United States. The basic document, published in October of this year, provides the framework for our nation's military strategy and design of our military forces. It begins with our Constitution:
"... provide for the common defense, promote the general Welfare and secure the Blessings of Liberty to ourselves and to our Posterity ..."
The document is signed by the President, and his introductory letter states that, "…we are pursuing a forward-looking national security strategy attuned to the realities of a new era…." He then defines "its three core objectives" as:
To enhance our security
To bolster America's economic prosperity
To promote democracy abroad
The document speaks of "respect for human rights and the rule of law." It divides our national interests into three categories:
Vital interests: "survival, safety and vitality of our nation"
Important national interests: "national well-being and the character of the world in which we live"—"We will use our resources to advance these interests insofar as the costs and risks are commensurate with the interests at stake." [Haiti, NATO in Bosnia and global environmental].
Humanitarian and other interests: "we may act because our values demand it."
Our national security strategy speaks of shaping the international environment—of diplomacy and arms control and law enforcement cooperation and environmental initiatives. It discusses transnational threats, terrorism, international crime and drug trafficking. It confronts the issues of weapons of mass destruction and critical infrastructures and major theater warfare. It necessarily provides principles for the development of military capability to include the need for quality people and missile defense and emergency preparedness and the ability to project power. It talks of macroeconomic coordination and enhancing American competitiveness and providing for energy security; and it talks of the promotion of sustainable development abroad. But, it does not speak of how to operationalize "Never Again!"
Our national security strategy does promote emerging democracies and adherence to universal human rights and recognizes the need to alleviate human suffering. It does seek to strengthen mechanisms that promote human rights and address violations of international humanitarian law to include war crime tribunals.
And the document states, "In appropriate circumstances, we must be prepared to take strong measures against human right violators." But that is followed by examples of economic sanctions, visa restrictions and the restrictions to sales of arms and police equipment.
Our national security strategy does not operationalize or identify "Never Again" as a requirement for a supporting military strategy or a military capability necessary to prevent or respond. That is the reality.
But despite this deficiency in guidance, the armed forces of the United States do possess great capacity to identify, warn, prevent and respond to acts of genocide or crimes against humanity. Within our joint conventional and special operations forces as well as our intelligence community, there is sufficient military expertise and resources to achieve the required capability and to deal with these terrible crimes. But that is not the issue—the issue is political and directly deals with leadership and the mobilization of the nation to call for, and support, action to ensure "Never Again."
Having discussed the underlying political foundation for military operations, and having looked at the specific guidance and priorities within our national security trategy, or lack thereof, I would turn now to a few specific comments on Bosnia.
Peace and justice are compatible. International intervention into a situation such as the war in Bosnia demands a multifaceted approach and process. Strong leadership and unity of effort is required with an understanding that the intervention will necessarily be a long-term undertaking. All objectives cannot be accomplished at once.
First, the killing must be stopped. And the capacity for organized violence—military confrontation—must be eliminated. This was what NATO accomplished in the initial months after the Dayton Accord was signed. We entered Bosnia with a strong force, separated the warring factions, supervised the return of the forces to the cantonment areas, ensured a large scale demobilization and routinely inspected the three armies to verify theur "peacetime" posture. We created an "absence of war" in Bosnia-Herzegovina.
But, peace with justice takes much more to include time. The political, economic and social issues that brought about the military confrontation in the first place must be addressed, and the process of achieving reconciliation must begin. A comprehensive and coordinated approach is demanded for such efforts. Many, many issues must be resolved. In Bosnia, those responsible for crimes in the conduct of the war must be apprehended. That is why the work of the international tribunal has been, and is, so important in achieving a lasting peace for Bosnia. Its efforts and the international community's support of the efforts must be consistent and sustained, but patience is required as well.
The negotiators at Dayton were not able to adequately address the war criminal issue and the resulting accord only touches briefly on this difficult subject. Given the circumstances at the time, it was the best that could be gained. Priority was rightly given to stopping the killing and to establishing the framework for building a lasting peace. And given the political foundation of Dayton and the prescribed rules of engagement, initial NATO military actions with respect to war criminals were appropriate, if not as comprehensive as they might have been.
If NATO forces had aggressively pursued indicted war criminals in the early days of IFOR operations, the entire dynamics of the Dayton agreement would have been disrupted. The fine line between a benevolent force for peace and an army of occupation would have been crossed. While some may have advocated this approach, it was not the political will of the international community as manifested by UN and NATO political actions.
While recent events have clearly demonstrated that the international community has not forgotten the full dimensions of the war criminal issue, much more could have been done earlier. There should have been a clearer demonstration of cohesion within the community with respect to the condemnation of criminal behavior. NATO and the Office of the High Representative could and should have spoken with one voice and made very clear that cooperation with the tribunal was essential. There should have been no doubt that the international community would never rest until the war criminal issue was resolved with justice.
NATO and national intelligence resources could have done much more to develop a detailed database on locations, activities and continuing influence of indicted war criminals. Many non-lethal and non-confrontational, but significant, means were available to disrupt and isolate the war criminals from interfering in the peace process. Incentives to induce desired behaviors combined across the political, economic, social and military spectrum to achieve synergy and comprehensiveness. Much has improved in the last three years, but the "window of opportunity" for early and more rapid success was missed.
More was missed as well. I speak of four years of tragic war, destruction and criminal confrontation that occurred before the international community acted with resolve to stop the killing and begin the process of healing. The world, a better world that we all want, cannot wait until such tragedy before acting. The best way to ensure "Never Again" is to be ready and willing to act with dispatch and determination before or at the first indication of developing violence.
Developing the "preventing deadly conflict" mindset, individually and collectively, is most important. Moreover, realizing that while it may well be a long term and difficult process, we must push for this early action strategy to be included in our nation's political debate. Most of all, we must be prepared to act decisively when crimes are evident. Otherwise, we may become known as the "Seinfeld nation" —that would be a very unfortunate and sad circumstance.