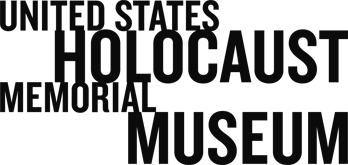 Panel 2: Tibor Varady
Tibor Varady:
1. Understanding and misunderstanding multiculturalism
In August 1998, I read in the Belgrade daily "Dnevni Telegraf," that in the Bosnian town of Gornji Vakuf a multicultural bus station is about to be constructed. I was taken aback by this rather spendthrift bestowal of a precious qualification. Further reading of the text did not offer much explanation. What was said was that a multicultural bus station will be opened soon in Gornji Vakuf. The odd combination of words may yield two conclusions: a sad one, and a more optimistic one.
The sad inference is that in a country which been multicultural for centuries one feels a sudden loss of orientation. For people who became acquainted with the subtleties of the concept through experience, who have been keenly aware of the importance of balance, of the need to allow equal opportunities to ethnic groups and cultures in different realms of life, a bus station accessible to more cultures and ethnic groups can hardly sound as a multicultural achievement. Over many years, preceding the devastation of the nineties, an acute sensitivity for ethnic balance was developed, which resulted in a way of life and in a particular awareness. To cite just one small example, in Tito's Yugoslavia the major Sarajevo daily Oslobodjene appeared with alternating print: one page had Cyrillic, the other Latin letters. More importantly, the "national key" was scrupulously observed in the composition of authorities at all levels. But this was before ethnic cleansing appeared as another option. It is odd but conceivable that after years of escalating hatred during which tens of thousands lost their lives and hundreds of thousands lost their homes the standard was lost. All questions are open again, no criteria settled, and a bus station which is not reserved for one ethnic group only deserves to be mentioned as some kind of multicultural achievement.
But there is another possible inference. It is quite possible - and even likely - that those who concocted the term did not think themselves that this was particularly subtle or fitting, but they wanted international financial support, and here, "multicultural projects" enjoy a clear priority. The local authorities wanted a bus station and they added the label "multicultural" hoping that this would smooth the way of their demand for money. This does not sound like true loyalty towards diversity, but it signals a formidable step forward compared with the years of war in Bosnia. Five years ago no member of the (Serbian) local authorities in Gornji Vakuf would have wanted or dared to couch their rhetoric towards money, if this was not in harmony with sacrosanct national (nationalistic) objectives. The use - even if it is to some extent abuse - of multiculturalism for practical purposes signals a more matter-of-factly attitude, which allows a larger maneuvering room in the shaping of future options.
Let me cite another recent use (or misuse) of the term multiculturalism. In July 1998 France celebrated a victory. Judging by the magnitude of exhilaration this may have been the most important national victory after World War II. France won the world championship in soccer. Besides many athletic and strategic reasons behind the French conquest, quite a few commentators noted the multicultural composition of the French team. It included players from Senegal, New Caledonia, Armenia, Algeria; the diversity was extended to Arabs and Blacks. According to the Baltimore Sun of July 14, 1998: "Fortunately for the glory of France and of President Jacques Chirac, who beamed at the awards, accepting all credit, Coach Jacquet and not the racist National Front decided who played." I read in the Croatian Novi List on July 14, 1998 (which is citing Anne Swardson and the Washington Post) that "the multicultural team is winning!" I have no doubt in my mind that the composition of the French team reflected a healthy absence of xenophobia, and that the victory of the team including a substantial number of immigrants serves as a mighty argument against anti-immigration policies of Le Pen. There is no better way to show that diversity is in the national interest of France. But is this multiculturalism? President Chirac greeted and thanked Zinedine Zidane, an ethnic Algerian and the hero number one of the French team, and this was the right thing to do - and nice to watch too. It was understood and underlined that Zidane deserves the dignity of a successful Frenchmen, and he deserves a "merci" from the President of the Republic. This is fine. But is this multiculturalism? Zidane's mother tongue in Arabic. "Thank you" in Arabic is shoukran. Did Zidane - and multiculturalism - deserve a "shoukran" in addition to "merci"? As a matter of fact, when Monica Seles won the French Open, the Belgrade TV thanked her on behalf of the citizens of Yugoslavia, and with a commendable effort, the TV anchorman said "koszonom!" (Which is "thank you" in Hungarian.) Let me add that Monica belongs to the Hungarian minority in the Vojvodina (1), she went to Hungarian elementary school in Novi Sad, her late father was the cartoonist of the Hungarian daily Magyar Szo. Her name is actually Monikia Szeles (pronounced: "Selesh," which means "windy" in Hungarian). Multiculturality did not function, however, when her Yugoslav passport was issued. Her family name was written following Serbian orthography, and it became "Seles" (with an accent on the second "s", which makes is "sh"). The apostrophe got lost during her contacts with a new culture and new administration - the American one. So she became "Seles."
The point is that the misgivings in approaching the precept of multiculturalism in the postwar and post-Dayton Bosnia cannot easily be dispelled - and this job receives only a limited help from the US and West European thinking. Traditional liberal theories are most reluctant to consider group identities, Of course, to speak of "US and West European thinking" is a generalization which can hardly outlive one sentence in a manuscript. There are, of course, various consequential opinions on multiculturalism, on diversity, and on group rights. The fact is that in this realm its pretty difficult to discern a "Western model" and to propose it for acceptance in the Balkans - much more difficult than in domains like freedom of press, freedom of speech, or market economy. Let me just point to some most recent randomly selected US-based thoughts and developments. In his book The Unmaking of Americans: How Multiculturalism Has Undermined America's Assimilation Ethic (2), J. Miller comes up with some proposals, including the elimination of bilingual education, bilingual ballots, and affirmative action (3). (For a possible reader in the former Yugoslavia let me make it clear that the proposal to eliminate bilingualism does not mean that Mr. Miller stands for multilingual education or ballots). In the book Someone Else's House: America's Unfinished Struggle for Integration (4), T. Jacoby admits that ethnic pride is justified, but believes that group pride must be excluded from the public realm. Let me add California's Proposition 227 about ending bilingual education. My Lexis search for reactions to Proposition 227 yielded a column by Charles Krauthammer, who argues that "the problem today is not unassimilable immigrants but an American educational elite that, in the name of ethnic authenticity and multiculturalism, would like them to be unassimilable. Hence the imposition of such devices as bilingual education - a euphemism for slighting and delaying English instruction - that not just celebrates, but perpetuates ethnic separatism." (5)
I was looking for examples which would demonstrate a basically negative attitude towards multiculturalism. It was not difficult to find them. Finding opposite examples would not be too difficult either. Both multiculturalism and assimilation ethics are within the spectrum of civilized options in the US (6). Not within Bosnia and Herzegovina. In a completely different historic environment, the views such as those of Mr. Miller or Mr. Krauthammer, just as the California proposal, could only yield civil war, ethnic cleansing, ethnic partition at best. Multiethnicity in Bosnia did not result form recent immigrants. Over centuries people did not move. Frontiers did, occasionally. The Balkans, Central and Eastern Europe are full of family histories the punch line of which is that every generation was born in a different country, although they were all born in the very same house. (This happens to be the story of four generations of my own family). This puts adherence to one's one language and culture into a different perspective. If your children are going to a Lithuanian School in the town where both you and your children were born, and one day this town becomes Polish territory, your reasons and you claim for continued Lithuanian language education are quite strong - much stronger than when you leave your town (and native Lithuanian environment) for economic reasons and join a new environment let us say in Germany, or in the US. What is also most important, in Bosnia, assimilation does not mean deference to a common denominator (like that of being an American), but surrender to a historic rival. And this is not restricted to Bosnia. The Italian language is not a common denominator for Italians and Germans (Austrians) in South Tyrol; the Serbian language is not the common denominator for Serbs and Albanians in Kosovo (neither is the Albanian language). On the territories of the former Yugoslavia, centuries have shown that one language and one culture can only be imposed by force. Patriotism, loyalty to the country as a whole, was very much possible, but only on the assumption that one's culture is included rather than excluded from the spectrum of publicly recognized values and symbols. There have been common symbols too, and sport has, once again, played an important role. Before Yugoslavia fell apart, one of the political parties which opposed the break-up (the Reformist Party) chose as its political poster in the 1990 elections a photo of the Olympic champion Yugoslav basketball team, with a suggestive caption: DO YOU WANT TO DISBAND THIS TEAM?
Most people were proud of the Yugoslav basketball payers, it was gratifying to belong to a country which is an Olympic champion in basketball, but the team was nevertheless disbanded.
One may have some doubts as to whether it is possible at all to reestablish a viable Bosnia and Herzegovina. I have no doubt on my mind, however, that if this is possible, this could only be a multicultural country. Bosniacs, Serbs and Croats could only live in one country if they have an option to remain Bosniacs, Serbs and Croats. Their striving for quality clearly and strongly includes the endeavor to become equal by maintaining an equal right to remain different. The remaining option is ethnic partition and its most efficient vehicle: ethnic cleansing.
The problem is that it is a tremendous task to build a multicultural coexistence on the ground of the present realities. What aggravates the situation is that the issue is not sufficiently recognized either. The present (Dayton) Constitution of Bosnia and Herzegovina which was drafted on Western drawing boards, does not address at all the issue of plurality of languages and cultures. The human rights and fundamental freedoms enumerated in Article 3 contain a standard list including even some items bearing a historic hallmark, like "the right not to be held in slavery" (7); the list includes the "right to education" but misses the real issue, that of the language of education. "Freedom of expression" is granted, which should be interpreted to encompass free private media in any language, but this principle hardly offers guidance in addressing the true bone of contention: the language of state financed media.
2. The solution in Tito's Yugoslavia
Constitutions which were enacted in Tito's Yugoslavia - both federal and constitutions of the six constituent republics and of the two autonomous provinces - did address the issue of plurality of languages and cultures. For example, Article 171 of the 1974 Yugoslav Constitution contained the following provision:
"Members of nationalities shall, in conformity with the constitution and statute, have the right to use their language and alphabet in the exercise of their rights and duties and in proceedings before state agencies and organizations exercising public powers. Members of nations and nationalities of Yugoslavia shall, on the territory of each republic and/or autonomous province, have the right to instruction in their own language in conformity with statutes" (8).
The principles of the Constitution were elaborated in a fair number of statutory rules, and represented an important foothold of multiculturalism. In the Federal Republic of Yugoslavia these rights have been radically curtailed (9). In Bosnia, legal regulation of multiculturalism has also declined.
What is equally, or even more important, is that other instruments of multiethnic coexistence which yielded fair results in the former Yugoslavia, have all but vanished. I remember the embarrassment when during the first year of the Milosevic "antibureaucratic revolution" a new committee of the Communist Party was elected in hometown of Zrenjanin. It turned out that none of the more than fifty elected members belonged to the "nationalities." Zrenjanin (its earlier name was "Becskerek") was a very much a multiethnic town during the lat centuries. Up until recently no ethnic group had absolute majority in it. During and after World War II its diversity was reduced (10), but in addition to Serbs, which became a clear majority, a strong Hungarian minority, and a significant number of Slovaks and Rumanians remained. The bottom line is that no leadership of the city (communist, anticommunist, or other) was ever monoethnic. There was a strong awareness of the fact that some ethnic balance represents the main ingredient of peace, and this cognizance has been consistently translated into practice. Some balance was observed even under Nazi occupation, even during the rigid years of communist rule. Of course, those Hungarians or Slovaks who were elected to public functions in a one-party system were not necessarily those Hungarians or those Slovaks who enjoyed respect and support among the members of the given minority - but the same applied to Serbs as well. Nevertheless, it was quite important that the principle of balance itself was not attacked.
The monoethnic party committee in Zrenjanin in 1988 came as a shock to many, a surprise even to the partisans to the "antibureaucratic revolution." What happened was that the departure of Tito, coupled with the dramatic changes in Eastern Europe yielded a void. In Tito's time ethnic balance and multiculturalism were sacrosanct precepts (together with self-management, non-alignment in foreign policy, an "the vanguards role of the community party"). All of a sudden, the whole architecture of precepts and dogmas crushed. As far as multiculturalism and ethnic balance is concerned, in the course of history, these ideals were professed by progressive thinkers in Central Eastern Europe, but these also belonged to the agenda of successful rulers, or even dictators (11). Rulers may not have been guided by ideals of ethnocultural justice, but they knew that in an environment of ethnic rivalries group-neutral equality is always hijacked by the majority, and invariably yields conflict. In Tito's case, relying on majority dominance was simply not an option, because he did not belong to the majority nation in Yugoslavia.
We had an imperfect, half-democratic balance - and a respectable stability over 40 years. The official slogan of "Brotherhood and Unity" may have been perceived by many as a zealous overstatement and an unnatural imposition, but there was nothing unnatural about the steadily growing rate of mixed marriages. Decade after decade the precepts of multiculturalism and ethnic balance were followed, and became part of a culture. Before Milosevic's "antibureaucratic revolution" in the lovely park of the Zrenjanin city hall loudspeakers often disturbed the visitors with a choice of raucous neo-popular Serbian music, but this was dutifully followed by equally distasteful Hungarian and Slovak pieces. What irritated me then, has become now one of the hallmarks of a golden age.
When culture was not functioning, party discipline stepped in. Democracy was quite often supplemented (or replaced) by "consultations." It is difficult to say how many of our multicultural rules of behavior were following genuine instincts, and how many just mirrored an adjustment to the party line, but it is clear that the chemistry which worked encompassed a mixture of the two.
What happened in the last ten years is that both ingredients of the formula vanished. The bizarre uneasiness with the results of the Zrenjanin elections which was shared by the very actors, and by non-party members as well, had behind it a fear of a vacuum. Not only the Yugoslav state, the Yugoslav society was losing its foundations. Everything became possible. The war, too. Ethnic cleansing became an accepted rival to multiculturalism.
3. The present options
One of the recurring laments I hear both from friends belonging to the rival ethnic factions in Yugoslavia, and from friends aboard who had known Yugoslavia, is expressed in the question: "How is it possible that people who lived together peacefully for decades, who intermarried, who shared apartments, now cannot share a country anymore?" Part of the answer is, of course, that the cohabitation was never ideal. I also hear the argument that inter-ethnic relations in Yugoslavia were not really solved. This may be true, but this is hardly pertinent. I do not believe that interethnic relations can ever be solved. They need constant attention.
I think that the crux of the explanation is in the fact that the elements of the formula are gone. There is no Tito and his communist party anymore with vested interests in multiculturalism and ethnic balance, and the culture of mutual deference is all but gone after years of escalating hatred and bloodshed. New pillars of support are needed.
At this point is if difficult to see any other instrument but law. Legal regulation might offer a chance, but only if it devotes more (rather than less) attention to multiculturalism and ethnic balance than the rules devised in the former Yugoslavia. The transplant of a standard Western model will not do. One man one vote is fine (particularly if it extends to any person without discrimination), but in Bosnia, Serbs will not vote at all if the ballots are printed only in the Latin alphabet, while Croats and Bosniacs will not vote if the ballots are printed in Cyrillic only. Only those concepts of equality have a chance, which have built-in sensors for cultural and ethnic diversity. This means that mainstream group-neutral rules (which could still make the bulk of legal regulation ) need to be supplemented by group-sensitive norms. One can only hope that with time culture will regain its provinces, and part of the group-sensitive norms will become dispensable.
My suggestion is that this angle of the problem has by and large been overlooked. What adds to the difficulties is the fact there is a pattern which has plagued the sequence of events of the Yugoslav crisis. Problems were addressed by various actors of the international community only when these problems passed the threshold of any tolerance, when they became an outrage - and when they became most impossible to solve. At such a moment the problem was addressed at the critical location without much regard to the consequences of the severance of issues which were closely interlinked. This resulted in the fact that disasters of the same type continued to emerge in sequence. The tragedy of Croatia, the tragedy of Bosnia, the tragedy of Serbs in Croatia, now the Kosovo impasse. It did not take much foresight to know that what happened in Croatia in 1991 will probably be repeated in Bosnia in 1992. The Kosovo problem was hardly a hidden one before it reached the level of international attention. Each time, it appeared that attention accorded to anything short of an outrage would only "distract attention from the main problem." And each time, an opportunity for prevention was missed. The fates of the Vojvodina and Sandzak my join this sequence.
One of the consequences of the approach described above is the fact that experiments with the new formula of multiethnic coexistence always took place after, rather than before bloodshed. By all logic endeavors to find a new prescription would have had a much better fighting chance in Bosnia before the bloodshed. The elucidation of a model which could replace the Tito formula would have a better chance today in Macedonia or in the Vojvodina, where multiethnic fabric has not been completely torn yet. Unfortunately, very little - if any - international attention has been focused in this direction.
Two legal documents sponsored by actors of the international community have attempted so far to face the issue of multiethnic balance and multicultural coexistence as alternatives to ethnic partition: an act in force, the (Dayton) Constitution of Bosnia and Herzegovina, and a proposal with a questionable future, the Interim Agreement for Kosovo (known as the Hill document) (12).
The present Constitution of Bosnia and Herzegovina emerged as Annex IV of the Dayton Agreement. It has become a most important framework of a precarious peace, but it may also be perceived as a missed opportunity. As it was submitted in this essay, the provisions of the Constitution devoted to human rights and fundamental freedoms do not tackle the most important issue of linguistic and cultural rights, and make no attempt to chart cultural diversity.
The issue of ethnic balance is addressed. The question is whether this was done the best way (13).
In the last paragraph of the Preamble of the Constitution of Bosnia and Herzegovina, it is stressed:
"Bosniacs, Croats, and Serbs, as constituent peoples (along with Others) and citizens of Bosnia and Herzegovina hereby determine that the Constitution of Bosnia and Herzegovina is as follows:…"
This sentence may not be a rule in the stricter sense of the word, and it certainly demonstrates some rhetoric generosity while it qualifies the people of Bosnia and Herzegovina as framers of the Constitution, but at the same time it points to the core of the problem. There are three nations which claim (and probably deserve) a special position in all settlements, there are "Others" who must not be left without rights, and all of them are citizens entitled to civil rights. These rights and claims are not easy to reconcile - and have not been reconciled.
The notion of "constituent people" has not been clarified, but a number of articles recognize special group rights of Bosniacs, Serbs, and Croats. Completely missing is, however, any attempt to harmonize these rights with the principle of non-discrimination between equal citizens. The Constitution has simply juxtaposed principles and declarations, reaching some sort of a rhetoric balance, but stopping short of real accommodation. Article II (4), speaking of non-discrimination, states that enjoyment of rights and freedoms "shall be secured to all persons in Bosnia and Herzegovina without discrimination on any ground such as sex, race, color, language, religion, political or other opinion, national or social origin, association with a national minority property, birth or other status." After this, however Article IV (1) states that the House of Peoples shall comprise 15 delegates, specifying that these will include five Croats, five Bosniacs, and five Serbs. Article V is equally direct and brusque: it states that "the Presidency of Bosnia and Herzegovina shall consist of three members: one Bosniac and one Croat, each directly from the territory of the Federation, and one Serb directly elected from the territory of Republika Srpska." This juxtaposition of mutually exclusive precepts threatens to transmute legal norms into empty slogans. How can one believe in the principle of non-discrimination, if a Serb from the Federation, just as a Bosniac or a Croat from the Republika Srpska do not even have a theoretical chance of being elected to the House of Peoples, or to become a member of the Presidency; and when citizens who are neither Bosniacs, nor Serbs, nor Croats (but, let us say, Jews, or Hungarians, or Ukrainians, or Romas) can simply not be elected to any of these authorities within the country of which they are (in principle) equal citizens with equal rights. It is plain that the viability of Bosnia is unthinkable without some constitutional guarantees which would strike a balance between the three nations which represent the backbone of Bosnia (and of the conflicts within Bosnia). But there are more subtle methods which would not fly into the face of other constitutional principles, and which could provide some room for the idea of equal citizens. Group-sensitive rules are not necessarily irreconcilable with general notions of equality, but the adjustment has to be effected. A possible approach would be to define constituencies (instead of predetermining the outcome of the elections). It could be quite sufficient to say, e.g., that the Republika Srspka elects five members of the House of Peoples, and one member of the Presidency. There is absolutely no reason to add that these people have to be Serbs. They will probably be Serbs, considering the ethnic structure of the voters; opening a chance to non-Serbs would not jeopardize the interests of Republika Srpska. The situation is somewhat more complicated within the Federation, but even here, a solution is possible. (One could, e.g., identify cantons with Bosniac majority and cantons with Croat majority a voting units, and one could allocate the desired number of slots to cantons or groups of cantons).
To give another example, it is really difficult to perceive, why was it necessary to pronounce in Article VII that the first Governing Board of the Central Bank shall include (in addition to members nominated by the IMF) three members nominated by the Presidency, one Bosniac, one Croat, and one from Republika Srpska. Again the balance between the "three constituent peoples" could have been achieved in a more subtle way, allowing, e.g., each member of the Presidency to nominate one member of the Governing Board of the Central Bank. It is quite likely that for a while political realities will yield choices which will mirror the ethnic composition of the Presidency, but there is no reason to cement this into a constitutional norm (which is clearly contrary to the principle of non-discrimination underlined in Article II of this very same Constitution). Moreover, even on the ground of the present realities, one can very well imagine that some of the members of the Presidency were ready to nominate a trusted expert who would belong, let us say, to the "Others."
The structure of the Hill Plan (Draft Interim Agreement for Kosovo) represents a step forward in the sequence of efforts to observe and chart multicultural coexistence. My short remarks shall be restricted to structural characteristics, rather than to specific delimitations of power hotly contested between Serbian authorities and Albanian groups. What is important is that this draft recognized the necessity to treat "national communities" as addressees of rule. The Chapter on Human Rights and Fundamental Freedoms (Chapter III), is supplemented with a new chapter reflecting a new cognizance of realities. While Chapter III contains a list of human rights which corresponds almost word by word to the enumeration contained in Article 3 of the Constitution of Bosnia and Herzegovina, the new element is Chapter V devoted to "Rights and Duties of National Communities." These special rights include:
the right to use one's own language and alphabet;
providing information in the language and alphabet of the national community;
establishing educational, cultural and religious associations for which relevant authorities will provide financial assistance;
the right to unhindered contacts with respective national communities outside the Federal Republic of Yugoslavia;
using and displaying national symbols;
and a number of other group-sensitive rights.
One might raise the issue whether these rights are rightly labeled as "additional rights" distinguished from "equal rights," or whether the general notion of equality should encompass equality of fostering different cultural identities. The important thing is to recognize the significance of an added angle, and to concede that a viable alternative to ethnic cleansing cannot be structured without group-sensitive norms.
The task is momentous, and the bulk of it is ahead of us. Under the present circumstances it presumes to expansion of legal regulation to realms which do not typically belong to the domain of law. Goethe wrote that "Wo das Gesetz nicht hilft, da muss die Klugheit rathen" (14). In Bosnia, and throughout the former Yugoslavia the instruction has to be reversed. We shall have to try to put law (at least temporarily) in the place of badly missing sensibility.
Notes:
One of Serbia's two provinces - the other is Kosovo.
John J. Miller, The Unmaking of Americans: How Multiculturalism Has Undermined America's Assimilation Ethic, Free Press, 1998.
Miller, Op. cit. particularly pp. 132-134, 203, 205-208, 240-242.
Tamar Jacoby, Someone Else's House: America's Unfinished Struggle for Integration, Simon and Schuster, 1998.
Charles Krauthammer, "Immigrants Provide Magic Cure for US," Anchorage Daily News, July 28, 1998.
Among scholarly writings on the issue see Juan F. Perea, Demography and Distrust: An Essay on American Languages, Cultural Pluralism, and Official English, 77 Minn. L.R. 269 (1992); Frank M. Lowry, Comment, Through the Looking Glass: Linguistic Separatism and National Unity, 42 Emory L.J.223 (1992); Note, "Official English": Federal Limits on Efforts to Curtail Bilingual Services in the States, 100 Howard L.R. 1345 (1987).
In addition to the "more modern" right against forced or compulsory labor.
According to the terminology of the 1974 Constitution of the Socialist Federal Republic of Yugoslavia, "nations" are the founding Slavic nations of the Yugoslav Federation, i.e., Serbs, Croats, Moslems, Slovenes, Macedonians, and Montengerins, while "nationalities" are the ethnic minorities. The languages of the two largest minorities (Albanians and Hungarians) were included among the official languages in which the federal statutes were published. One of the distinguishing criteria between "nations" and "minorities" was that "nationalities" like Albanians, Hungarians, Slovaks, Rumanians had a nation outside Yugoslavia, while "nations" were groups which did not have a state outside Yugoslavia, but were minorities everywhere else. This criteria was consistently observed in most, but not in all cases. Ruthenians e.g. were "nationalities," although they do no have a state elsewhere.
See Varady, "Minorities, Majorities, Law and Ethnicity: Reflections of the Yugoslav Case," 19 Human Rights Quarterly 9 (1997).
During the World War II Nazi occupation the Jews vanished, after World War II the German minority disappeared.
Several consecutive drafts of this Agreement were submitted by Christopher Hill, US Ambassador to Macedonia.
The following observations on constitutional instruments for the preservation of ethnic balance represent an edited version of three pages of my manuscript cited in footnote 9.
Where the law does not help sensibility should give advice.