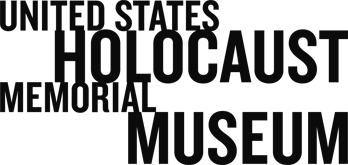 Panel 2: Ruth B. Mandel
The Lessons of Rwanda and Bosnia: the Political Reponse
Ruth B. Mandel: Good afternoon. Welcome back, everyone. We are missing one of our commentators; we're hoping she'll arrive shortly, but we wanted to begin the program since we have a full afternoon, and we will welcome the Congresswoman when she joins us.
I'm Ruth Mandel from Rutgers University. Since 1993, I've also been the vice chairperson of the U.S. Holocaust Memorial Council. During that time I chaired the exploratory group, which developed the proposal to establish a Committee on Conscience as part of the Council. I also had the privilege of serving as the founding chairperson of the Committee on Conscience.
We all pray that our vision for this committee can be realized. Alongside other organizations and individuals working to protect and shift humanity away from its ugliest impulses, may this museum find ways to contribute to preventing and halting genocide and crimes against humanity. We are in the unique position to offer a moral platform together with voices of memory and a call for a behavior guided by conscience. Of course the Museum can serve as an unparalleled source of information and a force for education.
I'm very pleased that Tom invited me to participate in this inaugural conference, which examines the daunting issues of warning signs and methods of prevention.
This morning, we heard about the development of law and legal procedures for addressing the behavior of the dark side of the human heart. As we were reminded, achieving justice, the development of law, both its adoption and enforcement, are profoundly affected in the words of one of our presenters this morning -- profoundly affected by politics.
This afternoon, we'll hear about the political response to events in Rwanda and Bosnia, with particular emphasis on crimes against humanity and genocide. Our outstanding panel of paper presenters and commentators has been asked to reflect on how these crimes could have been prevented and how the United States and the international community should confront similar events in the future.
To begin the session we will hear from two distinguished and knowledgeable presenters. First, Professor Tibor Varady brings to us his knowledge as an academic, a professor of law at many universities for over three decades, the author of many books and articles. That academic expertise is combined with his experience more recently on the government side, in the political world as Minister of Justice for Yugoslavia in 1992 and 1993.
The Honorable Theogene Rudasingwa is Ambassador to the United States for the Republic of Rwanda. He brings to his diplomatic role a recent history of military experience in Rwanda as well as a background of training as a medical doctor. He's written and spoken extensively about Rwanda's confrontation with genocide.