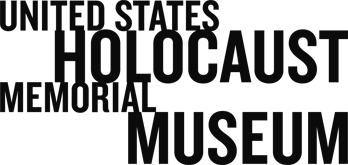 Conference Opening
Thomas Buergenthal: Fifty years ago tomorrow, on December 9, 1948, the Genocide Convention was adopted by the United Nations General Assembly. The treaty has its origin in the horrors of the Holocaust and the genocide perpetrated by the Nazi regime not only against Jews but millions of other human beings as well.
The Genocide Convention was adopted as the international community's response to these horrendous crimes and as a pledge by the state parties to the Convention "that genocide, whether committed in time of peace or in time of war is a crime under international law which they undertake to prevent and to punish."
Like so many international treaties and proclamations, these words have over the past fifty years often rung hollow. The genocides in the Former Yugoslavia and in Rwanda are but recent examples of the failure of our governments to confront genocide in time to save lives. When we finally act, if we act at all, thousands of innocent human beings have been slaughtered. The words of a Yiddish song I used to hear as a child in the ghetto of Kielce come to mind: "it burns; oh, it burns, our city burns, and you stand there with folded arms, you watch and you do nothing." The song is a familiar refrain for the victims of Rwanda and Bosnia and many other places with names we cannot remember any more. And recently, it was starkly replayed yet again in Kosovo.
Some progress has been made in recent years. The establishment of the ad hoc war crimes tribunal for the Former Yugoslavia and Rwanda are important steps, so, too, is the adoption of the treaty providing for a permanent International Criminal Court. The recent judgment of the House of Lords in the Pinochet case serves as an important warning to all guilty of crimes against humanity or genocide that they may yet be brought to justice.
But these are all steps which, while important, have thus far done little to prevent genocide or crimes against humanity or stopped these crimes in time to reduce extensive loss of life. The justification for our inaction in the face of genocide is frequently the same: "wait, it is not quite genocide yet," Or "it is too risky for our soldiers," or "we don't really have a strong national interest in that part of the world."
And then, after the catastrophe, we build monuments and museums, just like this Museum, and say "never again," and that somehow dulls our bad conscience. But deep down we know that we did not do what we could have done to save lives, whether during the Holocaust or since then.
Often, in the mornings, when I come to meetings at this Museum, I pass long lines of school children with their teachers, lining up to visit the Museum. As one who as a child lived through the horrors this museum depicts and whose father and other family members paid with their lives for the many opportunities to save them that the West missed, I rejoice at the sight of these children and keep saying to myself "maybe this new generation will be different, maybe it will have learned from the past." But then, I begin to wonder whether my optimism is justified. Didn't we believe that appeasement of dictators and murderers ended with Chamberlain? And yet, we are still dealing with Milosevic and we still have not arrested Mladic and Karadzic.
I am glad that I am not one of the teachers leading these Museum tours for I would not know what to tell these children about the past they see depicted here, about the lessons we should have learned and the news clips they see on television of entire families murdered in Kosovo.
And of course, today's Kosovo is yesterday's Rwanda and tomorrow's Afghanistan. The names change, but not the human suffering or the international community's studied indifference and inaction. How do we explain to our children and grandchildren that in the world in which we live, it is easier to mount a forty billion dollar rapid response to save the economy of this or that faraway country because its collapse might affect our stock holdings, while we diddle and daddle when it comes to mounting a rapid military response to save a people from destruction by a murderous regime? Oh, I know all of the answers we give. They justify our inaction and the lies we have conditioned ourselves to believing, but the children will see them for what they are, at least, as long as they remain children and retain their empathy for the suffering of others.
Who better than the victims of the Holocaust and those charged in their name with the administration of this Museum to speak out against genocide and crimes against humanity anywhere in the world? This is why the Committee on Conscience of the United States Holocaust Museum Council was established. Its mandate, conferred on it by the President's Commission on the Holocaust and the United States Congress is "to alert the national conscience, influence policy makers, and stimulate worldwide action to confront and work to halt acts of genocide or related crimes against humanity."
This conference, the first such event sponsored by the Committee on Conscience, has a number of goals: to celebrate the 50th anniversary of the Genocide Convention in the hope of strengthening its impact; to address some of the important issues confronting the international community as it seeks to prevent genocide and punish those responsible for acts and policies of genocide; and finally, to alert the international community and the world at large to the Committee's existence and the role it intends to play in speaking out against genocide and other crimes against humanity.
This museum is dedicated to the preservation of the historical record of the Holocaust, its horror, its destruction and the immense tragedy it visited on the Jewish people and its culture. Hitler's genocidal policy also meant death and suffering for millions of other innocent human beings of many different religions, races and nationalities. They, like their Jewish brethren, were the victims of murderous practices and policies for which the international community did not have a name at the time. Raphael Lemkin, a Polish-Jewish refugee living in the United States, coined the word "genocide" and inspired and forcefully advocated the treaty that became the Genocide Convention. We will pay tribute to his memory and to his untiring efforts tomorrow, but thought it appropriate for his bust to be displayed on the stage today.
The obligation of Holocaust survivors, of our descendants and those who administer this Museum is to honor the memory of the victims of the Holocaust. That obligation is not satisfied only by retelling the story of the Holocaust, something this museum does extremely well. We also owe it to those who died in the Holocaust to fight for a world that confronts genocide and other crimes against humanity, seeks to prevent it and punishes those who commit or incite others to commit this terrible crime.
The walls of this Museum echo, for all to hear with the voices of millions of men, women and children who died in the Holocaust. They do not only tell their individual stories and reproach us for not doing enough to save them. They call on us, in their name, in the name of future generations, in the name of humanity, to fight and eradicate genocide, to apply and enforce the Genocide Convention and above all not to remain indifferent to the fate of those who today or tomorrow might become victims of genocide.
The United States Holocaust Memorial Council has heard these voices, that is why it established the Committee on Conscience, and that is why we are here tonight.
Miles Lerman: In 1980, when President Carter decreed the creation of the Holocaust Memorial Museum, both houses of Congress unanimously voted into law and charged us with the implementation of three tasks: one, to build a permanent, living Memorial Museum to the victims of the Holocaust in our Nation's Capital; two, to establish a nationwide Days of Remembrance; three, to create a Committee of Conscience. Each of these three mandates had a specific but somewhat different purpose.
Today, as we commemorate the fiftieth anniversary of the Genocide Convention, it is proper that we take stock about the three tasks that we were charged with.
It is five and a half years since the Museum has opened its portals and within this period, eleven million visitors, seventy-five percent of them non-Jews, have visited and learned about the dangers and the devastating results of racism, xenophobia and indifference. This Museum has touched the hearts and the minds of all of its visitors and has gained the acclamation of the entire world.
National Days of Remembrance -- as of last year, all fifty states have implemented an annual tradition to stop and remember the horrors of the Holocaust and pay tribute to its victims.
What took us the longest to implement was the creation of the Committee on Conscience. There is good reason for it. We believe that there is no more meaningful way to pay tribute to those who perished in the Nazi inferno than by taking upon ourselves the moral responsibility of being guardians and protectors of human rights and the sanctity of human life. We believe that the Holocaust Memorial Museum is the most suitable moral platform from which to warn mankind against apathy to genocidal crimes wherever or whenever they may happen to appear. So tonight as we begin this important gathering, I would like to challenge ourselves to consider several essential questions about genocide and crimes against humanity.
What can be done to keep these heinous acts from occurring over and over again in the fifty years since the adoption of the Genocide Convention and the Universal Declaration of Human Rights?
What laws, institutions and other mechanisms need to be created, strengthened, altered to stop perpetrators of genocide once and for all?
Why is it that since the Holocaust, we have not come farther in solving this terrible problem?
And how can we use the knowledge gained from answering these questions to stop genocide and crimes against humanity?
This conference attempts to examine these questions from several different vantage points. What is the current legal framework affecting how genocide is defined and punished? What political institutions play a role in averting genocide and punishing its perpetrators, and how can they become more effective -- or do we need new political institutions, such as an International Criminal Court? What role can the military play in averting or punishing genocide? What special impact does the media have in all of this? What about international organizations, such as the United Nations, the Red Cross and human rights organization? How can they contribute more effectively?
You may be asking yourselves what distinguishes this conference from the many events taking place to commemorate the fiftieth anniversaries of the Genocide Convention and Universal Declaration of Human Rights? Why is this conference important?
When we decided to organize this conference, we planned to bring together experts and representatives from all the different institutions I just mentioned in the hopes of generating concrete and meaningful recommendations about real measures to halt genocide and crimes against humanity.
In addition to hearing the views of people who are directly engaged in this process, we also wanted an audience that is as deeply involved with this issue as our speakers are. This is one of the only conferences that provides a forum where representatives of such diverse institutions can come and deliberate on this issue.
For this reason, in this audience, you will find military and political representatives, media experts, diplomats, government officials, human rights workers, academics and others whose professional lives are devoted to this issue. We hope that you will utilize this opportunity for a rich and lively debate with the speakers and other members of the audience, many of whom who have traveled long distances to be here.
It is, in fact, here in this building that we learn the terrible price when institutions failed, when people looked the other way, and when leadership is based on ideological hatred rather than moral standards. It is here in this Museum that we learn that in the years before the Holocaust, before the Holocaust actually began, the media had widely reported the increasingly harsh, state-sponsored anti-semitism and acts of violence against Jews and others, and the world did nothing. It is here that we learn that intelligence had been gathered on the mass murder of so many innocent people, and the world did nothing.
This conference is important because the situations in Kosovo and the Congo continue to loom over us. The genocides in Bosnia and Rwanda happened only a few years ago, and even here, the world did nothing until it was too late. None of us can rest easy until the lessons of the Holocaust are truly learned and we can say "never again" and mean it for all peoples of the world.
Thank you.