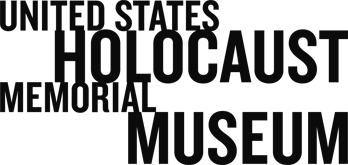 Genocide and Crimes against Humanity: Early Warning and Prevention
Conference
December 8–10, 1998
INTRODUCTION
Bringing together top experts from policy planning, media, human rights organizations, international organizations, and the military, this conference provides an overview of the major debates and issues of genocide prevention.
AGENDA
TUESDAY, DECEMBER 8, 1998
Professor Thomas Buergenthal
Chairman Committee on Conscience, United States Holocaust Memorial Council
Miles Lerman
Chairman, United States Holocaust Memorial Council
Mary Robinson
United Nations High Commissioner for Human Rights
Remarks
Sara J. Bloomfield
Director, United States Holocaust Memorial Museum
WEDNESDAY, DECEMBER 9, 1998
Panel 1: Genocide and Crimes against Humanity: The Legal Regime
Moderator:
Professor Thomas Buergenthal
Paper:
Professor Diane Orentlicher
Professor of Law, American University
Read transcript.
Commentator:
Professor Theodor Meron
Charles L. Denison Professor of Law, New York University School of Law
Read transcript.

Judge Gabrielle Kirk McDonald
President, International Criminal Tribunal for the Former Yugoslavia
Panel 2: The Lessons of Rwanda and Bosnia: the Political Response
Moderator:
Professor Ruth B. Mandel
Vice Chair, United States Holocaust Memorial Council, and Director, Eagleton Insitute of Politics, Rutgers University
Read transcript.

Paper:
Professor Tibor Varady
Professor of Law, Central European University and Former Minister of Justice, Yugoslavia (1992-1993)
Read transcript.
Ambassador Theogene Rudasingwa
Ambassador to the United States, The Republic of Rwanda
Read transcript.
Commentator:
The Hon. Cynthia McKinney (GA)
United States House of Representatives
Professor Alison Des Forges, Ph.D.
Consultant, Human Rights Watch
Felice D. Gaer
Executive Director, Jacob Blaustein Institute for the Advancement of Human Rights, The American Jewish Committee
Panel 3: Genocide and Crimes against Humanity: the Military Response
Moderator and Paper Presenter:
William L. Nash
(Major General, US Army, retired) Visiting Lecturer, John F. Kennedy School of Government, Harvard University
Read transcript.

Panelists:
Lieutenant General John Sanderson
Former Chief of the Army, retired, Australia
Read transcript.
Lieutenant General Daniel R. Schroeder
US Army, retired
Read transcript.
THURSDAY, DECEMBER 10, 1998
Panel 4: Early Warning: the Role of the Media
Moderator:
Tina Rosenberg
Editorial Board, The New York Times
Read transcript.
Ed Vulliamy
Former War Correspondent, The Guardian Observer

Professor Deborah E. Lipstadt
Dorot Associate Professor of Modern Jewish and Holocaust Studies, Emory University Atlanta
Read transcript.
Tom Gjelten
Diplomatic Correspondent, National Public Radio
Read transcript.
Roy Gutman
International Security Reporter, Newsday

Elizabeth Neuffer
Edward R. Murrow Fellow, Council on Foreign Relations
Read transcript.
The Honorable David Scheffer
Ambassador at Large for War Crimes, United States Department of State
Panel 5: Early Warning and Prevention: The International Community
Moderator:
Jerome Shestack
Immediate Past President, American Bar Association
Read transcript.
Paper:
J. Brian Atwood
Administrator, United States Agency for International Development
Read transcript.
Panelists:
Karen Konig AbuZayd
Regional Representative, Office in Washington, D.C. for the United States and the Caribbean, United Nations High Commissioner for Refugees
Read transcript.
Dr. Jamie F. Metzl
Director, Multi-Lateral and Humanitarian Affairs, National Security Council
Alvaro de Soto
Assistant Secretary-General for Political Affairs, United Nations
Andre Pasquier
Head of Delegation for North America and Canada, International Committee of the Red Cross
Read transcript.
Panel 6: Conclusions and Recommendations
Moderator:
Father John T. Pawlikowski, O.S.M., Ph.D.
Professor of Scoial Ethics, Catholic Theological Union, University of Chicago
Read transcript.
Panelists:
Professor Thomas Keenan
Associate Professor of Comparative Literature, SUNY Binghamton; and cofounder, International Justice Watch
Read transcript.
Michael Posner
Executive Director, Lawyers Committee for Human Rights
Read transcript.
Professor David Blumenthal
Jay and Leslie Cohen Professor of Judaic Studies, Emory University
Read transcript.