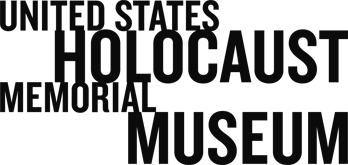 Contemporary Flight and Rescue: Seeking Refuge in America Today
INTRODUCTION
Thursday, June 15, 2000
In honor of the new temporary exhibition Flight and Rescue, a panel of speakers discusses the asylum system in the United States. Kalala Kalao, a journalist from the former Zaire who was granted asylum in the US, and his volunteer lawyer offer personal testimony on going through the difficult and trying asylum process. The exhibition, Flight and Rescue, tells the story of a small number of Jews, mostly from Poland, who found refuge from Nazi and Soviet persecution with the assistance of Dutch and Japanese diplomats. The panel included Barbara Bradley, Mitchell Zamoff, and Philip G. Schrag.
Hyman Bookbinder: Well, now a formal good evening. Welcome to the Holocaust Memorial Museum. My name is Hyman Bookbinder, and I am a member of the Museum's Committee on Conscience.
The Committee's mission is to alert the national conscience and influence policymakers to confront and work to halt contemporary genocide and related crimes against humanity. It was created as part of the Museum, based on the belief that a memorial unresponsive to the future would also violate the memories of the past.
Tonight's program will focus on America's modern asylum system. Refugee and asylum issues have been an abiding concern of the Committee on Conscience. When genocide threatens, asylum, as UN High Commissioner for Refugees Sadako Ogata explained in a lecture here several years ago, "is the safest mechanism when all other human rights protections fail." The history of the Holocaust, when asylum too often was not available, testifies to the truth of this statement.
We are presenting tonight's program on asylum in conjunction with a new special exhibition called "Flight and Rescue." After the program concludes, we would like to invite all of you to an informal reception which will be held on this level, next to the Children's Tile Wall. During the reception, the Flight and Rescue Exhibition, which is also on this level, will be opened for you to walk through, and I encourage you to do so.
Now, to introduce tonight's program, I would like to turn things over to Jerry Fowler. Jerry is the staff director of the Committee on Conscience, and also on the Adjunct Faculty at George Washington University Law School, where he teaches refugee and asylum law.
It is particularly appropriate that tonight's program be chaired by Jerry, because he came to the Museum last year after a long search we had for just the right person to head this critical job. And we found him at the Lawyers Committee for Human Rights, which just happens to be the co-sponsor of this evening's program.
Jerry?
Jerry Fowler: Thank you, Booky, and thanks to all of you for coming this evening. We're still waiting for Kalala, but we thought we'd go ahead and get started, and we'll let him, if he gets here, jump in when he gets here. And if he doesn't, then I sincerely apologize that we'll be missing his input, which I think would be invaluable.
But we'll keep our fingers crossed. I understand that one of the problems was that the president was on the move, and so that caused traffic to be stopped for quite awhile, and that may be the cause of his not being here yet.
Well, as Booky mentioned, tonight's program is presented in conjunction with Flight and Rescue. That exhibition tells the story of a small number of Jews, mostly from Poland, who found refuge from Nazi and Soviet persecution with the assistance of Dutch and Japanese diplomats.
These Jews left Poland after Germany invaded in September 1939, fleeing to Lithuania. There, they sought the visas and other papers necessary to make it to a more secure haven. Many of them were able to leave Lithuania because the Dutch honorary consul, Jan Zwartendijk (phonetic), was willing to note in their passports that visas were not necessary for entry into the Dutch colony of Curacao in the West Indies. This was, strictly speaking, true, though actual admission to Curacao was in the discretion of the colonial governor. Zwartendijk was in no position to guarantee that these refugees would actually be admitted to the colony, and, in fact, research by Museum historians has determined that Curacao was not receptive to the entry of refugees. It even restricted the entry of Dutch nationals.
That was a moot point, however, because none of the refugees truly intended to go to Curacao. The significance of Zwartendijk's notation was that it provided a basis for the Japanese consul, Chiuni Sugihara, to give the refugees Japanese transit visas, which technically were only available to those who had a destination beyond Japan.
As the desperation of the Jews became apparent, Sugihara exceeded his authority and issued the transit visas even to those who had no evidence of a final destination. These documents of such dubious validity made the difference between life and death. As a result of the efforts of Zwartendijk and Sugihara, some 2000 Jews were able to make it to the Far East and survive, while all that they left behind was annihilated.
Of course, a major challenge facing these refugees, like other Jews who sought to escape Nazi persecution, was finding a country that would give them refuge. One artifact in the Flight and Rescue Exhibit is particularly relevant to our program tonight, the original text from the National Archives of the Immigration Act of 1924. That act set strict national origin quotas that limited annual immigration to the United States by country. There was no provision in the law that allowed entry outside the quota limits to those who were fleeing persecution. There was, in other words, no formal system of asylum as exists today.
The human cost of the quota systems is illustrated by what happened to the St. Louis, a ship carrying over 900 Jewish refugees that left Hamburg in May 1939, bound for Havana. Turned away by the Cubans, the ship sailed within sight of the lights of Miami as the passengers pleaded to be allowed to enter the United States.
A telegram from the passengers to President Roosevelt went unanswered. More than 200 of the St. Louis's passengers ultimately perished in the Holocaust, lives that could have been saved if they had been granted protection in the United States.
The immigration quotas were not the only barrier that prevented refugees from finding safety in the United States. One observer commented in December 1940 that "The State Department does not refused visas; it merely sets up a line of obstacles stretching from Washington to Lisbon to Shanghai." Those obstacles included a directive to consuls in Germany not to give visas to German citizens unless they had passports and permission to leave the country. Consular officials also required evidence of a booking on a ship scheduled to sale within four months, as well as the ability to pay for passage and affidavits of support form American relatives. As a consequence of these restrictions, out of the 790 applicants in Germany whose numbers came up in October, 1939, for example, fewer than 100 qualified for a visa.
Generally explaining his Department's administration of the immigration law, Assistant Secretary of State Breckenridge Long testified to Congress in 1943 that "The historic attitude of the United States as a haven for the oppressed has not changed. The Department of State has kept the door open. It has been carefully screened," he said, "but the door is open."
How wide the door was open is subject to debate. The total annual quota was never filled between 1933 and 1944. Indeed, it never exceeded 54 percent of what the law allowed. Even the quota for Germany was not filled in 11 out of those 12 years. This was not because people did not apply for visas. When the Nazis imposed their Final Solution to the Jewish question, thousands upon thousands died who had applied for entry to the United States, even before the War began.
When the UN high commissioner for refugees spoke here in 1997, she commented that, "In looking back, the refugees issues of the 1930s and 1940s seem simple. From our vantage point today, this haunting memory of people trapped behind borders was simply part of the world's large moral failure to confront persecution and genocide. Yet at the time," she said, "the issues seemed to be as complex as similar issues appear today."
Recognition of that moral failure that the High Commissioner referred to led to important developments after World War II. In 1948, the Universal Declaration of Human Rights proclaimed that everyone has the right to seek and enjoy asylum from persecution. In 1950, the high commissioner's office was created. And in 1951, an international convention laid the foundation for the basis international obligation not to return people to countries where their life or freedom would be threatened, an obligation that the United States accepted in 1968.
US law after the war was changed to accord more protection to those fleeing persecution, culminating with passage of the Refugee Act of 1980, which permitted asylum for those who arrive here with a "Well-founded fear of persecution on account of race, religion, nationality, membership in a particular social group, or political opinion."
That brings us to tonight's program. How is this asylum system working? To explore this question, we are very fortunate to have Barbara Bradley of National Public Radio, and we are very fortunate now to have Kalala Kalao, a journalist from the former Zaire who was granted asylum in the United States in 1994; Mitch Zamoff, the volunteer lawyer who helped him win asylum and get his family away from the danger they faced at home; and Professor Philip Schrag of Georgetown Law School, author of the new book, A Well-Founded Fear: The Congressional Battle to Save Political Asylum in America.
Before turning the program over to Barbara, just a few things more. First, I would like to extend a special thanks to the Lawyers' Committee for Human Rights for making this evening possible. As you will hear, Kalala and Mitch were brought together by the Lawyers' Committee, whose asylum representation program obtains free legal assistance for hundreds of refugees.
Second, you should have received an index card as you came in. If a question occurs to you that you would like to have asked, please write it down and a staff member will collect it. Those index cards are attached to evaluation forms. If you would be so kind as to fill out the evaluation and give it to our staff on the way out, we will give you a pass to the Museum's permanent exhibition that is good for any time between now and the end of the year.
Finally, please do stay for the informal reception afterward, and feel free to wander through the Flight and Rescue Exhibition. It is truly an amazing exhibition.
Our bookstore also has a satellite shop that will be open on this level, and it will have some books for sale related to this program and to Flight and Rescue. In particular, Phil's book will be available, and I suspect that he would be happy to sign any and all copies that you purchase. In fact, the more you purchase, the more he'll be willing to sign them.
So now I'll turn it over to Barbara. Thank you.
(Applause)