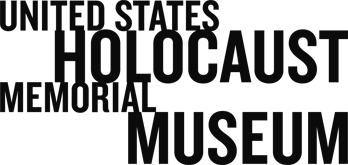 Chechnya: The Forgotten War
Introduction
Wednesday, April 23, 2003
An expert panel discusses the current situation in Chechnya. The panel included Maureen Greenwood, Eliza Moussaeva, Bela Tsugaeva, and Elisa Munoz.
Event
Jerry Folwer: Good morning. I'm Jerry Fowler, staff director of the museum's Committee on Conscience. The mission of the Committee on Conscience is to alert the national conscience, influence policymakers and stimulate worldwide action to confront and work to halt acts of genocide.
It was created in the belief that, in the words of the Presidential Commission that recommended creation of this memorial, a memorial unresponsive to the future would violate the memory of the past. So all of our work is rooted in remembrance of the Holocaust.
The committee has concluded that in order to be effective in fulfilling this alerting function that it's been given, it must monitor situations where it is concerned that there is a potential for genocide. I emphasize potential for genocide. And for that reason, the committee has placed Chechnya on its watch list.
The particular bases for the committee's concern about Chechnya are first: The history of persecution of Chechens as a group, including the deportation of the entire Chechen population in 1944, which resulted in tremendous loss of life; second, the tendency in Russian society to demonize Chechens as a group; and third, the amount of violence directed against civilians in military operations at the end of 1999 and the beginning of 2000, which involved apparent violations of international humanitarian law, with no meaningful attempts at accountability.
We should add to the last item the continuing violence against civilians, also accompanied by almost complete lack of accountability.
Let me emphasize that the Committee on Conscience is not saying that there is genocide in Chechnya, but it's concerned enough about the potential to put Chechnya on its watch list. Unfortunately, despite the seriousness of the situation, Chechnya gets very little attention these days, and so it's part of our effort to at least do what we can to bring attention to it.
We've organized a number of panels and discussions, of which this is the most recent. Today, we're privileged to have an expert panel to discuss the current situation in Chechnya, and I will introduce them in the order that they'll be speaking.
Maureen Greenwood is the advocacy director for Europe and Eurasia of Amnesty International USA. Eliza Moussaeva is the director of the Ingushetia Office of Memorial, the Russian human rights organization. Bela Tsugaeva is the information manager for World Vision, based in Nazran, Ingushetia. Then Eliza Munoz, directly to my right, is the executive director of the Crimes of War Education Project, based here in Washington at American University.
What we'll do is have each of the panelists make a presentation of about 12 to 15 minutes, and then we'll have time for discussion questions and answers and comments afterwards.
So I hand it over to Maureen. Thank you.
Maureen Greenwood: First, I wanted to thank very much the Holocaust Museum, and particularly Jerry and Bridget, for making this opportunity possible.
The conflict in Chechnya is kind of the forgotten war amid all the conflict that's in our lives right now. It's very important to bring attention to even some of these small places.
We're very honored to have here these guests, Eliza Moussaeva and Bela Tsugaeva, from two very important organizations working in Ingushetia: Memorial, the main human rights organization, and World Vision, which is actually an American charitable organization.
They are in Ingushetia because they themselves have been forced to flee from Chechnya. Ingushetia's the neighboring state to Chechnya within Russia.
They are here as part of Amnesty International USA's campaign to try to bring attention to the human rights situation within the Russian Federation. The theme of that campaign is Justice for All, and the idea is to try and bring justice to every person that resides in Russia.
Another theme of the campaign is accountability. What that means is that anybody who commits a human rights violation should be punished. We think that one of the problems right now in Russia is a lack of accountability.
We have seen some good progress in Russia in general. We're very heartened by the development of civil society, the fact that these nongovernmental organizations are active and exist. That they have the ability to say what they want to say we think is a very important point, and you can't take that for granted if you look at 15 years ago.
But nevertheless, many problems remain, which we're going to talk to today. One of Amnesty's strategies is also to build within the Russian Federation more public awareness of human rights, and also indigenous grassroots political influence structures that want to work inside Russia so we are not just only pushing from outside of Russia.
To that end, we have just opened up a four-person office in Moscow, and we're also working really closely in partnership with Russian nongovernmental organizations to try and figure out what we can do to better support them.
Bela and Eliza are here on kind of a whistle-stop tour. They were here one year ago, and we've invited them back. They're traveling from Maine all the way down to Washington, and they've spoken at universities up and down the coast: Dartmouth, Middlebury, University of Vermont, Rhode Island College. They're going to Maine, and they were at Harvard. And we have them in Washington.
A week ago Monday, students from up and down the coast did an approximately 1,000-person demonstration about Chechnya in front of the Russian consulate in New York, and we also had a meeting with the Russian Consulate General.
In terms of Chechnya, Amnesty International is very concerned that there are very serious problems that are continuing, particularly in terms of attacks on civilians, noncombatants by both sides, by both the Russian side and by the Chechen fighters.
I also should say at the beginning that we are concerned that there have actually been serious abuses committed by some of the Chechen fighters, particularly in terms of hostage taking; in terms of attacks on Russian municipal authorities; in terms of treatment of prisoners of war. So we are also calling on the Chechen fighters to abide by all international standards.
But one of the points that we're trying to make is that there is a very big divide between the Chechen fighters and Chechen civil society, and that Chechen civilians should not be punished during this war.
In terms of the Russian violations, I think I'll just hit on what we see as a few of the key ones. Very much in the forefront of our minds is that we're very concerned about the internally displaced people that have fled to the neighboring republic of Ingushetia. Bela's going to talk really as more of an expert about that.
But we know that in December, the Russian authorities closed one of the tent camps, Aki Yurt, and thousands of people in the middle of winter were left without a place to live.
Amnesty International feels very strongly that there has to be adequate physical infrastructure within Chechnya before these people can go back; that means heat, that means water, that means building with roofs. But secondly, there also needs to be security guarantees for them.
Right now, they face all kinds of threats, torture, extrajudicial executions, and disappearances. You can't send civilians back into that situation against their will. So we are calling on the Russian authorities, and actually the U.S. government as well, to make it clear that it is inappropriate to close any more of the camps until adequate conditions exist in Chechnya.
The second issue I wanted to talk about was the disappearances. Eliza is going to be talking more about that as well. There have been thousands of disappearances during the war.
Imagine if suddenly someone came to your house at night, took one of your relatives, and after that, you had no capacity to find out what happened to them. There are many people in these circumstances and we think that there needs to be accountability and government accounting on what happens to those detained. We also have long-standing concerns about torture, rape, ill treatment of detainees, as well as extrajudicial executions and killings.
That brings us to the issue of accountability. It is one of the key things that we think needs to happen in Chechnya for there to really reach some kind of resolution. We're trying to highlight one case.
There's a postcard over there on the table. This is a case of two women that disappeared in 2001, Aset Yakhiaeva and Milana Betirgirieva. They were two ordinary women who were clearly civilians. They were in town getting ready for a wedding, and military forces came to their home, took them. It is also probably a rape case because their clothes were found in the street, and we don't know what happened to them.
In this and in thousands of other cases, we're asking for the Russian authorities to give a proper investigation and find out where are these women.
I think maybe I'll talk a little bit also about the advocacy issues and what they're doing during their week here while they're in Washington, D.C. President Bush, we understand, will be going to St. Petersburg next month, and we certainly are hoping that he'll raise the issue of human rights violations in Chechnya.
We were glad to see that the U.S. voted to support the resolution of the United Nations Commission about human rights violations in Chechnya, but we were also quite disappointed that they didn't co-sponsor it. That indicated a real lack of the necessary politicking ahead of the commission in order to win those votes.
We are also concerned about possible redirections through U.N. agencies to Iraq -- U.N. Agencies like the UNHCR to Iraq -- of some of the assistance that needs to go also to Chechnya.
As well, we are not supporting the graduation from Russia from the Freedom Support Act in terms of U.S. assistance, and we think that U.S. assistance needs to continue to Russia; it's not over yet.
The other thing that we are very concerned about is access for international observers, for journalists, for international organizations. Amnesty International and many other organizations would like to go into Chechnya, but don't have the access to do that.
We also are asking the U.S. government to support the Council of Europe Parliamentary Assembly's call to have an international tribunal for war crimes in Chechnya. We're also asking all parties that if they interface with the Chechen fighters, to ask them to abide by all standards of international law -- particularly to cease hostage taking.
That is an overview of Amnesty's perspective on the violations in Chechnya, and I think I'll turn it over to my colleagues.
Jerry Fowler: Thank you, Maureen. Eliza?
Eliza Moussaeva: I would like to express our gratitude to the Holocaust Museum and also to Amnesty International for providing us with the opportunity to come here and to speak about the real situation today in Chechnya. This is our second trip to the United States.
The Chechen war is in its fourth year, and we will remind you that within the past 10 years, this is already the second war. Unfortunately, the main victims of this second war are the civilian population. For a long time, the cleansing operations have been a very severe form of fighting against civilians.
These cleansing operations are supposed to be identification checks, to check the documents, to check people's residence permits, and such kind of things. But in reality, they are very severe attacks against civilians.
What does "cleansing operation" really mean? The settlements [villages and towns] are blocked by military forces, and after that, they [soldiers] can burst into any house, beating and humiliating civilians. After that, they abduct people, who often just disappear. They disappear or their bodies are found in the outskirts.
Today the tactic of the war has changed a little bit. Cleansing operations have considerably increased. And they have new character. Today we're not speaking about cleansing operations, but about night raids or address checkings. People in masks, military masks, they approach different houses, and they are in their military vehicles and they do all atrocities they can.
They detain, abduct people and they just disappear. Maybe it will sound strange, but these night raids, they are more terrible in comparison with cleansing operations.
Earlier, after cleansing operations, it was somehow possible for relatives of those people who had been abducted to find out which forces conducted cleansing operations. But now, when these cleansing operations change into night raids, it is getting impossible to find out who were those soldiers.
Officially, 2,800 people have disappeared. But we suppose that this figure is much more higher.
Maybe you will have some questions regarding these abductions, this is quite understandable. Maybe those people who are abducted are not civilians, but maybe they are fighters?
I will answer this question using the words of mothers who come to our office.
These mothers, they come to the office and they say, if our sons are abducted, we would like to know why. If they are guilty, if they are rebels, for example, they should be detained in accordance with the law. When they are detained, we should know the next day where we can find them. They should have access to lawyers, and their case should be brought to court.
I will describe one article which was printed in one of the Russian newspapers, Izvestia. There is an interview with a Russian officer. His name is not mentioned there. When he was asked about those detentions and abductions, is that done by you? And the answer was, yes. And he said -- he has specified that 30 percent of all those abductions and detentions are conducted by criminal structures, 20 percent by Chechens themselves -- they have some internal conflicts -- and the rest, 50 percent, are conducted by federal forces.
He gave an explanation: When we detain a person and bring this person to the military base, he can be bought back by the relatives. So this certifies once again that there is that trade, the human trade in Chechnya. Humans can be sold.
He said also that prosecutors demand to bring evidence that this person is rebel or the evidence -- and this officer said that how could we get this evidence if we can't find [indecipherable] in his home? Of course, we had a lot of innocent people, but this is the only way to fight against guerillas.
This interview is full with hatred towards all Chechen people. Now you can see that the situation is very difficult in Chechnya and there is no way out. When the independent mass media or human rights defenders and organizations try to return this information to the world community, the answer of Russian side is that we are fighting against terrorists, and after 11 September, Russia is fighting against international terrorists.
This is a brief description.
Jerry Fowler: Thank you, Eliza. Bela, you'll tell us about your work with IDPs, Internally Displaced People in Ingushetia.
Bela Tsugaeva: Yes. Since the beginning of military operations in Chechnya, I am working with humanitarian organizations. I worked with International Rescue Committee; it is American NGO; after that, with Danish Refugee Council, and now I am working with World Vision.
I am in this humanitarian field, and I'm always trying to trace events and everything which is connected with the lives of IDPs.
As of today, there are 92,000 IDPs in Ingushetia, and 15,000 of them today live in their five tent camps in Ingushetia. Twenty-seven thousand of IDPs live in spontaneous points. Spontaneous points are former industrial buildings, former poultry and pig farms. You can imagine that the conditions are very difficult there, because in these farms, cows and people, they live together there. The smell is terrible. I often visit these places and talk to the people; they are living in very difficult conditions.
And as I said, 15,000, plus 27,000 spontaneous points and tents. The rest, 50,000 of IDPs, they live in private accommodations. Most of them pay for rent, but there are some people who live free with host families. I would say 15 percent of people, of this 50 percent, they live free with host families in Ingushetia.
Since December, there was increased pressure on internally displaced persons to force them back. In spite of the fact that Russian authorities always say that there will not be any involuntary repatriation, we know examples which can prove the opposite.
I will just give you some of them. Let's take tent camps; what is going on there?
In December, a very large tent camp -- Imam was its name; it is in Aki Yurt in Ingushetia -- was closed. Thousands of people, they didn't have any place to go. They were offered alternative shelter [in Chechnya], but I would not call it alternative shelter. Because these people, they went back believing in the promises of the forced migrant committee, which is the structure of Chechen government that was doing propaganda on a daily basis, asking people to move back, promising a better life.
When they went back, what did they find there? They found that they should live in half-destroyed buildings, half-repaired buildings without any electricity, without water and without any elementary conditions. And when the cleansing operations were going on, their relatives were detained. Some of them were killed and abducted.
But it was too late to return back to Ingushetia, because you know, if a person decides to live in Ingushetia, he should go to migration services. He is excluded, or she is excluded from the beneficiary list to get humanitarian assistance in Ingushetia. So when they return back from Chechnya, they are not any longer on the beneficiary list. It means that they don't have access to humanitarian assistance in Ingushetia.
This is one problem. Another problem that they also don't have camps anymore. Where can they live? So these people are between two borders, of Ingushetia and Chechnya. There is no way out.
This is about camps. Now there are rumors that in April, there may be another five camps closed.
They are offered some alternative shelter in Chechnya, temporary accommodation centers. But those temporary accommodation centers, they are only for those people who are living in tents today. But what about the other homeless people who live in Chechnya? There are a lot of people.
What about those 50 percent who live in a private accommodation?
I don't think that this problem can be resolved. But these people in Ingushetia, they live in Ingushetia, not because of humanitarian assistance -- thanks, of course, to humanitarian organizations who provide this -- but because of the security. The main concern of people is the security situation in Chechnya, because until now, there are ongoing night raids, which are more terrible then cleansing operations.
Okay, I gave you one reason: camps. They can be closed, so people are left without shelter. And there are no conditions in Chechnya, so let's also look at the spontaneous points.
These spontaneous points, they are on some territories. Each territory has its host. So hosts of those territories, they asked IDPs to leave those places, to leave these industrialized buildings, because this Chechen war is in its fourth year. They need the buildings for businesses because they are also tired, and it is quite understandable. So it means that those 27,000 people from those spontaneous points should also live somewhere.
But those temporary accommodation centers, they are only for people from tent camps. So where can they go? This is about spontaneous points.
Now let's move to the private sector. The migration services of Ingushetia -- Ingushetia is neighboring republic with Chechnya -- should pay compensation to the host for giving free refuge to IDPs. But they don't give this assistance to hosts. It means that there is a tense relationship between hosts and between IDPs who live in their houses, so hosts ask them to leave.
If earlier, the authorities were promising to the host families that they would cover their public utilities, today they don't even promise that. It means that these IDPs, they don't have any other place to live.
But again, where can they go? Nowhere. This is their general situation. Of course, we are very grateful to international organizations. Seventy percent of all assistance is provided by the humanitarian world, and without them, I think we would not be able to survive.
There are U.N. agencies and some 38 NGOs, non-governmental organizations, and but anyway, they are in Ingushetia. Mainly they are based in Ingushetia. International organizations, they can't go to Chechnya because of security. And without accountability, they can't just throw out humanitarian assistance.
It means that today in Chechnya, people are in great need, and they don't have access to humanitarian assistance. So there are some organizations; it is IHI, International Humanitarian Initiative, but not many.
So again, because of security, people can't go back. Because of security, international aid can't go there, because there is no accountability. So this is the nowadays situation there.
If you have questions, please.
Jerry Fowler: Thank you, Bela, Eliza.
Eliza Munoz: Thank you.
Jerry Fowler: One thing I should say just before Eliza starts, because she's going to show you the Crimes of War web site. This is from our web site, our Chechnya page on our web site. Excuse me, if you'll just scroll down a little. What I was going to show you is at the bottom left, there is a PDF brochure that you can download and print off regarding Chechnya, so it's kind of a PDF version of our web site, if you're interested.
Eliza Munoz: Thank you for including me in this panel. It's a very disturbing subject that we're hearing about.
My name is Eliza Munoz, and I'm the executive director of the Crimes of War Education Project. We were founded by a group of journalists who primarily cover armed conflict around the world, who realized the importance of using international humanitarian law in their reporting.
At the same time that they realized the importance of this, they realized how little they actually knew about international humanitarian law. They decided to publish a book called "Crimes of War: What the Public Should Know."
There are copies on display here. It's been published in seven languages. The book is an A-Z guide, primarily for journalists, but also the general public.
It's a guide to the international humanitarian law, which -- the main principles of international humanitarian law are based on civilian immunity; that is, protection to civilians in conflicts, and the principle of proportionality; that is that if you are engaged in an armed conflict, you have to make sure that your targets are noncivilian targets. And on some occasions, if you are engaging in activities in civilian areas, you have to weigh the benefits versus the cause.
Those are the main principles. And the main conventions of the Geneva Convention, they include the Hague Convention, the Geneva Conventions of 1929, the four Geneva Conventions of 1949, two additional protocols of 1977, and the Genocide Convention is also generally considered part of international humanitarian law.
I'm not going to go into that; I'm not a legal expert. But if you want a very basic explanation of what these laws cover, you can look at our book, the text of which can also be found on our web site.
The first thing that the Crimes of War Project did regarding Chechnya -- we actually did in 1999 -- we organized what we call an expert analysis of the conflict. What we do when we conduct these expert analyses is we have somebody, a journalist usually, interview five or six legal experts to analyze the conflict using the law in determining what international humanitarian law is applicable to the conflict.
In 1999, we interviewed five legal experts, one of whom was Russian, to see whether or not they felt that the level had risen to the level of applicability of international humanitarian law; that is, if it's an internal armed conflict, it has to reach a certain threshold before the law applies.
All of our experts agree that at the very least, the third common article to the Geneva Conventions applies. That's actually the only article in the Geneva Convention that solely applies to internal armed conflict.
What it says is that essentially civilians have to be treated humanely; they should not be humiliated; they should not be murdered; they should not be tortured; and that a distinction has to be made between civilian and military objectives. Then there was some question of whether or not additional protocol 2 to the conventions applied, but I think in general, we can say that the experts agreed that international humanitarian law does apply to this conflict.
Frankly, we haven't organized another expert analysis on this conflict because we feel very much that this one still applies, that the situation has not changed, that the conflict still rises to the level where international humanitarian law applies.
The reason that the Crimes of War Project decided to do something on Chechnya now is because part of our objective is to bring attention to conflicts that are not getting the attention that they deserve in the mainstream media.
What we do is, in addition to covering the war in Iraq, which has preoccupied many of us in the last few months, is to try to address these conflicts around the world that have not gotten attention. So I will show you very quickly the web site that we created to address this conflict.
This is our home page, and as you can see, almost everything on our home page right now relates to Iraq, except for the feature, which is right now; we called it "Chechnya: The World Looks Away," to reflect that not much attention is being paid to this conflict.
The web magazine that we put together includes local Russians who are addressing this issue, and also a French woman, Anne Nivat, who maybe many of you have probably heard about her book on Chechnya.
But what we want to do is bring attention to this subject, and we do it in a very graphic way because we feel that these issues are difficult to address, and we want to make them more interesting by having some visual photography as a big part of our web site. So the magazine itself looks at the abuses taking place, and what we consider really that these abuses are taking place under the cover of war. These abuses are not part of the war; they are just abuses and they are illegal.
In Anne Nivat's piece, she covers an on-the-ground report and emphasizes the entrenched nature of the conflict. Pavel Felgenhauer explores the culture and the conditions of the Russian army and explains the factors that help shape this conflict. Thomas de Waal looks at the links between the civil war and the outside world, the increasing role of Islamic fundamentalism and the failure of the West to take a stand in this war; and Oleg Orlov gives a powerful and informed summary of the way that the war is changing and the crimes that are taking place. Andre Kamenshikov talks about attempts to address these conflicts and other regional conflicts in the area in the hopes that the work to stop or to lessen the regional conflicts will help to ensure that they don't escalate into a war the size of the Chechen War.
I also wanted to let you know that we have produced a sort of edited version of the web magazine, and we have enough copies for everybody, so I encourage you to take one with you.
I'll just leave it at that. Thank you.
Jerry Fowler: Okay, thank you, Eliza. Well, that was an incredibly efficient panel in terms of staying within time.
One thing I should say, which will probably not mean anything to anyone who's here, but just for the record, the Crimes of War book is over there that you can look at. And also in the different languages. And it's generally for sale up in our bookstore upstairs, unless they're out of the copies, but it's usually carried there. I should just say that the museum doesn't necessarily endorse any particular books, even though it is for sale here and Eliza is talking here. Do you want to show the photos?
Eliza Munoz: Just to bring this even further home to you, we had this photo essay that every much shows the human side of everything that these women had been talking about.
These are photos of Chechen women who are showing portraits of their missing relatives. If you take a look at our web site, you'll find more information about who these people are and what their individual situations were.
Jerry Fowler: Okay, thank you, Eliza. Well, we have time for questions.
Maureen Greenwood: Can I just make one or two more points?
Jerry Fowler: Sure.
Maureen Greenwood: One or two more things I just wanted to mention quickly that before we go to the questions. One is that, like was said before, Amnesty International does consider that both war crimes and crimes against humanity have been taking place in Chechnya.
The other thing is that we also are concerned about the treatment of Chechens, not just in Ingushetia and in Chechnya, but in all other parts of the Russian Federation, we see a pattern of discrimination.
We actually have a new report out on the table called "Documenty: Discrimination Based on Race in the Russian Federation," fresh off the press. But that talks about discrimination against Chechens, if they're living in Moscow or St. Petersburg or anywhere else across the Russian Federation.
Then the other thing is -- I don't think that any of us talked about the referendum, which may be of interest to you -- but last month, there was a referendum. "Memorial" has said that they didn't think that there was adequate conditions for there to be a referendum. I think Eliza can explain more about that. There also are expected to be upcoming presidential elections, and we definitely think that there are human rights accountability questions that need to happen before that. Thanks.
Jerry Fowler: Thanks, Maureen. Eliza, did you want to say anything more about the referendum?
Eliza Moussaeva: Recently on the 23rd of March, there was a referendum in Chechnya. This referendum was on a new Constitution of the Chechen Republic, and also on presidential and parliamentary elections.
We understand very well that to conduct referendum is very important and it is a very important event. But if you don't have any conditions for doing that, if people can't freely express their will, then it is very difficult to speak about a fair referendum.
The propaganda was the following: if you are not giving your voice for referendum, then you are tied to the rebels, to the war, then you support the war. Even (inaudible) was called a supporter of the war. According to the propaganda, if you give your vote for the Chechen Constitution, it will mean that there will not be any killings, abductions and looting. But we're getting a very funny dilemma here. According to Russian Federation, you can do all that. You can kill and torture and do whatever you want, but according to Chechen Constitution, you can't.
"Memorial" conducted its own monitoring of the situation during the day of referendum. In some points, the activity of voters was more or less high. But at some points, there were not any voters at all. So our staff members of "Memorial," they decided to conduct some experiments. And they were able to give their votes in different spots, in different election stations. So those elections, those collections of voices in Chechnya can be compared to "Gangs of New York." And there was one interesting phrase in that movie: "Remember that the result of election depends not on --
(Tape interruption)
For example, I will draw you one little example about elections which were in Gehki, in Urus Martan region. In the morning until the lunchtime, there was nobody at this poll station. But after that, there was rumor spread that those who would come and give their voices, their passports would be marked. If they don't have these marks in their passports, they would not be able to get pensions later. The result of these spread rumors was that 120 percent of voices were received.
Before a referendum, some action was organized in the schools of Grozny asking children, the students of these schools, to write letters to President Putin, and these wonderful postcards were given to the students; here, the photos of Chechnya, very nice landscapes, and they were supposed to write something like thank you, dear President Putin for our happy childhood.
Students wrote different postcards, but some of them were not sent to the President. Part of those which were not sent to the President, we managed to get them.
I will choose at random some of the postcards and will read what content the teachers of Chechnya were afraid to send to Putin, which will help illustrate how frightened the population of Chechnya is today.
"Mr. President, I don't want to live in tears. I know what war means; believe me, it is very terrible. You have your own children; please stop the war." "President Putin, you promised that the next year will be the year of peace and agreement, so we ask you to stop the war. When are you going to fulfill your promises?" Another postcard is "Dear Putin, when this war will end? When there will be peace and when these atrocities will finish?"
This is the opinion of ordinary people in Chechnya.
Jerry Fowler: Thank you, Eliza. With that, we'll open it to questions or comments.
Questions and Answers
Question: I heard a story, a reporter had gone to Grozny and seen mothers outside the university showing pictures of their sons, trying to get educated women as possible fianceés; old women holding up pictures of their sons because the sons did not feel safe going themselves. I wondered if you could talk a little bit about what's happened to the men in Chechnya and how women's roles have changed.
Eliza Moussaeva: The situation hasn't changed to better, and I would say that the real protectors of rights in Chechnya are women. If something happens in Chechnya, the demonstrations and different meetings are organized usually by women, because men can't do it; they're in danger. It is dangerous for men because each Chechen man is treated as a terrorist by Russian soldiers. Some corpses of people, they're found in mass graves.
But now there is another practice in Chechnya. The military, they just explode the corpses so that the relatives can only identify their dead relatives by different parts of the body. The more exploded corpses exist, the more women, the more mothers will not be able to find their sons, or the more people would not be able to find their relatives, dead relatives.
We don't know why did they do this. Why do they explode these bodies? Maybe because they want to hide the traces of torture. Recently, in January of this year, when some mass graves were found, the prosecutor of Chechnya, he said that these are corpses of people who were abducted by rebels.
But it turned out that two of those corpses which were in that mass grave, they were identified. So those two people who were identified, they were abducted by federal forces. There are eyewitnesses who can confirm this fact.
Your last question about women, about their role; mothers, wives, today, I have drawn already this example during our previous meeting, and I'm going to repeat it again. It is about the woman who was searching for her son: this woman was trying to find the body of her son, and she was going from one mass grave to another. In one mass grave, she found there were 40 corpses, and she said that I tried to identify these corpses, and I felt as if each of them were my son.
Jerry Fowler: Other questions? Yes, ma'am?
Question: Regarding Putin's speech, and wondering if any changes have come in Chechnya as a result of that. And the second (inaudible) level (inaudible) Chechnya in hopes of getting (inaudible) and was just told that that won't happen for (inaudible) one because of the terrorist (inaudible) entire Chechen nation (inaudible) Russians. Secondly, because it is not really (inaudible) how (inaudible)?
Interpreter: I understood first of the question, but the second, I couldn't hear, I think. You said that Putin's speech, you meant that he promised better life in Chechnya; that situation will improve, yeah?
Question: Yes.
Eliza Moussaeva: So Putin really had two speeches. The first speech was pronounced by him before referendum. According to it, he was promising the calm life. He said that the soldiers at the checkpoints, they shouldn't take money, bribes, when people try to pass through those checkpoints. He also said that Chechen people are tired of war and they deserve their life with dignity.
This type of speech was pronounced by him. But I will give you some examples from the after-referendum period. It happened 10 days after referendum. It happened on the 4th of April, 2003, in the morning at 6:00. Masked people, military on the APCs, they burst into the house and they abducted a teenager who was living in the Staropromyslovski region of Grozny.
When the same morning, the parents came to the prosecutor's office, which was located in their particular region, and were told that they don't know anything about that. But after that, the father identified the serial number on the plate of the vehicle which was standing in the yard of this same prosecutor's office which was there. After that, there was nothing left then to admit the fact that their son was detained and was located in that particular office.
As a result, their son was released, but he was already beaten. He said that he was forced to sign some document which stated that he had shot at the school which was used as a polling station.
The same day, it also happened on the 4th of April in Stary Atagi at the check point, one car was detained and three persons disappeared. They were abducted and only the driver was released, and three are still missing.
On the same day, also on the 4th of April, in the evening, a bus was exploded and nine people died. They were just coming from their job. Can we say now that the situation has changed to better after referendum?
The second question --
[clarification through translator]
Eliza Moussaeva: What is happening today in the Middle East is terrible, and Chechens know themselves because they witness it themselves and know that there is nothing more terrible than war.
We feel sympathy to the people who are suffering from this war. So sufferings are the same everywhere, and we can't pay more attention to suffering of one people, forgetting about sufferings of the other, just because of the time, you know, freshness of the conflict.
Part of your question was that it is considered that Putin is fighting against international terrorists. He's a lucky person, Putin, because he's the person who has answers to all questions.
When he is asked why are killings in Chechnya, disappearances, why courts don't work well, why prosecutors' offices are not in order -- the answer is all the time the same, we are fighting against international terrorists.
Some famous person said that if there is no God, he should be created, this image should be created, and the same: if there is no international terrorism, these terrorists should be created.
Maureen Greenwood: I will also try to answer your question. I would just say that, you know, the parliamentarian said that Putin thinks that the entire Chechen nation are terrorists. He may think that, but I think that that's one of the problems. One of the things that the international community needs to recognize is that there are children in this conflict. There are civilians in this conflict. There are women, there are the elderly.
It's clear that not every Chechen person is a terrorist, and that that's one of the things that the international community has to insist, is a more nuanced look, and following international standards about what's happening there.
Secondly, you know, is the next thing on the international priority list, you know, peace in the Middle East? Well yes, it probably is, and clearly, that's urgently needed right now. But one of the risks is also the international neglect of Chechnya.
Chechnya started out really as an effort on the fight of one ethnicity to have their own state, and it was essentially a separatist conflict that was a guerilla war. Clearly, over the last 10 years, it's changed. But I think partially that may well be because of international neglect.
If you look at Afghanistan, one of the reasons that Al Qaeda was able to take hold was because after the Cold War ended Afghanistan and Pakistan were left in absolute neglect because they were no longer that important. They weren't a tool in the Cold War between the Soviet Union and the West.
In the same sense, the actual international neglect of Chechnya is very big risk, and that's one of the things that we're trying to change, and also to show that the situation is not black and white. There's a lot of gray, and the international community needs to be sensitive to that.
Eliza Munoz: Can I just add to that a little bit? I think this is really a global issue, the labeling of all separatist or all fighters of independence movements all over the world; I think the leaders of those countries were quick to label each of them now international terrorists.
But I think this really points to a broader issue, which is the challenge that this war on terrorism presents to international law in general, and international humanitarian law in particular.
We really see some of the most greatest challenges to the law have occurred after September 11, and the administration's response to the attacks of September 11, the drastic change in approach from multi-lateralism to unilateralism. But also the administration's own responses, and its neglect of the law in its individual responses to, for example, the treatment of the prisoners in Guantanamo, not labeling them prisoners of war, and various other actions by the administration that demonstrate a real neglect of the law, which has translated all over the world.
In the Ivory Coast recently, we had a presentation by a journalist who was in the Ivory Coast and who asked the military, tried to get them to observe the laws and telling them not beat the prisoners right in front of her. And they looked right at her and said, there is no law. Look at the prisoners in Guantanamo.
I know that's a facile response that you'll get anywhere, but I really think that the threat to international humanitarian law is real, and that we see it played out all over the world. It's true, not only in the vacuum of attention to these conflicts, but also the vacuum of the law in various parts of the world often escalates into a greater conflict.
We've seen that in Afghanistan. We've seen that in Chechnya. We'll probably continue to see it in other conflicts as well.
Jerry Fowler: Yes?
Question: I'd like to ask Ms. Moussaeva a question. It seems many events in Chechnya are a result of excess of power by Russian troops. Or is it an intentional policy of the Kremlin to make the Chechens submit to the political will of the Kremlin?
Eliza Moussaeva: I'm afraid my answer will not be that complete because I don't have all information and it is my opinion. I think that the second war, in comparison with first one, is full of hatred and aggression, and I think that the second war can be characterized as attempt of Russian forces to take revenge because of lost first one, first war.
Maureen Greenwood: The other factor is, if it was just sort of a few troops gone bad, you know, it was just the excesses of a few individuals and it wasn't actually federal policy, then I think you would see an attempt by the federal forces to punish those soldiers where there was excessive violations.
One of the great things that we're fighting against is impunity. Right now, there's a very famous case going on against Col. Yuri Budonov, who is accused of raping and killing a 19-year-old girl, Elza Kungaeva.
There were witnesses, in fact Russian soldiers who were witnesses, which is very unusual to testify against one's own. He actually confessed to the murder, but he is now -- in the last round of the trial, he was found by the Serbskii Institute to have had temporary insanity.
This is one of the only cases out of the 2,700 that Eliza mentioned of complaints to the Kalamanov Commission, one of the only cases where there's actually a prosecution. Even in this, you see no real evidence of force of will by the central authorities to prosecute those troops that have gone bad.
It's hard to say if there's that level of complete impunity that it's not a state policy.
Bela Tsugaeva: By the way, I know personally the Kungaeva family. Actually, my mother was working as a teacher at the school where she started.
She was accused in being sniper, but she wasn't. She was a very shy and very good girl. She couldn't even utter a word. I mean, it was difficult. But she was a very shy girl, but she was strangled and raped and killed.
Before coming here, I visited her parents in the tent camp; it is in Ingushetia. So the mother is always crying when we touch upon this issue. She gave me the letter, because she is not able to find truth in Russia. If a person kills, rapes and strangles the person, and he can't be punished, you know -- she wrote to Amnesty International asking to help, because she's unable to find truth in Russia, as I said before.
Question: Last year when came to Washington, D.C., you said that your only hope was to have greater international support, and I was curious if --
Eliza Moussaeva: Yes, of course. Today, we need international community support and maybe today we need it more than it was last year. Because as you said, because of the conflict in the Middle East, their attention is switched to their new conflict, new war.
But the civilians, they are killed there, and that's why we need to stop this. We need the support of the international community. The most vulnerable, such as elderly, women, children.
Jerry Fowler: With that, I think we'll close this session. Thank you all for coming, and please join me in thanking our panelists.