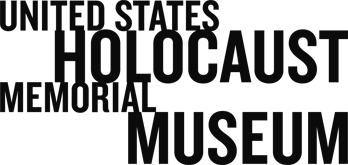 Nesse Godin's Comments
Nesse Godin, Holocaust Survivor
Thank you for giving me the opportunity to say a few words at this special event on behalf of the people of Sudan.
My name is Nesse Godin, I am a survivor of the Holocaust. I lived through a ghetto concentration camp, four labor camps and a death march. I experienced hunger and fear. I witnessed the destruction of my own Jewish community of Shauliai, Lithuania, a community of ten thousand Jewish people, men, women and children.
I survived this darkest time in history by the grace of the Lord and the kindness of Jewish women who gave me a bite of bread when I was starving, wrapped my body in straw when I was freezing, picked me up from the ground when I was severely beaten. Those women made me promise to remember them, but most of all to teach the world what hatred and prejudice can do.
We, the survivors who witnesses those atrocities, are fulfilling those promises we made to our parents, brothers, sisters who were brutally killed by the Nazis. We do so with the help of this wonderful institution of education for humanity, the United States Holocaust Memorial Museum. We, the survivors of the Holocaust stand with you, shoulder by shoulder, to stop the killing of innocent people, men, women and children.
Let's all together make a pledge to make this world a better place. Let's make this the best country in the world, the United States of America, a place where all people regardless of how we pray or look come to live freely.
God bless you and God bless America.