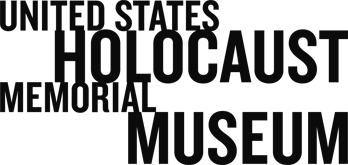 An Evening with ... Ben Ferencz: Questions and Answers
QUESTIONS AND ANSWERS
JOAN RINGELHEIM: It seems like the perfect ending. If you remember you were given 3 by 5 cards on which you can put down questions. And someone is going to come down both aisles to collect them. While you're doing that, Ben, you want to talk about McCloy for a second?
BEN FERENCZ: Whatever you want. Let them ask me a question, I'll answer.
JOAN RINGELHEIM: A lot of people think that McCloy did a horrible thing in not keeping the death sentences of some of the Einsatzgruppen defendants. Yes? You have a somewhat different view of what he did.
BEN FERENCZ: Yes. For those of you in the back row who may not have heard the question, the question was whether John McCloy did a horrible thing in not carrying out the execution of some of the 13 defendants in the Einsatzgruppen who were sentenced to death?
No, I don't think it's a horrible thing. You can't talk of commutation of a death sentence as a horrible thing. People were not turned loose. They were detained, those who were sentenced to death, in prison for a long time. Not long enough, perhaps. But, for a while.
I knew John McCloy. He was the high commissioner for Germany. He was, in my opinion, a very fine man. He was most helpful on the restitution program. I don't recall he ever turned me down on anything and we had many problems. He was also criticized for not bombing the rail lines at Auschwitz. He was then assistant secretary of war and had some position, although he was not the key activist on that question.
He assured me it was Ben Rosenman, the Jewish advisor to President Roosevelt, who was the key player in that decision. And on that one, he noted, correctly I think, that bombing rail lines is not a very serious damage because they can bring up another railroad train with new rails on it and in a few hours trains are rolling again. And there's always a danger in dropping bombs -- as we discovered when we hit a Chinese Embassy recently -- that the bombs won't exactly go where you want them to go. I don't care what kind of "smart bombs" they call them. They have some dumb people who are dropping them. If they hit the concentration camp and killed the inmates there would be quite a number of repercussions. So he decided -- he joined with those who decided it would be not a useful thing to do.
As far as his clemency action -- he did execute some -- or affirmed the execution of some of the prisoners. Which meant that it was not a political decision. Because if he wanted to favor -- curry favor with the Germans, he would have accepted the recommendation of his clemency panel, which had been set up, including Judge Peck of New York, a very respected Judge, who recommended various acts of clemency. McCloy was harsher than his clemency commission and, also did execute some despite the appeals from some "good Germans" or anti-Nazi -- the church groups and so on, who said please, it's an inhumane thing to do, we should not have a death penalty.
In fact we have no death penalty in Europe and the International Criminal Tribunal for Yugoslavia or Rwanda, or the planned International Criminal Court which we're talking about, has no death penalty. It's not considered a humane thing to execute people. I didn't ask for the death penalty in the Einsatzgruppen case, not because I didn't think they deserved it. The deserved it. They deserved it in spades. But I didn't think it was very meaningful to try to balance the lives of a million people butchered in cold blood with the lives of 22 defendants, even if you chopped them up in pieces. That something more significant had to come out of that trial and out of that loss, that those lives would not have been lost in vain. That was a new rule of law, a rule of law which would protect all of the minorities, of whatever persuasion and whatever color, so that all human beings could live in peace and dignity, regardless of their race or creed. That was the plea you heard part of in the opening of that case and it's a plea that I'm still making today.
JOAN RINGELHEIM: Okay. Here's the first question from the audience. This is a very contemporary question. Do you think that Milosevic should be granted or guaranteed immunity if he steps down peacefully?
BEN FERENCZ: That's your question before. That was the question about truth commissions and we have that situation in various parts of the world. In Haiti for example, we had generals there who had committed war crimes, and so we said, how about leaving town boys? They said, what are we going to live on? And we said, well, you have a little house in Miami you paid $50,000 for, we'll give you a million dollars for the house, get out of town. We got a new man coming in. And he said, okay. Under those conditions he left, without trial.
In South Africa, that was quite effective, in fact, because the country was in turmoil. Revolution taking place. Mandela really alone couldn't do it, he needed help. Judge Goldstone, who was active there at that time, felt that you ought to bargain away, and make some kind of a deal whereby those who might have been subject to war crimes trials, if we had a court, we have none with that jurisdiction, would be eased out of office, in exchange for some benefit, such as not trying them, or threatening to try them. And it worked.
If you're asking my opinion, I'm absolutely against it. You cannot trade justice for law. You cannot destroy the law in the hope you will have a peaceful society after that. If you do that, the victims will always feel no justice has been done. Their feeling of vengeance, of not being recognized, will remain. The hatred will remain. The war will break out again. It will not work.
Besides it's unjust. People should know in advance, if they're going to be deterred at all, that they will be held to account. They are learning that lesson. Mr. Pinochet, even if he walks free today, has learned that lesson. He went to England. Pretty soon he couldn't leave town. Every dictator today is talking to his travel agent, where can I go?
So, the world is getting to be a more difficult place for them. We'll track them down. I believe that we owe it to the victims of the past, to their memory, and to the future, to make it clear that anyone who commits the types of crimes that I've described for you, which are still going on in the world today, will be hunted down, wherever he is, and he will be brought to justice, whatever it takes.
JOAN RINGELHEIM: The language that you use which is "more than vengeance," which is very interesting to me, that prosecuting the perpetrators recognizes those who are victimized, it's a kind of --
BEN FERENCZ: It's necessary for their rehabilitation. They must know that the world cares. If they know nobody cares, what can you expect of them?
JOAN RINGELHEIM: Okay. Next question. Why of all the 22 defendants, did you go down and visit Ohlendorf? Why him?
BEN FERENCZ: I visited Ohlendorf because first of all he was my lead defendant. The case was Ohlendorf, et al. Secondly, he was relatively honest. He finally conceded that his unit had -- the unit under his direct command -- had murdered 90,000 people. I had generals, SS generals there, who said, "Was, Juden erschossen? Das höre ich zum ersten mal." What, Jews were shot? I hear that for the first time.
I can assure you, my temptation was to gouge out their eyes. I had to hold myself back in order not to do that. These were not defendants I cared to talk to. They were sentenced to death and I hoped they were executed.
So, Ohlendorf was a peculiar man. He was the father of five children. Like most of my defendants, he was a well-educated man. I tried to pick only those leaders who would be held responsible. I wasn't concerned about the poor Joe who was down there machine gunning people because they told him, that's what you've got to do to save Germany. I wasn't concerned about him. The Germans could handle him on their own later. And so, I picked people who were well educated. Many of them had doctorates in law as well. Let me tell you --
JOAN RINGELHEIM: He did.
BEN FERENCZ: One about Dr. Rasch. Have I got time for a Dr. Rasch comment?
JOAN RINGELHEIM: Sure.
BEN FERENCZ: I had one defendant by the name of Dr. Dr. Rasch. I being an ignorant little guy from Transylvania, I never heard of people Dr. Dr. I thought somebody was stuttering. Two doctorates. And Dr. Dr. Rasch was the biggest mass murderer I ever heard of. He did the Babi Yar job. 33,771 Jews killed in two days. Imagine that. Over 50,000 people murdered in a day. What does it take for your machine gunners dropping them into a ditch outside of Kiev and covering up the whole mound. He did that job. And his commander there was Blobel. I remember the name, the beard.
Anyway one day Rasch's lawyer came into see me. He said, my client can't stand trial. And I said, why not? He said, he's sick. I said, what has he got? He said, he's got Parkinson's disease. I said, what's Parkinson's disease? He said, he's shaking. I said, If I killed that many people, I'd be shaking too. I said, is he breathing? He said, Yes, he's breathing. I said, If he's breathing, I'm going to indict the son-of-a- bitch.
I brought him in on a stretcher. I have that picture. It's in your Museum. Of two GI's carrying this German, wrapped up in a GI blanket, bringing him to the judge to plead to the indictment. The judge asked him, Are you able to plead to the indictment? Have you received a copy 30 days in advance?
Yes, we were absolutely fair to the defendants. We were outnumbered by the defense counsel 4-1 or more. And how do you plead? He said, Not Guilty. All right. We'll stand trial. But, I'll tell you, you can't trust some of these guys. Before the trial could start, he died. That's the end of the story.
JOAN RINGELHEIM: You didn't tell them what Ohlendorf said to you when you went down there.
BEN FERENCZ: I said to Ohlendorf, Herr Ohlendorf, is there anything I can do for you? These will be your last days. He had five children. I thought, he'll say -- Tell my wife I love her, or tell my kids I tried. Tell me to do some human act, you know, that I would be glad to do as a human favor even for a mass murderer like him. Because he was an intelligent man. He was acting according to his belief in what was right. He was an idealist in his own way. I didn't share his ideals. Maybe because I would have been a victim of them, but nevertheless, I didn't share them.
And so I put this question to him. We were sitting in a little cell. He was guarded. There was the plate glass between us with little holes in it. Guards standing next to him ready to wack him on the head if anything happened. He looked at me and he said, the Jews in America will suffer for what you have done to me. I looked at him. I stood up.
I said, goodbye, Mr. Ohlendorf. And that was the end of that conversation. And I never saw him again. He is dead.
JOAN RINGELHEIM: What happened, insofar as you know, to the other Einsatzgruppen men who were shooting Jews?
BEN FERENCZ: Four of them were executed. Many of the others got life sentences and after, oh, another five or six years, they were released. It was not a repudiation of the Nuremberg Trials, as is commonly understood. It was not on appeal. It was an act of clemency, supposedly, because they had served whatever time was reasonable. They were treated well in prison. Some of them came out, like the industrialists, to champagne parties, and went back, and became important German leaders again. Perhaps, the richest in Germany. Mr. Flick, for example. And the lessons we tried to teach at Nuremberg were forgotten. That's what happened.
JOAN RINGELHEIM: Didn't Germany try some of the other Einsatzgruppen killers?
BEN FERENCZ: Germany had their own trials, at Ludwigsberg, the Zentralstelle, the central office for German crimes, in which they went through the rosters of the criminals. Most of them were not charged at all because the statute of limitations had expired, except for those who were directly involved in murder. There were some trials.
I appeared as a witness in one of the trials -- not in Ludwigsberg but in one of the other cities nearby. Some of them were sentenced mildly to prison terms. Most of them were not tried at all or released. One of my Einsatzgruppen defendants I heard, years later, was practicing law somewhere in Germany.
JOAN RINGELHEIM: What standards did you apply in deciding not to prosecute a person who had committed a war crime? Did you ever do that?
BEN FERENCZ: That was an easy question. The question was what standards did I apply not to prosecute? I didn't -- we didn't decide not to prosecute. We had a limited goal. We had only a sampling. We never set out to try all the German war criminals. We had 8 million Nazi Party files to give you some idea of the magnitude.
There were thousands of SS files. I think that Mr. Marlowe is here and he was later in charge of the Berlin Document Center which I was working on during the war, where we had these 8 or 9 million Nazi Party files. So, the decision was never to try more than a sampling. We were trying to demonstrate that you couldn't run that kind of a killing machine without the assistance of all of these phases of society: the industrialists, the lawyers, the judges, the military, the SS, Foreign Office -- they all had to conspire together to commit these types of crimes.
It would have been quite impossible, physically and financially, for the United States to do anything else. So my own choice was to take the highest ranking people -- 22 defendants was the limit. We had only 22 seats. That's it. Number 23 was goodbye, Charlie. You're saved. Let the Germans try you or not try you. It wasn't comprehensive justice. It was a beginning.
We were trying to set standards, and lay a foundation, and establish the truth, which is very important. Because there are still deniers. That's why this Museum is so important. The deniers can't come here and deny because the evidence is here in spades. If they will come here, they will see it. They will be ashamed, I hope, to pretend that it didn't happen. They don't say that in my presence.
JOAN RINGELHEIM: What do they -- what do you do?
BEN FERENCZ: They don't dare. I don't have to do.
JOAN RINGELHEIM: Was there any political pressure to let war criminals trade information for their freedom in the cases that you were dealing with?
BEN FERENCZ: No. There was no pressure at all to have them trade anything for their freedom. When one day Ohlendorf's counselor came to see me and he said, I want to tell you something. I said, what is it? He said, you know Ohlendorf was at one time head of their security service. I said, Yes, I know that. And he said, well, he has information that Martin Bormann -- who had been sentenced in absentia and who had disappeared, and was number two man to Hitler -- was a Russian agent. I said, so? He said, well, well, what do you think about that? I said, So what? And that was the end of the conversation. He wanted to sucker me into making a deal with Ohlendorf and we'll tell you where Bormann may be hiding. I wasn't open to any discussions. That was the end of the discussion. So.
JOAN RINGELHEIM: Can you prosecute war criminals or war crimes without defeating the perpetrators in war?
BEN FERENCZ: I hope so. I hope the time will come when new governments will come into office who will try, or turn over, the perpetrators to an international court. It would be better to have an international court than the national court try them because the national court has usually seized power, after somebody else has been in office.
It's inclined to be even rougher in their sense of justice than we were in the early days. It would be better to have an international court. But, you've got to have the courage to seize the perpetrators. It's quite outrageous that we create a court to deal with the crimes in Yugoslavia, and, then we indict the responsible people, and NATO is afraid to arrest them because somebody might get hurt. I mean, I like the notion, invented, I think, by Colin Powell, who lived in the Bronx where I came from -- that you don't send a soldier in harm's way. I wish they had invented it before when I was in the Army.
But, how are you going to catch criminals that way? A police department that says, we're not going to go out and make arrests because the criminals might shoot at us, wouldn't be a very useful police department. That's what we've got. We've got NATO troops, in the whole country -- thousands of them. We have bombs, smart bombs, intelligent bombs, zip bombs, laser bombs, everything. And these guys are walking around, enjoying high office. Nobody does anything.
Saddam Hussein is thumbing his nose at the world community. Year, after year, after year. The only response is we make his people suffer in the ridiculous hope that they're going to overthrow him. They haven't got the strength to overthrow him. He'll kill them all before he budges. We haven't recognized that.
So, we still are an emerging international society which lacks the fundamental components of clear laws, and courts with authority to deal with the question, and a system of effective enforcement. Those are the three components of every civilized society. In international law, all three of those components are like a Swiss cheese. They're full of holes. But don't worry, I'm working on it.
JOAN RINGELHEIM: Is the United Nations, as it is structured today, incapable of ending genocide, or capable of ending genocide?
BEN FERENCZ: The United Nations today is not capable of doing anything other than what its members decide they want to do. The United Nations is on mission impossible, and deliberately created that way under the leadership of the United States which was the principal moving party, here at Dumbarton Oaks where they drew up the charter for the United Nations which was only slightly modified. If you set up an organization which has no budget, you're dependent upon contributions, which you cannot enforce as we know.
The United States is the biggest debtor. It doesn't pay its debts. It has no legislative capacity. It has no army, although it was called for by the Charter of the United Nations. How is it going to function or do anything seriously without the will of its member states? So, don't blame the United Nations. You blame the member states, who are the United Nations. You blame particularly those nations which are powerful enough to do something, and don't do it. I'm ashamed to say that our government is in the lead among those nations in many respects.
JOAN RINGELHEIM: What is the International Criminal Court's position on addressing past genocide with regard to retribution? Or, maybe that means --
BEN FERENCZ: I wish there were an International Criminal Court but there is none. So, there's no problem in that --
JOAN RINGELHEIM: If there were one?
BEN FERENCZ: If there were one. The present statute of the International Criminal Tribunal, which is being negotiated now at the United Nations -- which more than 100 nations have already signed -- does not have any retroactivity at all.
So, the arguments being made, they are going to try us for Vietnam, they're going us for that, or they're going to try this. Nonsense. They cannot try them. It's outside the jurisdiction of the court. There are many arguments made against this court by people who don't know what the court is all about, or never looked at the statute, and don't care. The statute is not unconstitutional.
There was recently a study made by the American Academy of Arts and Sciences -- one of our oldest and most established institutions in the United States and in the world, it was founded in 1780 -- and they brought together the leading experts in this country from academia and from the Army as well. They had one major general, they had the Chief Judge of the Court of Military Appeals. They had experts from Yale, from Harvard, from the leading universities, asking the question: Is it in the interests of the United States to support this Tribunal. The conclusion was written by two Harvard professors - Anne Marie Slaughter of Harvard, as well as Abram Chayes who died a few months ago -- and their conclusion, which I have with me in my bag for those who are interested, was unequivocally clear.
It's in the long-term security interest of the United States to support this Tribunal, and to create it as quickly as possible. Because our reputation in the world is part of what we are losing by the stance we are now taking, by raising arguments which are not persuasive: about its constitutionality, and its threatening us for past deeds, and its hindrance of our humanitarian activities, and that our soldiers are threatened by this Tribunal. All those arguments are false arguments. Absolutely false. Here all these scholars have responded to each of those arguments in a book which just came out, sponsored by the Academy of Arts and Sciences. This is something which we should take up with the President as soon as the presidential elections are over and hope that at least he will sign the treaty for an international court.