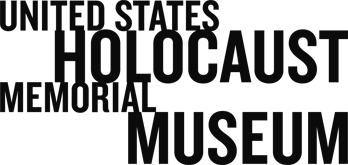 Abandoned at Srebrenica: Ten Years Later
Monday, July 11, 2005
INTRODUCTION
Srebrenica is a small town in eastern Bosnian. For much of the 1992-1995 war, it remained under Bosnian government control and became a haven for Bosnian Muslims fleeing violence in the surrounding areas. On July 11, 1995, it fell to Bosnian Serb forces. In the following days, Bosnian Serb forces killed at least 7,000 people, mostly men and boys, from Srebrenica. It has been called the largest single massacre in Europe since the end of World War II, and is the only incident in Europe that has been judged by an international criminal court to have been genocide (the crime did not exist before 1948). In July 2005, the United States Holocaust Memorial Museum opened a display of photographs by Tarik Samarah, a free-lance photographer based in Sarajevo, Bosnia. In this program Samarah discusses his work documenting the legacy of Srebrenica. He is joined by Ambassador Swanee Hunt, who discusses her recent book, This Was Not our War: Bosnian Women Reclaiming the Peace.
EVENT
ALICE GREENWALD: Good afternoon; my name is Alice Greenwald. I am the Associate Museum Director for Museum Programs, and it is my pleasure to welcome you to this program and to the opening of our newly opened, as of today, commemorative presentation, "Abandoned at Srebrenica: Ten Years Later."
I have a set of prepared remarks and I am going to beg your indulgence one more time today, because I would like to just speak a little bit about an op-ed that I read this morning in today's New York Times, which some of you may also have seen.
I do not recall the author's name, but I read it with tremendous interest. It was a woman writing about the ten-year anniversary of the massacre at Srebrenica. She invoked the memory of the United States allied command as they came upon the concentration camps at the end of World War II and how it was a requirement imposed by General Dwight D. Eisenhower to insist that local residents in these communities that were adjacent to the camps that the Americans encountered (Dachau, Buchenwald, Maltose, and others) be forced to witness what transpired in their backyards. Eisenhower called not only upon the local residents to be witnesses; he called upon the world to be a witness and insisted that journalists, Congressmen, and business leaders come to Germany and see with their own eyes, because once you are a witness, you cannot eschew responsibility. I was struck by the continued denial of what transpired in Srebrenica by the Serbs and how the obligation of witness is one that we all share. In that spirit, I will now return to my remarks, but it behooves us to think of ourselves as bearing the responsibility of witnesses to events in our own time.
I often speak of this Museum as a site of conscience rooted in memory. At the core of our mission is the commitment to remembering the Holocaust, but this is a remembrance with a purpose. The Museum founders called for the establishment of a Committee on Conscience (COC) to raise awareness and alert the national conscience to contemporary acts or threats of genocide. Viewing the COC as a fundamental component of this museum, these individuals widely cautioned that a memorial unresponsive to the future would also violate the memory of the past.
The killings of some 7,800 Bosnian men and boys after the fall of Srebrenica began exactly ten years ago today, on July 11, 1995, and continued for another five days. These individuals were murdered solely on the basis of their ethnic identities. It has been called the largest single massacre in Europe since the end of World War II. Significantly, it is the first time in history that genocide has been found to have occurred in Europe.
Now, you may wonder what I mean by this, particularly in the context of a Museum dedicated to Holocaust remembrance. The crime of genocide did not exist when Nazi leadership was put on trial. The word itself, genocide, was first coined only in 1944 by Raphael Lemkin, a Polish-Jewish jurist who had escaped to the United States.
Lemkin lost some 49 members of his own family in the Holocaust, including his parents, and was devastated that the Nuremberg trials focused on crimes committed in conjunction with war rather than explicitly highlighting crimes against civilians in their own right. Raphael Lemkin spearheaded a campaign to have his word "genocide" carved into legal stone. His efforts paid off in 1948 when the United Nations approved the Convention on the Prevention and Punishment of Genocide. While this law gave the world a name for such crimes and a way of prosecuting them in court, it did not prevent genocide from occurring.
The war in Bosnia-Herzegovina began in 1992. By 1993, Srebrenica, a small town in eastern Bosnia, had swollen in population as area Muslims fled attacks by Bosnian Serb forces. Conditions in the besieged town worsened steadily. In 1993, Srebrenica was declared a safe area, which meant that it was to be demilitarized and protected by international forces. When Bosnian Serb forces decided to take the town in July 1995, however, no protection was forthcoming. UN forces witnessed as men and boys were separated from women only to be killed in carefully planned executions.
The display which we open today illustrates the ongoing legacy of these killings, the search for victims, the struggle to identify bodies dumped into mass graves, and the continuing struggle of the survivors living their lives without loved ones.
In the context of the article I read this morning, I think these photographs also testify to the power of witness in combating continued denial. What happened in Srebrenica raises a key question about international responsibility. As we remember Srebrenica today, we must place remembrance once again in the service of conscience and consider whether either our ability or our commitment to protecting vulnerable civilians has changed in the ten intervening years since the massacres at Srebrenica.
Today, in Sudan's western region of Darfur, more than a million people have been violently forced from their homes and remain vulnerable to attacks by government-sponsored militias. The staff director of our Committee on Conscience, Jerry Fowler, is currently visiting the refugee camps in Chad. This is his second trip in two years, the first documented in a display currently on view upstairs in our Wexner Learning Center. I urge you to view this presentation while you are here today.
As witnesses in our own time to genocidal situations, the call arising from Holocaust remembrance of "Never Again," again must gain another level of urgency and immediacy. Regrettably, Never Again has proved a hopeful, but ultimately insufficient rallying cry. In responding to the reality of continuing acts of genocide and crimes against humanity and in calling upon our own individual and communal responsibility as witnesses, the call, in Jerry Fowler's words, should no longer be "Never Again," it should be, "Not this time."
Today's program has been made possible, in part, by the Helena Rubinstein Foundation, and we are honored to have with us the Bosnian photographer, Tarik Samarah, whose images are on display, and who will shortly tell us more about his work and share additional photographs from his project documenting the legacy of Srebrenica. The display was made possible in part through the support of the Hunt Alternatives Fund, and we are equally honored to have its Chair, Ambassador Swanee Hunt, with us for today's program.
It is now my pleasure to turn the program over to Bridget Conley, Research Associate for our Committee on Conscience, who will serve as the program moderator and introduce today's guests.
Thank you.
BRIDGET CONLEY: Thank you. I also want to thank all of you for coming, and I want to tell you that it is not simply us here. We are joining some 50,000 people who gathered earlier today in Bosnia and Srebrenica to commemorate this anniversary.
We, as Alice mentioned, are honored to have our two speakers with us today. Ambassador Swanee Hunt is a force in her own right and an inspiration. She is the Founder and Chair of Women Waging Peace, an initiative of Hunt Alternatives Fund, a private foundation, advancing innovate and inclusive approaches to social change at the local, national and global level. In addition, she is the Director of the Women in Public Policy Program at Harvard's Kennedy School of Government, where she also teaches. During her tenure as United States Ambassador to Austria from 1993 to 1997, Hunt hosted negotiations and several international symposia to focus efforts on securing the peace in neighboring Balkan states. She is a member of the Council on Foreign Relations, is an accomplished photographer, and a composer. She will speak to us today and read from her newest book. It is called "This Was Not Our War: Bosnian Women Reclaiming the Peace," which was published by Duke University in January 2005. Please join me in welcoming her.
SWANEE HUNT: Thank you so much. I am remembering that I was asked to come to the Holocaust Museum, in late 1994 or early 1995, and it was when I was Ambassador to Austria. There had been much written about a resurgence of the far right across Europe. I talked with my political counselors at the embassy, and I said "You have got to tell me, I do not want any surprises here; you have to give me the background on Heider, and I came prepared to say everything I could about Heider, who he was, and who he was not. In this meeting with the Holocaust Museum, however, they spent one hundred percent of the time talking about Bosnia. I was so impressed by that, that your attention was on places where the experience of the Holocaust was being repeated, and I appreciated that and thought of that as I was coming over in the cab today.
Now, my experience. I went over as the United States Ambassador to Austria. My first job was to tend to the United States-Austrian relationship, and frankly, it was fine. I was used to working on really intractable problems back home, like poverty and teen pregnancy in Colorado. I thought that there must be something else I could do there. There were 70,000 refugees who had streamed across the border and they were coming in with horrible stories about the atrocities. All you have to do is go back and re-read the concentration camp stories from World War II to get a sense of what that experience was like. It was sadism used as a way to try to get people to flee – to get the non-Serbs to flee – so that Milosevic could create greater Serbia.
Serbia is a tiny country, the size of Maryland. During the three and a half year war, 150,000 people died, in Bosnia alone. That is the World Trade Center fifty times over, with the same kind of shock. It started in April of 1992. In February, if you had stopped people on the street and said, "Could this country be at war two months from now?" people would have said, "What have you been smoking?" There was no sense that this place was about to blow up.
For the first year after I was in Austria, it was too dangerous to have an embassy in Sarajevo. The United States Embassy for Bosnia was located in the United States Embassy for Austria, and I do not think that has ever been done before and probably will not happen again. As a result of that, I was quite close to all the political leaders who were coming in and out, and that is how I ended up hosting negotiations. I was not the negotiator. I was the host in 1994, and it was a real firsthand look. It was not until after all of those people had left those negotiations and the three-war had been turned into a two-way war that the Bosnian Croats and the Bosniaks (the Bosnian Muslims), had come together to face off against the Serbs. At that point, there was a big signing at the White House and I looked around a room like this in the old executive office building and it just hit me like a ton of bricks, "This is all guys." There were about 60 or 80 people in the room. I believe there were three women. I thought, "What is this about? This is kind of bizarre. It must be that women in Yugoslavia are not educated or do not have professional experience, so they would not have been appropriate to any of these processes." I came to find out that Yugoslavia had the highest percentage of women Ph.D.s of any country in Europe. That is amazing. You had to actually work at not having women in that group. That was fascinating to me.
I started going into Bosnia and talking with the women and I had the enormous help of a brilliant young woman named Sunita Mehta Samarah, who helped me find women to interview from all the different groups. Their ages ranged 60 years from a girl who was 11 years old when the war started, to a Survivor of Auschwitz, who was in her 70s, and she waited out the war in Sarajevo. She said, "I became a refugee once. I am not going to do it again, and every night I put on my pajamas. I did not even sleep in my boots like everybody else was doing." I was getting these fabulous stories and I started asking the question about age-old ethnic hatreds, because I had heard this so much at the Pentagon and White House, and there were books coming out about how these people have always been fighting, and they always will be fighting. If you do not remember anything else from today that I say, remember this: 26 out of 26 women said this was not so. The last time people in Yugoslavia were fighting, France and Germany were fighting. This was not about a place that had to fall apart. This was not about age-old hatreds. Yes, there were tensions. Guess what? I am from Dallas. I live in Boston. We have tensions, but we are not going to break out into war. It was about terrible leadership that was coming out of Belgrade, and it was coming out of Zagreb.
I started thinking what is it about these women, what kind of insights do I have, and after I left Austria, I went to the Kennedy School and went to the United Nations to ask why there were no women on the negotiating teams in Africa. A United Nations official told me, "The warlords will not allow women." When I asked why, the United Nations official said, "They are afraid that the women will compromise." Bingo.
Well, maybe they will. Maybe they have a different idea of what the society ought to be, what it means to work together over the lines. Maybe they have a different kind of investment in securing the peace. Through the organizing I have done recently, which we call inclusive security, Women Waging Peace, has collected about 500 hours of interviews with women from 40 conflicts. We are linking these women up with policy-makers, like the President of the United States, the head of the World Bank, and leaders throughout the world, to say, "This is the power of women." They have their fingers on the pulse of the community. They are used to working outside of the box. They have natural leadership, and they are very highly invested in securing peace.
I would like to close my few remarks with bringing to you Kada Hotic, whom I interviewed many times. She was a Survivor of Srebrenica, and I should tell you that Tarik, who is here today and is my great friend, I met because he was driving me around. You remember that? This is Sunita's husband.
He was taking me to all kinds of places in Bosnia to meet with these women, and I discovered only after we had met personally, that he was a fine, fine photographer. He ended up doing the portraits of these 26 women that are in my book, which is called "This Was Not Our War," and there are copies of the book outside. If you want to have some of Tarik's beautiful photographs, one way is to buy my book. Now, isn't that convenient?
Let me just give you a few words by Kada, and I want you particularly to trace the movement in her thinking. She is from Srebrenica. The war starts. The village starts swelling with people coming in from the rural areas. The United Nations says, "This is a safe area. Do not worry. We will protect you, but, men, you have to turn in your weapons." There are these people without any weapons, and people like Kada, women like Kada started going out to try to feed their families. They would go out at night and walk through snow, go into cornfields, try to bring in anything, go through landmine fields, anything to feed their families. There was no electricity. The hospital was doing amputations without anesthetics. It is a really bad scene, and nobody knows how long it is going to go on. It is one thing if you know you have a three and a half year ordeal and you are going to pace yourself psychologically; it is quite something else if you do not have a clue about how long it will go on.
Kada and others like here were surviving and surviving and surviving, and then General Mladic, the Bosnian Serb military leader says, "Now, women and children will board the buses. You will all go up to Tusla," which is in a Muslim controlled area, "and the boys and men, we are going to pull them aside for questioning, but they are going to join you on foot. We just do not have enough buses." The women leave, and Kada talks about what it was like the last time she saw her husband, her two brothers, her brothers-in-law, and her son, Samir, whom she describes as her best friend.
"I have a 17 year old boy. This is really hard to talk about," she said, "I wake up often in the night and my first thought is of my son. Then I remember and I do not get back to sleep for hours, and when sleep finally closes my eyes, it is brief. In the morning, I wake again and I sit and I have my coffee and drink it alone. I have a cigarette, and then I remember my son smoked. When he smoked, he made circles, and I remember that and then I start crying, and I wipe my tears in my loneliness."
Kada could have gone on and on telling me about how she and her husband used to take picnics by the stream and she would strip and he would hold her clothes, and just all of these very, very beautiful scenes that are so much of the fabric of life for every one of us, and what it is like for her. She said, "Someone asked me recently about the men and how they are adjusting to the post-war time," and she said, "I had to say I do not know, there are not any men among us." This is an enormous deprivation. As I talked to her more, she went to a very different place, and this is just almost unbelievable to me. She started talking about the Serb soldiers who killed her son and her husband and others, and she says, "How can people like that live with themselves? They must have flashbacks all the time. You know, cutting people's throats. There must be something inside making them do that. When they come to their senses, I wonder how they feel. It must be so hard for them. We can all get upset and break down, but after that, we are sorry. I cannot understand what happened in the war. It is as if people did not want to have a good life anymore. If they wanted some spectacle, even if it is evil, it is just unbelievable. Why did God create us to do evil to others? It is better not to be alive. They were awarding medals to whoever committed the worst crime, to the one who killed the most people in the fiercest way or raped the most women. He was a hero, by their standards. And the worst part is that a soldier believed he was doing good for his people and for his religion. I am sure they are not even aware now that they were committing crimes and that they did this evil to other people."
When I heard her say this, I thought, it is a good thing I had a tape recorder because I hardly believed my ears. Here was someone who was talking about her whole life being devastated, and she starts in with this empathy about these poor soldiers. They were the same age as my boy. It was just an amazing moment for me to realize her power to reach across the lines and to try to see the experience. Those young men on the other side, they also had mothers. This is something one of the organizers after the war told me. I said, "Can you all work with women on the other side?" She said, "We are all mothers." I am not here to make the argument about whether or not women are biologically different – you all figure that one – Larry Summers is trying. I am just here to say that that is what the women say over and over; that they could find a way to empathize with people on the other side.
Where do we go from there? We go to activism, because Kada, in fact, started organizing and she said, "When I sit back and feel sorry for myself, I feel worse and worse and worse. I feel weak. I feel helpless. I feel sad. But when I protest, I feel strong." One of the best days of my life was when I flew into Sarajevo, and I was told by the military people who were there from the embassy to drive me around, "Oh, Ambassador, we are so sorry; we are going to have to take you on this road through the hills. We cannot go through the middle of the city. Some women from Srebrenica have blocked the traffic." I thought, "That is Kada and it is that great strength that you see, not just victims. She took that strength and she is still organizing." She said, "The truth must come out and if the Serbs do not want to have collective guilt, then we have got to say who called the shots here and we have to bring them to trial." That is a whole other subject that I will not get into now, except that it is women like Kada who have pushed and pushed and pushed.
Let me leave you with one last scene, and that is that this book comes out in Bosnian. I wanted it to come out in the Bosnian language before it came out in English. I went with Kada and several other women and we had a book presentation in Sarajevo, in Bosnia, and then in Zagreb and Croatia, and those were the dress rehearsals, because the third was in Belgrade. As we drove over the border into Serbia, I gathered Kada aside and said, "Kada, I cannot imagine how hard this is for you, but you are a strong woman. Stay strong and I am right here with you."
We had the book presentation and it was a group like you all, except the room is jammed, and I just basically tried to stay out of her way. I just said I am here as the chronicler, but this is Kada, she lived it, let her tell you. She spoke to that Serb crowd and told them of her experience, and I do not think there was a dry eye in that audience, because she was right that when the truth comes out, it is life-changing, which is what this Museum is all about.
At the end of that experience, she said to the crowd, "I want you to understand that I would never wish that what happened to me would happen to any one of you." The next day, as we were parting ways, Kada said to me, "You know, Ambassador Hunt, you are a diplomat; you know lots of fancy words. I do not have fancy words, but I can tell you, after seeing the faces of the people in that crowd last night, I know that we can work together and I am ready to put the past behind us and to move forward into the future."
Tarik, what you are doing in chronicling the return of the women to Srebrenica, with all of the conflict that they are feeling inside, with the ups and downs that they are going through, with the enormous trauma, psychological trauma that they are experiencing, as, after all of these years, bodies are being identified. We all owe you great thanks for your work in showing us, not just telling us, what is happening there. It is not just about Bosnia. It is about the nature of human beings. It is about reconciliation and it is ultimately about inclusive security, and that means all of us.
Thank you.
ALICE GREENWALD: Now, we will be joined on the stage by Tarik, and he will be showing you a larger collection of his photographs than what you will be able to see in the display.
I just wanted to say Tarik's photographs, I think, are the core of why we are here today, and they speak for themselves. If you want to know more about his history, you can ask him later.
The one thing I that I found so compelling about his photography is that he captured that intimacy, something about – and Ambassador Hunt spoke about those moments of life, those intimate moments –when Kada Hotic was speaking about what she and her husband would do.
Tarik has captured the other side, the intimacy of death, which is something possibly more difficult, but just as important. Death is an anonymous act, it was intimate, it was individuals, and I think it is something that comes across very strongly in his work, and that is why we are so pleased to have him here with us today.
Thank you.
TARIK SAMARAH: First of all, I would like to say hello to everybody. At the outset of my presentation, I would like to share with you how honored I am to be with you today.
Today marks the ten year anniversary of the events in Srebrenica. I would like to express my gratitude to the Holocaust Museum that made this possible, and to Her Excellency, Ambassador Hunt. They all enabled us to, through my photographs, commemorate and speak against the evil that happened.
On this very day, a 110 people from Srebrenica were buried, and even today people are still working on mass graves in Bosnia and Herzegovina. So to say primary, secondary and tertiary mass graves, and the reason for that is that the mass graves were displaced. The estimates are that digging of mass graves will last another 10 to 15 years, while the process of identification with the DNA analysis, which is actually the pioneer work in the world, will take another 50 years. Maybe after 50 years, these people will find their rest.
The previous century was marked with unbelievable, heinous crimes perpetrated and, actually, the previous century ended with heinous crimes perpetrated in Bosnia. We also had Rwanda and Darfur. When we talk about fascism we still cannot say "Never again," and unfortunately, fascism has its rhythm and its space. It is upon us as individuals to raise our voices and fight against the evil. Thank you very much.
[Video presentation]
TARIK SAMARAH: This video was made by my friends from Sarajevo, and the main goal of this video was to be presented in Belgrade, which we did in the past ten days. Besides that, I also flooded Belgrade with some billboards and the whole project was supported by an NGO called Youth Initiative of Belgrade. I also exhibited in a couple of other cities within Serbia, and we also exhibited our posters in Zagreb. That is the way we wanted to show to the people that they have to separate good from evil and that there are no such things like our crimes and their crimes. Crime is simply a crime and that is how it has to be tried. I am going to show you some of my photographs now.
[Slide show]
TARIK SAMARAH: This is the City of Srebrenica. I took this picture in 2000, and that is the place where, in the year of 1992 or 1993, many people from cities along the River Drina were displaced. People who fell as victims in Srebrenica also came from the cities along the River Drina. The surviving families from those cities are living in refugee camps established by the international community, and unfortunately, those camps are not in very good shape. I will show you some of those camps through my pictures.
This boy was only 20 days old when Srebrenica fell, and he has been living in a camp for over ten years. Today he is over ten years old. He is the same age as the crime perpetrated in Srebrenica, and he is an excellent student.
The camps are primarily inhabited by women because their husbands, sons, and male relatives were killed. More than one family shares an apartment. This is the atmosphere in the camps.
This is the second part of my story. Those are the graves and scenery of the crime. This is part of the woods through which a group of around 15,000 people were sneaking. Most of them lost their lives there. These were bombs.
I was there in 2003 and encountered so many personal belongings, parts of human bodies, tights, hands. Fifty meters away from there, I would encounter human skulls, and it was quite shocking to me. I took pictures of everything that I saw. Even today, the woods are filled with the victims from Srebrenica. It is likely that the definitive list of dead people will never be completed.
This is a path that goes through the woods. Five secondary mass graves were discovered in that area.
This is a clarification about the secondary mass graves. When the American forces took satellite pictures, they located the existence of the mass graves. When the Serbs found out, they brought in huge equipment to dig out those graves and change their location. That project, done by the Serbs, has involved more than 1,000 people. There are just two or three people who have been charged and indicted for the crimes perpetrated there.
This is a doll cut in half. When I came to this spot, I was not alone. The members of the commission for the displaced and missing people were with me, and the members of other professionals dealing were also there. We came to witness an un-digging of one of the secondary graves. At the very surface of that secondary grave, we found this doll. It was brought there a couple of days before as a kind of message. Beneath that doll there is a grave that holds parts of about 600 bodies.
This is one of the last bodies that we recovered from the mass grave. The reason that that body remains relatively intact was that the body was in water, some kind of liquid.
This is aluminum wire and it was tightened up with pliers. This wire would hold two people. Somebody's left hand would be tied up to the right hand of the other person. In the backdrop of this picture you can see tire traces of the truck that unloaded those bodies to this secondary grave. Those are remains of a 16 year old. This is the picture of transportation.
Now, we come to the story on identification. Those are some of the faces. There are all age groups, starting from 17 to 70, and the only reason that they were killed was their name. There are 4,500 incomplete body remains in these four corridors. This picture was taken in 2002. Since then, about 2,000 bodies were buried. The number of bodies remains constant because the places are being replenished with new bodies.
This is the place where the clothing was cleaned. This is a laundry room.
At the very beginning, the identification was done visually.
Earlier I mentioned that recently, for the first time, DNA tests were used to identify the victims. This is the process of taking a blood or hair sample from one of the victims.
I am going to show you a couple of portraits. They are all women who lost either all of their family or some parts of their family, sons, husbands, fathers, brothers. Their houses were burned down and they were expelled from their homes. This lady lost 49 members of her family.
The first part of my story was about the genocide; the second part is about the graffiti that I took pictures of in 2004. Those pictures were taken where Dutch soldiers were accommodated, and they were responsible for those people in Srebrenica, and they let them go. I took pictures of the graffiti from their bedrooms, and this is the second part of my story which precisely fits into the story about the international community and their attitude and their Nazi approach to the whole issue.
That was my slide presentation.
QUESTIONS AND ANSWERS:
BRIDGET CONLEY: We now have time for questions from the audience. If anyone would like to ask any questions for Tarik or for Ambassador Hunt, we have a microphone down in front; you are welcome to come forward and ask.
QUESTION: Thank you so much. I am Beverly Britain from Lifeline Network for Peace. December 31, 1995, you and Ambassador Hunt, came to a freezing room with a gathering of Bosnian women in Sarajevo, and it was a remarkable beginning and your work is so wonderful. Thank you very, very much. Tarik, thank you very much.
I would just like to ask everyone to please understand that Muslim is not an ethnicity. Bosniak is the ethnicity. When we make people into lists, like was done to the Jews in World War II, they do not matter anymore.
Thank you.
BRIDGET CONLEY: Thank you. Do you want to comment at all in response?
SWANEE HUNT: It is good to see you again. I do want to say something about the whole use of the word Muslim. This whole question about how to call people is some of the craziness of this situation, where everyone is trying to put people into boxes and they do not fit into the boxes.
My background and training is actually in theology. People who were of the Muslim religion kept saying to me, "Why are we not calling the Croats Catholics? Why are we not calling the Serbs Orthodox? Why are you talking about us as just Muslims?"
I faced a real difficulty in writing my book because I knew that to outsiders, they kept thinking about everyone as Muslim, and I had to decide whether I would buy into that terminology, and it was a real conflict for me. The same thing happened as I was choosing the women about whom to write. Would I say, "I have to make sure that I have an equal number of each group?" as if these groups were the reality. They were not the reality. We end up being so shaped by what the politicians are saying and then what the media is picking up that, even in our own minds, we start trying to fit their categories.
BRIDGET CONLEY: Tarik, you spent the war in Sarajevo and there are certainly a lot of stories you could have told through your photographs from Sarajevo. Why Srebrenica?
TARIK SAMARAH: During the four years of siege in Sarajevo, I, as a Muslim coming from Bosnia, oriented toward the west, was waiting and, at that time, more than 12,000 children were killed in Bosnia. The fact is that genocide did not take place only in Srebrenica, but also in other parts of Bosnia. They actually stopped the war, but I would say that nationalism and fascism remain freely alive. What I experienced during the war led me to chronicle this. I wanted to show people, to be faced with the truth, and not facilitate healing on raw footage. The reason I did that is to counter the injustice that has been done.
QUESTION: Hi. My name is Ida Boston. I am a volunteer here at the Museum for the Committee on Conscience. Could either, or both of you, speak a little bit more about the importance of identifying these victims. I have heard a couple of different suggestions of why it is particularly important to exhume these graves and identify the victims. I am not sure if what I have heard is the truth, or if it is a combination of reasons.
It is important for the evidence. I have heard that it is particularly important in this culture for women to be able to know if their husband has died, for closure. Is there is a prohibition against remarrying.
You are talking about 10 years, 50 years, but who is going to finance this? I think this is really important; I do not mean to doubt it, but I wonder, as the international attention fades, how can you keep the focus on the importance of identifying these victims?
SWANEE HUNT: Think about how long the efforts have gone on with the Korean War; there are still groups trying to find missing in action. In Vietnam, there is this psychological closure.
You say you understand it. I do not think we understand it here. I worked, as Tarik well knows, a year after the fall of Srebrenica. Nine years ago today, I worked on helping the women of Srebrenica bring together the refugees who were around with some leaders in the international community. Queen Noor came in and some others; Emma Bonino from the European Union. We had a commemoration, because the international community, which had failed so miserably with this safe haven idea, was dealing with their failure by simply ignoring the refugees. You added onto the grief the fact that they were being forgotten or trying to be forgotten. Then they would say, "We cannot get in there because the Serbs will not let us," as if there had not been a Dayton agreement that guaranteed freedom of movement. You had all of these women, living in bombed-out houses, just terrible conditions, and they refused to call themselves the widows of Srebrenica, because that is what I was calling them. They said, "What do you mean? I have every reason to think my husband is still alive. He is in a mine in Serbia. I have heard reports. I hear that there are thousands of men in underground mines and that is why we cannot find them. They are being used for slave labor."
I will never forget what one woman said to me: "I had three boys and maybe the oldest one and maybe the middle one is gone, but my youngest boy, he was so fast. He was the fastest runner in his school, and I know that he made it through the woods. Just three months ago, some young man came stumbling out of the woods and he shows that there is still hope. There must be so many more left."
When do you decide, as a mother, or as a wife, that now it is time to give up? That is, in a way, like killing your son or your husband. The power of not knowing is much bigger than any of us imagine. I do not know about the financing plans.
TARIK SAMARAH: I would agree with Swanee Hunt. My experience is also that they all believe that their kids are still alive. These women are learning that their loved ones were found dead; that they are actually dead. They are shocked. The significance of actually recovering the remains is that it gives these women a chance to make a pilgrimage and pray there. I also agree that it is a very long-term project and a very expensive one. I completely agree with you.
QUESTION: My name is Jonathan Morganstein, and I have been to Bosnia a few times. I was in Srebrenica. This was an amazing presentation. Thank you.
One of the last times I was there, I was doing research for my thesis on the role of education in building reconciliation or undermining it among the next generation. You both talked about bringing your work of art, for lack of a better term, to Serbia. On September 11, 2001, I was actually in Palai and then two days later, in Banja Luka. Especially in Banja Luka, the sentiment among the Serb school leaders was something along the lines of, "Now you know what those Muslims are like," and that was six years from the end of the war. Are you trying to bring your efforts to the Serbian Republic, as opposed to Serbia proper, because that seems to be the place where reconciliation and tolerance is dragging, especially in light of the President of Serbia being in Srebrenica today, I believe. That seems to be the bigger hurdle as opposed to Serbia itself.
TARIK SAMARAH: Just two years ago, I came out with those jumbo billboards showing my pictures, and there was not a single incident in the Republic of Serbska. They were exhibited for a month, and not even a single one was desegregated or covered with graffiti.
SWANEE HUNT: Right now there are three separate curricula for school children in terms of history, and it was not always that way in Bosnia. There has been a real step backwards. Patty Ashdown, who is now the head of the Office of the High Representative, who is overseeing the international efforts there, has recently, said we are going to put an end to that. The same is true, though, in Northern Ireland. There is a Catholic curriculum and there is a Protestant curriculum. This is not unusual. In Austria – where I was – do you know that for about 45 years after World War II, they simply stopped teaching the history, right before World War II, because they did not know how to do it? Were we the victims? Were we the perpetrators? Whichever the school teachers said would anger some of the parents parents. This is not an unusual problem to have.
It was interesting, though, when I went to a refugee camp in the Serbina Republic, outside of Banja Luka, about a year after the war was over, and I was talking to some people and I said, "How do you feel about the United States at this point?" I expected to hear a lot of real vitriolic feelings, and instead I heard, "We are angry at our political leaders. They are the ones who got us into this mess, and now they are not doing anything to help us out."
BRIDGET CONLEY: Let's take the remaining three questions at once and then have answers? We will have some time afterwards, if people are interested in meeting Tarik near his photographs or having Ambassador Hunt sign some books.
QUESTION: I am Nakra Nairomi from Kuwait University College for Women. My comment is regarding the POW. I am a POW/missing in action wife through the Gulf War, and I define myself as a humanitarian universal, as a voice of the humanities, and I do not think without seeing the grave or without seeing the DNA analysis, there is a closure.
I have two boys, two teenagers. Every day, there is a remark that comes about their father. We always think because he is really active and smart, maybe there is a way, maybe he is still here, maybe he is still hiding, maybe there is something. The kids think, "Mom, did we do enough? Did we do enough to find him? Do you think they are doing enough?"
There is no way we will feel closure until we find that grave. It is not just for emotional feelings and for closure. There are other things; because I am coming from an Arab country, you cannot get divorced. You cannot move on in your life. You cannot get your inheritance. You cannot get your housing allowance. You have no support unless you find out exactly what happened. Until now, there was a lot that was hidden, answers and unclosed problems are not able to pass until we find the grave or the DNA.
QUESTION: My name is Meredith Burack and I am a junior at the University of Vermont. I am starting an Amnesty International chapter at the University of Vermont; hopefully we are going to expand it to three surrounding schools. We get petitions signed for Darfur. We sell bracelets. We try to educate people. What else can we do individually or on campus?
SWANEE HUNT: Let me just say that I was on the Hill a couple of weeks ago meeting with people about Sudan and we asked if they were hearing anything at all from their constituents, and they said, "Yes, the universities are really organizing."
I would suggest that you talk with people from other universities about how they are doing that. Gloria White Hammond is a great person to talk with in terms of Boston; she is organizing groups all over campuses there. You are right that there needs to be a groundswell often from the universities to bring these conflicts to the fore.
BRIDGET CONLEY: The Committee on Conscience has been doing a lot of work trying to invigorate and get resources to university students on Darfur, as well. So you can talk with us later.
QUESTION: My name is Frank Mustack. I am a journalist and a contributing writer to the Croatian Chronicles, a Croatian-American newspaper. Next month is the anniversary of Operation Storm when between a 120 to 120,000 ethnic Serbs were expelled from the region.
My question is about collective guilt. I have read there is equal guilt between the Serbs and the Croats, and you even mentioned there is bad leadership in Zagreb, as well as in Belgrade. Where should we look at collective guilt? Should it be on a nationality basis or on an individual basis?
ALICE GREENWALD: Let's take your question, too, sir, and then we will come to both of these.
QUESTION: Thank you very much. I am Robert Hunter. I was the United States Ambassador to NATO during this period and a friend and colleague of Swanee Hunt's. I come from the generation for whom the Holocaust was a living memory, and what this memorial here represents is something that has been so important to try to say, if not never again, not this time, as you so eloquently put it.
That was distant past. Those of us, like Swanee and I, who lived through what was going on in Bosnia and watched the failure of people in our time to do things to stop it. I am moved to say something, because this morning, the Foreign Minister of one of the NATO countries, on the occasion of the anniversary, said, "On behalf of the international community, I apologize for what we did not do." He should not have said the international community. He should have said his own government. His government, and it will remain nameless, blocked the efforts by NATO to use air power to stop this.
We have this expression in our language about dying in vain. I suspect if someone did not die in vain during that war, it was the people of Srebrenica, because it finally brought people around to the need for NATO and others to act, which finally forced Milosevic to stop the fighting. It later led to Dayton, after so many terrible years, and 250,000 people should never have died. How does one keep governments and peoples, again, from waiting until after the fact to apologize for things they should be doing now to stop this kind of thing, which carries on and on, continuing today.
I salute you for what you are doing. Swanee, I salute you in particular, because I know what you have done for so long to make sure that never again becomes a reality.
SWANEE HUNT: Thank you, Bob.
BRIDGET CONLEY: Thank you very much. I can touch on several of these. The first question, you asked it in terms of collective guilt, but it seemed like there is also a question in there about equalizing blame between various groups that were involved in the war.
I wonder if either of you would like to address the question of assigning collective guilt to an entire group of people for the crimes of individuals? Also, how do we assess the problem of equalizing guilt among different groups while still acknowledging that all sides committed atrocities?
SWANEE HUNT: First of all, I do not believe in collective guilt. I think it is very, very dangerous. I remember a book coming out while I was in Austria about how only in Germany could there have been a Holocaust, and it is just not true. It is just not true. What you did see in Germany was a propaganda campaign that built up fear in people to appoint where they were acting totally irrationally. You saw the same kind of campaign in Serbia and among Bosnian Serbs, and you saw it, to some extent, in Zagreb, as well. That is why I talk about the misuse of the media. I am so glad that you are here as a journalist, because it took the journalists to say "This is not right, our voices are being squelched, and we have to have independent thinking here. We cannot simply be a mouthpiece of the politicians."
Bob Hunter, what month did you go over to NATO?
BOB HUNTER: July of 1993.
SWANEE HUNT: I think in June of 1993, you and I were standing on the porch of a friend's house, and you said to me, "NATO may die on a hillside ringing Sarajevo," and it was because NATO was being shown to be so disempowered to stop this terrible siege. There were those of us who were being told that they were a bunch of drunks with tanks and they were allowed to lob 1,200, 1,500 shells a day into the city that had hosted the Winter Olympics of 1984. They were doing it with impunity. There was all of this silliness--silliness is far too light. There was this craziness about how, "If we try to stop them, then things are going to get much worse." I was in Zagreb and I was meeting with someone from the United Nations High Commission, and I said, "Why is the UN not giving permission for NATO to go in and stop this because it is a dual key arrangement." We had to have NATO, but with the agreement of the United Nations. This United Nations official said to me, "We have all of these humanitarian relief shipments going in, we have these workers, and the word is that if we try to stop the Serbs, that they may take hostage our United Nations officials." Then he stood up, closed the door, went back to his desk, sat down, and said, "You want to know the truth? What the United Nations ought to do is pull out every single one of us relief people and then bomb them, because all we are doing is fattening them for the kill."
BRIDGET CONLEY: I think we have time for one final question.
QUESTION: I am Dora Clayman. I was born in Zagreb in 1938. I lived through the war. I came here in 1958. I am a volunteer with the Holocaust Museum. I cried as it was falling apart. I grew up hoping that it would never happen again there.
I would just like to second the fact that I feel it was really a horrible thing that we did not bomb Belgrade at the beginning, but it was a horrible thing that it was permitted to happen. I grew up there. I went through my freshman year of college there. I do not feel that these tensions should have ever gotten us to the war. I agree with all the women whom you quoted. We were told that we were to live in brotherhood and we believed it, and it is a very sad, sad story that when people ask me where I am from, I say, "I am from Yugo--I mean Croatia--I mean former Yugoslavia, wherever." It is really sad and it is sad to see all the graves now that we thought we had finished in Yosenawitz. Thank you all for coming.
BRIDGET CONLEY: Thank you. Just before we part, I want to address the question of how to get people to act now, before it is time to apologize. I would like to reiterate Alice Greenwald's suggestion and urge that you all visit our exhibit upstairs on Darfur because there is a time and a place where we can act today.
On that note, I want to thank both Ambassador Hunt and Tarik Samarah for coming today to speak with us.
Please take a chance to go look at the photographic display just outside here, and I believe Ambassador Hunt has a few minutes, if people would like to have her sign your book.
Thank you all for coming.