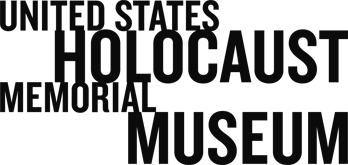 A Conversation with Judge Thomas Buergenthal
Introduction
Tuesday, December 7, 2010
On the Anniversary of the Genocide Convention
On December 9, 1948, the United Nations General Assembly unanimously adopted the Convention on the Prevention and Punishment of the Crime of Genocide, establishing genocide as a crime in times of both war and peace. In honor of the anniversary of this historic event, the Museum hosted a conversation with Judge Thomas Buergenthal, an expert on international law and former chairman of the Committee on Conscience, the Museum's genocide prevention program.
A survivor of the Holocaust, Judge Buergenthal has devoted his life to international and human rights law. The author of A Lucky Child: A Memoir of Surviving Auschwitz as a Young Boy, he shared his extraordinary journey from the Auschwitz and Sachsenhausen concentration camps to liberation and how his wartime experiences informed his career in international justice.
EVENT
Richard Heideman: Let me take this opportunity to welcome each of you to the United States Holocaust Memorial Museum. On behalf Sara Bloomfield, the director of the Museum and also on behalf of my fellow co-chair of the lawyer's committee for the Museum, Brad Wine, we want to welcome you to this evening's program, a conversation with Judge Thomas Buergenthal.
We have a number of co-sponsors for this event. In addition to the lawyer's committee of the Holocaust Museum, I want to specifically single out the Committee on Conscience, which is the Museum's genocide prevention program, the Center for Advanced Holocaust Studies, as well as the American Bar Association Center for Human Rights. In that regard, we express our appreciation and thanks to Stephen Zack, President of the American Bar Association, who's with us, Carolyn Lamm, the immediate past president of the American Bar Association, who is also with us, and Michael Pates, the Director of the ABA's Center for Human Rights. In addition, we'd like to recognize David Caron, the president of the American Council on International Law. Dean Claudio Grossman, the Dean of the American University Washington College of Law. And a very dear friend of the Museum, Eli Rosenbaum, the Director of the Office of Special Investigations.
This evening we gather to hear from a remarkable man, someone who has dedicated his life to Holocaust education and to the pursuit of international justice. It's indeed appropriate that we hold this program on the anniversary of the Convention on the Prevention and Punishment of the Crime of Genocide. Justice Buergenthal is a man who has dedicated his life to teaching, to writing, to practicing, to leading in areas that are so near and dear to his heart: the Holocaust itself, which he experienced as we'll be discussed during the conversation; to the law; to international human rights; and indeed to seeking justice on behalf of people, some of whom have known no justice. This Museum is so remarkable as each and every one of you know, committed to the past, committed to teaching in the present. And committed to seeing to it that memory is preserved for the future. It is my honor at this time to introduce Mike Abramowitz, the director of the Committee on Conscience, who will introduce the formal program. Thank you very much.
Mike Abramowitz: Good evening. I am Mike Abramowitz, the director of the Committee on Conscience, which as Richard said, is the Museum's genocide prevention program.
Sixty-two years ago this week, the United Nations unanimously adopted the Convention on the Prevention and Punishment of the Crime of Genocide. Opening with a promise "to liberate mankind from such an odious scourge," the convention marked the very first time the United States adopted a human rights treaty.
It was decades, however, before the international community began to give meaning to the convention. Decades before the very countries that signed their names to the treaty began to accept the idea that genocide was indeed still occurring in our world. And that they should try to prevent it and respond quickly and decisively. This evolution of thinking does not come easily and not without enormous human costs, but it has come as a result of the commitment and strength of individuals like Raphael Lemkin, William Proxmire, Romeo Dallaire and Allison Des Forges. Individuals who believe that applying the genocide convention was neither a choice nor a luxury. Tonight, we are joined by another such individual, Judge Thomas Buergenthal, whose personal and professional experiences embody the importance and the necessity of the convention.
Tonight, we'll have the opportunity to hear from Judge Buergenthal in discussion with his long-time friend Paul Shapiro, director of the Museum's Center for Advanced Holocaust Studies. Instrumental in opening the International Tracing Service archives, Paul helped make its contents available to survivors and scholars all over the world, and those contents have even shed light on Judge Buergenthal's own life and story.
One of the youngest survivors of the Nazi concentration camp, Judge Buergenthal became a leading advocate and pioneer of international law. Having experienced the very worst in humanity, he dedicated his life to finding justice and protecting human rights for people throughout the world, from the Inter-American Court of Human Rights in Costa Rica to the Truth Commission for El Salvador. For the last decade, he has served as the American judge for the International Court of Justice, the principle judicial organ of the United Nations.
We also like to talk about how in 1997 Judge Buergenthal became Chairman of the Museum's Committee on Conscience, even before the committee had a staff or even a director. Motivated by the belief that the Museum must honor the victims of the Holocaust by continuing to speak out, he led the way in endowing the Committee on Conscience with an active, independent, and resounding voice on threats of genocide today.
Twelve years ago, to commemorate the 50th anniversary of the genocide convention, Judge Buergenthal and Paul organized a conference at the Museum on early warning and prevention. Pivoting from the question of intervention and response that was spurred by the failures in Bosnia and Rwanda, this conference was one of the first to emphasize that genocide is preventable, a truth that is now only beginning to settle in at the high levels throughout the U.S. government and around the world.
That conference became a model for the Committee on Conscience's future efforts. And informed our work on the Genocide Prevention Task Force, which released its final report on the eve of the anniversary two years ago and which has all ready helped spur new mechanisms for improving our government's capacity to prevent and respond to genocide.
In his biography, A Lucky Child, Buergenthal reflects on the impact of his experiences in the Holocaust and his faith in the future. He writes, "Today it is easier than it was in the 1930s to arose the international community to act. That does not mean that such action will always be forthcoming, but it does mean that we now have better tools than we had in the past to spot massive violations of human rights. The task ahead is to strengthen those tools, not to despair."
We hope to hear from Judge Buergenthal tonight on his ideas for how he can continue to strengthen these tools. And so with that, I'd like to give the floor to Paul and to Judge Buergenthal.
Paul Shapiro: Judge Buergenthal, good evening. It is for me a real privilege and a pleasure to be sitting on this stage with you tonight and to be doing so with your wonderful wife, Peggy, here and other members of your family. I'd like to go right to it and ask you to talk a bit about your Holocaust experience. And maybe the first place to start is just looking at your memoir here. You call the book, A Lucky Child, and somehow I have a sense that that wasn't a title that came from nowhere. Does it come from somewhere?
Thomas Buergenthal: It comes for somewhere. In 1939 when we were all ready on the run we came to a town in Poland where we waited for visas to go to England. And a friend of my mother's encouraged her to go to a fortune teller. My mother went with her friend. She took off her wedding ring, and she was still very young at the time. The fortune teller looked at her and said, "I know you're married. You have a son. And things are going to be very bad for your family in the years ahead," which didn't take a fortune teller to know in 1939 when you're a Jewish family. But then she said, "You have a son and the son is going to go unscathed through the whole experience. He is" -- and she said it in German, "'ein glückliches Kind', a lucky child." And when my mother looked for me after the war -- we were separated for more than two year -- she believed… afterwards she said she didn't believe it. But it was what the fortune teller told her reinforced her belief that I was alive. It had to be true. And so I thought it was important to name the book, relate it to my mother and to the experience she had. And in some ways, of course, in other bad luck I had, I also had a great deal of luck. So it's very appropriate, I think.
Paul Shapiro: I knew it wasn't by chance. You all ready made reference to your family moving and trying to stay ahead of Hitler's grasp. And actually, in 1939, on the day World War II broke out, you were on a train trying to leave Poland to get further out of the grasp. And the train was bombarded. It's quite a dramatic moment. You didn't escape. Your family didn't escape. You were sent to the ghetto in Kielce. And after that ghetto was liquidated and your family was sent to a forced labor site there came a day when all of the children who had managed to survive to that point were taken away. And you, somehow, survived. I wonder if you would tell us about that?
Thomas Buergenthal: Yeah, this was in 1943. We had survived the liquidation of the ghetto. And we were in a work camp and suddenly one day there was the usual German selection process and there were 30 children still with us who were not killed in the ghetto. All of the people in the ghetto, incidentally, about 25,000 Jews in the ghetto of Kielce all ended up in Treblinka including my grandparents. They lined us up. They tore all of the children from the parents, the 30-odd children and when they started pulling me my father pulled the other way and he said, "Let's speak to the commandant." And I walked up and I to this day don't know whether he prompted me to say or whether I said it. I looked at him and I said in German, which was my language, "Captain, I can work." And he looked at me. And I don't know what went through his mind, and he said, "We'll see." The other children were taken to the Jewish Cemetery of Kielce and killed with hand grenades. I was the only one to survive that experience.
Paul Shapiro: You were nine years old.
Thomas Buergenthal: I was nine years old. And I should add that my mother had saved two other children, our neighbor's children -- younger than I -- and they were torn from us as well. So the hardest thing when I wrote the book to write about that experience was they really became my brother and sister and there was no way to save them.
Paul Shapiro: So far this doesn't sound like a very lucky trajectory from flight to ghetto to work camp. And a year after that, 1944, you and your mother and father are taken from that labor site to Auschwitz. It is almost unheard of for a 10-year-old child to enter Auschwitz, be there for…
Thomas Buergenthal: Half-a-year.
Paul Shapiro: …half-a-year and survive. Almost unheard of. I'd like you to help us understand that. How did you get there? What happened there? And how did you leave there, I guess, is the other part of the question.
Thomas Buergenthal: Well, I used to always say when I was asked this question that I was lucky to get into Auschwitz and to get the reaction from people who would look at me and say this person is crazy. How can you say you were lucky to get into Auschwitz? I was lucky in the sense that the usual selection process that you probably saw in movies and other things that when a train with prisoners arrived at the ramp in Birkenau there was a selection, men, women, sick people, others were selected out. And many of the children, most of the children, sick people, old people ended up immediately in the gas chambers. When we arrived, we came from a work camp and there was no selection. I was separated from my mother but I stayed with my father. They must have assumed that all of us were workers and that's how I got into Auschwitz. So, again, my luck held.
Paul Shapiro: Were you a big boy? You were 10.
Thomas Buergenthal: I was 10. And I haven't grown that much. No, what I was, and I think that's an important part, I had basically grown up in the camps. I was a child of the camps. And I knew how to behave in that environment. In many ways, I sort of compared my camp experience to the street children I've seen in Latin America, particularly, little children who really know how to survive and that helped me immensely. Whereas a lot of children who came directly from the middle class environment into that camp couldn't-- even if they got into the camp, they couldn't survive.
Paul Shapiro: So from a movie like "Life is Beautiful" and I'm sure many people here have seen it, one could expect that you were hidden away. That no one ever saw you. You were invisible to the authorities. Your father kept you out of sight. Is that what happened? I don't understand the six months.
Thomas Buergenthal: No. That's not what happened. I had been an errand boy in the work camp. And so when we came to Auschwitz my father said the safest thing to do is for you to become an errand boy of the capo. And he knew one of the capo's who had been a friend of his, actually who had been with us when we first arrived in Poland. And so I went to him and he said, "Oh yes, I can use an errand boy." So that gave me some protection of being able to run around in the camp. Whenever I was asked what am I doing I said I'm on official business representing the capo.
Paul Shapiro: Ten years old.
Thomas Buergenthal: Yes. Well, and then different stages, of course, there was also a so-called children's barrack in another camp in Auschwitz itself where I eventually ended up. And there most of the children, I think, all of them were older than I, but our job basically was to collect the garbage, take it all around and take it to the garbage dump. So I did work, and I didn't hide. The only time I hid-- you probably heard or Dr. Mengele, the angel of death, he would come into the camp every few weeks, and there would be a selection. And everybody had to line up. There was a count and then they selected out children, old people, sick people, directly to the gas chamber. My father decided that what we had to do-- he observed what was happening and so he would have me stand in the back of all of the groups, all of our barrack, and he'd say, as soon as the count was over you disappear back into the barrack, and I managed to do that a number of times which wasn't all that easy, the barking dogs, the SS, all of those things. Again, the experience of doing these things helped.
Paul Shapiro: So you were together with your father.
Thomas Buergenthal: Until a certain point.
Paul Shapiro: And then?
Thomas Buergenthal: We were, again, separated. We walked-- this was the only time my father walked-- the both of us walked into a trap, really. And he was sent on a transport and I was sent to the gas chamber, supposedly. And here I am still to tell you the story. What happened there was that, again, one of those lucky moments, if you will, a whole group of about 30 to 40 people were with me, old people, sick people, we all knew where we were going to go. In this holding pen, you might call it that, waiting for the truck to come and take us to the gas chamber. The truck came. We went on the truck and we just assumed we knew where we were going. But they had decided that this wasn't enough people to kill, to start the gas chambers, so they brought us to a hospital camp and to wait until they had more people to take to the gas chamber. And then there's a long story that goes with it of how I made it out there.
Paul Shapiro: So after these six months you are taken on a death march out of Auschwitz. And after more adventure, if I could say it that way, you end up in Sachsenhausen. And it's actually from Sachsenhausen camp that you're liberated in April of 1945. And you're taken in, as I understand the story, by a polish military unit and become the mascot of that unit. And there's actually a photograph of you with one of the members of the unit. You don't look that big in that photo. Some of us have heard stories of people becoming adopted as mascots by military units at liberation but most of have never heard what that really meant. Could you describe the experience? And maybe tell us something about this one soldier that you're with.
Thomas Buergenthal: Yes. Well, I was liberated by Russian troops. Sachsenhausen is just about 25 km outside of Berlin. And the Russian troops came in. I was actually in an infirmary because on the death march I had frost bite, and I lost some toes and was in an infirmary. And when we were liberated, the Soviets simple said, "You're free. You can go." And the question was: where do you go? I was alone. And there was a young Pol who was next to me in bed, and he said, "We better get out of here before the Germans come back again." So we went out of the gate and they told us, "Well, don't go this way because the fighting is still going on, go this way."
And so we walked this way and then we came across Polish troops. This was the Polish Katyusha Division of the Polish Army under Soviet control. And we ended up eventually houses were standing empty. The Germans had run away. We could just take on any house wanted to. And gradually some Polish soldiers came around they heard me speak Polish and my Polish friend, and they said, "Well, Polish boy, we have to take you back to Poland. Come with us." And that's how it sort of started. They took me in. And they realized that I could barely eat. First of all, they gave me a gun and a uniform and everything. It was beautiful after you come out of Auschwitz and Sachsenhausen you can play soldier. And then when they noticed I couldn't eat they tried all kinds of things to get me to eat. I just couldn't. And somebody said vodka. And they started a spoonful and another spoonful and before you knew it I could eat. And I could also drink almost everybody under the table. I stopped drinking vodka a long time ago but it helped in the Polish army.
I should also tell you that one of the experiences in the Polish army when I talked about my book in Germany always shocked people. I would say I helped liberate Berlin. And the truth is that I was with the Polish army, that scout company with which I was actually was one of the first military units apart from the Russian troops that were there that liberated Berlin. But this soldier [in the photograph] was a Jewish soldier in that particular company. And when we went back to Poland, he said to me, "Well, you cannot stay here in this environment. We have to find a place for you to go." And he found a Jewish orphanage in Poland near Warsaw and Otwock and that is where I ended up. And I think you…
Paul Shapiro: A perfect segue. So you end up in the middle of 1945 at a Jewish orphanage in Otwock, Poland. And it's from there that eventually 18 months later you're reunited with your mother. Mike Abramowitz mentioned the International Tracing Service records, and there I found a list, a four-page list of the children who were in that orphanage. This list is dated March of 1946. At that particular time, you were on the first page of the list, and you've seen this list now just for a few days, let's say, and I'm wondering what reaction you have to seeing this? What does it stir up in you?
Thomas Buergenthal: Well, you can see from this list that there were some of us who were identified as orphans. And some that had mothers or fathers. But all of the children in that orphanage were Jewish children who had gone through the Holocaust and being hidden by Polish families, in convents or in the forests and some terrible experiences. I had a little girlfriend who spent three years in an attic where she couldn't stand up and her legs were totally deformed when she came out. Terrible experiences that we had. At the same time, I always remembered what a wonderful experience it was. We could eat anything we wanted to eat. They had a wonderful cook there. The life was wonderful. We could play. It was home away from home except, of course, that most of us, at least those who were orphans had nobody. But what is interesting when I started to write the book, something I had never thought about is that it never occurred to me, first of all, that my parents did not survive the war. Considering all that I had seen you would assume that I would have thought that my parents didn't survive. It never entered my mind. My parents-- they were immortal. And the other thing was that I figured I didn't have to look for them. They would find me. So there is this child that has gone through all of this and yet is still very much a child in terms of the reaction to the environment. My father, unfortunately, did not survive but my mother did. And the orphanage and the Polish army was a sort of great transition from hell into a better world.
Paul Shapiro: We've talked a number of times about your father and what you knew about your father's fate. Again, in the International Tracing Service, there's some information about him. And what you're seeing on the screen now is Judge Buergenthal's father's prisoner registration card from Buchenwald. And you can actually see there the father's passage through the Holocaust, his admission to-- his detention at Auschwitz on August 2, 1944. So you're in the right hand column. And then his forced move to Sachsenhausen in October of 1944. And then another move to Buchenwald in November of 1944. And then the red X is a notation on many of these cards for the death of a prisoner. And you can see that Judge Buergenthal's father died in January of 1945. I'm wondering what seeing a document like this has done in terms of your knowledge of what happened to your father. And also, what seeing a document like this means to you because for most survivors these document which have only been available for the last two years, for most of these survivors this kind of documentation was unavailable during the course of their lives. You were a 10-year-old child survivor, but most survivors were older. So just…
Thomas Buergenthal: Well, the unbelievable thing about this document is that it took 60 years for me to find out what actually happened to my father. And these documents were there. If it hadn't been for the work that Paul did in getting these documents I still wouldn't know it. And as a matter of fact, in the hardcover edition of my book that some of you may have seen I wrote that my father had died in Flossenbürg because that was the information my mother had received from fellow prisoners who had supposedly been with my father. We had no idea that he was in Sachsenhausen. We had no idea that he was in Buchenwald. And the worst part about this is that he came to Sachsenhausen in October of 1944. I came to Sachsenhausen end of February 1945. If he had stayed in Sachsenhausen we would have been reunited. Then he's shipped to Buchenwald and according to the documents we found he dies of double pneumonia.
My mother died without having any of this information. And there were thousands of people who were in our position who didn't know what happened. When the paperback edition of my book came out I changed the part in the book with the new facts that I have. But it's maddening to think that it took that long for Holocaust survivors not to know really what happened. And others, of course, relatives, not to know what happened to some of their relatives until these documents became widely available. And, of course, there are lots of documents that are still not available. For example, when I started to write the book there are two things I didn't know. One was when I arrived in Auschwitz and the other one was when I was liberated. So in order to find out when I arrived in Auschwitz, when my wife and I visited Auschwitz the first time, I went to the archives. And I said, "I don't know when I arrived but this is my name." I had assumed the Germans were good record keepers. And the archivist said to me, "By the time you arrived in Auschwitz in '44, there were so many people arriving in Auschwitz that the Germans no longer recorded names. Give us your number." I gave them the number, and they immediately told me August 2, 1944 when I arrived. Imagine the indignity if somebody arrived-- I had arrived in Auschwitz when I did and died in Auschwitz, I wouldn't have ever existed. I would have been a number. It's a terrible thought when you think about this. Hundreds and thousands of people died in Auschwitz -- numbers, not even names.
Paul Shapiro: I'd like to turn to some discussion of international law and human rights law. But because you mentioned your mother's search for you without discussing it I just show two other documents that Judge Buergenthal and I have looked at quite a bit in the last few days. How does a mother who believes her son is still alive find that son? This is a document from military authorities in Germany reporting that Mrs. Buergenthal has seen a picture of her son in a military newspaper being published in Germany at the time. It turns out that it was not Judge Buergenthal's picture, but she, a mother, is seeing her son in every child that might be her child. And her request here sets off a year-and-a-half of investigation -- multiple countries, Palestine, Italy, Germany, Poland -- until ultimately the pieces are fit together and a report is written. This very much facilitated by the American Joint Distribution Committee, a lot of those connections, the report is written with two aspects. We found the child in that orphanage in Poland. And the mother is so moved that she must see the child right away. This is in September of 1946. So 15 months after the end of the war. And informing the child is also of concern because the adults believe that this child, this lucky child thinks that his parents are no longer living. It's just fascinating. And there are many documents between those two book ends. Let's move forward.
Thomas Buergenthal: I should just say something. My mother, when she was liberated from Ravensbrück --- she was in Auschwitz then Ravensbrück where she was liberated. And then she walked from Ravensbrück in Germany back to Kielce because my father and she had decided that they would meet in different places if they survived looking for my father and me. And she spoke no Polish and it was quite dangerous to be a German-speaker right after the war in Poland. But she walked back, most of the time walking, sometimes catching a ride. And then, finding that nobody had had seen me because there were some survivors in Kielce who had been with us in the ghetto. They had seen me in certain places but nobody had seen me after the end of the war but she persisted.
Paul Shapiro: And here is Judge Buergenthal and his mother. This is just a few days before Judge Buergenthal leaves Europe for the United States in 1951. You had been deprived of schooling in all of those years and yet, you get here and your attention gravitates pretty quickly to international law and human rights law. How did your own personal experience and did your own personal experience drive you in that direction? Looking back is that what did it?
Thomas Buergenthal: Well, I think, so in terms of my experience. I must say, when I started law school and actually, in college, all ready, I knew I was going to study law. But my idea of studying law was not to study the usual law, but was to use my background and not in any sort of idealistic sense. But I believed, and I point out in the book that I believed naively that international law could put an end to genocides and prevent things from happening to others what happened to us. But I was drawn to it in terms of my background, in terms of my language. I wanted to do something that was different from the usual practice of law. What it was I didn't really know. I think many of us who go to law school are quite ignorant about what it is we eventually want to do and what we end up doing. But if you look back at my background, you'll find that I was drawn to it. For example, when we moved to the Netherlands, I suddenly came across my application to the graduate program at Harvard Law School. And there, I noticed that I had two things that I wanted to do once I entered Harvard. One was to work on human rights and the other to study international courts. It came as a total surprise for me. I had totally forgotten that that's what I had written.
Paul Shapiro: So you definitely became engaged in that area.
Thomas Buergenthal: The seed was there, but I…
Paul Shapiro: In fact, it strikes me often when we talk about contemporary genocide, when we talk about it in the United States, we often think about places that are far away and outside the American sphere influence and maybe outside the American sphere of interest. We think about Rwanda and maybe Bosnia and Darfur in Sudan. You served on the inter-American Court of Human Rights and also on the United Nations Truth Commission for El Salvador, very close to where we are. Since that's closer to home for most of us, what impressions have remained with you from those experiences?
Thomas Buergenthal: Well, I always thought that for many years that given what I had seen nothing could surprise me anymore in terms of man's cruelty to man. But in El Salvador, for example, during that war, the civil war that lasted for about 12 years. There were some terrible things that happened. What struck me ther,e for example, we interviewed the sole survivor of the El Mozote Massacre, where about 500 or 600 women, children, old people were massacred. And when we interviewed her, she started out describing what happened. And within a minute I could have finished her story. It was describing really what it was like in the ghetto when they were disarming the ghetto. And at that point it struck me when you think about how uncreative we are in our cruelty. It's always the same thing. You read Solzhenitsyn, it reads as if you're describing what was happening in Auschwitz. In all of these things it's always the same thing. And the things I saw in El Salvador, I thought I could take it. But when you see, for example, in the excavations in Mozote, the skeleton of mother with a baby skeleton in her womb, that's more than I could take. And so it takes a lot to maintain one's faith that we can prevent these cruelties. But if we don't have that faith, we'll never prevent it. So I'm a great believer in fighting and not giving into cynicism although the temptation is sometimes very great.
Paul Shapiro: Mike Abramowitz mentioned your service to the Museum as chair of the Committee on Conscience. And at that time, you were seeking to establish a voice for the Museum on issues of genocide. And I remember you were also working hard for the creation of the permanent international criminal court. As you look at what's transpired since then in terms of the court, how would you rate its first years of operation? How would you judge and evaluate where the world is regarding the court's work and where our country is?
Thomas Buergenthal: Well, again, I think it's too early to evaluate the court. For one thing, the United States is not a party, unfortunately. I think sooner or later we will have to become a party. And a lot of people believe we will never become a party. I believe we will. Just as I believe that the United States would ratify the genocide convention, even though we stayed out for more than 30 years before we did it, I think the same thing will happen. Unfortunately, we often come in too late. But the court is still in much too early stages to evaluate it. What is important is that it exists and that there is finally an International Criminal Court, the first one established after Nuremberg. There world needs that so that those who contemplate committing some of these crimes will, at least, be able to see that there are certain institutions that may one day come to judge them if they commit these offenses. So in that sense, I think the mere existence of the court is a very important step forward in the international fight against genocide, against crimes against humanity.
Paul Shapiro: So let me follow-up with one last question, as a follow-up to the thought that you just shared and then open the floor for questions. In your memoir, I think, I have the memoir still here. In your memoir, you write this great sentence, "I believed, somewhat naively at first, that these areas of the law, international law and human rights law could spare future generations the type of terrible human tragedies that Nazi Germany had visited on the world." Now, you don't strike me and you've never struck me as a naïve person. As look back over the post-war decades, decades of your activity in the law and in this field and decades of repeated post-Holocaust genocides, have we made progress?
Thomas Buergenthal: We've made progress. Of course, we haven't made the type of progress I thought was possible. We probably will not, but I think we've made a tremendous amount of progress in terms of establishing various institutions including the International Criminal Court, the various regional human rights courts that exist. And I happen to believe that if these institutions had existed in the 30s that a lot of people could have been saved from the Holocaust. Not later on but starting in 1936, '37, there was still a lot of opportunities to save people. And had these institutions existed and worked a lot of things could have been prevented. And as a matter of fact, we never know about the Holocausts that haven't happened. We only know about those that have been committed. And those that haven't happened probably didn't happen because these institutions existed and the world's conscience was aware that they existed.
So, again, I wouldn't-- don't give up hope. But, I think, where I was naïve was to believe that just because we had international law and international human rights law that we could just take care of it. It's much more complicated, though, obviously. Terrible things happen because of conditions in the world, because of ignorance, terrible economic situation, discrimination, health, all of the things that contribute. And law is not always the best tool to deal with these things that in many cases lead to genocide. So while I was naïve in that sense, I think it is not naïve to believe that gradually, we can prevent a lot of genocides or crimes against humanity, terrible things from happening. We'll probably never be able to prevent all of them but as long as we prevent some, it's all ready useful.
I should say, Paul, since you mentioned the Committee on Conscience, something that I believed them very strongly when I was involved in the Commission that established the Museum, I was afraid that this would become a dead museum. I have been in Germany in my mother's home town and visited the cemetery, and I realized that it was dead cemetery, if you can see that. A dead cemetery in the sense that the last people who had been buried there were buried there in the late 1930s. And I was afraid that if this Museum only dealt with the past and focused on the Holocaust, then it would be a dead Museum. And I felt that it was very, very important for this Museum and the Holocaust and the Committee on Conscience to relate the Holocaust to contemporary events. And only in that way could we honor those who died in the camps. We wouldn't honor them by just having a building. But by honoring them by doing something that would prevent others from being the victims that they were. And I know that this is what's happening now, and that's very, very important to me. And I think it's very, very important to those who are the victims. It honors the victims to have this Committee to do what it is doing. And it has to do that otherwise this Museum is a waste of time. We might as well as put it into a sports arena or something.
Paul Shapiro: We'd like to thank you very much for having patience with all of my questions. And if we can turn the house lights up a bit so that people can navigate the stairs. There are microphones in both the left and the right stairwells of the theater. If you have a question or a comment I'd like to invite you to come to the microphone. One of the microphones, please identify yourself and fire away.
Zel Rosenfeld: My name is Zel Rosenfeld, and I just wanted to say I was very moved by your story. Can you tell us something about the reaction to your book in Germany?
Thomas Buergenthal: The reaction to the book in Germany surprised me immensely. Because I speak German I was invited to be on a lot of talk shows, and I toured Germany. And the thing that is so gratifying in a sense is to see how the current generation, especially of younger people in Germany, just simply cannot understand how their grandparents and great-grandparents could have committed what have been committed in their name. And it's the sort of questions you get is the struggle by the young people to try to understand how this was possible. And, of course, what has happened in Germany today is that, at least in my opinion, Germany today is probably the most democratic country in Europe. And these kids and even older people just simply cannot understand how this country could have done the things that they have done. So it was probably the most gratifying experience I had answering questions and being on these talk shows. And interesting too in my mother's hometown in Göttingen, the city decided to name the major public library in my honor. And all I could think about is what it would have meant to my mother. That city where her friends from one moment to the other when Hitler came to power they know longer knew her. And now to have her name be in the public library. So it's a different world and it shows. And this goes back to Paul, to your question, it shows what education can do. This country is a very different country than it was. And 60 years in the history of human kind isn't so long to transform a country as Germany has been transformed.
Tim Gale: My name is Tim Gale, Judge Buergenthal. I've written a number of witness accounts how towards the end of the camps the treatment by some of the guards and the capos improved as they became concerned about retribution or judgment once the camps fell. And I'm wondering as you see this as a role with the International Criminal Court is sort of the idea that people will get caught and therefore they need to be warned off their behavior. And, obviously, it won't work with everybody, but it might work with a few which would surely justify its presence.
Thomas Buergenthal: Yes, I feel very strongly that the existence of that court and the more we can publicize its role -- can contribute to preventing some things from happening because these people, leaders, for example, who might think of doing this, who already experienced the fact that a Milosevic ended up in prison before the Yugoslav tribunal and others, that has a deterrent effect. I don't have any doubt about that. So, I think, it's a very important development, but it will take a long time for the Court to really do the job that it has to do. It's a slow process.
Diana English: Thank you very much, sir. My name is Diana English. I wanted to ask you both with your experiences as a survivor and subsequently as a judge. In almost every case that's come either before a court or a tribunal at least in recent memory, there's been discussion of tension or perceived tension between accountability and negotiations or efforts to end conflicts that are ongoing. And I'm wondering if you can comment both on your perception of how relevant that actually is in efforts to end conflict or for peace. And then also how policymakers might negotiate some of that tension.
Thomas Buergenthal: It's an interesting question because as you address the issue that comes up every time. When there are plans, for example, to extradite a former president to a country where here's still in power, people say, well if you indict him, he's going to continue in power and don't give amnesty because if you do-- if you don't give them amnesty they're going to continue. All of these things. In many opinion, those are not-- despite the fact that these issues look that they are real issues, in my opinion, if you have leaders who've committed crimes, don't let yourself be influenced by the argument that if you indict them or if there's a threat of indictment that they're not going to negotiate the transfer. If you do that, you'll never indict anybody. You have to just proceed on the assumption that you have a legal system that is going to operate and it's not going to be blackmailed by all of these supposed negotiations which, in reality, often are not negotiations but just attempts to avoid punishment.
Ari Basen: Hello, sir. My name is Ari Basen. And my question for you is based off the last one here, there is an indictment against Omar Bashir for crimes against humanity and genocide. Yet, because of sovereignty issues he cannot be arrested and tried for his crimes. In your opinion, what enforcement mechanisms or reforms need to be changed to the international system in order to better effectively prosecute these crimes.
Thomas Buergenthal: Well, first of all, this is actually the first time since I no longer judge on the ICJ, I can speak freely about presidents in power. He is not as safe as we think he thinks he is. He finds it increasingly difficult to travel even though he's been able to go to some African countries. But under the statute of the International Criminal Court, these countries are supposed to extradite him. Many of them have not done that. But increasingly, you'll find that he's traveling less and less. So the fact that there is an indictment pending against him has an impact on him. And that will become even more effective the more such indictments are issued against sitting presidents and others. And, obviously, some of these-- some arguments in some of the African countries was that these proceedings have only been brought against African countries. It's true that they've been brought against African countries, but in the four cases, three of them were brought by African countries themselves. So these are excuses. Excuses are always made. We just simply have to persevere. And the Security Council is there to help enforce these indictments. And, I think, sooner or later it will happen. And sooner or later, the Bashir's of this world are going to realize that it's not so easy to escape the prisons that they deserve to serve in.
Ksenia Kaladiouk: Good evening, sir. My name is Ksenia Kaladiouk. You spoke about the role of international courts in preventing new genocides. Do you have anything to say on whether international courts should also be responsible or accountable for deciding older cases such as those pertaining to World War II?
Thomas Buergenthal: Older cases?
Kasenia Caladuke: Well, older cases in the sense that new criminals or new alleged criminals are still being found today and those cases are being tried often times in European states rather that in the international court.
Thomas Buergenthal: The problem, of course, is as you probably know that when you establish an international court by treaty that the treaty is deemed to apply only prospectively so that you cannot deal with prior cases. There's nothing to prevent countries to establish a court and give it authority to deal with crimes that were committed previously, but most states are not going to agree to that. So it's left up to domestic courts to deal with these matters. That's been unfortunately the situation, that it's always perspective. That, as a matter of fact, is the reason why we've in addition to the International Criminal Court we have some special tribunals that have been established now that are trying people because the International Criminal Court simply has no jurisdiction over these crimes which were committed before the court was established. That's the unfortunate situation. But it's important and maybe even more important that national courts try these offenses. And that there are no statutes of limitations on certain crimes applicable in those countries. That's important because it also socializes the national community to the fact that these crimes were committed and that they are always going to be punished. So I don't think it's bad.
Jeffery Richter: My name is Jeffery Richter. I wanted to ask about following up on your comments about Germany and its development over the last 65 years, you suggested it's improved a lot in the last 65 years in terms of human rights, at least. And I'm wondering, there are some who view the United States' trajectory in the last 65 years in the opposite terms as having been a country that fought very hard for and idealistically for human rights at Nuremburg for the crime of aggression and for the crime of crimes against civilians to be applied equally to the allies if necessary and not specifically only to axis powers. I'm wondering if you share those concerns that the United States has gone from being idealistic about these things to being much more concerned about its own potential to be put before the bar so to speak and to become viewed, at least, in some parts of the international community as an opponent of developing international human rights law.
Thomas Buergenthal: It's a difficult question. Well, sort of during my entire professional life I've been very much concerned with studying U.S. human rights foreign policy. And you see two distinct developments. In many ways, the United States has from the beginning and you pointed out in very much promoted international protection of human rights. At the same time when it came to its own involvement because of racial discrimination in the United States, because of the fears, because of opposition from many people in the Congress, it never got directly involved. And that is a great pity. I mean there are lots of constitutional obstacles that we always bring out. I think we have enough smart lawyers in this country that we could overcome those constitutional obstacles if we really wanted and if the political will was there. But it's not there.
At the same time, we've done with some important pioneering work. For example, if you look at President Carter's role in taking human rights, international human rights as a principle purpose of the U.S. foreign policy, it started the movement throughout the world. Today it's rare that you find a foreign ministry that doesn't have a human rights officer. That was started here. The human rights legislation in the United States that led to the cutting off aid to countries that violated human rights, it started here. So you've got this sort of schizophrenic approach, which is unfortunate because this country could contribute so much more.
I also think that the approach of the United States to the International Criminal Court is a terrible tragedy as far as our own human rights foreign policy is concerned. Because I think you cannot believe today in the international rule of law and be standing out and beating your chest that you believe in it and not be part of the International Criminal Court despite all of the supposed legal obstacles. The United States has to be party to that tribunal. And other countries, as well. It's not only the United States. It's Russia, China, and others. We have to bring them all in. But the United States should lead the way if we want to be what we say we are. So I'm not going to solve the problem. It will be to the younger generations.
Paul Shapiro: Thank you. I'm afraid we'll have to make this the last question. Are you coming to ask a question? The last two questions.
Suzanne Brown-Fleming: I'm Suzanne Brown-Fleming in the Center for Advanced Holocaust Studies. In terms of genocide prevention you've mentioned education. You've mentioned political decision-making. You've mentioned law. Are there other tools that we should be thinking about and looking at?
Thomas Buergenthal: Well, you know, I think, genocide just doesn't just happen. There are lots of other things that contribute to it. Even though somebody here would immediately say well Buergenthal is wrong because look at Rwanda. But at the same time Rwanda didn't just happen. There were divisions in the country, racial divisions and other things, one group oppressing the other. So genocide are usually all kinds of things that produce these terrible crimes. And those have to be addressed individually. And each country and also international organizations have to work on it. But I wish I, sort of, had the right pill that would say this is what one has to do. But I'm struck by the fact, for example, if you take Germany because I'm a great believer in human rights education. And people would always say, well, this is not true. But Germany, and especially, West Germany, not so much East because there really wasn't, but West Germany has spent many, many years on human rights education. and it's had its impact, which suggests to me that that is something we have to start very, very early in our schools in bringing up kids in tolerance. It seems such small things to do but it's so important. We always celebrate military heroes. What about celebrating human rights heroes in our schools and explaining it to children and showing how important tolerance is in the different societies. That's the way to do it. But it somehow seems so small and it's not worth doing. The reality is that it's the small things that eventually prevent these terrible things from happening. And, of course, unfortunately, also economic conditions, bad economic conditions bring out the worst in us. It was true in Germany. It's true in many other places as well. So I don't have the answer unfortunately.
Nancy Eyl: Hi, my name is Nancy Eyl. And Judge Buergenthal, I wanted to thank you for writing your book. It was a very compelling book. And I just said it kept me up until 4:00 on a working night, so I couldn't put it down. And I have two questions. The first question I was-- among many things I was struck by in your book, you mentioned that staying in Germany after the war with your mother helped you process the experience. And I wanted to ask you about that, if you could speak a little bit about that? And the other question, I'm an attorney, and I remember when I went to law school, and I said I wanted to practice international law and everybody said that doesn't exist. And when I speak with my European friends, they think that's very funny. I wondered if you could talk a little bit about what maybe law schools could do to help steer law students towards public international law and what attorneys or law schools could do to help the human rights situation. Thank you.
Thomas Buergenthal: Right. Well, you know the situation is so much better today than it was when I was in law school because when you were interested in international law, I remember being counseled by my upperclass friends who would say if you're going to interview with a firm, for heaven's sake, don't tell them you're interested in international law because they'll think you want to travel. That was sort of the attitude. Don't admit that.
It's changed. Today you find law firms priding themselves on the fact that they have international departments in their firm. Often, it's really not international law but they don't know it but they're doing international work. And, I think, that in itself is important. I am tremendously impressed how much international law and human rights is taught in American law schools today. When Professor Louis Sohn and I wrote the first American casebook on international human rights, at that moment there were only three professors in the United States teaching the subject. Today there are very few law schools that don't have the subject. And international law is being taught at many law schools. One of the big things we need to do if we really want to have an impact is to put international law on the bar exam. You'll see how many people will be taking international law who are not taking it today. There are ways in which we can-- and we also have to educate our Supreme Court a little bit if one still believes that it's possible. I doubt it.
As to your first question, if I understood it correctly, when I first came to Germany when I was reunited with my mother, and I describe it in the book, we lived in a house that has a balcony. And on weekends I would see the German families, as Germans are used to doing, to go out into the country walking, whole families. And at that time, the first few months I was there I wished I had a machine gun to do to them what they had done to us. And gradually, with the help of a man who I describe in the book, a Norwegian, that notion that hatred does not lead to anything was something that gradually captured me. And it's really served my whole life that you really feel that reconciliation is so important. Not necessarily forgiveness because it's not up to us to forgive what happened to other people. But reconciliation and to try not to permit hatred to govern relations is critical if we ever want to achieve anything in the human rights. Otherwise, we just have a vicious cycle. Hatred leads to more hatred. So I think that's been one lesson I learned. It took a while. It wasn't all that easy. And what was striking to me was that when I came to the United States, I came to live with my uncle and aunt and they had left Germany in 1938. They couldn't understand that with-- and they refused to speak German even though they spoke pretty bad English, and it was a struggle. But the hatred against Germany, against everybody was such that they couldn't understand why, for example, I would think of going back and visit my friends in Germany. And those of who had suffered that, we had to overcome this hatred. And they had a much harder time than those of us who had really gone through the whole thing. Why, I don't know. But it's something that all of us have to fight if we want to prevent the terrible things that keep happening.
Paul Shapiro: Ladies and gentlemen, in closing, I'd like to draw your attention to the fact that there are signed copies of Judge Buergenthal's book for purchase in the foyer outside the theater. And also a lot of interesting material about the Museum's activities, the Committee on Conscience and other activities of the Museum I invite you to take advantage of the material and come back often. Thank you all very much.