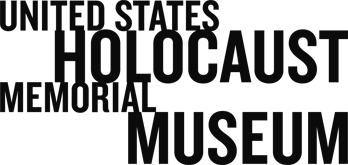 All Speakers and Events
Displaying: 1 – 10 / 110
Testimony by Naomi Kikoler before the Lantos Human Rights Commission House Foreign Affairs Committee on September 23, 2016.

In June 2016, the Simon­ Skjodt Center for the Prevention of Genocide convened a group of international scholars, civil society representatives, and U.S. government officials to discuss the state of research about mass atrocities perpetrated by non­state actors and policy efforts to prevent them.

On May 19, 2016, this conference brought together international policymakers and experts to discuss coordination, best practices, and future agendas for domestic and international atrocity prevention efforts. The daylong event aimed to strengthen genocide prevention policy efforts within the United States and deepen international partnerships to stop mass atrocities.

In July 2015, the Museum's Simon-Skjodt Center for the Prevention of Genocide, in coordination with The Hague Institute for Global Justice and the National Security Archive, hosted a two-day conference to learn more about the international decision making surrounding the fall of Srebrenica and its lessons for the future.

On February 5, 2015, United Nations High Commissioner for Human Rights Zeid Ra'ad Al Hussein delivered a major public policy address at the Museum on the connection between human rights and atrocity prevention.

Vian Dakhil—the only Yazidi member of the Iraqi parliament—visited the Museum in December 2014 to discuss the dire plight of her people, whom the self-proclaimed Islamic State is targeting for destruction.

Reverend Canon Andrew White visited the Museum on September 15, 2014, to address the increasingly dire situation in Iraq, where the self-proclaimed Islamic State is targeting religious groups for destruction.

On June 1–3, 2014, leading decision makers from the United Nations, Africa, the United States, and Europe gathered in The Hague to consider the failure of the international community to prevent or effectively respond to the 1994 genocide in Rwanda and to explore whether and how the tragedy might have been averted.

In February 2014, the Center for the Prevention of Genocide convened a group of international experts to explore ways to detect where hate speech is occurring and to prevent it from reaching and influencing its intended audience.

In a special nighttime display during FotoWeekDC 2013, the Museum projected building-size images of the Rohingya displaced in Burma and in exile on its exterior walls.
Displaying: 1 – 10 / 110