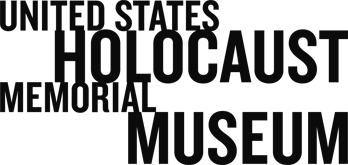 International Efforts to Prevent and Respond to Mass Atrocities
Since the Holocaust, the international community has made commitments at the multilateral and domestic levels to prevent and respond to mass atrocities. The Genocide Convention was drafted under United Nations (UN) auspices and adopted by the UN General Assembly in 1948. The UN Security Council has frequently been the main venue for contentious international debates about how to respond to mass atrocities, as in Rwanda and the Balkans in the 1990s and Syria since 2011.
At the 2005 World Summit, more than 170 heads of state and governmant adopted the Responsibility to Protect (R2P) principle as an essential part of its mandate to protect civilians and prevent mass atrocities. Originally articulated in 2001 by the Canadian-sponsored International Commission on Intervention and State Sovereignty, R2P consists of three pillars:
Every state has the responsibility to protect its populations against genocide, war crimes, crimes against humanity, and ethnic cleansing.
The wider international community has the responsibility to encourage and assist individual states in meeting that responsibility.
If a state is manifestly failing to protect its populations, the international community must be prepared to take appropriate collective action in a timely and decisive manner and in accordance with the UN Charter to protect those populations.
Outside the auspices of the UN, like-minded countries have been working to build atrocity prevention mechanisms into their domestic institutions. The US has led the way in creating institutional processes to predict, prevent, and respond to mass violence against civilians. Such processes include trainings to help American diplomats to recognize the risks of mass violence and improve cooperation among federal agencies.
Our work
This March 2017 report argues that a multilateral response is necessary to act early and effectively to prevent or stop mass atrocities and that the transatlantic region has a critical role to play in shaping and leading these efforts.
This September 2016 report argues that preventing mass atrocities should be a top political priority for the next UN Secretary-General and recommends specific actions the new leader can take to build on the achievements and redress the shortcomings of UN atrocity prevention policy during Ban Ki-moon's tenure.
This May 2016 conference brought together international policymakers and experts to discuss coordination, best practices, and future agendas for domestic and international atrocity prevention efforts.
The Working Group on R2P is a joint project of the US Holocaust Memorial Museum, the US Institute of Peace, and the Brookings Institution. It is co-chaired by Madeleine K. Albright and Richard S. Williamson, who released their final report on July 24, 2013.
This July 2013 symposium brought together leaders from inside and outside government to examine the utility of the Responsibility to Protect (R2P) as a tool for preventing the world's worst crimes.
The 2008 report of the Genocide Prevention Task Force provided practical policy recommendations to enhance the capacity of the US government to respond to emerging threats of genocide and mass atrocities.