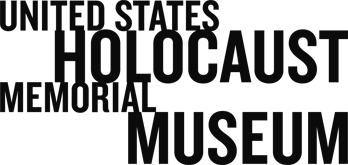 Other Justice Tools
Transitional justice tools are legal and non-legal measures that seek justice in countries transitioning from violence and oppression to political and social stability. At its heart, transitional justice is concerned with providing redress for victims, holding those who have perpetrated atrocities accountable, and preventing future atrocities. The roots of contemporary transitional justice efforts trace back to the Nuremberg Tribunals and the International Military Tribunal for the Far East.
Transitional justice tools are likely to take different forms in different contexts, but often involve seeking truth and accountability for past wrongs, giving victims a public voice and access to justice, promoting reconciliation and public discussion that include marginalized groups, and reforming government institutions. In order to be effective, transitional justice tools must be carefully attuned to the political, social, and legal context.
In 2010, the Secretary-General of the United Nations issued the Transitional Justice Guidance Note (PDF), which lists "ensur[ing] the centrality of victims in the design and implementation of transitional justice processes and mechanisms" as one of the guiding principles of transitional justice. The Guidance Note also identifies the key components of transitional justice efforts, including prosecution initiatives, initiatives in respect of the right to truth, reparations, institutional reform, and national consultation processes. Some of these approaches are discussed in more detail below.
Criminal prosecutions
Many consider criminal prosecutions to be important transitional justice tools because they send a clear message that perpetrators of mass atrocities will be held accountable. Trials also provide a platform to make public a truthful account of history. Hybrid tribunals, which often apply both domestic and international law and feature a mix of domestic and international judges, can be a particularly useful transitional justice tool because they give domestic courts the skills and expertise to prosecute mass atrocities.
Truth-seeking
Uncovering the truth about past atrocities can be important to the transitional justice process, particularly in situations of atrocity marked by state denial and forced disappearances. Truth-seeking may be less important in other conflicts where perpetrators are widely known and where crimes are conducted out in the open. Confronting the past can help a society better understand what has happened, which can prevent the commission of similar crimes in the future and suggest reforms to prevent a return to violence. Importantly, uncovering the truth is not necessarily the same as criminal prosecution. For example, truth commissions, which are non-judicial organs and have no power to prosecute crimes, have the primary purpose of exposing past abuses. Similarly, museums, monuments, and ceremonies can be an important part of the truth-seeking process, allowing societies to honor those who have been lost, to come to terms with past atrocities, and to ensure that the past is not forgotten or denied.
Reparations
Reparations are another important part of the transitional justice process. Reparations can include financial payments and the provision of social services, and can also come in the form of an official acknowledgement or apology. Not only do reparations help victims rebuild their lives, they also have important symbolic value for victims and society.
Institutional reform
In times of transition from authoritarianism to democracy, governments and other public bodies involved in the commission of mass atrocities must undergo reforms to eradicate corruption and abuse. This may involve vetting of future government employees, and constitutional redrafting or amendment. Disarmament, Demobilization, and Reintegration programs that help reintegrate ex-combatants into society offer another measure of institutional reform that may be appropriate in a post-conflict setting.
National Consultation
In the aftermath of conflict and mass violence, decisions about how to remember the past, how to promote accountability, and what reforms should be prioritized present difficult yet essential questions to answer. A variety of stakeholders—including victims, civil society leaders, and government leaders—need to identify transitional justice mechanisms and processes that best match the goals these groups want to achieve.